In previous Android versions, screen recording was as challenging for users as taking a screenshot. With time, as new Android versions surfaced the market, taking a screenshot became much easier, yet screen recording remained challenging for regular android users. But when Android launched Lollipop, they added the screen recording feature in their operating system. However, recording the screen by using the built-in method is still a bit tedious than using apps. Luckily, you can use several apps to record the screen, but finding one for yourself can be tricky sometimes. We have come up with the best screen recorder for Android no root in this article for your convenience.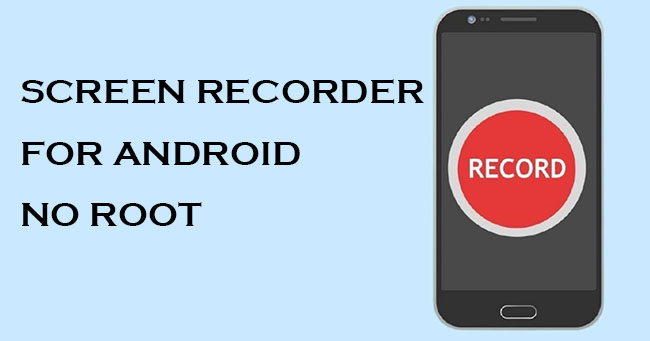 1. AZ Screen Recorder
AZ Screen Recorder is amongst the top-rated no root Android screen recorder tools. You can record the video using it without an effort, and it allows you to live stream and does other stuff as well. It enables you to set the resolution of videos from 240p to 1080p. Moreover, you can set the bit rate, destination folder, and customized timer. You can also zoom and pause the screen recording with the help of AZ Screen Recorder.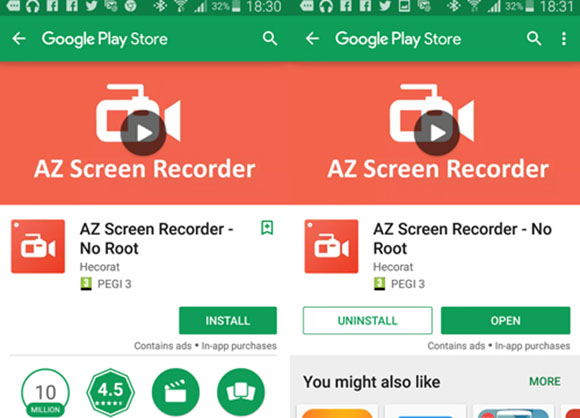 Pros:
Image Editing
Record Audio
Customized Timer
Professional quality chips
Cons:
Pricing:
2. SmartPixel Screen Recorder
If you are looking for an alternative to AZ Screen Recorder, then the SmartPixel Screen Recorder is your best bet. It allows you to do a high-resolution screen recording of the game without delaying or lagging. In addition, it features a built-in video editor that lets you customize and edit your videos later. It also allows you to merge the front camera while recording. Plus, it has some eye-catching effects to apply to videos. Thanks to its features, SmartPixel Screen Recorder is an excellent screen recorder app no root.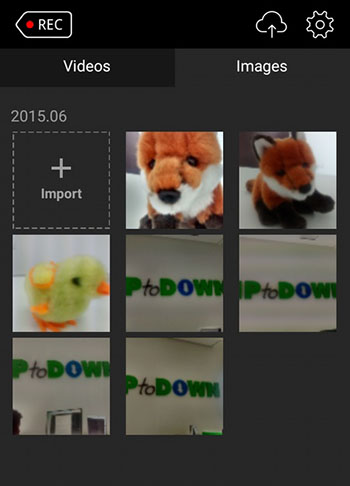 Pros:
Support multiple formats
Front camera integration
iOS compatibility
Built-in Video Editor
Cons:
Can't create 4K recording
Pricing:
3. DU Recorder
DU Recorder is amongst the best and oldest screen recording apps with pretty high ratings and is completely free. It features a straightforward interface that supports more than 20 languages. This application has no ads or recording time limits, making it an excellent free screen recorder no root. DU Recorder works smoothly with several possibilities, GIF maker, image editing, shake gesture to stop the recording, and external recording sound. It features a floating window to control screen recording that you can easily hide.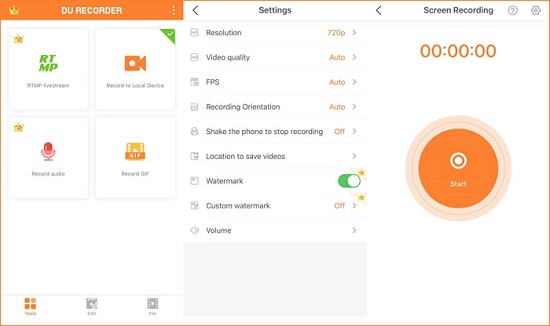 Pros:
GIF-making
Floating window
Straightforward interface
Support more than 20 languages
Cons:
Pricing:
4. Rec. (Screen Recorder)
Rec. (Screen Recorder) is the best no root Android screen recorder due to its configurable screen recording feature. Although the basic version of this application has significant valuable features, the premium one removes all watermarks from the screen and video recording. Moreover, it features a customizable countdown timer with shake gesture to switch off the recording. This application also allows you to record your audio while recording the screen. It shows the screen touch throughout the video recording.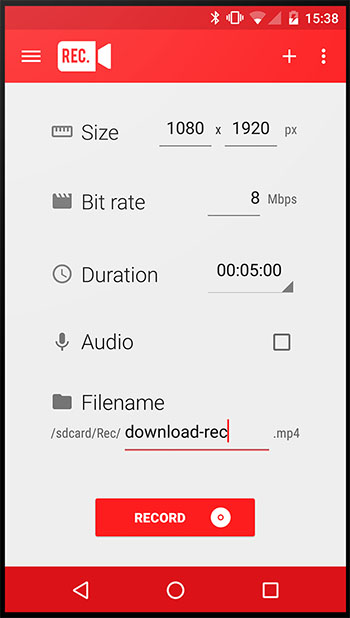 Pros:
Countdown timer
Record audio
Record the screen up to an hour
Screen touch
Cons:
Pricing:
5. Super Screen Recorder
Super Screen Recorder comes with multiple valuable features that help you record the screen correctly and edit it later. It enables users to record the screen without any time limit. You can record the screen as long as the space in your phone is available. This best screen recorder for Android no root allows you to make exciting GIF animations. It also helps in adding a watermark to your videos for safety purposes.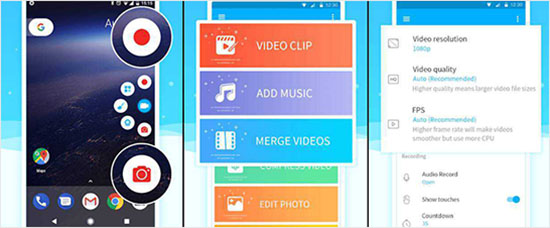 Pros:
GIF animations
Facefam feature
No time limit
Add watermark
Cons:
Pricing:
6. Google Play Games
If you think the default application cannot meet your needs for making video-playing games, then you are wrong. Google Play Games provides an excellent screen recording feature, which is very intuitive and straightforward to use. You can record the screen easily while playing games with this application. It allows you to record the screen up to 720p resolution.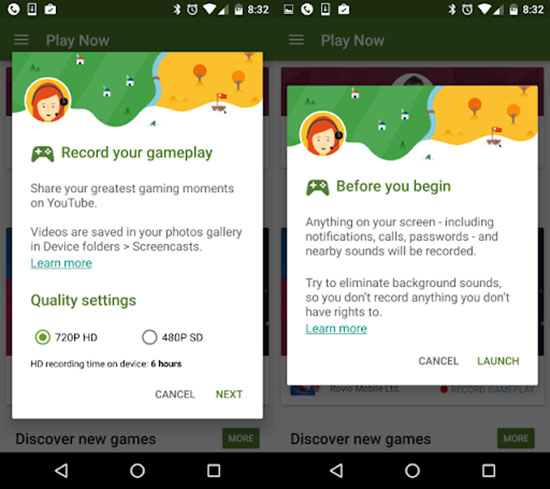 Pros:
720p recording
Support from Google
Simple interface
Professional screen recording
Cons:
Pricing:
7. iLos Screen Recorder
iLos Screen Recorder provides a highly effective and straightforward way to record the screen. This screen recording tool is only compatible with Android 5.0 and other versions. It allows you to share your videos after recording to social platforms such as Facebook, Instagram, and others. With this screen recorder, you can record the external audio as well. Due to its valuable features, this application is among the best Android screen recorder without root.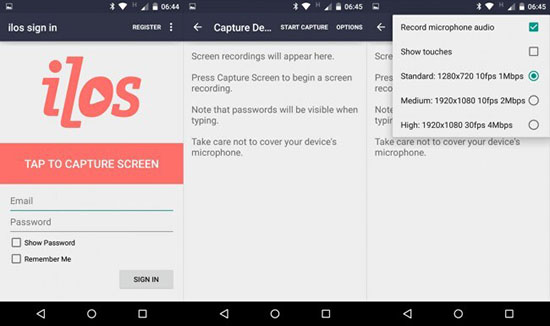 Pros:
Share videos to social media platforms
HD screen recording
External audio
Simple interface
Cons:
Free version has time limits
Pricing:
8. Mobizen
Mobizen is among those apps that received best app awards from Google. Mobizen has more than 100 million users worldwide, which speaks about the integrity of screen recording using this application. You can add a facecam while recording the screen using this application. This application enables you to record the screen at 1080p resolution. It has a 12Mbps bit rate at 60fps that makes your videos smoother and better. Moreover, due to its editing feature, it is the best screen recorder for Android without root.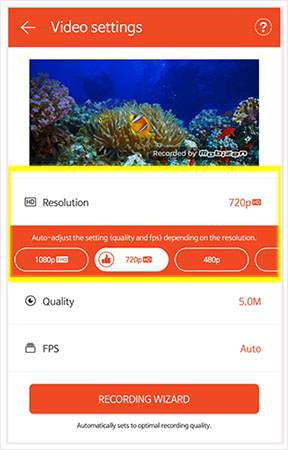 Pros:
Facecam addition
High-quality videos
Editing mode
12Mbps bit rate
Cons:
Pricing:
Recommendation - Joyoshare VidiKit
Joyoshare VidiKit - Screen Recorder is an excellent desktop screen recorder for both beginners and professionals. It enables you to record the screen and audio simultaneously without difficulty. You can add your watermark and change codec, quality and sample rate. This video editing tool can help you record the video and sound without lag. You can adjust the ratio and customize any region. In a nutshell, this screen recorder allows you to adjust the captured area according to your requirements.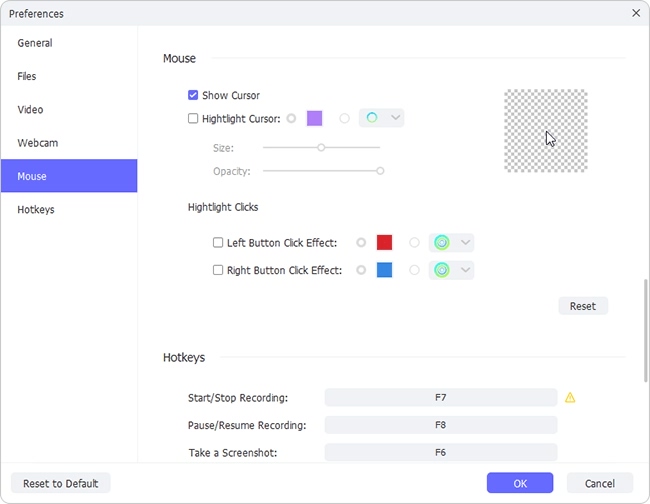 Pros:
Cons:
The free trial version leaves watermark
Pricing:
Conclusion:
Screen recording is not an uncommon phenomenon in this era. With the increasing demand, there is a dire need for some good screen recording apps on Android without rooting your phone because the built-in application is not that effective. However, finding a screen recording tool can be a bit frustrating. To ease your quest, we have come up with the list of screen recorder for Android no root apps in this article. Pick the app that seems to be fitting your requirements and start recording.