Gamers love to record and share their professional shots with friends and the gaming community. But is recording gaming videos while playing even possible without experiencing a lag? Indeed, it is, thanks to the powerful game recording software available in the market. Playing games and recording your screen side-by-side can be strenuous, especially if you hold a low end PC in your dorm room. This is because a computer demands a 20% additional amount of power when recording videos. Therefore, a game recording software for low end PC becomes an essential tool for capturing full-screen recordings without worry. Here we have listed the 7 best game recording software with their brief description.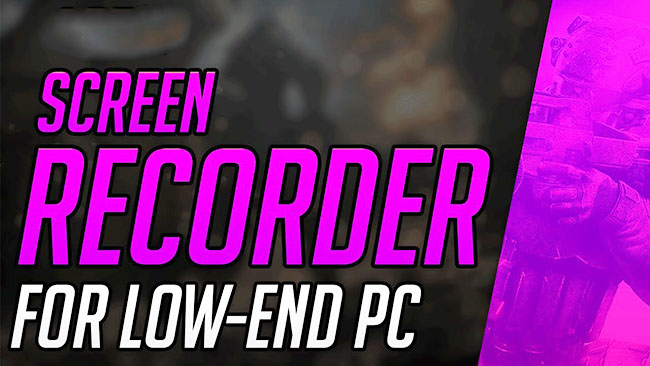 1. Joyoshare VidiKit
Joyoshare VidiKit - Screen Recorder is a unique game recording software for low end PC with various recording modes based on actual user needs. The software offers 1080p/4K recording screen resolution at 60fps, making it the best choice for professional gamers. Its limitless video capturing quality without any watermark and instant recording of ongoing activities are exceptional. Moreover, Joyoshare VidiKit is more than a screen video recorder as it offers an audio recorder as well. You can record any of your favorite audio for a low end PC like music games, microphone voice, online radio, and system sound. Plus, it lets you save these audio recordings in various formats, including FLAC, MP3, MP4, and WAV.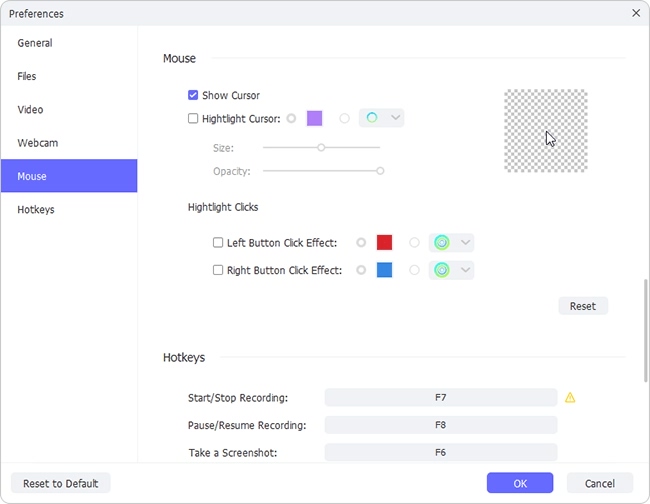 Pros:
Support screenshots while recording
Can stop, cut and skip during recording
Function to add voiceover to your game recordings
Dual mode to customize recording area
Record LoL, Call of Duty, Grand Theft Auto, and more
Cons:
Leave a watermark on your video in free trial version
System Requirements:
Processor: Pentium III 800 MHz
RAM: 1 GB
Hard Drive: 1 GB of free hard disk space for typical installation of all components to record
OS: Mac, Windows
2. D3DGear
The ultra-fast D3DGear is the best game recording software for low end PC. Its user-friendly interface lets you record your gameplay and stream live to your favorite social media platform. Moreover, it supports screenshot capturing without affecting the game performance. Constant frame rate movie enables the software not to induce any lag in your game, making it more unique and effective than other traditional game recording software.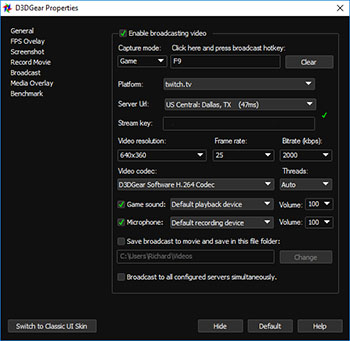 Pros:
Support various images formats
Excellently split audio tracks
Offer webcam recording
Cons:
Memory requirement is high
System Requirements:
OS: Windows Vista SP2 or higher
Processor: Intel Pentium 4 2.00GHz CPU
RAM: 2 GB
Hard Drive: 10000 MB
3. ScreenApp
With ScreenApp game recorder, recording webcam and screen along with microphone audio is an amazing experience. No extension or software downloading is needed as it is a simple and easy way of screen recording. An excellent library function lets you store your favorite videos in folders. This best game recording software for low end PC also offers 1080p resolution on your gaming videos while recording and uses an online video trimmer for customizing the recordings.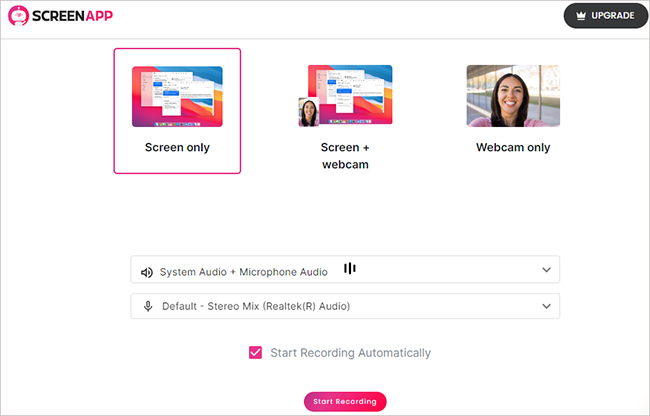 Pros:
Free game recording software
Record and share videos quickly
Record screen video at high resolution
Simpler user interface
Cons:
The free version allows only 15 minutes of video recording
System Requirements:
OS: Windows
Hard Drive: 100 MB
RAM: No specific requirement
Processor: 2.66 GHz CPU
4. FBX Game Recorder
This free game recording software for low end PC comes with robust editing tools that allow you to record HD videos smoothly and efficiently. Using FBX Game Recorder, you may review footage of the ongoing gameplay, select the best parts, and save them in various forms, such as short clips, videos, or GIFs. Besides, while recording videos, you may run up to 120fps on a webcam and capture screenshots without any lagging issues.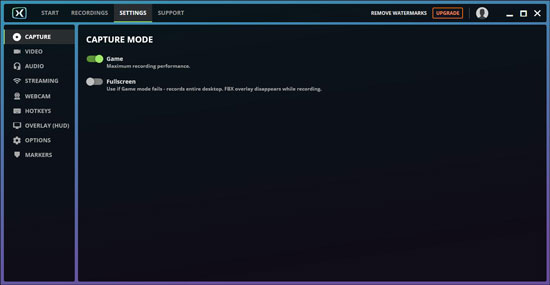 Pros:
Instant clip saver
Non-stop gaming video recording
Capture high-quality images
Upload GIFs or images
Cons:
More RAM requirements for downloading the software
System Requirements:
OS: Window 7 or higher
Processor: Intel GPU or AMD Radeon
RAM: 8 GB
Hard Drive: 220 MB
5. ShadowPlay
ShadowPlay is a fantastic game recording software for low end PC that is becoming common among game lovers. Broadcasting, live streaming, faster game recording, and sharing gameplay highlights are its unique features. The GPU encoding is more actual in ShadowPlay than other traditional game recording software. You may also record memorable gaming flashes with almost no effect on your game performance.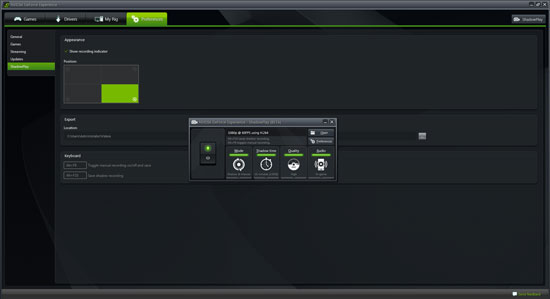 Pros:
Faster sharing media
Create GIFs
High-resolution screen capturing
Last-minute recoding of gameplay
Cons:
System Requirements:
OS: Windows 7 or higher
Processor: Intel Core i3-2100 3.1GHz
RAM: 1 GB
6. Dxtory
Dxtory is a leading game recording software and an excellent screen recorder without any watermark. The built-in hard drive is well-known for its high capturing capability. Furthermore, you may also record audio with this simple user interface. This game recording software for low end PC is compatible with both OpenGL and DirectX applications, making it unique among other recording software. High-speed and various output formats give an excellent level of sound effect to the video.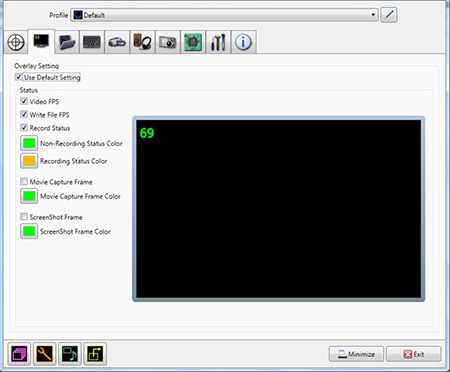 Pros:
Easy to use interface
Fabulous movie capturing tool
Offer various output formats
Cons:
System Requirements:
OS: Windows
Processor: Intel Dual Core
RAM: 1 GB
Hard Drive: 200 MB
7. Wondershare DemoCreator
Our last pick is Wondershare DemoCreator game recorder that is best for creating videos tutorials effectively, and it is explicitly designed to fulfill the Windows systems requirements. With its simple user interface, recording, editing, merging, or sharing everything you may want to do with your favorite videos is quickly done. Moreover, This game recording software for low end PC provides you a variety of recording options, including presentations, games, demos, and videos tutorials instantly.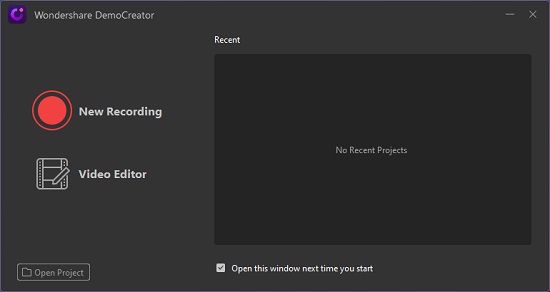 Pros:
Vast recording options
Excellent export and import system
Full-screen game recordings
Video and audio recorder
Cons:
For HD videos recording at least 8GB of memory required
System Requirements:
Processor: Intel i3 or Multicore
RAM: 3 GB
Hard Drive: 50 MB
OS: Windows and Mac
Conclusion:
Here you go with an excellent review of the best game recording tools covering all their vital aspects. All of these game recording software are packed with distinctive features, such as instant sharing, flexible options, an easy-to-use interface, free of cost, and no lagging while screen recording. Moreover, Joyoshare VidiKit is a small but valuable software, allowing you to record screen without any watermarks to make your gaming experience more enjoyable. Hopefully, after going through this helpful review, you'll choose the right game recording software for low end PC and take gaming recording to the superior level.