Screen recording software enables you to record what is occurring on your screen. With such recordings, instructions, problems, or information can be delivered more effectively or shared handily. To create more vivid video, it's common to use facecam, usually overlies on various online content, such as livestreams, network lessons, video meetings, etc. This intuitively shows facial expressions as well reactions of each person, making what you are capturing more engaging. With such kind of purpose, we collect and list 10 best screen recorder with facecam here for you to pick up.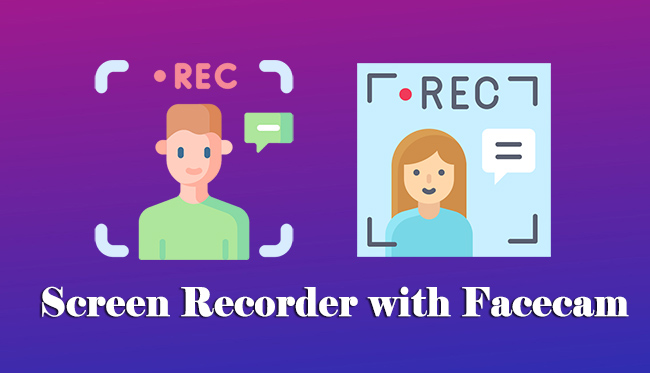 Part 1. Best Facecam and Screen Recorder for Computer
1. Joyoshare VidiKit (Windows, Mac)
Joyoshare VidiKit enhances its recording performances with cutting-edge screen recording technology for an unprecedented experience capturing any on-screen activity, including game lives, online meetings, how-to tutorials, interviews, etc. It comes with webcam option for you to set how it shapes and which degree to rotate. You can effortlessly capture facecam and audio simultaneously while recording your screen or video.
No time limit and watermark restrictions make Joyoshare VidiKit an exceptional screen recorder with facecam for PC and Mac. Noteworthily, this multifunctional tool is further capable of trimming videos, cropping, editing subtitle, applying effects and more, making it a one-stop quality content production tool.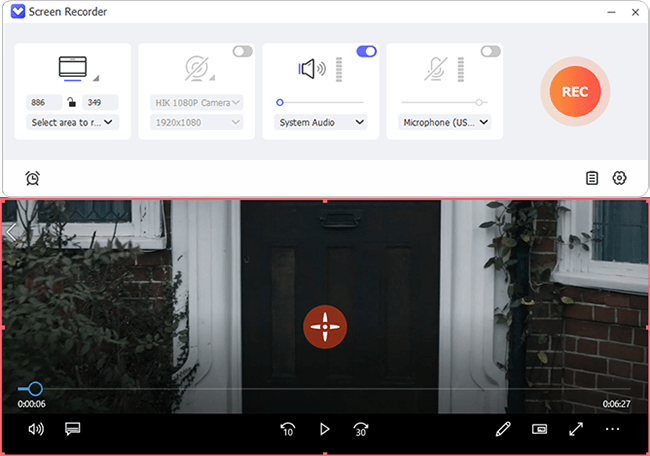 Pros:

Record screen in high resolution, up to 4K
Capture videos like gameplay at 240fps without frame drops
Record audio from the system or microphone
Set facecam shape, rotation and more for better display
Save recorded files without watermark and time limit
With scheduled timing to automatically stop recording task
Con:

With recording limitations in free trial version
2. OBS (Windows, Mac, Linux)
OBS was designed for live streaming specifically and acts as production software, enabling you to create quality videos for different mainstream social media such as YouTube, Twitch, Facebook Live, etc. To fully use it as a cross-platform and free screen recorder with facecam, you can easily connect an external camera or set up an internal webcam from your computer. OBS Studio is an on-demand video mixer that allows you to combine image, audio and video files, offering options to adjust parameters like encoder, bitrate, resolution, and more.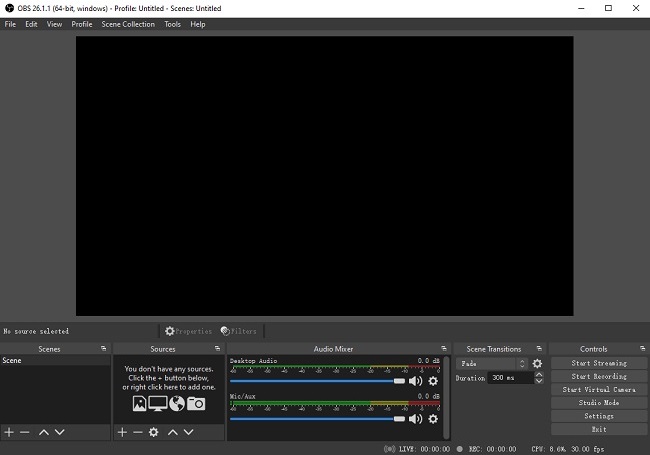 Pros:

Open-source software for live streaming and screen recording
With browser source hardware acceleration
Offer audio mix, scene transitions, and more advanced settings to enhance video
Cons:

Not easy-to-operate for beginners
Screen recording with facecam requires tech skills to finish pre-setting
3. Ezvid (Windows)
If you are searching for a tool that helps with your personal or official projects, Ezvid can come to rescue. It's equipped with its own editor, making it a single platform for recording and editing before saving the results. Also, it well integrates voice recording, voice synthesis, facecam, screen drawing and more together, facilitating your process to capture onscreen activities such as games, web pages, meetings, applications, etc.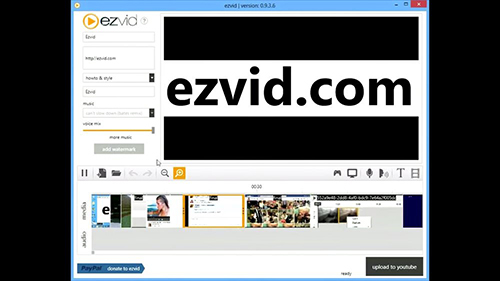 Pros:

Screen recorder with facecam & voice synthesis
Give access to draw on screen
With built-in video editor to post-process recorded files
Cons:

Lack of transition feature to edit videos
Upload to YouTube but without an option to save locally on PC
45-minute recording time limit
4. QuickTime Player (Mac)
Although commonly associated with video viewing, QuickTime can also serve as a free screen recorder with a facecam feature. You can choose an external webcam to connect with or select your FaceTime camera. Apple updates the QuickTime Player regularly, ensuring everything functions as it should and performs better. As the native application, the player comes pre-installed, which does not require any additional purchase.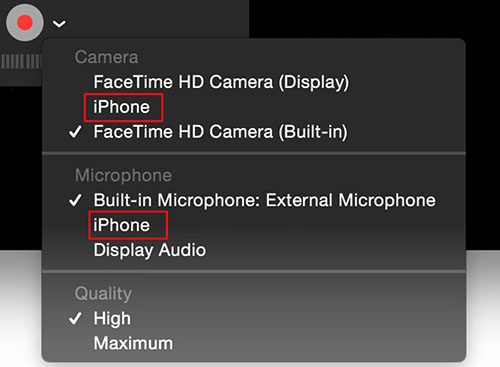 Pros:

Mac users do not require any downloading
Quick-to-access feature with no demand of extensive knowledge or proficiency
There is no limitation to recording
Cons:

Limited editing options
Establishing the facecam video system can take time and effort
5. Bandicam (Windows)
Bandicam is a typical lightweight screen recorder with facecam for PC that lets you easily record screen with audio and webcam footage on Windows PCs. It is convenient for adding webcam overlay to video, choose webcam device, designate format, set display position, and preview webcam on screen. More than that, you are allowed to save webcam video as a separate MP4 file, simply uploading it to YouTube or Vimeo.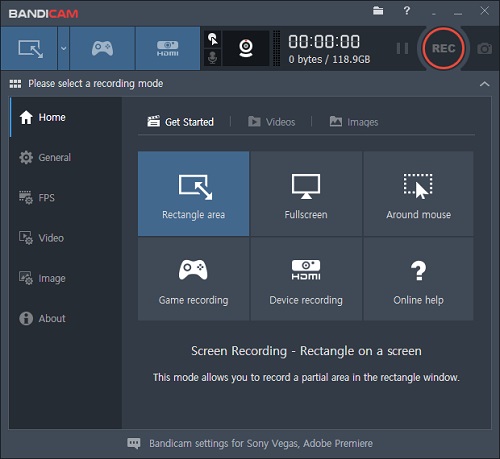 Pros:

Record external video devices like webcam, IPTV, Xbox, smartphone, etc.
Put facecam to video using video-in-video feature
Capable of recording high frame rates without much lagging
Cons:

Lack of editing tools
Only available to use on Windows
Part 2. Online Screen Recorder with Facecam
1. Screen Capture
This online screen recorder doesn't require a download, and is available to use on browsers including Chrome, Firefox, Opera, and Microsoft Edge. Aside from basic screen recording, there's even the chance for grabbing system sound as well as microphone audio. It allows for secure online recording and supports multiple inputs, including a webcam. The operation interface is uncluttered with clear layout so that you can completely make everything go on your own.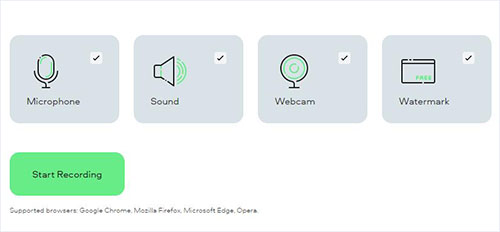 Pros:

Record multiple sources, facecam included
User-friendly interface
Zero privacy concerns
Con:

Not entirely free to use, and you have to pay for watermark removal
2. Apowersoft Free Online Screen Recorder
Apowersoft Free Online Screen Recorder is a web-based screen recorder that allows you to capture audio and video with just a button. You do not require any download to use the tool. It records webcams, full screen, region, and audio from the system and microphone. You can make the most use of it to record a specific window on computer desktop, or Chrome tab.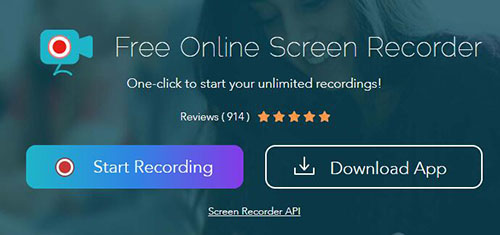 Pros:

Intriguing interface for quick recording
Webcam footage may be included as needed for annotation
Save recorded video with facecam to computer or upload to cloud
Cons:

Need to download desktop app to unlock more features
Come with 30-min online recording limit
3. VEED.IO
VEED.IO is another browser-based online screen recorder with capability to capture screen, audio, and camera. It intelligently detects cameras and show all for you to select. Also, you can mirror camera to record your facecam. Furthermore, its presentation-style videos look incredibly professional, which you can create from your browser. Most importantly, this can serve as a dedicated video editor to add animations, adjust video, add voiceover, embed subtitle file and more.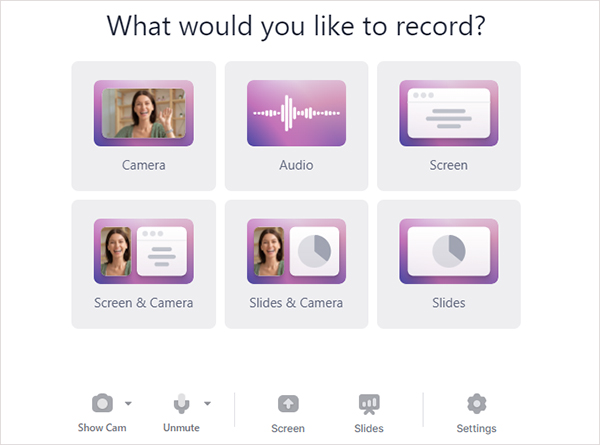 Pros:

Allow recording whatever you want for editing and polishing
Adapting to the basic layout is quick due to its intuitive interface providing a lasting effect
Several readymade templates are available to choose from
Cons:

Require login to use
It's not the least costly option available today
Part 3. Top Facecam Screen Recorder on iOS/Android
1. WebCamera (iOS)
WebCamera mainly uses your iPhone or iPad as a webcam to record video from popular apps, such as FaceTime, WeChat, Messenger, Viber, Zoom, Skype, Google Hangouts, and more. It's able to transfer your iPhone into wireless webcam with a microphone, better capture audio at the same time. You can apply it to work with some video creation tools, like Camtasia, CamTwist, Boinx TV, etc.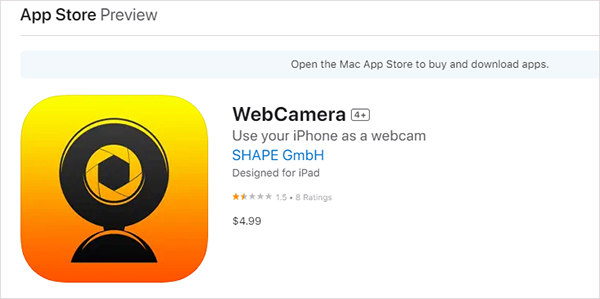 Pros:

Turn iPhone or iPad into a webcam
Capture screen in three resolutions: 192x144, 480x360, and 640х480
Capture individual frames and the entire video stream
Cons:

Crash a lot of times
Require stable internet connection
With in-app purchase
2. IP Webcam (Android)
As the name clearly suggests, IP Webcam is a facecam and screen recorder for Android devices. It quickly turns your phone into a network camera and helps have multiple viewing options. It further functions to stream the screen within the Wi-Fi network without internet access. The web rendering option makes it unique apart from the night vision and motion and sound detection abilities.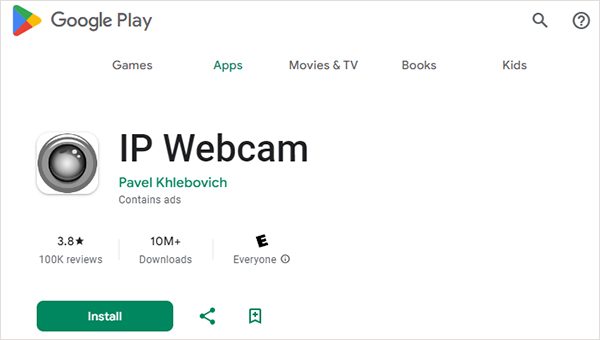 Pros:

Quick to set and use
Smart UI
Con:

Cannot save a file to the system without saving the file to the phone first
Part 4. Conclusion
When it is time to pick the ideal screen recorder with facecam, you should consider several features and functions: usability, features, price, and support. Based on which device you wish to record with, any webcam recording software along with screen recording ability mentioned here in this post could work greatly to add your face to a video. Therefore, follow along and pick one wisely that meets your requirements.