It is of prime importance for any avid gamer, computer programmer, average computer user, as well as educationist to record what is happening on the computer screen. Bandicam happens to be a dedicated and popular screen recorder which has the ability to capture everything taking place on the computer screen including videos, games, music, streaming clips, and so on. Moreover, it is equipped with the most recent hardware encoder and accelerator which help it to stay ahead in the competition.
However, when you use Bandicam to record, the software comes with its own glitches given that it is possible to record just 10 minutes of video while using the free version. Apart from this, there is likewise a watermark that appears on top of any recorded video. In case you are not complacent with this software, we have mentioned top 9 Bandicam alternatives that will prove to be effective as well.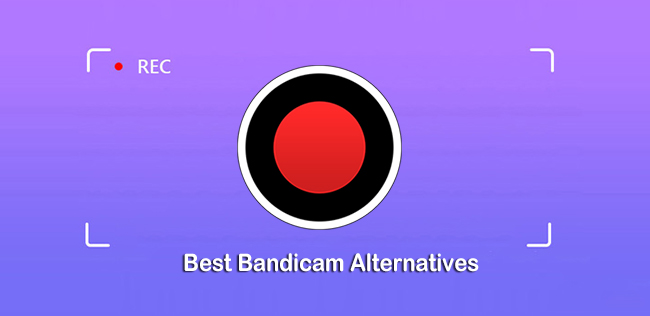 1. Joyoshare VidiKit:
Being considered to be one of the most reputed screen capture applications on the market, Joyoshare VidiKit - Screen Recorder is also a good Bandicam alternative option. It works as professional video recorder and independent audio capture to record any video and audio activity in full screen or customized size.
Other than that, this intelligent tool even gives liberty to specify configurations, create task, set shortcuts, add watermark, spotlight cursors, etc. in flexible manner. You can as well have chance to decide whether to grab system audio/microphone sound as you wish and edit what finished with its built-in editing tool.
Pros:
With built-in task scheduler and video editor
Customize codec, bit rate, sample rate, resolution, etc.
Include full support to insert watermark and highlight cursors
Have ability to skip unwanted sections and cut recording
Cons:
The trial version generates videos with watermark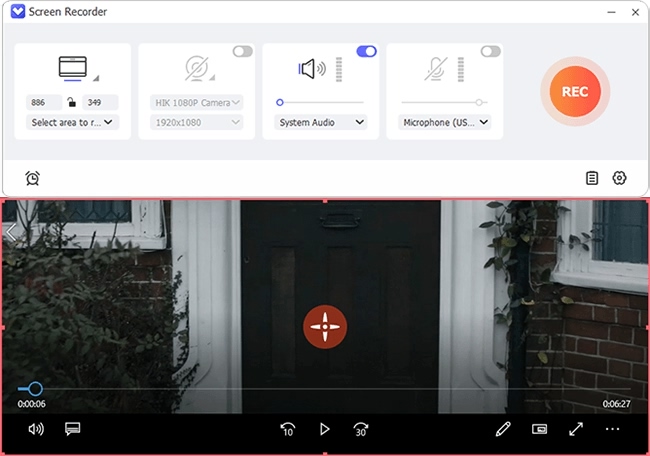 2. CamStudio:
As one of the best free alternatives to Bandicam, CamStudio is fantastic and happens to be an open source and free application which is endowed with the ability to create AVI video clips of all the video as well as audio activities on the computer screen. It can likewise convert AVIs to SWFs flawlessly.
Moreover, it will not be difficult for anyone to master this application which is rather simple to use and also comes with lots of useful instructions as well. According to its developer, CamStudio will be able to create videos with file size which is smaller as compared to those created by other similar video screen recorders on the market at present.
Pros:
Absolutely free to use
Can include screen captions to the video
Record picture-in-picture webcam along with screen recording simultaneously
Cons: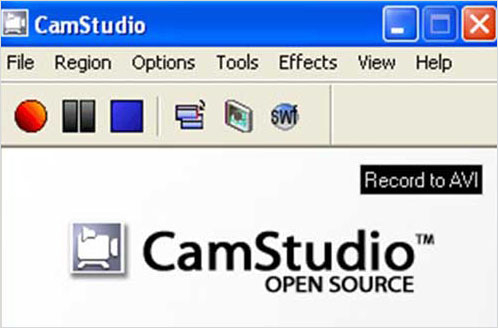 3. DVDVideoSoft Free Screen Video Recorder:
Free Screen Video Recorder from DVDVideoSoft deserves special mention in this particular list. It is a 100% free Bandicam alternative which is full-featured as well as lightweight from a developer reputed for producing its own free conversion apps.
It has the ability to record Skype conversations without any restrictions and therefore, is used on a wide scale by numerous Skype users at present for making conference calls on the web. In the same way, this free software can single out different Windows applications and capture them as discrete elements. On top of this, you will likewise come across a cutting-edge and useful image editor that helps to provide the software with a polished appearance.
Pros:
Different screen and video recording modes
Step-by-step guidelines provided on the website
Obtainable in as many as 10 languages
Cons:
Loud microphone sound might distract you
Will not notify you in case there is any disconnection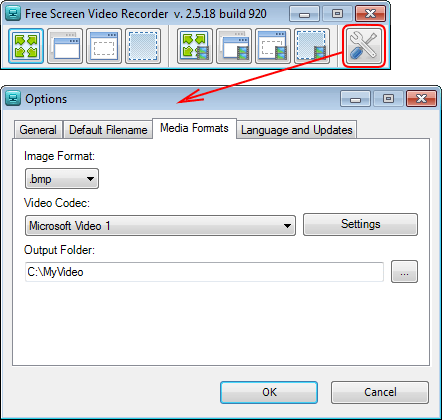 4. ScreenFlow:
ScreenFlow, which is a revolutionary Bandicam alternative for Mac, will enable you to capture all the proceedings on the computer screen including the whole monitor area, microphone as well as computer audio, not to mention the webcam with absolute precision simultaneously.
You will be capable of recording and editing your video and likewise share it to lots of social media platforms as well. As per the company that has developed this astounding application, its screen capture feature is of the highest quality right now even when you view it on Retina Displays.
Pros:
Enable you to edit after the recording
It is possible to export in different file types for publishing
The free version is available without any time restriction
Cons:
Videos created by this application are watermarked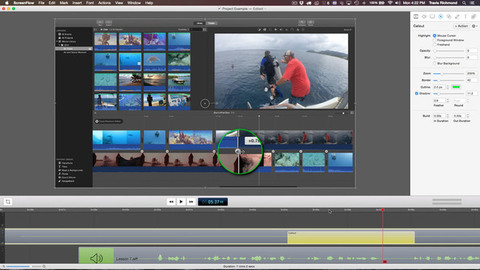 5. Icecream Screen Recorder:
This fantastic alternative to Bandicam can boast of capturing any part of the computer screen as a video recording or a screenshot graphic. It also comes with an intuitive and simple-to-use interface with a wide array of tools plus options to make use.
Icecream Screen Recorder can be employed to create professional video clips of games, webinars, as well as Skype conversations. The paid version allows the users to save in different video formats including MP4. Moreover, a personalized watermark can be added to the video, and you will also be able to access priority support.
Pros:
There is the zoom tool
Multiple screen captures can be set on a timer
Feasible to outline, draw, and also add arrows to the videos captures
Cons:
The free version allows only 10 minutes of recording
The free version permits WEBM video format only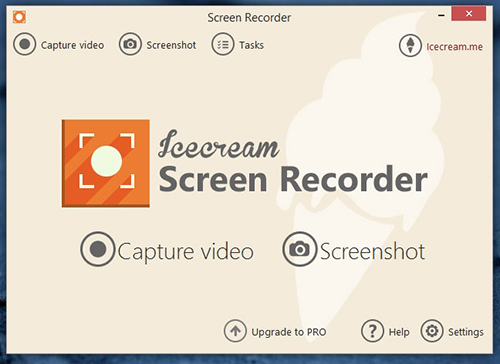 6. OBS Studio:
OBS Studio is yet another Bandicam Screen Recorder alternative which has become immensely popular amongst gamers nowadays. It will come of use to anyone who is a professional YouTuber or who likes recording videos.
Apart from being an open source, this astounding screen recording application is also free of cost. Although it might be somewhat tricky to set it up, once the software is installed you are ready to go! OBS Studio is primarily intended for avid gamers even though numerous individuals are likewise employing it for other purposes. Just make sure that you install the application correctly, and that's all.
Pros:
Stream contents in high definition
The video length has no limitations
Cons:
It is somewhat challenging to install the software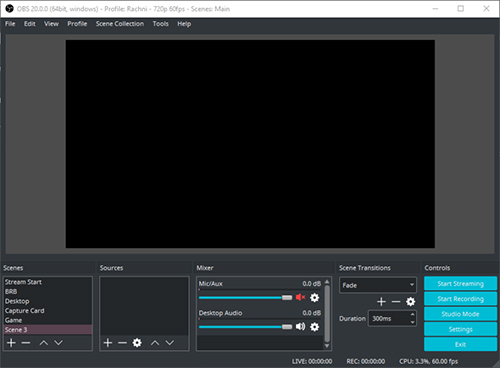 7. Wondershare Filmora Scrn:
This one is a breath-taking screen recording solution that is arguably one of the most well-liked Bandicam alternatives right now. This application is meant for all those that would like to have a great experience at the earliest.
This amazing 2-in-1 screen capture application, as well as a video editor, is a fantastic choice for the tutorial makers given that it comes with as many as 100 annotations. There is also an inbuilt video editor that provides you with enhanced control particularly while playing games. The innovative picture-in-picture mode is likewise worth mentioning. Above all, Wondershare Filmora Scrn has the ability to record videos at an incredible 120 fps.
Pros:
It is quite simple to navigate this software
Capture audio and video simultaneously
Markers can be added to essential points while editing
Enable the users to detach the sound from the video
Cons: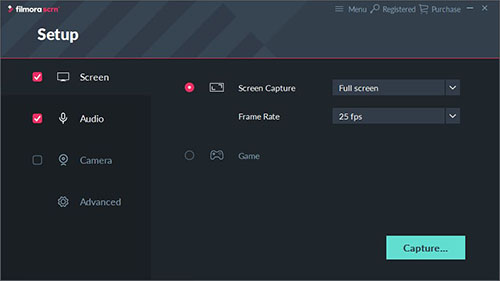 8. Webinaria:
Even though it is a rather unusual and strange-looking name for any screen recorder, Webinaria nevertheless will do the job impeccably. It is, in fact, the appropriate software for anyone who likes to use an open source application. Being 100% free, Webinaria is surely one of the most dependable alternatives to Bandicam out there.
It offers the facilities of both screen capture as well as screen recording. However, as compared to several other similar screen recording applications on the market, Webinaria records video clips in flash format instead of the more common formats which have become the norm these days. Moreover, you will likewise be able to use the voice over feature for recording your own voice if required.
Pros:
Extremely simple to use
100% open source
Don't need lots of resources
Cons:
Can record only in the FLV format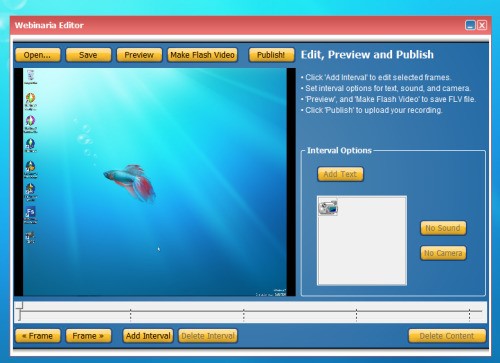 9. ActivePresenter:
ActivePresenter is rated as amongst the best Bandicam Screen Recorder alternatives which will not disappoint you by any means. Its primary target is recording the screen. Individuals who like to create a lot of presentations or want to make interactive videos will find the software to be ideal for them.
In fact, interactive videos are very popular across the globe thanks to companies such as Samsung and Apple that use them in presentations and keynotes. Besides all these, the screen recorder is obtainable in as many as 3 versions – free, professional, as well as standard. In spite of being different, ActivePresenter is nevertheless a useful screen recorder which will live up to the expectations.
Pros:
Completely free
Offer plenty of features
Ideal for educational recordings and making tutorials
Cons:
Might not be beneficial for any other purpose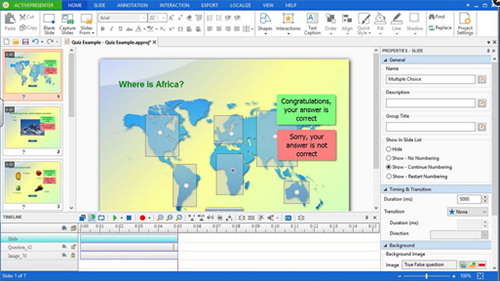 Conclusion & Suggestion
It is quite simple to use software-based screen capture solutions which will provide us with a hassle-free experience. One can, of course, purchase the premium versions of these apps which will enable to make use of all the features effectively. Amongst the various alternatives to Bandicam, Joyoshare VidiKit is perhaps the best one to go for. Apart from allowing the users to capture the recordings in different formats, the gamers will likewise find it to be extremely beneficial acting as a game recorder. However, make your own research and go for the one which offers you the best results.