Q:"How do you record your Wii U gameplay?" - From Reddit
Wii U, the first eighth-generation home video game console developed by Nintendo, is the successor to the Wii, competed with Xbox One and PlayStation 4. It is the first Nintendo console to support HD graphics and is capable of producing video output up to 1080p. If you would like to use your video recordings to show off your gaming skills, showcase your highlights, or share your entire story as it unfolds, you can learn how to record Wii U gameplay with or without a capture card in high quality here. If you are an avid Nintendo lover, you can also learn how to record Wii gameplay in our previous article.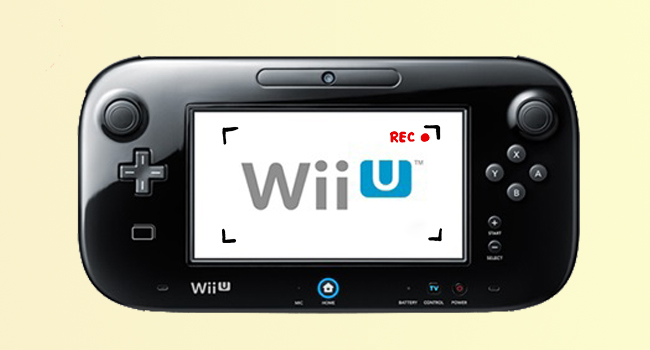 Part 1. Record Wii U Gameplay via Elgato Capture Card
Elgato is one of a sought-after brands of game capture card in the market. It has many products, such as HD60 S, HD60 S+, HD60 Pro, 4K60 S+, 4K60 Pro, etc. Here uses HD60 S as an example. HD60 S features Instant Gameview, an instant preview on the computer monitor to reflect your reactions on webcam, live commentary, etc. In addition to this, it is able to seamlessly record your Wii U gameplay for hours in pretty high quality. If you are OK with its high price, it will be an ideal option for gameplay recording on Wii U or other popular gaming consoles.
1

What you will need?

Wii U console, Elgato HD60 S, a USB to USB-C cable, HDMI cables, a compatible computer, Game Capture/Joyoshare Screen Recorder.

2

How to record gameplay from Wii U?

Step 1: Insert the first HDMI cable to your Wii U game console and use it to connect the "In" port of your Elgato HD60 S;

Step 2: Use the second HDMI cable to link the "Out" port of the capture card with your computer;

Step 3: Use the USB cable you've prepare previously to connect the computer with the Elgato HD60 S capture card;

Step 4: Download Game Capture software on Elgato Downloads or use Joyoshare Screen Recorder alternatively to start recording Wii U gameplay when you are ready.
Part 2. How to Record Wii U Gameplay without a Capture Card
Joyoshare Screen Recorder, a built-in tool in an all-powerful video toolbox called Joyoshare VidiKit, is created in response to any one that has a need for gameplay recording or other various types of recording tasks, such as make video tutorials, download online movies, record video calls and virtual meetings, etc. Supporting advanced recording technology, this software will allow you to record screen with no watermark, no time limit as well as no lag at all.
More than recording, you are also able to change video quality, track mouse movement, take screencasts, cut down useless content during the recording process, etc. With frictionless performance, this smart and handy program will surely give you the edge so that you can record gameplay on Steam, Xbox One, Xbox 360, PS3/4, etc. with far greater ease.
Key Features of Joyoshare Screen Recorder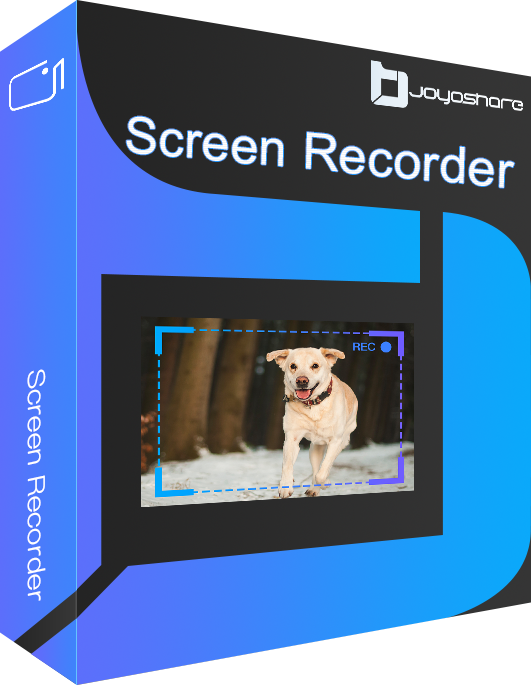 Support a variety of gaming consoles and other devices
Record all kinds of gameplay in extremely high quality
Output recordings to a package of video and audio formats
Manage recordings by playing, cutting, editing ID3 tags, etc.
Grab capturing area and take screencasts easily and fast
Step 1

Connect Wii U Console to Computer Monitor

Through HDMI and by using the correct input option (depending on your monitor), it is possible to connect your Wii U console to a computer monitor for display.

Step 2

Open Joyoshare Screen Recorder

After downloading and installing Joyoshare VidiKit on your computer, double-click to run the all-in-one video toolbox. From the four sections shown on the left side, press "Record" and select the "Screen Recorder" to open Joyoshare Screen Recorder. If you plan to record gameplay on Wii U with sound, please make sure that you've chosen the "Record video and audio" mode by clicking on the camera-like icon on the right side of the main screen.

Step 3

Select Recording Area Freely

Using Joyoshare Screen Recorder, you can record Wii U either in full screen or a partial screen. To select a capturing area of any size, you need to tap the "+" icon on the left side of the main interface and drag the edge of the pop-up frame in the way you like to fit your window.

Note: You can also choose a specific standard resolution by pressing the small triangle icon near the "+" icon as well as manually set the width and height of your recording area.

Step 4

Set Screen Recording Preferences

Before recording any gameplay on the Wii U console, you can confirm other related settings to touch up your game video recordings. To do so, you need to tap the little gear icon that can be easily found at the lower-right corner of the main interface. After that, you will be able to set up your output format and change the codec, resolution, frame rate, etc. by pressing the "Format" button. You can also add watermark to screen recording, highlight cursor and clicks, schedule recording tasks, and more.

Note: Don't forget to turn on/off system sound and microphone accoding to your needs. You are also capable to adjusting the volume easily.

Step 5

Record Wii U Gameplay

Having set all recording preferences well, you can now go straight to tap the blue "REC" button on the main screen to begin recording your desired Wii U gameplay. You are allowed to hit the "Pause" button on the minimized toolbar to skip any useless content, cut recordings via the "Cut" button and finish recording with the "Stop" button.
Part 3. People Also Ask
1

How to Livestream on Wii U?

Unlike PlayStation 4, Wii U does not support direct streaming. To livestream on Wii U, you will need a capture card which supports HDMI and then install it on your PC. All you need to do is to connect the Wii U and PC, and use a third-party tool such as OBS to help you do streaming.

2

How to take screenshots on Wii U?

You will be able to do so by pressing the home button. But it is worth mentioning that you won't be able to do this during the online battles since you need to acess the home button. But using Joyoshare Screen Recorder, you can take screenshots at any time.