Q:"How can I download any video from any website?" - From Quora
It is natural that we want to download and keep web videos for offline entertainment. If you want to download YouTube videos, you might want to look for a YouTube video downloader; if you want to download Vimeo videos, you might need a Vimeo video downloader then. But are you going to continue like this? Is there any single solution that can download video from website for all needs easily and quickly? The answer is definitely yes. There are many available options for both online and offline uses. Let's take a look at what they are and how to use them to save online video with ease.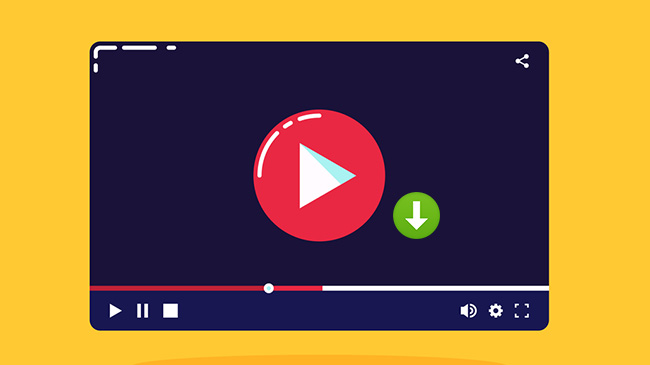 Part 1. Download Any Video Online - Chrome Web Video Downloader
A good way to quickly download any video from different websites is to use Chrome Web Video Downloader. It's a user-friendly yet efficient tool for your browser and fairly convenient to download media files to device. As what it promises, almost 90% of video hosting sites, such as Dailymotion, Facebook, Twitter, Vimeo, Instagram, etc. can be supported for video downloading. However, there are also complaints from users that it keeps downloading short video commercials rather than the target one.

Step 1: Search and find Web Video Downloader in Chrome web store, and click on "Add to Chrome";
Step 2: Complete authorization and installation this Chrome plugin for your browser;
Step 3: Open a specific video hosting and sharing website and enter to the page of your wanted video;
Step 4: Download video using Chrome Web Video Downloader and save it locally as per your need.
Part 2. How to Download a Video from a Website - Savethevideo
When searching an online video downloader, we can easily find a spammy website with full of ads just craving our clicks. But Savethevideo is different. As an add-free tool, it allows you to safely download videos from almost all popular websites in a single click, such as Twitter, Kawai, YouTube, Vimeo, TED, Bandcamp, Reddit, etc. After converting, Savethevideo will present you a series of download options with different formats like WebM, MP4 and M4A as well as resolutions including 144P, 240P, 360P, 480P, 720P, 1080P, etc.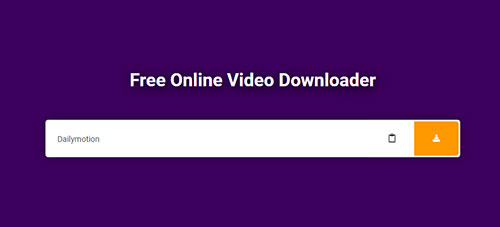 Step 1: Go to any of the supported websites and copy the link to the video or audio you want to download;
Step 2: Place the link in the input bar of Savethevideo and then click on the download button;
Step 3: Choose the download option you want to save your web video.
Part 3. Download Video from Website - Keepvid Video Downloader Online
Keepvid Video Downloader Online is another ad-free and allows you to download videos and audios from a huge variety of social media platforms and websites alike, such as Facebook, YouTube, Instagram, Twitter, Periscope, Vevo, etc. After converting your video link, it offers multiple download options for videos and audios in different formats and quality. Keepvid now also develops its web-based app, which can be installed using Chrome browser and works best on Android and Windows devices.

Step 1: Get and copy the link to the video you want to download from a website;
Step 2: Paste it into the input box of Keepvid Video Downloader Online and press the "Go" button;
Step 3: Wait for a moment and then choose the download option you prefer to download video from a website.
Part 4. Download a Video from a Website - Pastedownload.com
Pastedownload.com is a sought-after video downloader service to download and save videos, audios as well as photos from multiple popular sites. Examples are but not limited to Facebook, Instagram, YouTube, Dailymotion and Vimeo. Without pop ads and trap download links that annoy users, you can safely download video from any website in a fast and easy manner.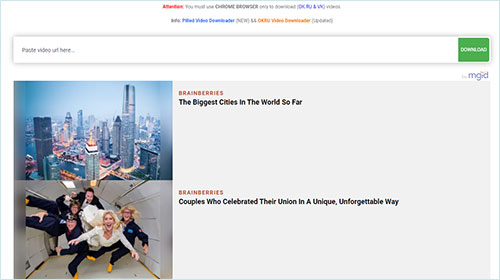 Step 1: Copy the URL of the video you want to download from the list of supported sites;
Step 2: Put the link into the box at the top of the webpage and press the "Download" button;
Step 3: The download link will show up after a short while.
Part 5. Download Video from a Website - Small SEO Tools
Video Downloader by Small SEO Tools is a free web tool. You are allowed to download and convert web videos. After successfully detecting your URL, the service will display the basic information of your video and offer a few download options having different quality and file sizes. Be aware that this video downloader is not allowed to download YouTube videos.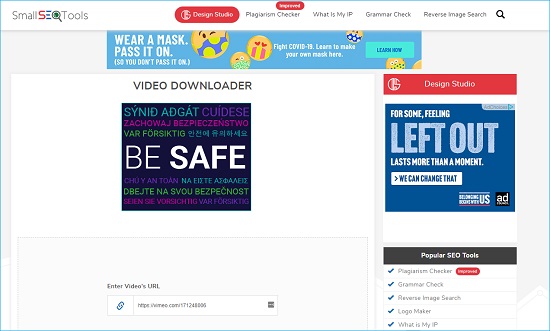 Step 1: Go to the website and find the video you want to download, and then copy its URL;
Step 2: Find the "Enter Video's URL" window and put the link into the box;
Step 3: Press the "Download Video" button below and wait till the download options appear.
Part 6. Download a Web Video - AceThinker Free Online Video Downloader
If you want to download a video from a website using URL without limitations, you can choose to use AceThinker Free Online Video Downloader. While this is a completely free service to easily paste a link to have it downloaded, it also has relatively slow converting and downloading speed compared with others and it only outputs the file to download in few different formats.

Step 1: Open AceThinker Free Online Video Downloader on your browser and paste the link to the web video you would like to download into the address bar;
Step 2: Press the download button and wait for a moment;
Step 3: Now select the download option to save it to your computer.
Part 7. How to Download Video from a Website - ddownloader
ddownloader has a clean webpage. Without popups and logins, this free online tool serves as a single solution for you to download videos from all popular video streaming services, such as YouTube, Instagram, Soundcloud, Vimeo, Facebook, and so on. However, it offers fewer options in supported formats.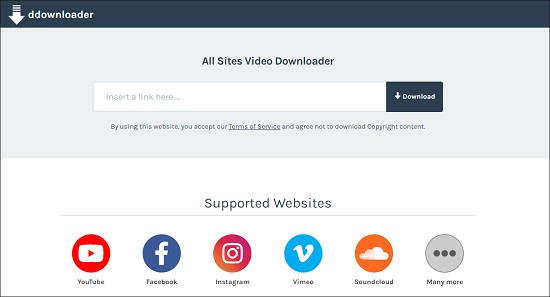 Step 1: Copy the link address of the online video you would like to download;
Step 2: Open ddownloader and paste the link into the search box at the top of the page, and then tap the "Download" button or press the "Enter" key;
Step 3: Wait while ddownloader processes the video and after that, press the appeared "download" button to save the video to your computer.
Part 8. How to Download Video from Any Website - 4K Video Downloader
4K Video Downloader is an easy-to-operate tool. With the ability to save videos from a variety of websites, it allows users to easily download online videos in HD, HD 720P, 1080P and 4K resolution. 4K Video Downloader is also an excellent YouTube downloader in particular. Users are able to save full playlists and channels from YouTube as well as annotations and subtitles along with the videos.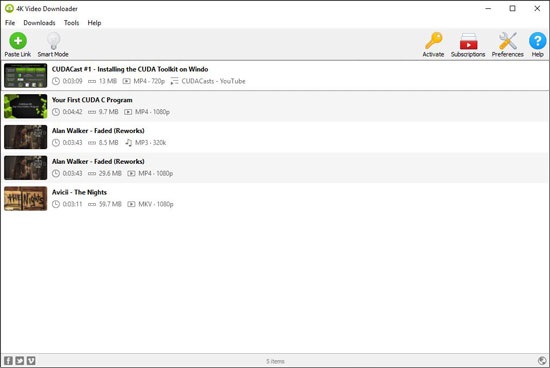 Step 1: Download and install 4K Video Downloader on macOS, Windows or Linux;
Step 2: Copy the video link from the website you want;
Step 3: Press the "Paste Link" button on the program and place the URL copied previously;
Step 4: Choose a quality type in the "Download Clip" window and tap the "Download" button to save the video.
Bonus Tips: How to Record and Download Video from Any Website
If you are struggling to find a secure video downloader to save any video and audio from any website, make sure that you try out this all-powerful program called Joyoshare VidiKit - Screen Recorder. It is extremely versatile and can be used to record videos from YouTube, Disney Plus, Hulu, Vimeo, TikTok, Twitter, Twitch, Netflix, Instagram, Facebook, and a lot more. Thanks to its leading screen recording technology, you can record gameplay, make how-to videos, capture video calls and virtual meetings, grab streaming music etc. The quality of the video you save is top-notch. You can adjust recording preferences in the way you like. No time limit, no watermark, no latency and get an enjoyable recording experience.
Key Features of Joyoshare VidiKit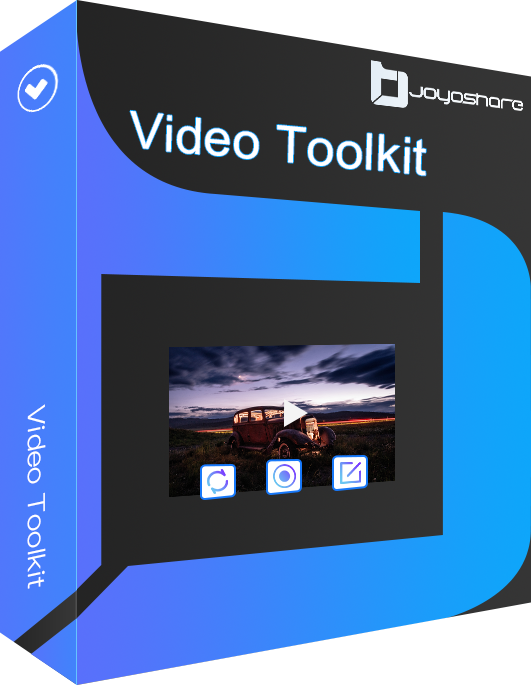 Simple yet very capable with a clean user interface
Only get desired content without downloading the whole video
Support recording in 1080p/4K at 60fps with no lag
Save screen recording to various video and audio formats
Record videos from website at any length for different purposes
Step 1

Launch Joyoshare VidiKit on Computer

You are able to install Joyoshare VidiKit on Windows or Mac. Double-click it to open its main screen and hit "Screen Recorder". If you plan to download videos, you are supposed to select the "Record video and audio" mode by clicking on the camera-like icon on the right side of the main screen. But if you prefer to save the online video in audio format, you need to use the "Record audio" mode by clicking the speaker-like icon.

Step 2

Set up Recording Settings

Remember to turn on/off the system audio and microphone. Besides, a little gear icon can be found easily on the bottom right of the main screen. Hit on it so that the settings window can be unfolded. To choose the output format and customize the codec, resolution, quality, bitrate, etc., you need to press the "Format" button under the "Basic record options". To add a scheduled screen capture task, you need to go to the "Record time options" and set the start/end time.

Step 3

Optionally Grab Capturing Area

You are free to skip this step if you want to download the video to audio. Press the "+" icon located on the left side of the main screen. Here you are allowed to record the entire screen or a particular window in any size. You can also tap the small triangle icon to select from a list of resolution standards.

Step 4

Record to Download Video from Website

When you are satisfied with everything set previously, open your web video and press the REC button on the right side of the screen to start recording and downloading it. After a three-second countdown, you will spot a minimized toolbar outside the dotted recording frame. You are capable of clicking the "Pause" button to skip unwanted content, the "Cut" button to divide recording into pieces and the "Stop" button to finish recording.

Step 5

Save and Edit Recorded Files

Once you stop recording, the History window will pop up automatically. Now you can start play and edit your downloaded web video such as trimming, editing renaming, etc.
Download or Record? Key Points to Consider!
In general, many users may intuitively download videos directly. But does our video download tool work for us in all cases? If you don't get it right, consider the following factors:
1

How many and how often do you need to download videos?

Usually, the one who is unwilling to install third-party software and only has several basic downloading demands can straightly adopt online video downloader. Nevertheless, in the long run, a professional offline downloader is worth using for safety reason.

2

How long is the video and which section do you need?

If the video you'd like to save has a long duration, online video downloader can be an effective option. However, if all you need is a small portion of the video, don't waste too much time downloading the whole file; you can record only the desired content in pretty high quality.

3

Whether the video content is copyrighted?

Some streaming video websites prevent you from downloading its online videos using browser plugins and video downloading tools. On this occasion, a screen recorder is suggested. However, you'd better contact the video owner in advance to get permission and make sure that you only record it for personal use instead of for commercial purpose.

4

Want to save video in a safe and ad-free environment?

Undoubtedly, not all video downloaders can work free online without pop-ups. Most of them are inclined to offer ads in the downloading interface or trick you into clicking the wrong button to go to another irrelevant page. If you prefer a more secure environment, a screen recorder can be taken into consideration. Meanwhile, you don't worry about the potential virus to attack your computer.
Conclusion
Every coin has two sides. So do online video downloaders. If you've ever used one, you must have encounter several error messages saying that the link is invalid, no results found or the video content contains copyright material or music so you cannot download it. Additionally, some online video downloaders have pop-ups or privacy concerns which could be a problem as well. In these aspects, Joyoshare VidiKit has an edge over them. Anyway, no matter whether you want to use a handy screen recorder or an online video downloader, you are supposed to focus on what you really need and think twice before making any decision so that you can finish your work smoothly.