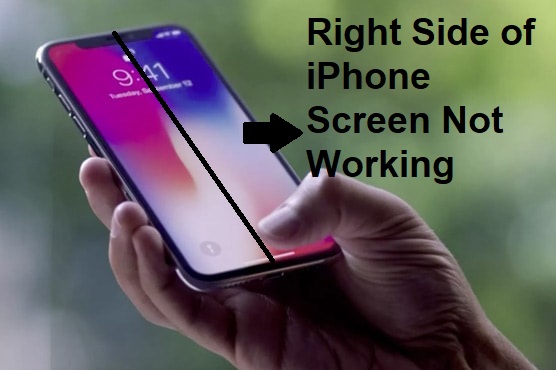 Hello guys in this guide! Cuz a friend grumble to us that he encountered that the right side of iPhone 6 screen not working. It could be a nightmare because the operation of iPhone is entirely based on the touch feature. If you're also suffering from that then you don't have to worry. We've come up with several methods and we are sure that they will work in your favor. So read this article, step by step so you may know it in a better way.
Part 1. Ultimate Way to Fix Right Side of iPhone Screen Not Working [100% Lossless]
Joyoshare UltFix iOS System Recovery allows the users to address iOS system-related issues using its two modes — Standard Mode & Advanced Mode. It is an immensely popular program that comes with cool features. Using this program, you can easily troubleshoot more than 150 iOS furious problems on iDevice and re-enjoy it in no time, from iPhone flashing Apple logo, iPad split screen not working, to Apple TV stuck on Home Sharing screen, etc. The best thing about Joyoshare UltFix is that it is compatible with iPhone, iPad, iPod touch, and Apple TV.
So, the first thing you need to do when the right side of your iPhone screen not working is not to panic because it's easy to fix almost every issue related to iOS bugs using Joyoshare UltFix. All you need to do is simply download the program and click your mouse a few times.
Here's the right process to do:
Step 1
Download and install Joyoshare UltFix. Connect your iPhone to the computer and click Start.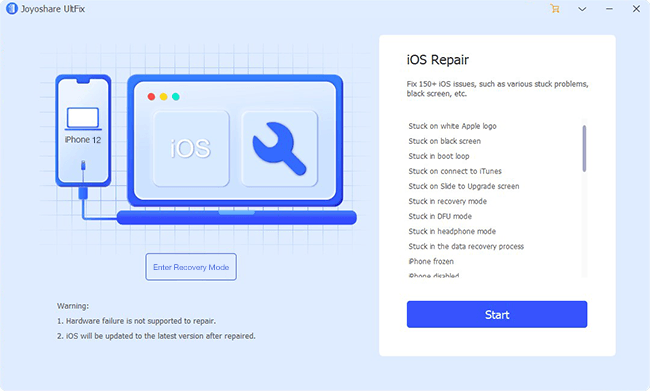 Step 2
Click on Standard Mode from the options shown on the screen. Next, Download the proper firmware for the device.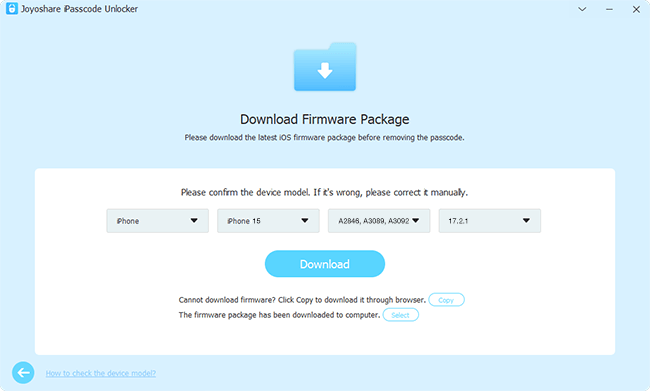 Step 3
Click the Repair button to begin the repair process and keep the device connected until the process is finished.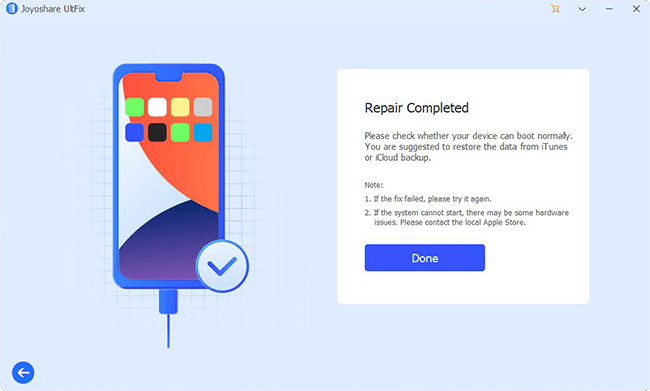 Part 2. Common Ways to Fix Right Side of iPhone Screen Not Working
Method 1. Change the Protector & Wipe Clean Screen
Before jumping into any other troubleshooting procedures, clean your phone screen well and carefully, and then change the protector. Sounds weird? But this error is generally attributed to the oil, dust, dirt, or liquid on your iPhone screen. In more, the quality of your screen protector does affect the function of the touch screen. We've met that an iPhone 7 plus user, he also met the right side of screen not working after screen protector is broken. So performing replacing the screen protector, see if the issue is fixed.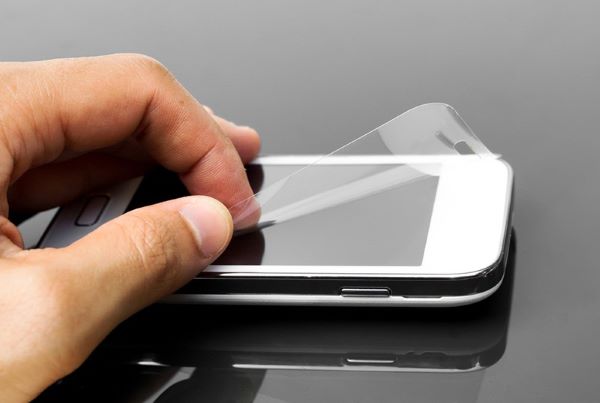 Method 2. Restart Your iPhone
Hard reboot your iPhone works on most time your iPhone screen is not working. If your iPhone screen failed on response, try this way as well.
Here's how to restart your iPhone:
For iPhone 6S and Earlier:
Simultaneously press the Sleep/Wake button and Home button until the Apple logo flashes on the screen.
For iPhone 7/ 7 Plus:
Press and Hold Sleep/Wake button & Volume Down button at the same time.
For iPhone X and the later iPhone X series models:
Step 1. Quickly press and release the Volume Up button.
Step 2. Press and hold the side button until the Apple logo appears and then release the button.
Quickly press and release the Volume Down button.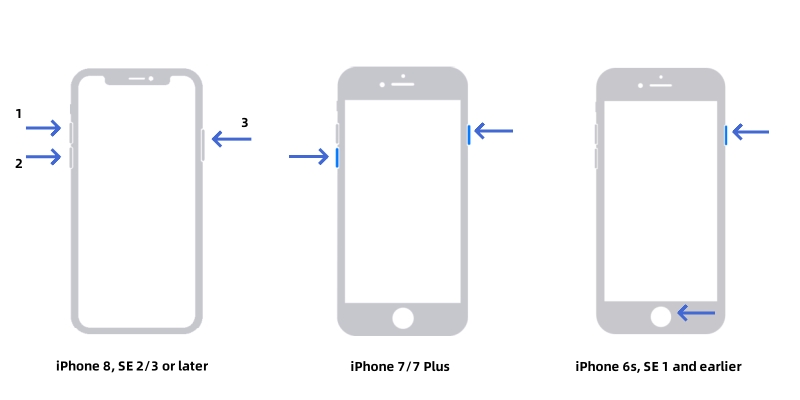 Method 3. Free up Storage
The iPhone's normal functions will be affected by the RAM storage taken up in your phone. We recommend you free up your iPhone storage.
Take the steps as follow:
Step 1. Go to Settings > General > scroll down to tap on iPhone Storage.
Step 2. Delete useless storage of each installed App takes.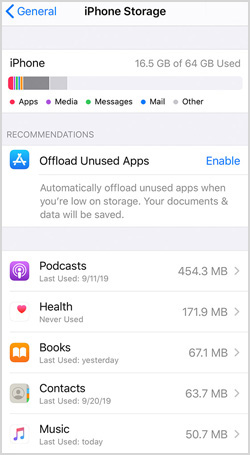 Method 4. Adjust 3D Touch Sensitivity
iPhone 3D Touch sensitivity also causes the iPhone right screen unresponsive problems. So, Let's check it and have a try:
Step 1. Navigate to Settings > General > Accessibility
Step 2. Toggle 3D Touch on and off or you can adjust the sensitivity to Light, Medium, or Firm.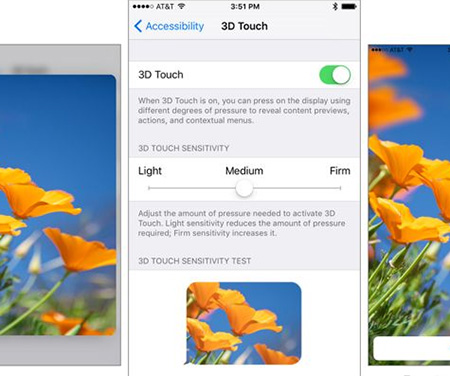 Method 5. Reset All Settings
In many cases, the touch screen will work as usual after restoring your iPhone to default settings. It won't remove any data from your iPhone but simply clear all the settings and preferences. Let's give it a try. Go to Settings > General > Reset > Reset all Settings.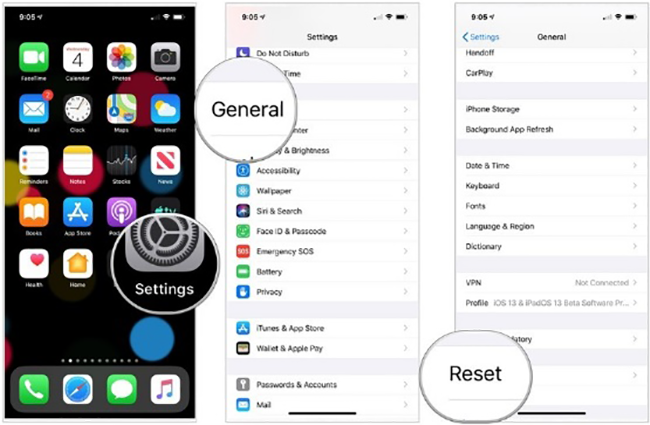 Method 6. Restore iPhone to Factory Settings [Data Loss]
If the touch screen is unresponsive, you can try resetting your device to factory settings. This has seemed to work for some folks, but you need to know that restoring your iPhone to factory settings shall delete all your data on your iPhone. Before that, make sure to back up the needed files.
Look below to see how to do:
Go to Settings > General > Reset > Select Erase All Content and Settings.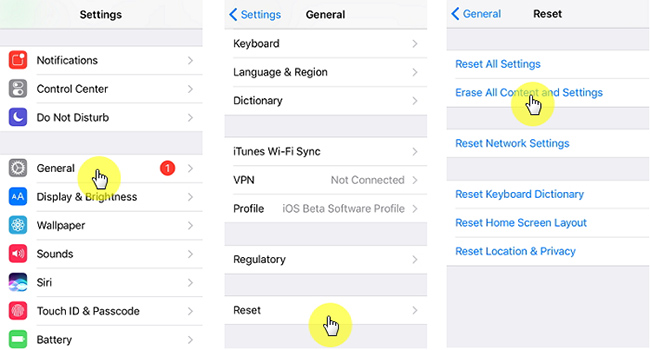 Method 7. Restore from iTunes Backup
If the issue is not solved even after the above methods, try Recovery Mode.
Step 1. Connect your iPhone to a computer, open iTunes, and force it to restart.
Step 2. Keep holding these buttons until you see the following connect to iTunes screen.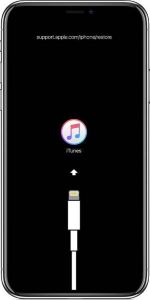 Step 3.
Choose
Update
if there is a message that pops up because it means a problem with your iPhone.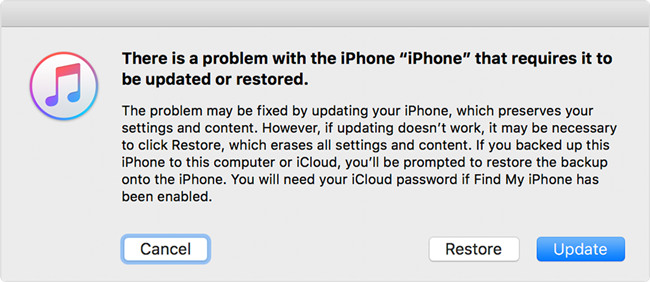 Step 4.
Now, use iTunes to restore your device.
Part 3 Final Words
Some simple troubleshooting in this article to fix the right side of your iPhone screen not working problem has been discussed in detail. By the way, follow up Joyoshare UltFix and your iPhone will work normally at a high success rate. In case you have some problems during the use of this product even after following all the steps mentioned in this post then you should get in touch with us in the comment box, we are glad for the help.