Jailbreaking devices such as the iPhone and iPad are legally resulting in a lot of news and interest for individuals and owners of Apple products. The question has arisen for some as to what exactly this means for them as consumers, and what they can now do with their mobile devices that could previously not be done. We jailbroke our iPad anyway to see how difficult it was and what advantages we could get from it despite Apple's threat to void our warranty.
Actually, having jailbroken your iPad lets you install third-party apps and tweaks that are not available from Apple's App Store. As well as expanding the capabilities of your device, it also increases system stability and may discourage you from getting future updates from Apple with security enhancements, important features, and bug fixes.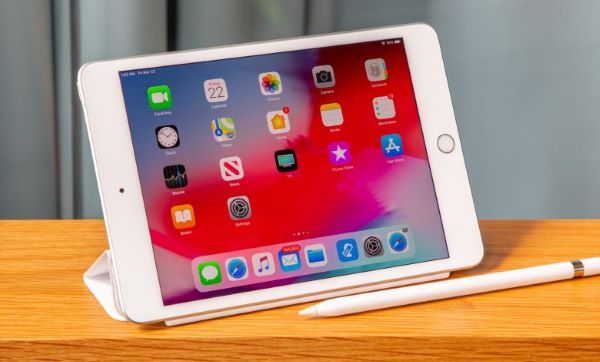 Although iOS jailbreaking offers many benefits, it is occasionally necessary to unjailbreak your iPad under a variety of environments. Upon discovering you have jailbroken your device; Apple will be entitled to void your warranty and deny any repair request under AppleCare or even non-AppleCare. So here is the problem — How do I restore my jailbroken iPad? This post will walk you through the steps required to restore a jailbroken iPad. Please read on and follow the instructions to resolve the issue.
Part 1. The Best Tool to Restore Jailbroken iPad [Zero-loss 100%]
By restoring an iPad with Joyoshare UltFix iOS System Recovery, you can keep the jailbreak without losing it. Using this program, a bunch of issues on iOS can be fixed without modifying the settings or deleting any data. Besides of iPad, and the application also supports iPhone, iPod, and Apple TV. Joyoshare UltFix is also capable of repairing other iOS problems, such as the white screen issue, the stuck Apple logo, recovery mode, and others. With the help of this software, the process of restoring jailbroken iPad will be fairly easy and pleasant.
As to the steps, it cannot be much easier;
Step 1

Install the Software and Connect iPad

Please download and install Joyoshare UltFix software first. Then take out the USB cable to connect the iPad to computer. Now, click "Start" tab to begin the task.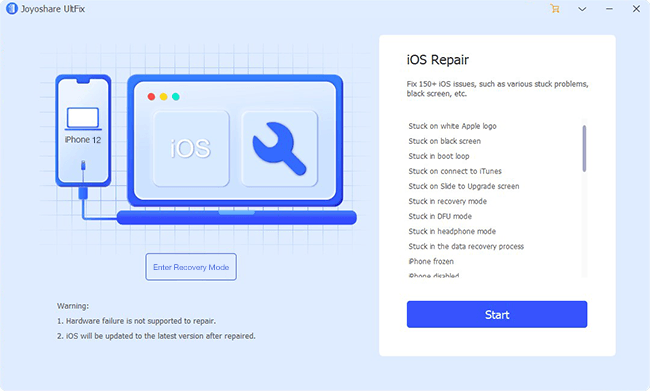 Step 2

Select Standard Mode

You will see two modes on the screen to choose from. Choose Standard Mode. It is enough to help you and should not worry about losing your data.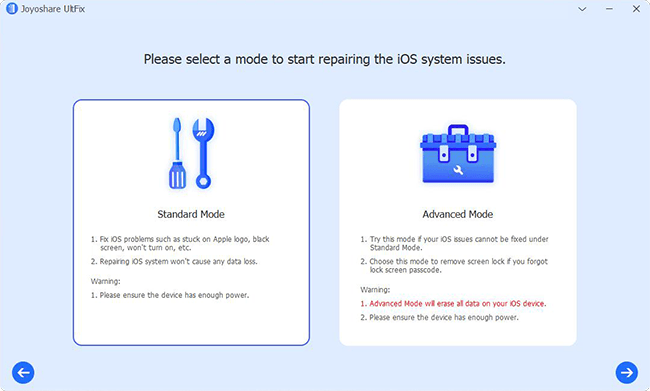 Step 3

Download the Correct Firmware

You will be led to download page after clicking Next. Right now, you need to choose the iOS version and device type to download the iOS firmware properly. So, make sure your Internet connection is good.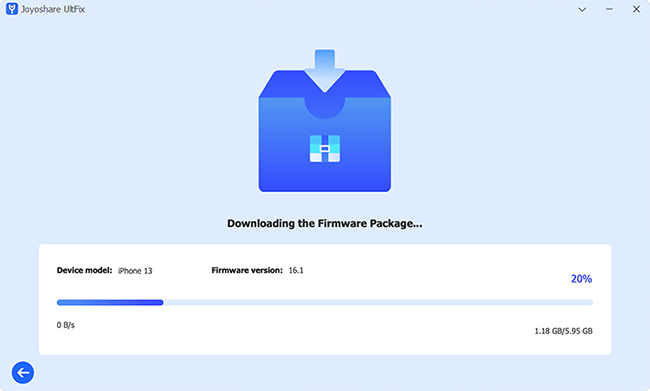 Step 4

Start to Restore Jailbroken iPad

Once the download is completed, the software will flash the firmware to the iPad and try to restore jailbroken iPad automatically. Once it is finished, you will see "Repair Completed" on the following screen.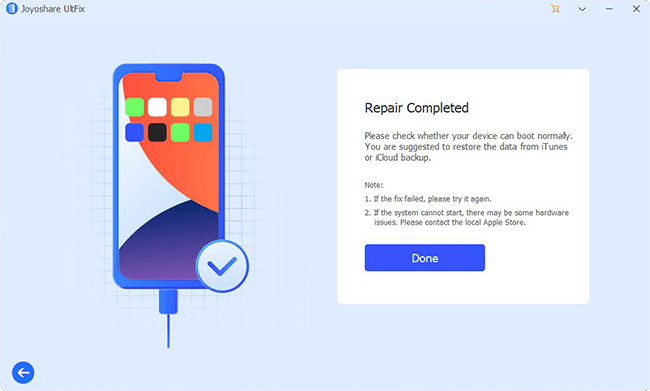 Part 2. Restore Jailbroken iPad from iTunes Backup
Using iTunes to restore your iPad is by far the simplest way to remove its jailbreak. Let's give it a try.
Step 1. Launch iTunes and plug your iPad into your computer using a USB cable.
Step 2. Select your device in the left sidebar of iTunes to go to your device's Summary page.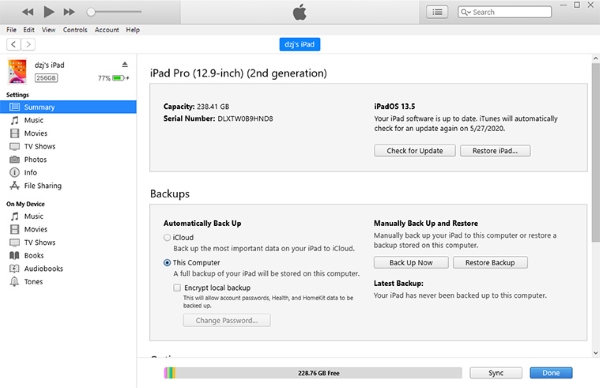 Step 3. Hit Restore and select Backup.
Step 4. Confirm that you need to repair the iPad to begin the restore process.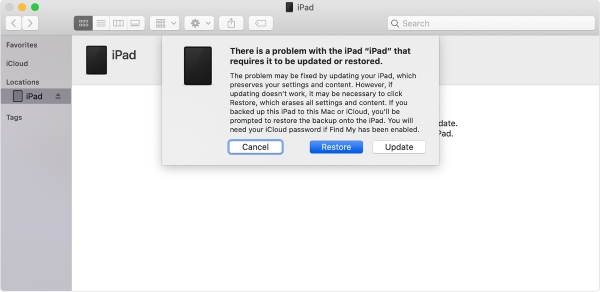 Now wait for the recovery process to complete in a short time. This is a safe way to remove the jailbreak. However, you need to back up this iPad to iTunes in advance because all of your data will be deleted after the process.
Part 3. Restore iPad Without Losing Jailbreak
Use SemiRestore
With SemiRestore, you can restore your jailbroken device to a clean state without losing your jailbreak. The option is particularly appealing if you've been having trouble with your jailbreak device and want to start over with a clean slate. With SemiRestore, the device appears to be restored to its original settings after wiping everything on it.
Step 1. Visit the developer's website to download this program. Once you have unzipped the archive, run the EXE file within.
Step 2. Plug your device into the computer and Semi-Restore will detect it.
Step 3. Press SemiRestore button and wait patiently. It will restore your iDevice firmware to stock status.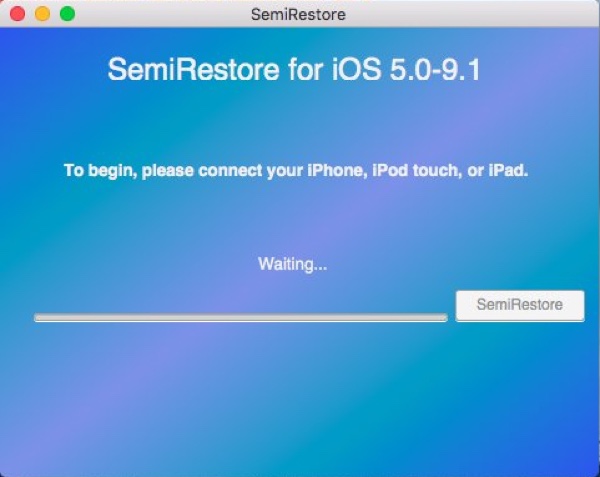 Use iLEX RAT
Another tool — iLEX RAT — does something similar. This tool has been around much longer than SemiRestore.
Step 1. Install and run iLEX RAT. iLex RAT requires a REPO in Cydia to function properly.
Step 2. At the bottom of your screen, select the "Manage" tab after selecting "Edit" in the toolbar.
Step 3. In this section, click the "Add" button, and then paste the following URL into the box; http://cydia.myrepospace.com/ilexinfo/.
Step 4. Once the app is set up, you must press the iLEX RESTORE and begin the repair manner in your iPad.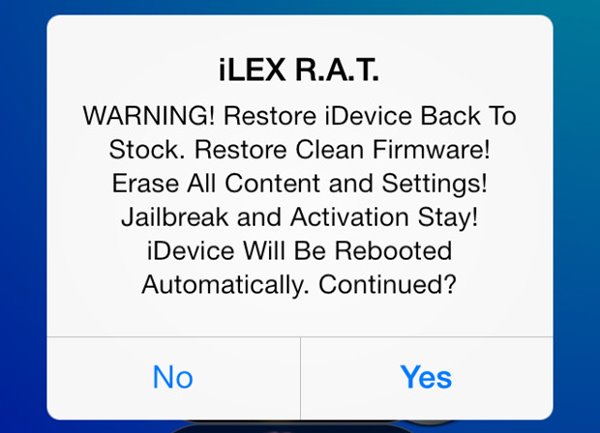 Part 4. Wrapping Up
That's it! These are the top solutions that you can try out if you want to restore jailbroken iPad Pro/Air 2/Air/4/3/2/mini 4/3/2. If one technique does not work, you can go with another but make sure to follow the procedure correctly. However, However, in case you do not have iTunes or iCloud backup, you could use Joyoshare UltFix iOS System Recovery to unjailbreak your iPad without dropping your data.