Are you an iTunes user? Have you received this notification of "error 1667 iTunes" when using the program? If yes, then you are landing in the right page.
iTunes error 1667 does appear when you do an update on your iPhone upgrading it to the latest version or when you sync your files in your iOS device using a computer. This error draws one back not only by consuming time but also stresses one up; hence it requires prompt fixing.
"error 1667" has very many causes, and here below are just some of the main ones:
• iTunes running out-of-date
• Poor USB connection
• Poor network connection
• Malware or virus corruption
• Incomplete installation of iTunes
For you to continue enjoying using this great iTunes software application, you, therefore, need to bang on this issue once and for all. This article vividly explains the seven tips to fix iPhone error 1667. Let's crush this.
1. Check USB cable
The first thing to do is to have a glance at your USB cable. Your USB cable might be the one causing you to receive the iTunes error 1667 notification. Cross-check for any faultiness in the USB cable. If there aren't any faults, you can change the ports to affirm it.
You also need to ensure that you are using a standard Apple USB cable.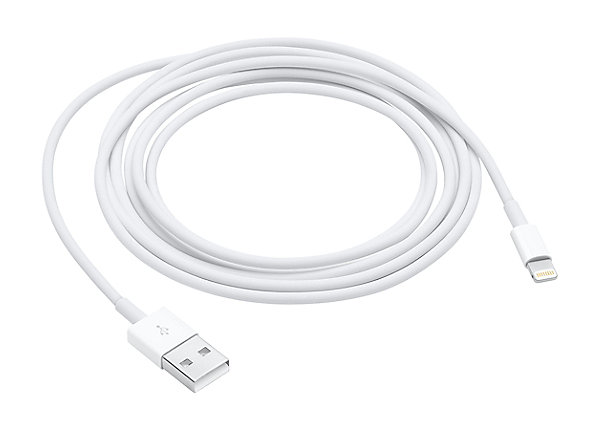 2. Update iTunes to the latest version
Out-of-date iTunes is tough to use. They are inconvenient in the long run. You need to make an effort and get the latest version of iTunes. Download and install a recent version on your Windows and Mac computers. Considerably, this reduces the iPhone error code 1667.
When updating or sync your iOS device, you also need to update iTunes, so they go hand in hand.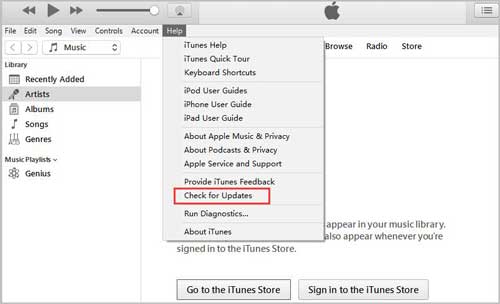 3. Reset network settings on iPhone
Instability in the network connection might be one of the reasons for this iPhone error code 1667. Various network settings may cause poor network connection. Here, it would be best if you took action by resetting all your internet connections, returning them to default settings.
You can reset your iPhone by doing these simple clicks. Navigate to "Settings" > "General" > "Reset" > "Reset Network setting".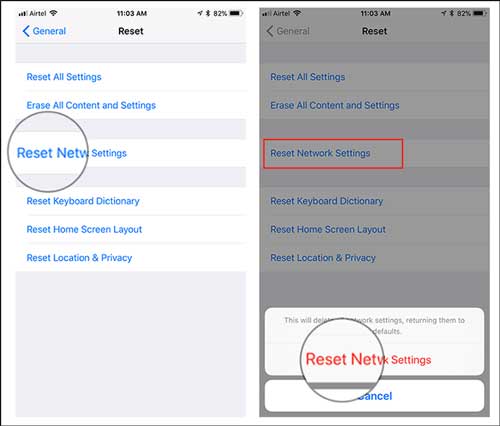 4. Turn off the firewall
There might be some shortcomings in the firewall. These shortcomings may later cause the iPhone update error 1667. Here you have to head over to the "Control Panel" > "System and security" > "Windows Firewall" > "Turn off Firewall" > "OK" (To save the changes).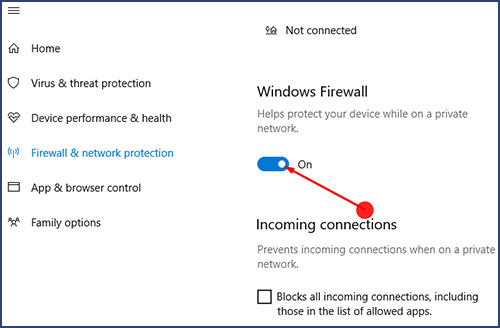 5. Free up storage space
How do you get to suspect that insufficient space might be the cause for the iPhone error code 1667? When you receive a notification 'error 1667 iTunes' when updating your iPhone to the latest iOS, that is due to insufficient space. Then and there, free up space by either deleting the unwanted files or backing up the important ones. After completing, you can resume updating your iOS with no more worries.
6. Force restart iPhone
Restating your iPhone does control a wide range of software hitches, and iTunes is one of them.
To force restart iPhone 8 and newer models: Hold and release the Volume + and Volume - buttons. Press the Side button until the Apple logo is shown.
To force reboot iPhone 7 and 7 Plus: Press down both Side and Volume - buttons in the meantime. Release them when the Apple logo pops up.
To force restart iPhone 6 and older models: Hold the Top/Side button and the Home button until the Apple logo appears.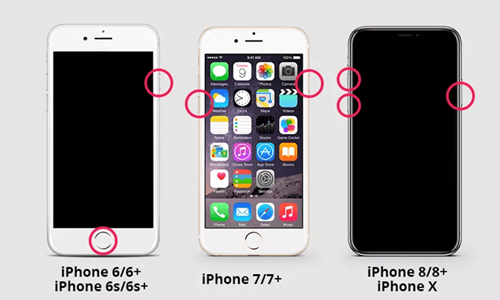 7. Joyshare iOS repair tool
When you have tried incorporating all the above solutions, but still there aren't any changes, keep in mind that there is always a solution to every problem. For this case, our final answer is the Joyoshare iOS repair tool. Joyoshare is a professional tool with the latest iOS recovery technology.
Some of the remarkable Joyoshare iOS repair tool features are:
It is compatible with all iOS devices.
It repairs 30+ possible iOS problems like iPhone error 4005.
It has a specially designed dual repair mode.
Has zero data loss when repairing the issues.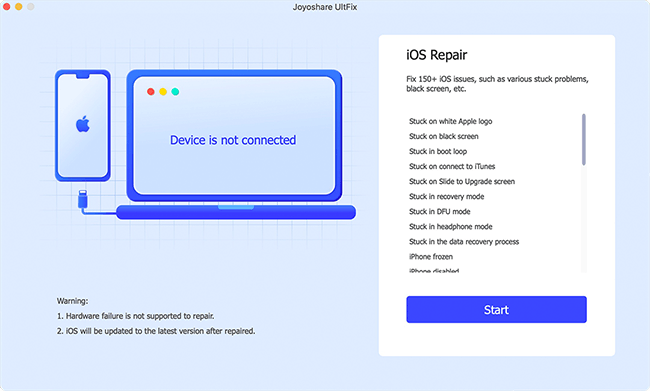 Here is the stepwise way of using Joyoshare UltFix
Step 1: Download and install Joyoshare on your computer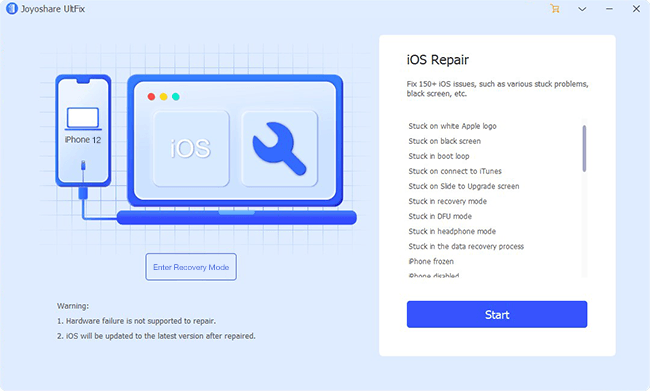 Download Joyoshare into your computer device and allow it to run. Plugin your iOS device into the computer via the USB cable then hit the "Start" button.
Step 2: Select a repair mode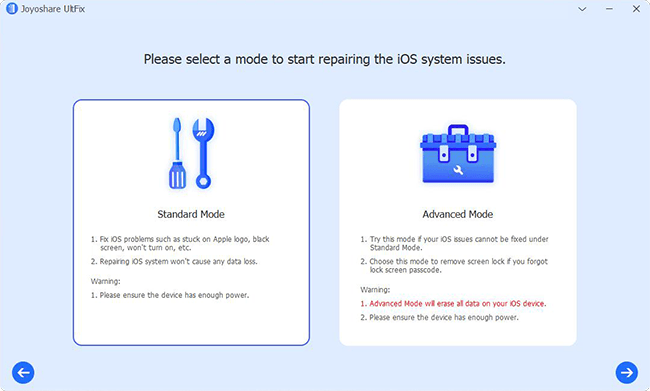 Here, there are two types of repair modes: the Standard mode and the Advanced Mode. The main difference between these two modes is that the former has no data loss while the latter erases all data. Since you need to reduce data loss when using this iTunes error 1667, select the standard mode, and hit the "Next" button.
Step 3: Download and verify the firmware package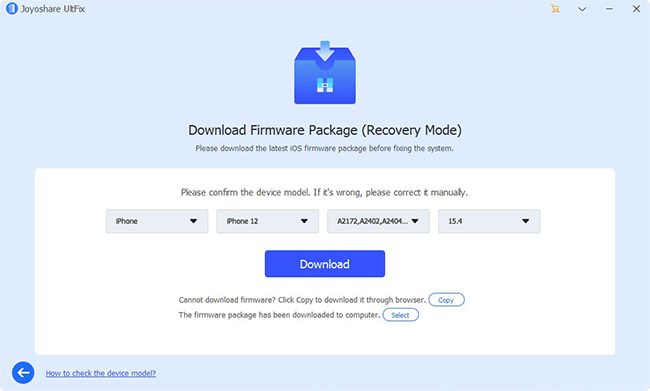 Here, all you need to do is to verify your firmware package then tap the "Download" icon. Then wait for the Joyoshare to finish downloading and installing the firmware.
Step 4: Begin repairing the iOS system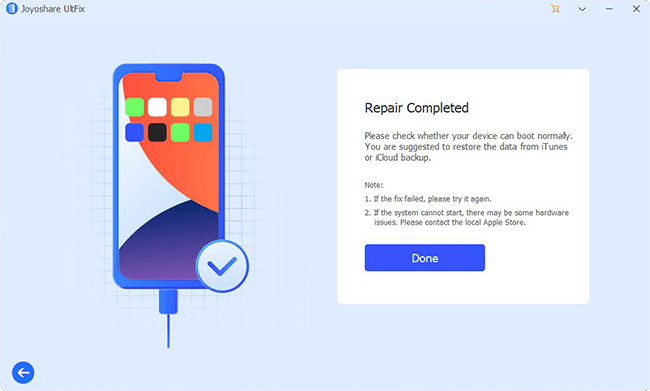 In mind that Joyoshare Ultfix does correct 30+ iPhone issues, iPhone code error 1667 is not an exception. Here, just the "Repair" icon to effect the iTunes error 1667 fixing process.
Bottom Line
Having a look at the above seven tips to fix iPhone error 1667, then there will be nothing that will hinder you in accessing your iTunes library. When all the above six solutions don't work things out, you should rely on the Joyshare iOS repair tool. Joyshare Ultfix iOS recovery tool provides you with a one-click option that allows you to repair your iTunes error 1667.