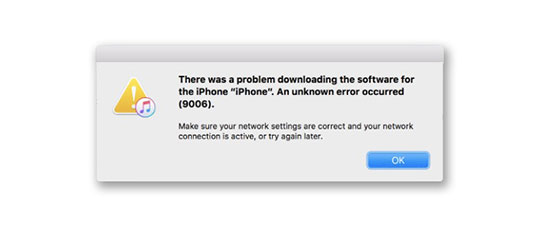 iTunes provides Apple users with a lot of great functionality, like updating iPhone software, restoring iPhone, backing up data, transferring and syncing files, etc. However, it doesn't work well all the time. Sometimes, users will be confronted with various iTunes errors, for one, iTunes error 9006 could occur when updating iPhone software with iTunes. Frankly, this iTunes error is not a knotty problem. Many ways can contribute to fixing it. In this article, 6 most effective solutions are expounded.
Possible Reasons for iTunes Error 9006:
There are many factors that can account for iTunes error code 9006, but the following lists the most typical ones.
1. There are some problems with iPhone system;
2. Poor network connection leads iTunes not to communicate to the Apple server;
3. iTunes on your computer is not updated to the latest version;
4. It fails to download IPSW file when updating iPhone software.
Part 1. iOS System Recovery Tool - Joyoshare UltFix
There are times when iTunes error 9006 results from iPhone system failures. In such a case, the easiest and most effectual way to troubleshoot this issue is adopting Joyoshare UltFix iOS System Recovery. This is the professional software that pays full attention to repairing all kinds of system problems on almost all iOS devices/Apple TVs in a breeze.
Another performance benefit is that it is in a position to get most of iOS issues including various iTunes errors like iTunes error 14/54/50 fixed without the risk of data damage. Also, it is very simple to operate. Anyone can handle it without any technical skill.
Key Features of Joyoshare UltFix iOS System Recovery
Fix multiple iTunes errors without data loss
Support clearly all iOS devices and even iOS 13
Simply troubleshoot a wide variety of iOS issues
Come with 2 repair modes to give more possibilities
Freely make an iDevice into/out of recovery mode with one click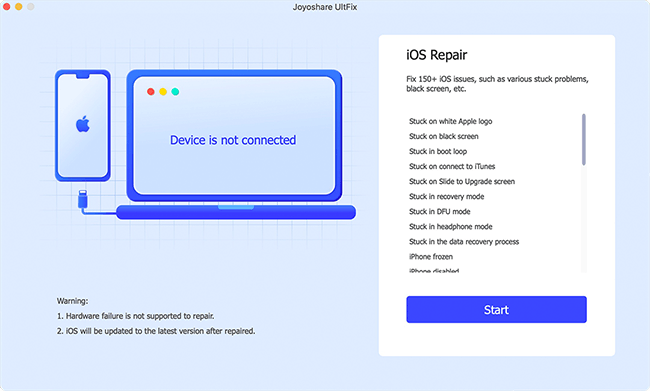 Let's take Joyoshare UltFix iOS System Recovery for Windows as an example to illustrate operation steps.
Step 1: Please visit Joyoshare download website to download and install Joyoshare UltFix on your computer. After that, you need to open it and apply a right USB cable to connect your iPhone with the computer;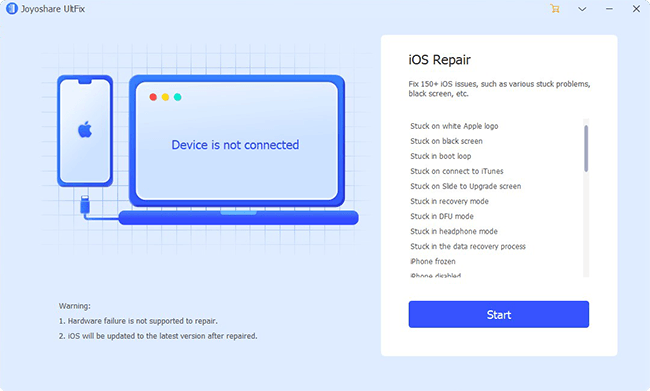 Step 2: For fixing iTunes error 9006 without losing data, you have to choose standard mode as the repairing mode. Once selected, tap on "Next" to go to the next step;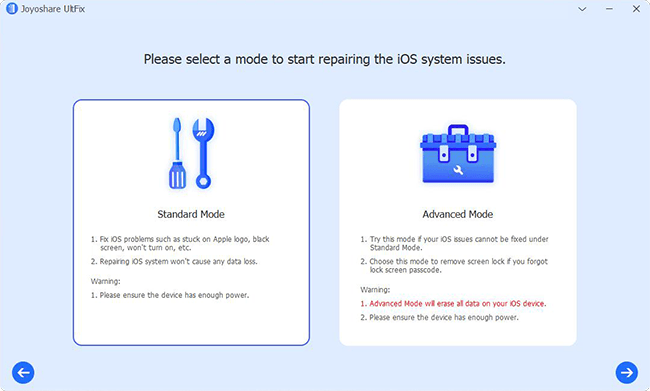 Step 3: According to the steps stated on this window, set your iPhone into recovery mode. Suppose it fails, click the link at the bottom of the window to get iPhone into DFU mode;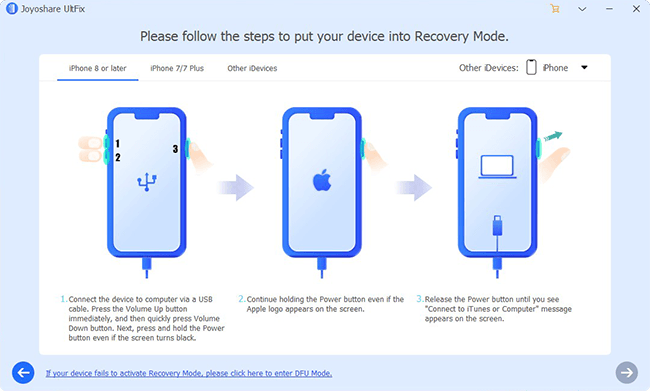 Step 4: When iPhone enters recovery mode or DFU mode, your iPhone info will be recognized and shown on the screen. What you need to do is making sure everything is correct. Next, download and verify a new firmware package by touching "Download";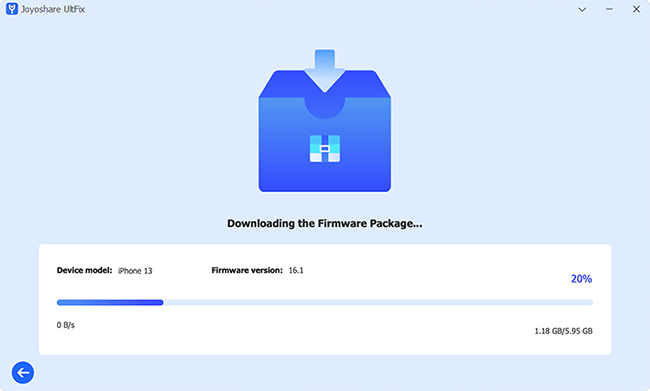 Step 5: In the last step, please hit on "Repair" to have the firmware package unzipped. Afterward, Joyoshare UltFix is going to fix your iTunes error code 9006 with no data loss.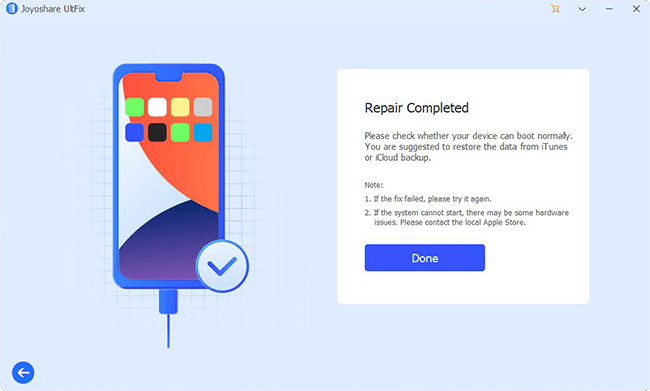 Part 2. Check Network Connection
To prevent iTunes error 9006 from occurring when updating and restoring iPhone with iTunes, you first have to make sure the network settings are correct and the network connection is active. It is because a bad network connection will hinder iTunes from communicating with Apple's server. You can try another Wi-Fi network to test if this error remains in different networks. If so, have a shot at the following approaches.
Part 3. Restart Computer or iPhone
Suppose the above way cuts no ice, that means it is not the network problem that results of iTunes error 9006. Chances are that some bugs existing on your iPhone or computer lead to this trouble. Confronted with this case, the most effortless solution recommeded to you is rebooting the iPhone or computer. Everyone should know how to do. Thus, here doesn't give unnecessary details.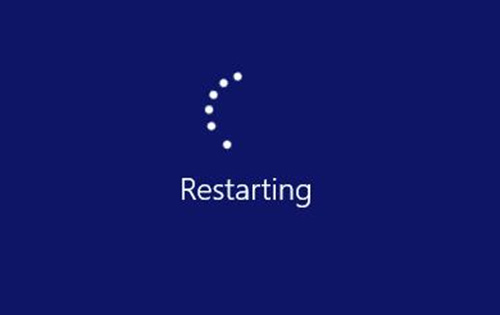 Part 4. Update iTunes to the Latest Version
iTunes error 9006 lingers even if you have restarted both iPhone and computer? Never mind. Please check if iTunes on your computer is the recent version. There is the possibility that an outdated iTunes gives rise to the iTunes error code. If this is actually the case after checking, easily updating iTunes can get you out of this trouble. A quick guide will teach you how to do.
To Update iTunes on Windows: Open iTunes on Windows - go to "Help" in the menu bar - choose "Check for Updates".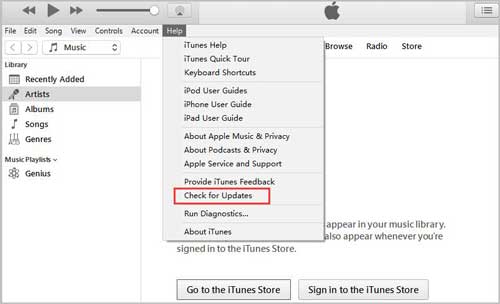 To Update iTunes on Mac: Launch iTunes on Mac - tap on "iTunes" on the top of the screen - touch "Check for Updates".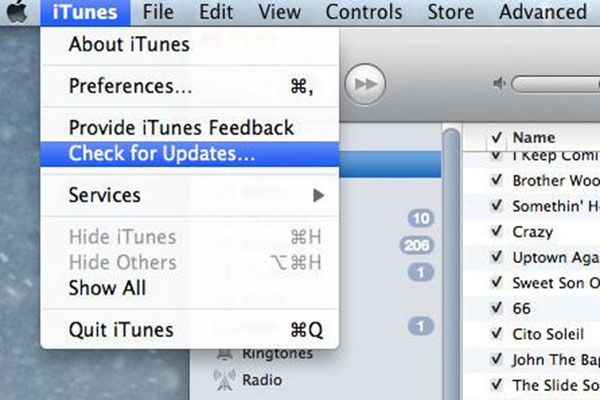 Part 5. Disable Firewall or Uninstall Anti-Virus Software
It is likely that firewall or other anti-virus software interferes with the connection between iPhone and iTunes while trying running iTunes to restore or update iPhone, thereby causing your device not to be recognized and even an unknown iTunes error 9006. On this condition, the quickest solution is temporarily uninstalling anti-virus software or disabling firewall on your computer.
Disable firewall on Windows: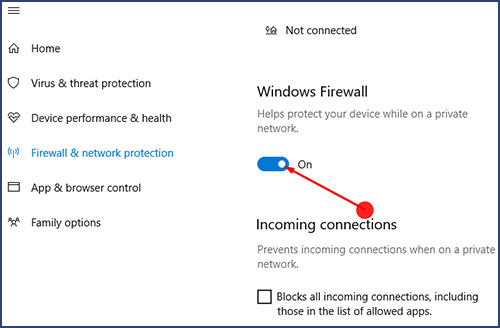 Step 1: Click Windows icon and then choose "Settings" option;
Step 2: After that, go to "System and Secutiry" and then to "Firewall & network protection";
Step 3: Find Windows Firewall and just click to turn it off.
Disable firewall on Mac: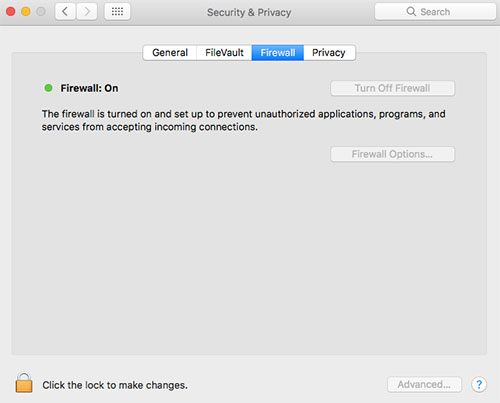 Step 1: From Apple menu, please get into "System Preferences" and followed by "Security & Privacy";
Step 2: Next, tap on "Firewall" tab. It reads:"Firewall: On";
Step 3: To turn it off, you ought to click a lock icon in the bottom left corner and then log in to as the administrator.
Part 6. Download IPSW File to Fix iTunes Error 9006
Sometimes, you come across iTunes error code 9006 while using iTunes to update or restore iPhone because the system fails to download IPSW file. In such a case, you are suggested to manually download IPSW file to correct the error. Steps are below.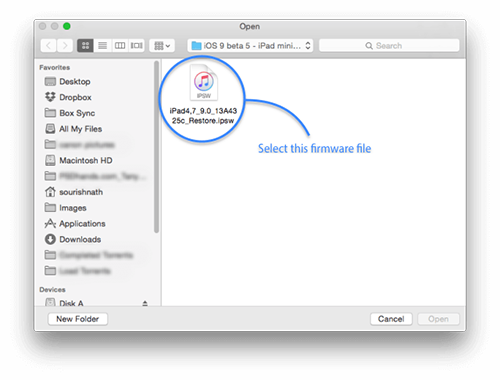 Step 1: First of all, visit https://ipsw.me/ to download a compatible IPSW file;
Step 2: Next, open iTunes and connect your iPhone with the computer. After clicking your iPhone icon, you should choose "Summary";
Step 3: There are "Update" and "Restore iPhone..." buttons on the right panel. Based on your real needs, you need to press on either of buttons and Shift key (for Mac: Alt + command)at the same time;
Step 4: After that, a file will be opened and you need to choose your downloaded IPSW file from this file. Like this, iTunes will update or restore your iPhone without any error.