Q: "My Messages app says I have 57 unread messages when looking at the app icon. However I have deleted / unread all the messages so it should say 0, but they are still there. How do I get rid of this." - Samcrooks33 from Apple Community.
The feeling of this user must be so annoying since the notification never goes away even though all messages have been checked. If my iPhone shows unread message but there are none, I would be thinking why it turns out like that or what if I lost some important message. Before letting this situation scratches our heads, 12 tips will be offered in this article to fix this problem. I am sure you will find a proper one to deal with these ghost messages on iPhone.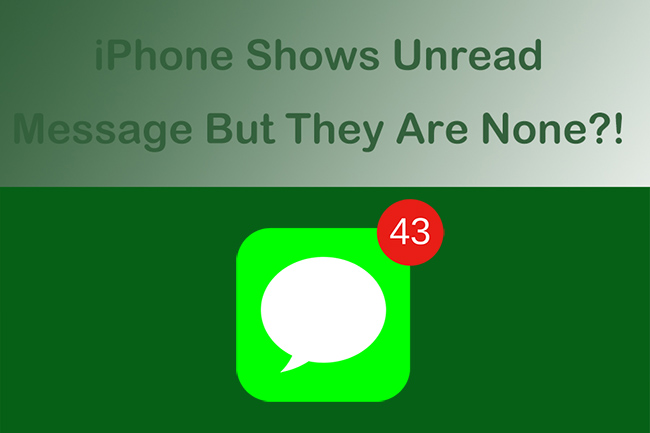 Why Does iPhone Show Unread Message But There Are None?
Let's see what reasons would cause the ghost message. We first should exclude the possibility that you have real unread messages, including group texts and voicemail messages. And make sure your network is stable at the same time. If there are none after a close scrutiny, it might be related to bugs or glitches in the iOS system. However, as long as iPhone shows unread text messages but there are none, the corresponding countermeasures below would settle the problem.
Solution 1. Use iOS System Recovery [Zero Data Loss]
Joyoshare UltFix iOS System Recovery is the most suitable solution to fix ghost messages on iPhone. As a powerful and professional system recovery tool, it supports repairing 150 plus iOS system issues without losing data, including being stuck on text message screen, iPhone keeps restarting, black screen and so on, much less to say that iPhone shows messages but there are none. More than that, it offers free option to enter or exit recovery mode, which brings great convenience to people in need. With the help of this multifunctional repair tool, you don't have to worry about iOS system problems at all.
Key Features of Joyoshare iOS System Recovery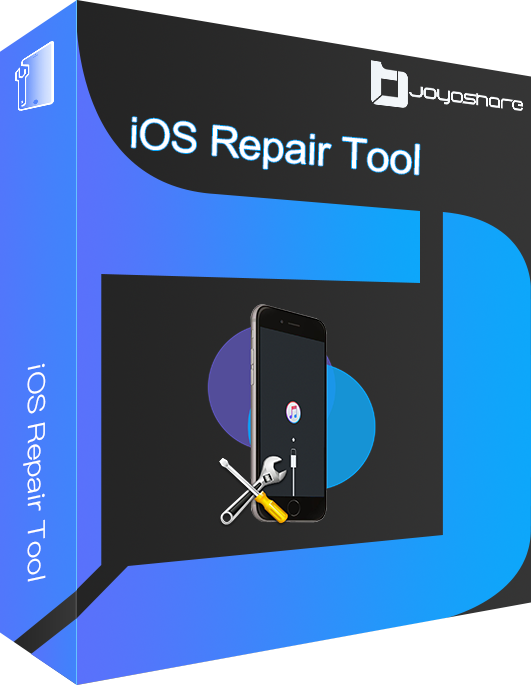 Fix the ghost message quickly without technical knowledge
Dual mode to fix iOS system problems completely
Upgrade and downgrade iOS for total security
Work well with the latest iOS16 and iPhone 14 series
Step 1

Connect iPhone to Computer

Make sure you have installed Joyoshare UltFix iOS System Recovery from the official website and iTunes on your computer. Then using a USB cable to connect your iPhone with the computer. Open it up, you will see "iOS System Repair" in the upper part of the main interface, click on "Start".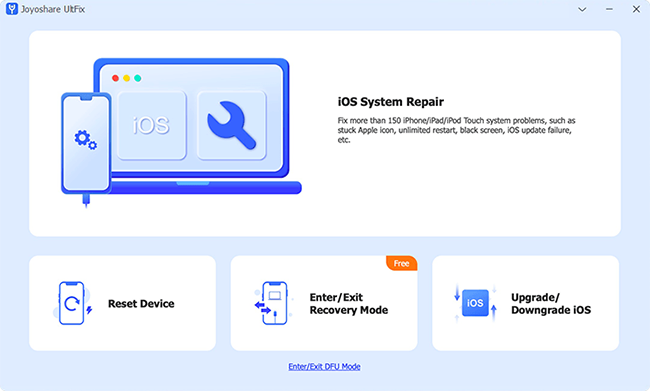 Step 2

Select Standard Repair Mode

You'll see dual modes offered here, standard repair could fix almost all common iOS system problem without losing data, while deep repair would erase all your data to fix more complicated issues. Here you are suggested to select standard repair and click on Next.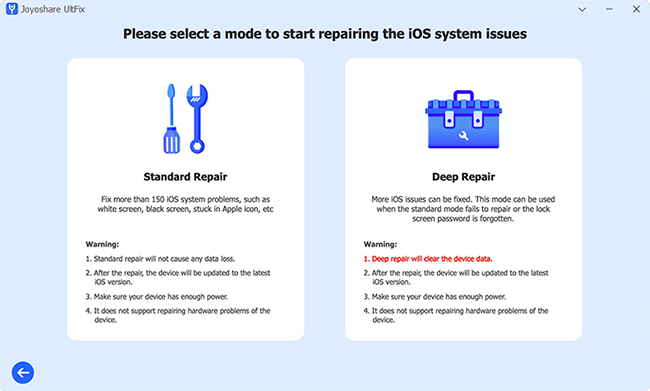 Step 3

Download Compatible Firmware Package

After checking the info offered by Joyoshare UltFix, you can start to download the corresponding firmware package and wait patiently until the whole process is completed.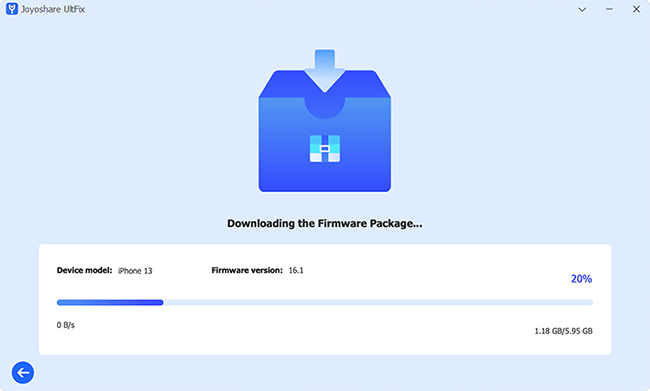 Step 4

Repair Ghost Messages

In this step, Joyoshare UltFix would repair the system automatically for you. Wait until the interface shows that the system repair is completed. After that, you will find the false message notification vanishes and you can continue to use your iPhone without those ghost messages.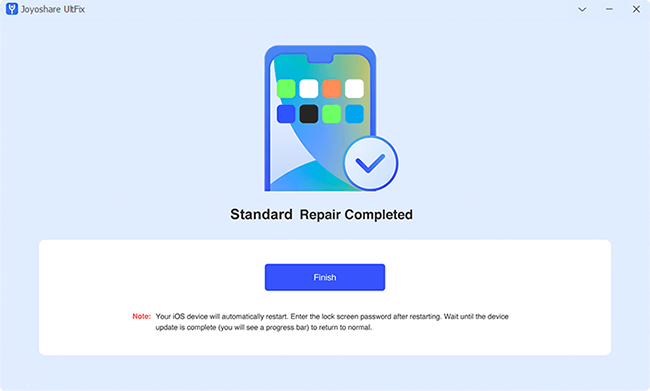 Solution 2. Force Close Messages App
If your iPhone gets stuck on multitasking issues, apps are more likely to behave abnormally. You can also force close the Messages app to see if the notification disappears.
iPhone X and later: You need to swipe up from the bottom of the screen in your Home screen first, then pause in the middle of the screen. Swipe right or left to find the Messages app and close it.
iPhone SE, iPhone 8 and earlier: Double-click the Home button to show your most recently used apps. Swipe right or left to find the Messages app and close it.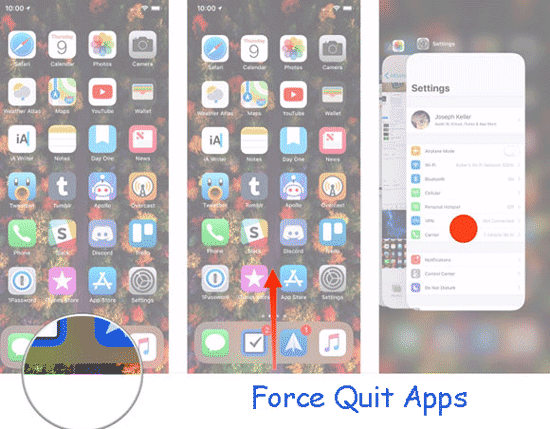 Solution 3. Restart iPhone
Restarting your iPhone might also be helpful in fixing ghost message issues. You could make it by using Power button. Or you can open the Settings app, tap General, and then choose Shut Down.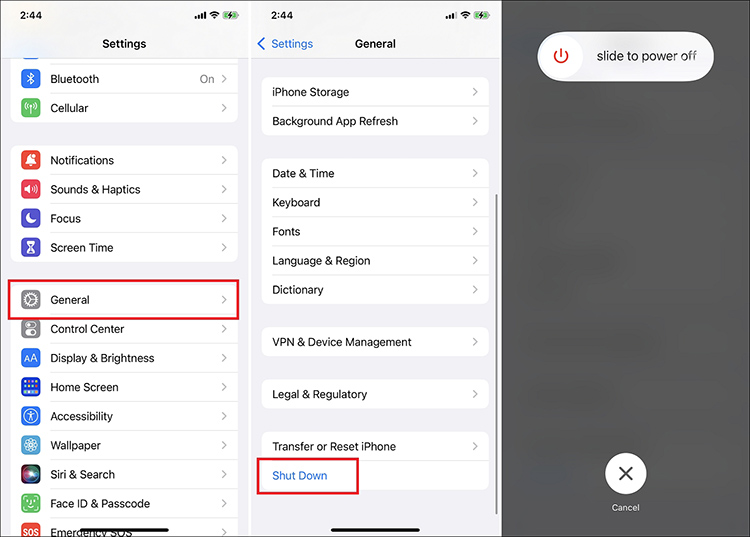 Solution 4. Force Restart Your iPhone
If restarting the iPhone still couldn't make the notifications disappear, try to force restart your iPhone to fix it.
For iPhone 8 or iPhone SE (2nd generation) and later: Press and hold the Volume Up button, then release it quickly. Next press and hold the Volume Down button like the same, then release it quickly. After that, press the Side button until the screen shows Apple logo.
For iPhone 7: Press and hold the Volume Down button and the Sleep/Wake button at the same time. After the screen shows the Apple logo, you are free to release both buttons then.
For iPhone 6s or iPhone SE (1st generation): Press and hold the Sleep/Wake button and the Home button at the same time. Release both buttons until the Apple logo appears.
Solution 5. Update to the Latest iOS
iOS has the tremendous advantage of being very simple and compatible with each subsequent upgrade. Updating your iOS to the latest version may enhance user experience and reduce small glitches like the ghost message. It's easy to complete the updating process. First, open the Settings app, then tap on General and choose Software Update. Then you'll need to wait for some time to download and install.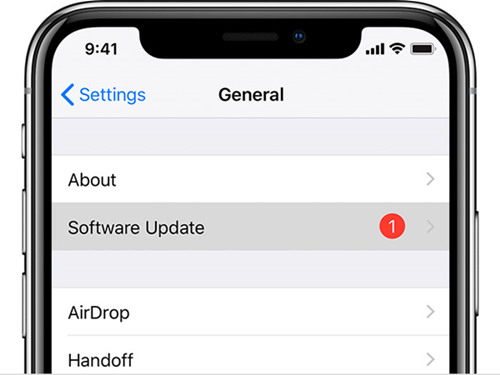 Solution 6. Reset All Settings
Reset all settings would put your iPhone into default state, which may be helpful in stopping showing unread messages all the time. There are three simple steps to reset all settings.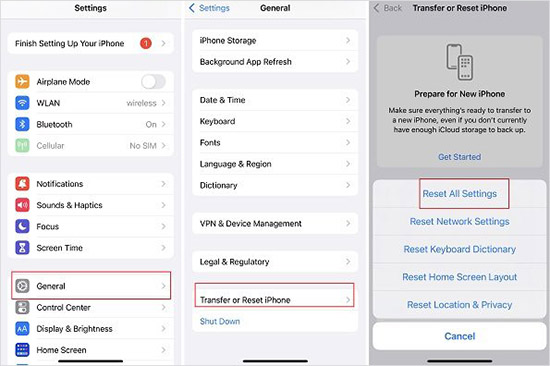 Step 1: Open Settings on iPhone.
Step 2: Tap General first, then choose Transfer or Reset iPhone, followed by Reset All Settings.
Step 3: Enter the password and start to reset.
Solution 7. Turn off Messages Notifications
There is still an accessible way when my iPhone says I have unread messages but I don't. That's turning off the message notifications directly from Settings. Wait for several seconds, you could turn it back on to check the message icon whether have notifications or not.
Solution 8. Delete a Few Messages
This way has been tested valid for some users, but it doesn't work well every time. Anyway, it worth trying since it's easy to operate. You just need to open the conversation of the contact which shows unread messages and delete a few messages. Then, force close the Messages app and see how it turns out. Hopefully the notification would disappear.
Solution 9. Delete All the Messages
TAnother method you may try is to delete all the messages if deleting some of them couldn't fix the problem. But this way may wipe out important messages as well, you can back up the messages you want to preserve in advance before trying this way. This method has turned out helpful for many people.
Solution 10. Disable the iMessage App
What's noteworthy is that iMessage's error could also lead to the ghost message. To rule out this possibility, you could reactive your iMessage from Settings. Here's how to do it:
Step 1: Open Settings on iPhone.
Step 2: Click Messages, then locate iMessage and turn it off.
Step 3: Wait several seconds and turn it back.
Solution 11. Resort to Siri for Help
Siri could be a good helper in dealing with the ghost message. Simply give an audio command to let Siri read the unread messages on iPhone. She may not find any of it since it doesn't exist at all, but hopefully the notification would disappear in this way.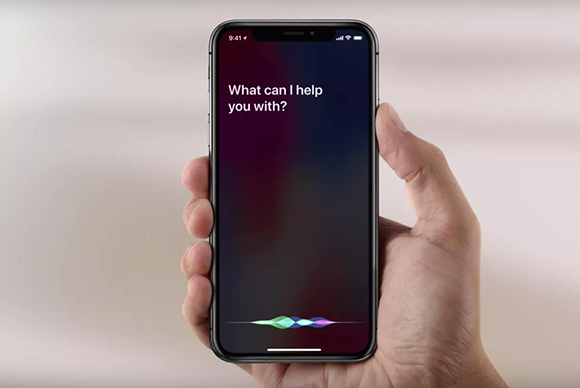 Solution 12. Sent a Message for Test
This way is so simple that all you need to do is send yourself a message. It sounds like a small trick, but it actually works for some users, hope you could get the same result.
Final Words
That iPhone shows unread message but there are none could be so frustrating for people who worries about missing important information. We have offered 12 ways above. You can opt for one or another by your own interest. But if you are looking for one-stop solution to the ghost message. Joyoshare UltFix iOS System Recovery would suit you perfectly. Being proficient in iOS system repair, it could get you out of system trouble effortlessly. Check it and have a try now.