It can be said without exaggeration that Reminders is one of the most practical apps on iPhone. The advantage of setting a reminder lies that it can remind you to perform a task at a specified time. During the hectic workday, Reminders can be of great help.
However, no intelligent program can resist the fate of dysfunction. When the iPhone Reminders not working, it may lead to mistakes and confusion. If your iPhone Reminders is not cooperating with you, you may get it to its normal way using 10 methods expounded in the article. Let's fix that before things get out of hand.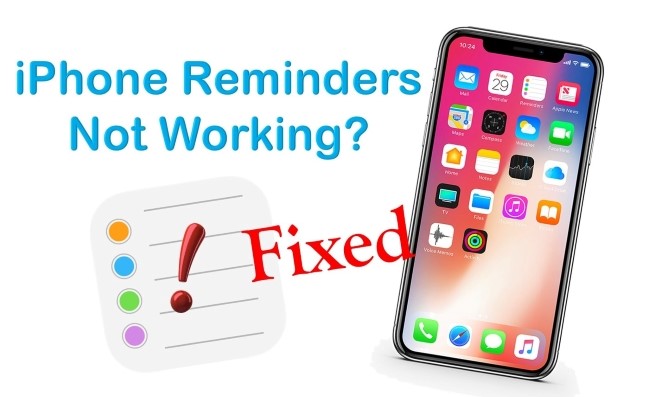 Part 1. Why Are My Reminders on iPhone Not Working?
To put it bluntly, the reasons for the problem of Reminders not working on iPhone are no more than hardware issues and software glitches. It most often occurs when the alerts are muted, the correct notification settings for Reminders are incorrect and unexplained iCloud glitches are involved. Occasionally, the problem may stem from the Reminders app or your iPhone's System Files being corrupted. If you do not know the exact cause, you can try the following methods one by one.
Part 2. Use Advanced iOS Repair Tool – Joyoshare UltFix
As long as you ensure the trouble not to be caused by hardware-related failures, you can apply an iOS repair tool like Joyoshare UltFix to support you. It is created to repair all kinds of system issues on any iOS device and Apple TVs. Talking of this technical software, what impresses users most is that the program is coming out with three modes, that is as follows, recovery mode, Standard Mode, and Advanced Mode.
Or, to be more specific, it allows your iPhone to enter/exit recovery mode with one click for free. Standard Mode is used for repairing some ordinary iOS issues with no data loss, such as Reminders now working, Facebook notifications not working, iMessage not working on iPhone, and such. For Advanced Mode, its feature is to fix serious iOS problems like fixing a disabled iPhone. Just these functions can be more than enough to work for you well, let alone other abilities of it.
Key Features of Joyoshare UltFix: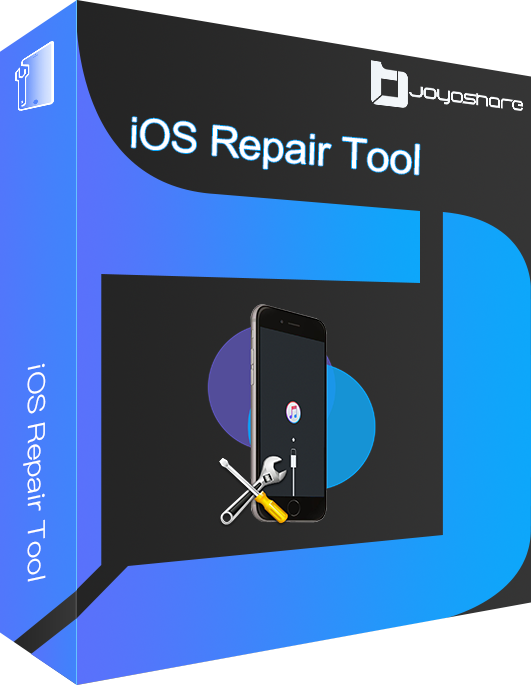 Be able to repair all kinds of iOS problems
Fix iPhone 13/12/11 Reminders not working with no data loss
Get any supported devices into/out of recovery mode for free
Support almost all iOS devices even including Apple TVs and iOS 15
The following instructions will walk you through how to fix iPhone Reminders not working with Joyoshare UltFix. Let's do it:
Step 1

Download the Program and Connect iPhone

Get Joyoshare UltFix installed on your computer. Then run it and connect your iPhone. Before formally starting the process with the "Start" button, please make sure your device is detected by the software;

Step 2

Choose Repair Mode and Download Firmware Package

Next, you need to choose one repair mode. By your case, you just select Standard Mode to fix your iPhone issue. Once done, go on by tapping "Next";

Step 3

Enter Recovery/DFU Mode

Now, you will be required to set your iPhone into recovery mode or DFU mode following the shown steps on the screen. You can change the mode by clicking the link located at the bottom;

Step 4

Download Firmware Package

Choose the model of your iPhone and confirm the info of your iPhone recognized by the program. Afterward, simply touch the "Download" button to download and verify a recent firmware package for your device;

Step 5

Start to Fix iPhone Reminders Not Working

Wait till the verification is finished. Later, you can hit "Repair" to let Joyoshare UltFix unzip the firmware package. After unzipping, it will automatically fix the iPhone Reminders issue without any data loss.
Part 3. Other Common Ways to Fix Reminders on iPhone Not Working
Way 1. Check Reminder App Settings
There is no simpler way to fix iPhone Reminders not working than to check the Reminders setting to see if you set its alert to none. Sometimes, you do not set up the alert tone for Reminders will make you under the delusion that it gets malfunctioned. Thus, before performing further actions, please check the Reminders setting first. Here's how it can be done.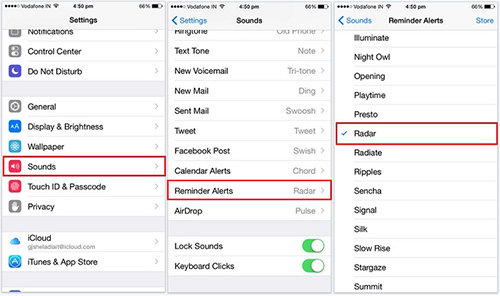 Step 1. First of all, please head to "Settings" followed by "Sounds";
Step 2. Secondly, scroll down to "Reminder Alerts" and click to get into its settings;
Step 3. If the alert tone of Reminder shows "None", you need to select one from a list of tones as a Reminder alert. In case the problem lingers after this action, please keep on trying the following.
Way 2. Check Notification Settings for Reminders
There is a possibility that you have mistakenly turned off the notifications settings for the Reminders app and, as a result, the Reminder app doesn't work for you. Therefore, it's vital to make sure that notifications are enabled here:
Step 1. Open the Settings app on your iPhone and tap the notifications menu.
Step 2. Scroll down to tap Reminders. Here make sure to enable the "Allow Notifications" and check everything under "Alerts".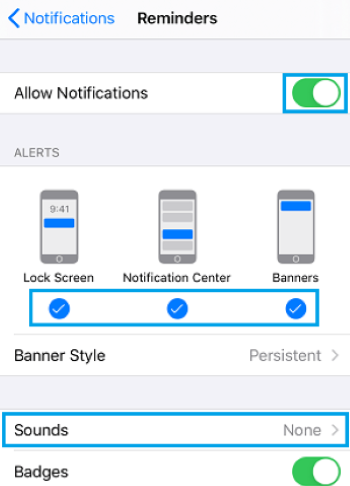 Way 3. Restart Your iPhone
Having enabled notifications and verified that the Reminders app still does not work, you should restart your iPhone to resolve any temporary glitches. Occasionally, iPhone develops glitches as a result of regular use without being turned off.
Step 1. To shut down your iPhone, go to Settings → General → Shut Down.
Step 2. Wait a moment and turn your phone back on.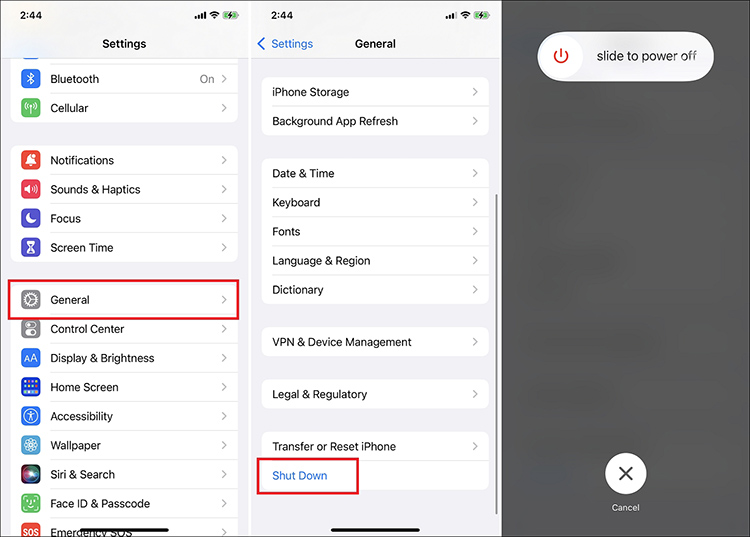 Way 4. Turn Reminders ON & OFF from iCloud
Another equally easy yet efficient solution to Reminders not working on iPhone problem is toggling off Reminders from iCloud and getting it on again after restarting. Quite a few users said that such a simple manner could perfectly repair some failures that give rise to the Reminder application exceptions. To do it, please follow the quick guide listed below.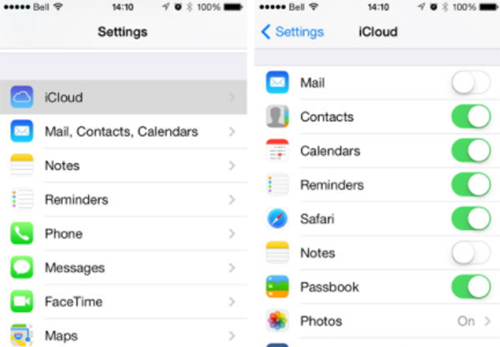 Step 1. To begin with, get into "Settings" and then choose the "iCloud" option;
Step 2. There will show many items under this option. The thing needed to do is to locate "Reminders";
Step 3. Next, click to turn off "Reminders". Before re-enabling it, please do a restart on your iPhone.
Way 5. Delete Reminders from Widgets Notification
Those who have experienced iPhone Reminders not working indicate that removing Reminders from widgets notification is a resultful solution. Suppose the above approaches are not enough to relieve the issue, there is no harm in attempting this method according to the instructions below.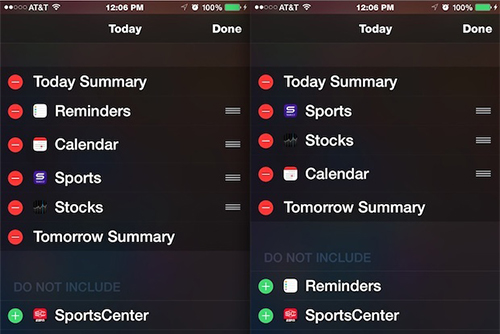 Step 1. The first thing to do is scroll down from the top of your iPhone screen. Then you will see the "Edit" icon at the bottom of the screen;
Step 2. Click on "Edit" and a list of apps would present in your sight;
Step 3. Find "Reminders" and touch the red icon "–" to remove it. After doing this, tap "Done" to get back to the home screen and check if Reminders can work properly.
Way 6. Enable Location Access to Reminders
Reminders give you the option to create location-based tasks as well. By denying location access to Reminders, your current location will not be detected so you will be provided with tasks based on it. To fix it:
Step 1. Open Settings from the iPhone Home screen.
Step 2. Tap on Privacy and choose Location Services.
Step 3. Scroll down to click on the Reminders.
Step 4. Select the While Using the App option.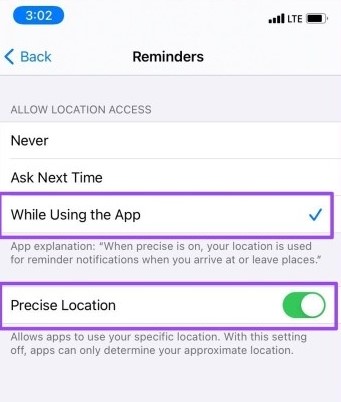 Way 7. Reset All Settings
For general app breakdown occurring on your iPhone, simply resetting all settings can have it work. As it is apparent, this solution lends itself to iPhone Reminders not working on occasion as well. Doing it will not erase any iPhone data and files, which just restores all your iPhone settings to the default settings. So, you can set your mind at rest to try it.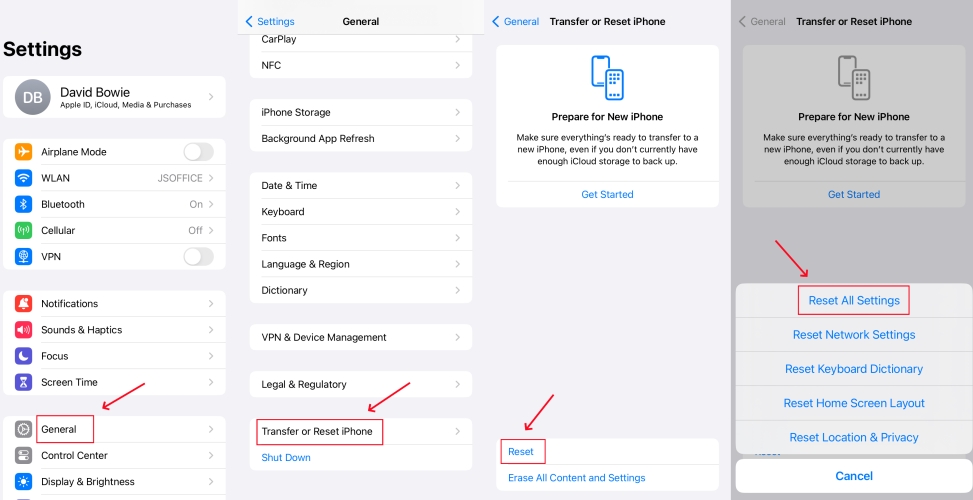 Step 1. Get started by opening the Settings app on your iPhone;
Step 2. Next, you need to choose the "General" option under the "Settings" window;
Step 3. Afterwards, locate "Reset" and then "Reset All Settings". Lastly, enter a passcode to confirm this action. When the whole process comes to end, please set up iPhone settings anew and remember to check if Reminders return to normal.
Way 8. Uninstall and Reinstall Reminders Back
If still your Reminders app trouble is not fixed, the problem might be due Reminders app being corrupted. This can be fixed by deleting Reminders App and Reinstalling it back on your device. For this:
Step 1. Tap and hold on to the Reminders app icon.
Step 2. Next, tap on Delete App → tap Delete to confirm.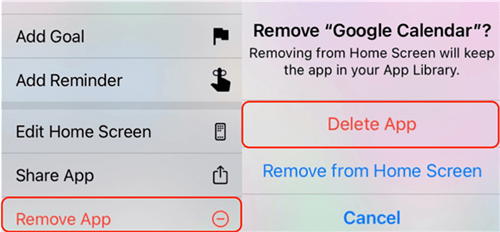 Way 9. Update iPhone Software
In many cases, the iPhone app not working issue results from bugs with an outdated iOS. Therefore, when iPhone Reminders not working occurs after updating the Reminders app, particularly you should check the iPhone iOS to see if it is the recent version. In such a case, nine times out of ten the incompatibility between the up-to-date Reminders app and out-of-date iPhone software is blamed for the problem.
To check iPhone update: you first need to go for "Settings" → choose "General" → click "Software Update" → iPhone will automatically check for updates → if there is a pending update, please download and install it.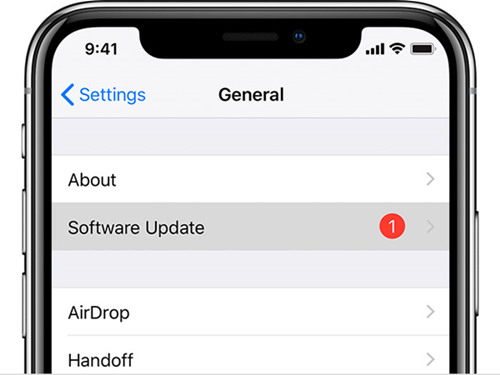 Part 4. Final Words
That's all the fixes! These were 10 user-proven solutions to fix the issue of the Reminders app not working on iPhone. Knowing why it happens will allow you to select the appropriate method for resolving it. If it doesn't work, try them all one by one. Or you should instead choose Joyoshare UltFix to protect your data and save time. Simply put, you can quickly and effortlessly resolve your issue with Joyoshare UltFix. We hope one or a combination of a few methods worked for you. Otherwise, you can contact Apple support or make an in-store visit.