Enjoying high popularity, Apple's iPhone has consistently focused itself on design, performance, and reliability. Every year, there are new iPhones released, which are highly anticipated. However, iPhones are not immune to issues. One such problem that has left users confused and frustrated is the "iPhone pink screen of death". This issue has gained attention in recent years, typically first reported by iPhone 13 users, and keeps happening to other device models, leaving users wondering what causes it and how to fix it. In this article, we will delve into this issue and bring you possible solutions.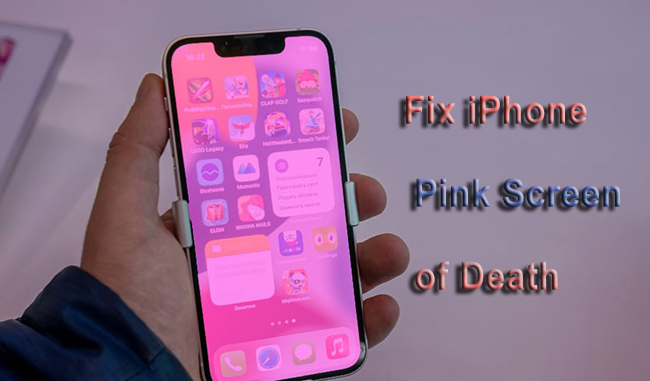 Part 1. Why Does iPhone Pink Screen Occur?
If your iPhone screen turned pink and influence your device usage, you might as well see what cause it.
1. Old or Incompatible iOS Version
If your iPhone hasn't been updated for a long time and is still running with an old iOS version, there are might some potential bugs or glitches on the device to trigger screen display issue. Also, an incompatible iOS version from unofficial website or channel can result in pink screen.
2. Downloading Spyware from Non-verified Source
If you have downloaded the spyware from an unknown and non-verified source, it might also become the main culprit behind the screen issue.
3. Defective Parts in iPhone
If the iOS device is struggling with defective parts, you might also face some issues with your iPhone screen.
4. Hardware-related Issue
Your iOS device screen or battery might get damaged.
Part 2. How to Fix Pink Screen on iPhone
You can try both basic and advanced solutions here to get your iPhone out of pink screen. The operations are easy to follow and you can make it on your own at home.
1. Force Restart iPhone
The first thing you can try looking at to tackle the pink screen is to force a restart of the iOS device. Doing so enables your iOS device to start fresh.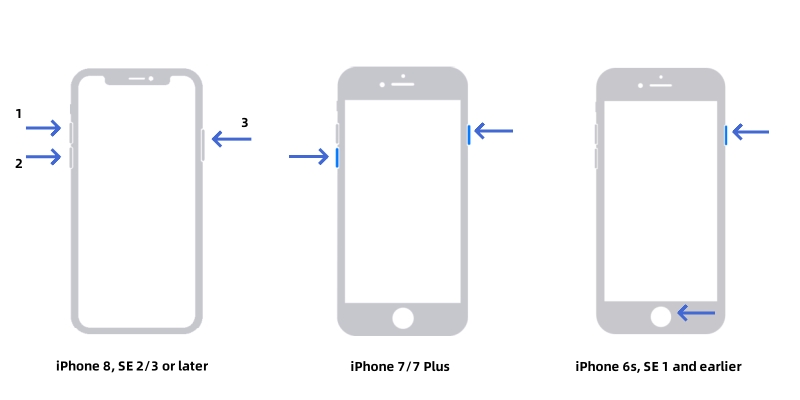 iPhone 8 or Later Versions: Press and release the Volume up button. Next, press and leave the iPhone's Volume down button. Next, you'll need to press and hold the iPhone's side button and leave the button when the Apple logo appears.
iPhone 7/7 Plus: Press and hold the iPhone's power and volume buttons simultaneously. You can release the button when the Apple logo emerges on the screen.
iPhone 6s or Earlier: First, simultaneously press and hold the iPhone's Home and Power buttons. Upon seeing the Apple logo on the screen, you can leave the button to start the iPhone again.
2. Check Malware
Potential viruses or malware might give rise to iPhone pink screen glitch. The issue may occur while installing the apps on the phone. You can pay more attention to the apps that you recently downloaded before pink screen shows.
● Uninstall suspicious apps and restart the iOS device.
● Keep updating all the apps regularly, and be careful about the apps asking you for permission occasionally.
● Clear all the app caches on the iOS device settings.
● Install the Antivirus app to prevent the scare you're having.
● Make sure the apps are verified for security by Apple.
3. Free Up iPhone Storage
If your iOS device doesn't have enough storage, you could face pink screen of death on iPhone. Thus, you'll need to check the iPhone storage and clear out some space if required.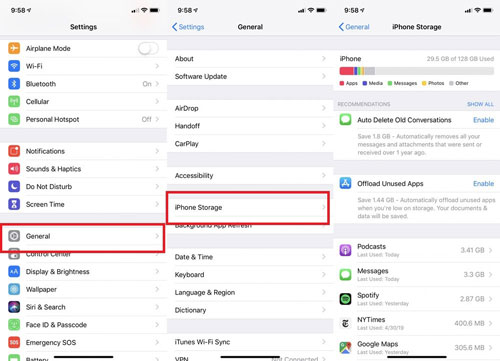 Step 1: Tap on the General after launching the iPhone Settings.
Step 2: Go for iPhone Storage and watch out for the available space in the iOS device. Now, you can delete unwanted and irrelevant data from the iOS device.
4. Update Software
You may struggle with multiple software bugs provided you don't Install the new iOS update. Hence, check whether there is a new iOS update and finish installation without wasting any time. To quickly do this, click on the iPhone Settings → General option → Software Update.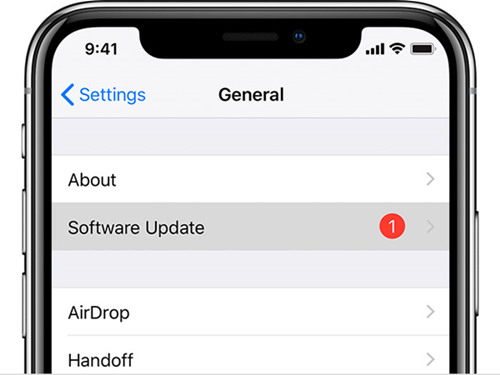 5. Repair iPhone with Joyoshare iOS System Recovery [Hot]
Regardless of which type of screen issue you're experiencing, pink, green, white, yellow, black, and the like, you can make Joyoshare UltFix iOS System Recovery your good helper. It is wonderful to tackle 150+ software issues without causing data loss, even on the latest iPhone 15 device. A deep repair mode can improve the success rate, especially when you encounter serious problems such as iPhone is disabled, screen locked, etc. Handily, it does more than you can think, including enter and exit recovery mode for free, downgrade and upgrade iOS, reset or factory reset device.
Main Features of Joyoshare UltFix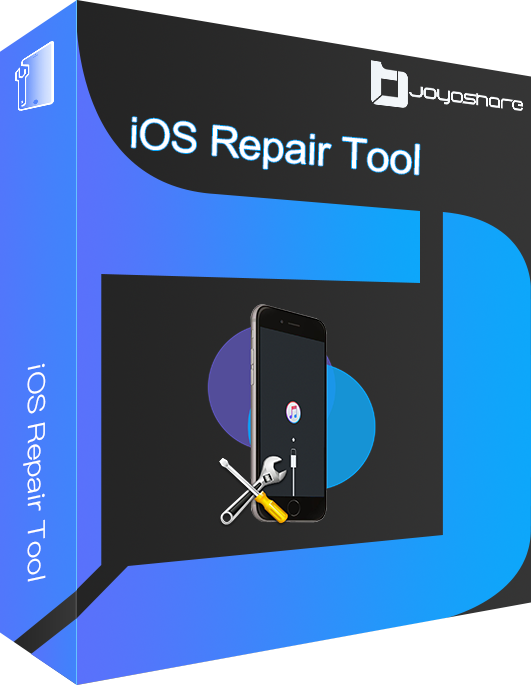 Support repairing various screen stuck and display issues
No data loss after recovering your iOS system back to normal
Free option to fast enter and exit recovery mode
High compatibility that even support iPhone 15 series and iOS 17
Help get desired iOS version with downgrade and upgrade tools
Step 1

Run iOS System Repair and Connect iPhone

Quickly click to open your downloaded Joyoshare UltFix on the desktop. Connect your iPhone to the computer. In the main interface of the launched program, select iOS System Repair and confirm with Start.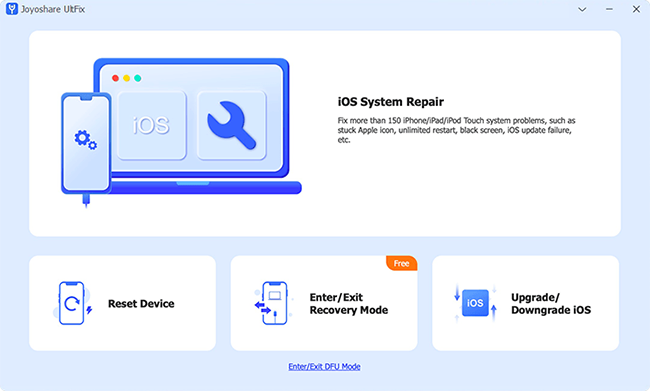 Step 2

Activate Standard Repair Mode

To repair your target iPhone pink screen display issue, you are suggested to pick up Standard Repair here. This keeps your data intact. If you're prompted with device detection failure, simply follow the instructions to enter DFU or recovery mode.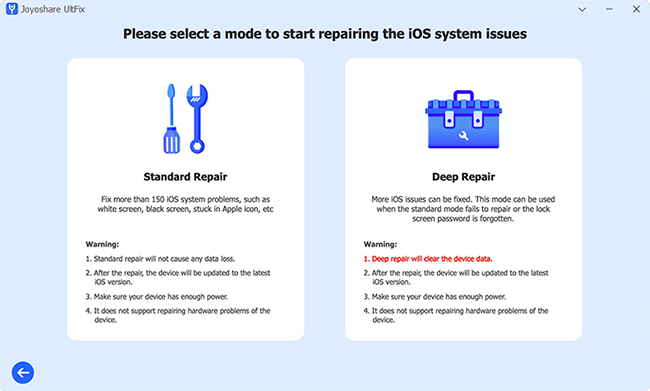 Step 3

Download Firmware Package

Confirm the device information appearing there and hit the Download button to grab the firmware package.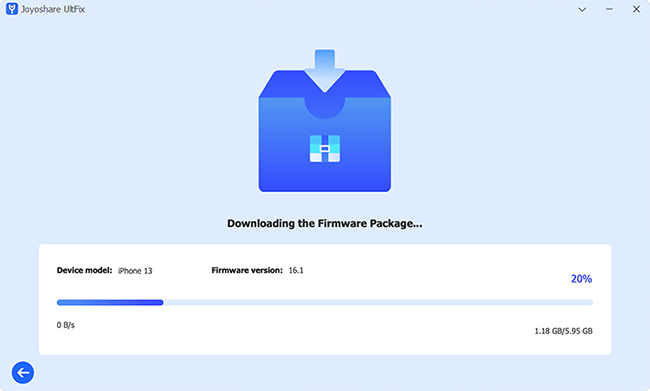 Step 4

Fix iPhone Pink Screen of Death

Click on the Repair button and connect iPhone all the time under a stable network. The process will take only a few minutes to repair the device pink screen.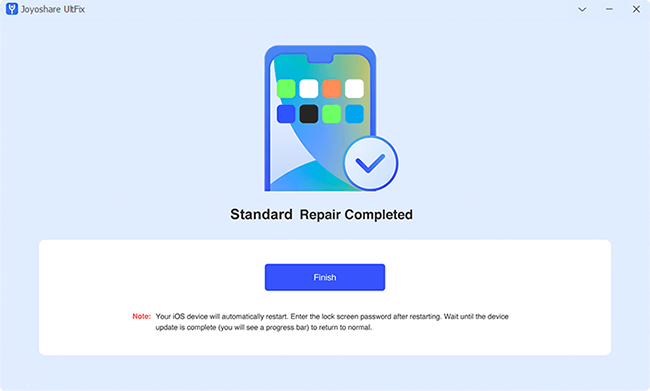 6. Restore iPhone in Recovery Mode
Although you might lose important data, restoring the iPhone in recovery mode will assist you in tackling the pink screen display issue.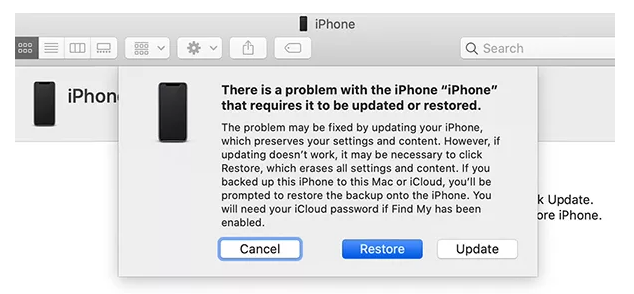 Step 1: Press and leave the iPhone's Volume up. Release the Volume down as well after pressing it in the first place. Press the Side button and leave when the Apple logo comes.
Step 2: Connect the iOS device to iTunes, and when iTunes recognizes the device, it will put the iPhone into recovery mode. Click on the Restore option to restore the iOS device in recovery mode.
7. Visit Apple Service Center
Despite looking at all the possible solutions, if the pink screen of death issue persists on your iPhone, you must consult Apple Support team. You can visit the nearby Apple service center and inform them of the issues you must deal with. Remember to make an appointment ahead of time.
Part 3. Conclusion
The iPhone pink screen of death is a common issue. While it can be caused by different problems, there are measures you can take to diagnose and probably resolve the issue. Whether it's a simple force restart, a software update, or professional iOS system recovery, addressing the problem promptly is key to getting your iPhone back to its normal state. Don't forget to back up your important data before use solutions like restore iPhone, when in doubt, draw support from Apple's customer support.