Q: "Hey guys, so I picked up my iPhone 13 Pro yesterday and noticed that the right side of my display has an orange/red hue to it, compared to the rest of the display. Have any of you noticed any issues with your displays?" – from Reddit
There are many people who wonder why their iPhone screen turns orange. Generally speaking, the orange screen displays only when you enable the night shift feature, otherwise, it occurs when your iPhone accidentally get a system error or hardware damage. When you see your iPhone orange screen of death, you could consider that the night shift feature has something wrong, which could be fixed by yourself. This article provides background knowledge and gives you several methods. In case the solutions offered here cannot help you out of the problem, it would be better to fix your device on the Apple Store. Before that, follow this article to troubleshoot first.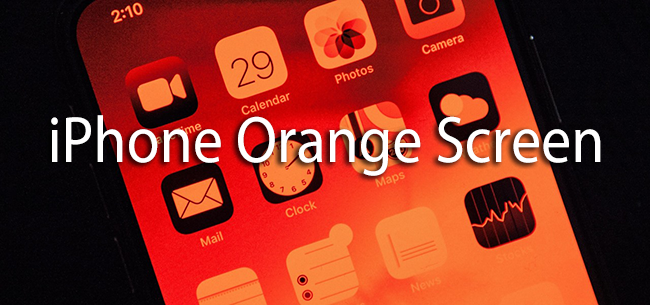 Part 1. FAQs about iPhone Orange Screen
Q1: What does the orange screen of death mean?
A: It is an orange screen that appears when the GPU or other hardware components encounter a fatal error. Or it means that your device is stuck in the night shift mode.
Q2: Why did my iPhone screen go orange?
A: If you turned on the night shift mode, or you have made some changes related to the hardware of your iPhone, or there is an issue with the SIM card, you experience the iPhone orange screen of death.
Q3: What do you do if your iPhone screen turns color?
A: The solutions depend on different cases. Normally, you could open Settings → Accessibility → Display & Text Size → Color Filters, and adjust your screen color.
Part 2. How to Fix Orange Screen on iPhone
Fix 1. Force Restart Problematic iPhone
The most common and easiest method to fix iPhone orange screen of death is to force restart your iPhone. You do not need any instruction to undergo this process. All you need to do is to press and hold some buttons present on your iPhone to force restart your iPhone. You may be aware that the process of simply restarting and force restarting your iPhone is a little bit different. You can follow these steps to force restart your iPhone:
iPhone 8 and later: Press the Volume Up button and release it immediately, press the Volume Down button and release it, and hold the Power button for seconds until the Apple logo appears.
iPhone 7 and 7 Plus: Simultaneously hold the Power and Volume Down buttons, and release them when the Apple logo shows up.
iPhone 6 and previous: Press and hold the Power button and the Side button at the same time, and release them when you see the Apple logo.
Note: You should patiently hold the buttons until the logo of Apple appears on your screen. When it turns black, which shows your iPhone has been turned off successfully. After turning it on, you will see that there is no orange screen of death on your iPhone.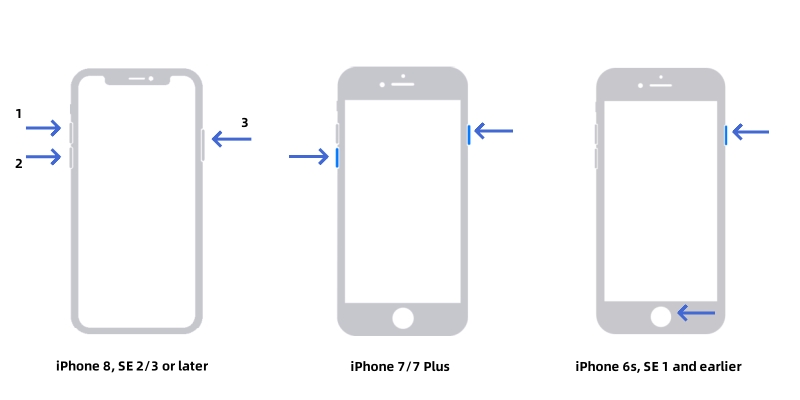 Fix 2. Update iOS System to the Latest Version
When you notice the issue of the iPhone orange screen, you should check whether your iPhone's software needs to be updated or not. If yes, then you should update it immediately. It is because the reason behind the orange screen is that your system software is not compatible to run the features of your iPhone. That's why it is needed to be updated. You can follow the steps mentioned below to update your iOS system: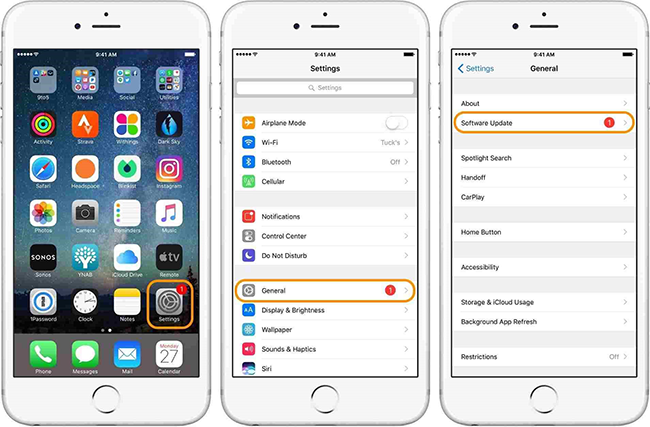 Step 1. Select Settings from different options and icons being displayed on your screen.
Step 2. Select General from the available options.
Step 3. Tap on Software Update and then select Download and Install.
Step 4. When you tap on Download and Install, you will become able to update the iOS system of your iPhone to the latest version available.
Note: Do not perform any other function when the iOS system is updating. You do not have to restart your iPhone when the update process is completed. It is because the iPhone will be restarted automatically.
Fix 3. Turn Off the Night Shift Feature
The easiest solution to the situation when you notice your iPhone screen turned orange is to check the night shift feature. Night Shift automatically adjusts the colors of your display to warmer colors so as to protect your eyes from the screen light and relieve visual fatigue. If it is turned on, you should simply turn it off. Basically, there are two methods through which you can turn off the night shift mode.
Method 1. Disable Night Shift in Control Center

Step 1. Open Control Center present on your iPhone screen.
Step 2. Press the Brightness Control icon firmly.
Step 3. Touch the icon to turn off the Night Shift.

Method 2. Customize Night Shift on Settings

Step 1. Select the Settings icon being displayed on your screen along with the icons of other applications.
Step 2. Select the Display and Brightness option from the available options.
Step 3. Tap on the Night Shift option to turn it off.

Note: You can also set the time duration and adjust the color temperature for the night shift. If you do not set the time, the night shift features get turned on from sunset to sunrise based on your clock and geolocation.
Fix 4. Put iPhone into DFU Mode
When your iPhone is stuck on the orange screen, you can follow the method of entering the DFU mode. To be exact, DFU stands for Device Firmware Update, which is a mode that brings your iPhone back to life. Follow the steps mentioned below to enter the DFU mode:
Step 1. Plug the iPhone into your Mac or Windows computer using a USB cable.
Step 2. Open iTunes and turn your iPhone off.
Step 3. Press the buttons to get into the DFU mode.

iPhone 6 and earlier: hold both the Home and Sleep buttons simultaneously for 10 seconds, and release the Sleep button but continue pressing the Home button until iTunes detects your iPhone.
iPhone 7 series: simultaneously press both the Side and Volume Down buttons, and release the Side button with the Volume Down button still pressed. iTunes should have recognized your iPhone in DFU Mode.
iPhone 8 and later: Swiftly press Volume Up and release it, do the same to the other Volume button, press down the Side button until the screen is darkened and press down both the Volume Down and Side buttons, release the Side button after 5 seconds but keep the Volume Down button pressed. iTunes will remind you that your iPhone has been detected.
Note: If you see your iPhone screen has turned black, it means you have entered DFU mode successfully. Moreover, if you felt it is difficult to enter DFU mode, you could put your device into recovery mode manually or utilize Joyoshare UltFix to achieve this for free.
Fix 5. Repair iPhone with Joyoshare UltFix
As the orange screen of death on your iPhone may result from iOS system problems, it is available to be fixed via Joyoshare UltFix. More than that, it is the best tool repairing over 150 similar system errors in all versions of iOS or iPadOS software. Particularly, you have no need to worry about data loss, since Joyoshare UltFix specifically designs the standard repair mode, which can protects your data from getting lost. Meanwhile, this program allows you to enter and exit recovery mode with merely one-click for free. And if you have demands on upgrading or downgrading your operating system, Joyoshare UltFix is also a good choice.
Key Features of Joyoshare UltFix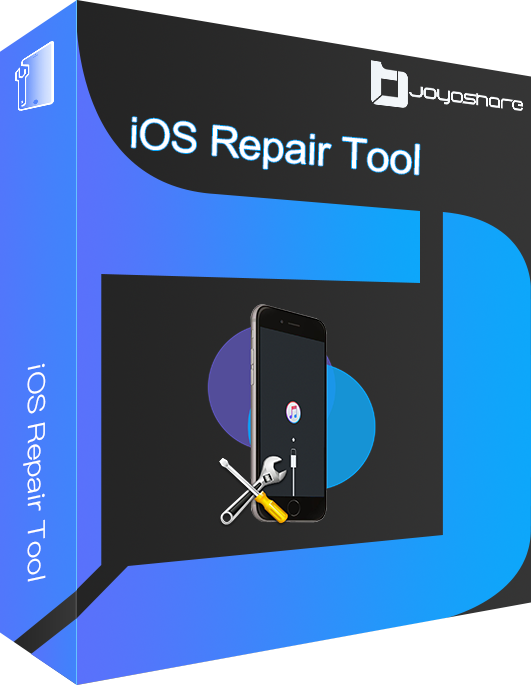 Fix iPhone grey screen, bule screen, red screen, etc.
Standard repair orange screen with no data loss
Use one click to enter/exit recovery mode for free
Compatible with iPhone/iPad/iPod touch/iOS/iPadOS
Downgrade/upgrade iOS system without effort
Step 1

Install Joyoshare UltFix iOS System Recovery

Connect your iPhone with your Mac or Windows computer and open Joyoshare on it. Select iOS System Repair and then click on the Start button to start it.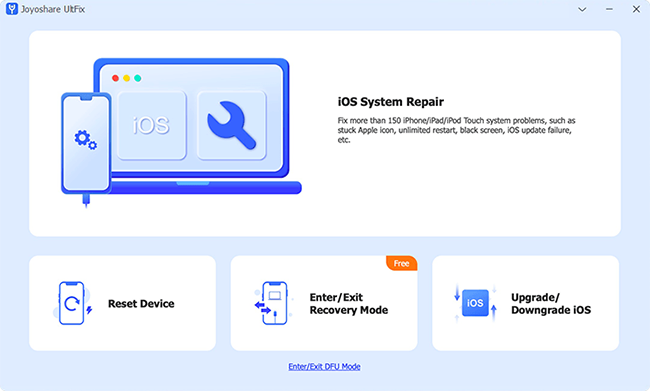 Step 2

Click Standard Repair Mode

At this point, on the screen, you will see two options. Simply choose standard repair that fixes your iPhone orange screen in no time while protecting all of your data. If your iPhone has some problem so that cannot be detected, put it into the DFU or recovery mode first.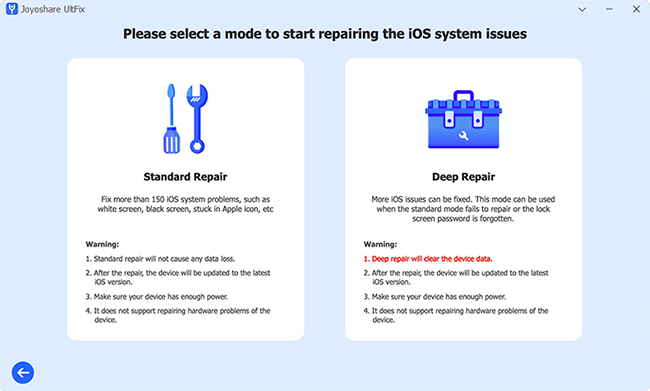 Step 3

Download iOS Firmware Package

Download the firmware package after confirming your device information. If it is wrong, you could manually correct it. After downloaded, the firmware package will be verified automatically.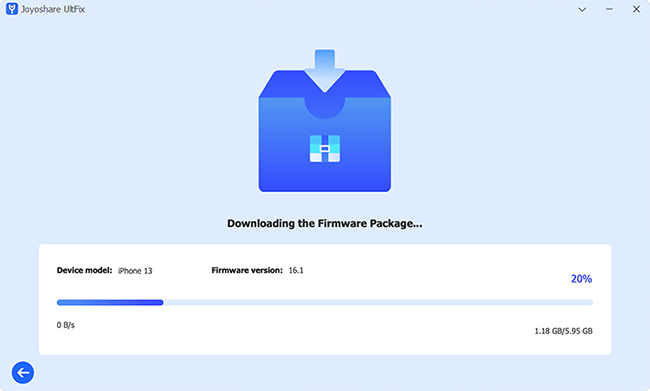 Step 4

Start to Fix iPhone Orange Screen

Click on Repair to fix the problem with the orange screen. Once you see the Done button, your iPhone will get restarted as well. Then, check if your iPhone's display works back to normal.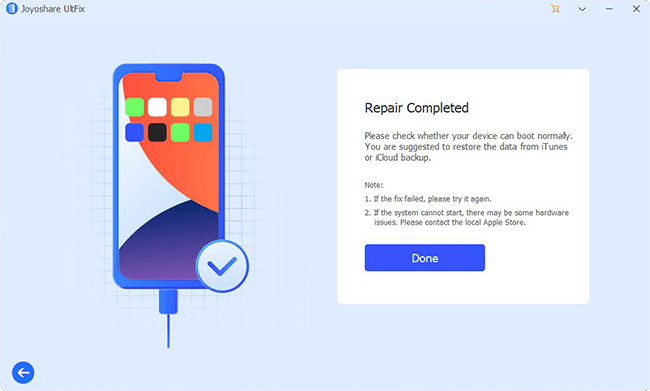 Part 3. The Final Verdict
You may notice the iPhone orange screen of death when the night shift feature is enabled on your device. All you need to do is to turn it off. When you doing so, the display remains orange, which is worth suspecting if the system software or hardware are damaged. This article provides you with 5 solutions to fix this issue. Once you get a basic knowledge of why the orange screen occurs, you can operate them one by one, step by step. If the death orange screen comes from hardware issue, go to the local Apple Store to fix your device.