One of the most common problems that almost every iPhone user must have faced quite a few times is the no service problem. This means the user is unable to do the basic yet most important things like receive or make calls, use cellular data, chat with friends online, or send text messages. Though iPhone no service problem is common, there are different possibilities that an iPhone runs into to cause it. Right here, 10 practical tips have been specially compiled for your reference.
1. Hard Restart
iPhone not getting service or any other problem with your iPhone can be fixed by just hard restarting the iPhone device, yes, probably that is all it needs.
If you have an iPhone 6S or any other older generation iPhone then you need to tap and hold your Lock and Home buttons for a few seconds until you notice the Apple logo screen. When the Apple logo appears, leave the buttons. For those who use iPhone 7 or any latest version, you need to hold your Volume Down and Lock Buttons for a few seconds and once you can see the Apple logo, release the buttons.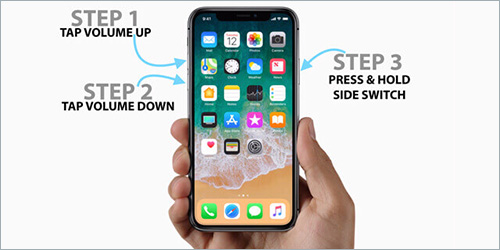 2. Check Carrier Service
It is not uncommon for carriers to cancel their customers' accounts and for different reasons. Many a time iPhone gets disconnected because the customer did not make payments on time; the carrier suspects some deceitful activity, and so on. If you can relate to these issues and are facing iPhone no service issue then first and foremost give your carrier a call to find out if everything is okay. This is one of the most common yet most overlooked reasons behind this problem, so, do give this a thought.
3. Reset Network Settings
There can be an issue with your network settings and to fix iPhone no service problem you will have to reset the network settings of your iPhone to factory defaults. This will also help solve various other issues that you may be facing like a slow phone, WIFI not working on iPhone iPad, and so on. To reset the setting, you will have to open Settings, then select General, tap on Reset, and then Reset Network Settings. Enter the iPhone passcode, and select Reset Network Settings when you notice a confirmation at the bottom of your iPhone's display screen.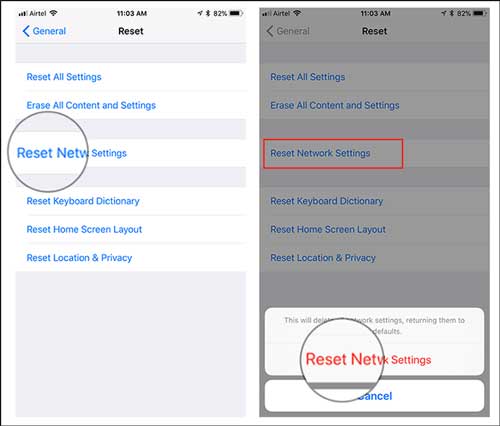 4. Reset All Settings
If the above options do not work for you then you can instead reset all settings. For this, you need to first select settings then tap on General, followed by Reset and then choose Reset All Settings. If asked, enter the passcode, and then tap on Reset All Settings. No service problem should be solved now.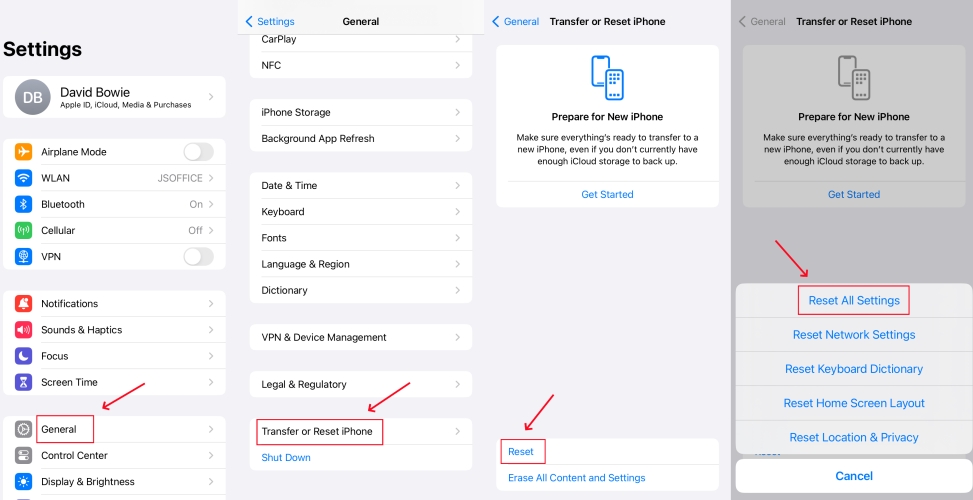 5. Check SIM Card
An "iPhone says no service" problem can be fixed by simply removing and again inserting your SIM card. Though it may be difficult to believe, this really does help if your SIM card has not been inserted the right way. Before you begin, please go to turn your iPhone off else the SIM card might not refresh properly.
What you need to do is with the help of the pin, which came along with your iPhone in the iPhone box, open your SIM card tray, take the SIM card out and place it back in the tray and secure the tray properly.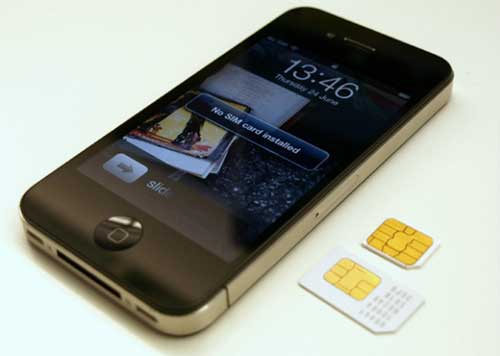 6. Update Software
If your iPhone searching for service failure happens a lot, then you need to check if you have updated the iPhone yet. There is a reason why you are suggested to always keep your iOS version updated, and if a new version is available you need to update without a wait. To find out if there are any updates available you need to select Settings, then opt for General, and then select Software Update. If an update is required, select Download and Install and the iPhone no service bug should be fixed.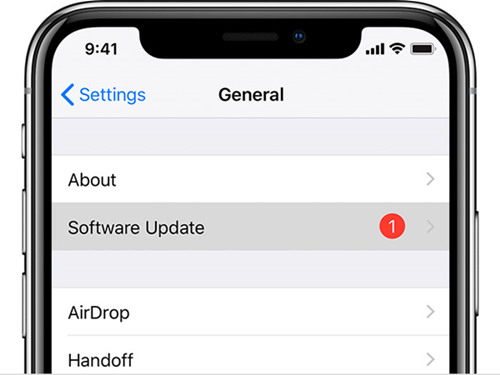 7. Check Cellular Data Settings
Your iPhone has many cellular data settings and if something is not set properly you may notice the iPhone no service error. Your settings might get changed accidentally, and you should be able to fix this problem very easily.
All you need to do is to select "Settings", click "Cellular" and check if your Cellular Data is on. In case it is on, turn it off and then on again. Or, you may select Settings followed by Carrier and turn off the automatic carrier selection option. Your iPhone may no longer say "No Service" if you select the cellular network you want to connect to. If you do not find this option on your iPhone, it is perfectly normal as it applies to certain carriers only.
8. Check Whether Water Damage
iPhone no service searching is natural if it is smashed but it is not easy to identify water damage. If your iPhone got wet and after that your iPhone keeps showing no service, then there can be water damage. Water-damaged iPhones are not repaired by Apple, but it does replace them. In case you have AppleCare+ then the expenses of replacing your damaged phone will be far less compared to if you do not.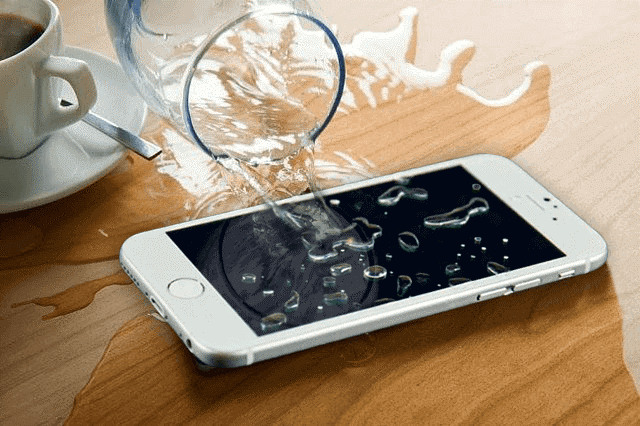 9. Toggle Airplane Mode
Yet another tip for iPhone no service repair is to turn the Airplane mode on and off. You just need to select Settings, then General, and then Airplane Mode. Turn it on, wait for about a minute, and then again turn it off. You may even visit the control center by swiping up the bottom of any screen. Next, select the Airplane sign on the top left corner of your screen and turn it on. Wait for nearly a minute and turn it off again.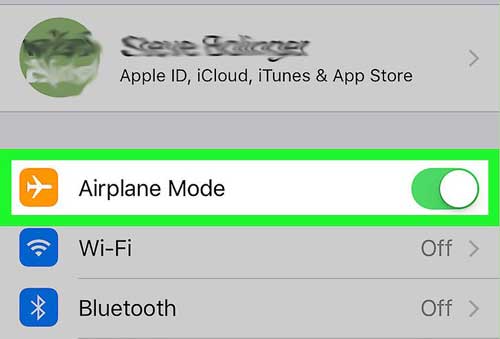 10. Fix iPhone No Service without Data Loss
Joyoshare UltFix iOS System Recovery is absolutely a perfect and mighty tool that can be used to fix this iPhone no service system issue. By making the most use of it, you can repair whatever your iOS system runs into with ease. It even causes no data loss under almost all common system situations.
More remarkable still is its full compatibility to iOS versions and models, including the latest iOS 12 and the recent iPhone XS/Max/XR. Certainly aside from iPhone no service, there are more iOS issues supported by this competitive iOS system recovery, such as Apple white logo, iPhone stuck in Recovery/DFU/Headphone mode, iPhone in boot loop, iPhone won't turn on/off, iPhone crash, etc. What's better, you can draw support from its ability to factory reset iPhone, iPad or iPod touch without passcode or iTunes.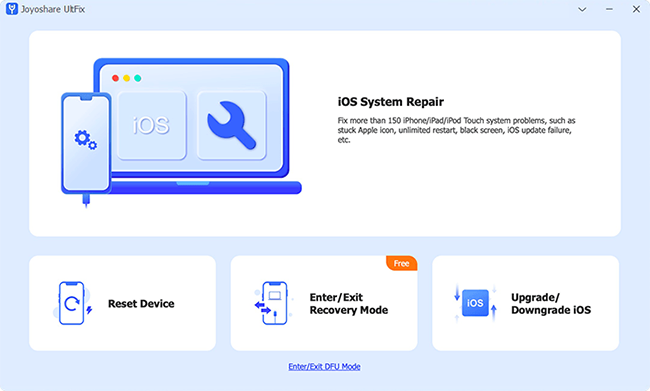 Conclusion
Every iPhone user faces "iPhone says no service" problem at times but this should not be a reason for you to panic. You can try one or more of these tips and your phone, most likely, will start working properly again. The best thing is each of these tips is very easy to follow and most users notice iPhones begin working normally almost immediately. However, if it does not, then you can visit the Apple store for help.