Q: "My iPhone has suddenly started saying 'No SIM Card Installed', this is after 2 years of no problems, what is going on and how do I fix it?" – From Quora
You are not alone who is disturbed by the message saying iPhone no SIM card installed. When you stuck on this error, you may not be allowed to connect to your cellular, which will get you into hot water. To know why this error happens and how to solve it, you could read this article carefully. By following the solutions step by step, you can figure out what the real cause is and subsequently, your SIM card will turn back to its normal state so as to recover your phone calls and texts.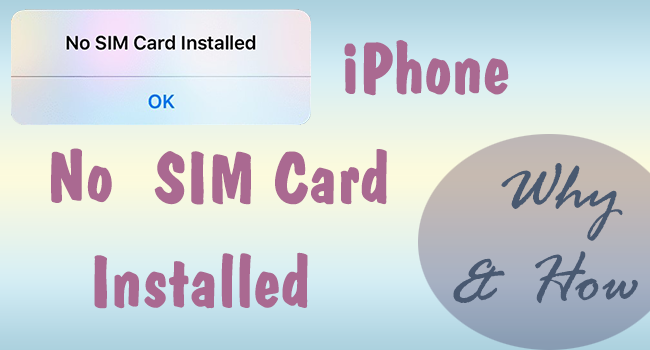 Part 1. Why iPhone Says No SIM Card Installed
The tiny piece stores a huge amount of your information including phone numbers and networks. Thus, the unavailable SIM card is pretty annoying in your daily life. After knowing the causes, you can find the matched solutions to fix your iPhone.
SIM card is damaged by an external force.
The SIM card tray is misplaced on the opposite direction.
SIM card is unused for a long time.
iPhone settings' error.
iOS system problem.
Part 2. 10 Solutions to iPhone No SIM Card Installed
#1 Restart iPhone
Without figuring out the reason, you can pull out of "No SIM Card Installed" with the easiest way – restart your iPhone. By doing so, your iPhone, as well as your SIM card, will get a refreshment.
iPhone X, 11, 12, 13, and later: press and hold the Side button and either the Volume button until the power-off slider occurs, drag it to turn off and then turn it on by pressing and holding the Side button
iPhone 6, 7, 8, or SE (2nd or 3rd generation): press and hold the Side button, release it when you see the power-off slider, drag it to turn off your iPhone, and turn it on by pressing and holding the Side button until the Apple logo appears
iPhone SE (1st generation), 5, or earlier: press and hold the Top button this time, drag the power-off slider, then press and hold the Top button to turn your iPhone on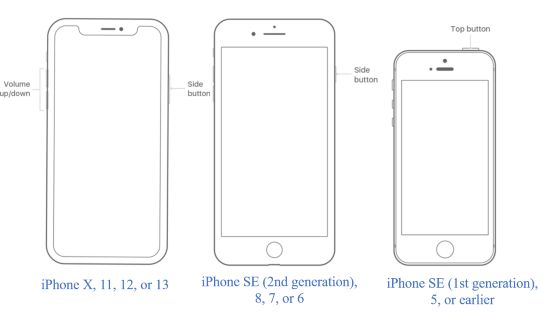 #2 Check and Reinstall SIM Card
If your iPhone says no SIM card installed when there is one, you can check it when your iPhone is in a shut-down state.
Take out your SIM card via an ejector or a paperclip. Insert the small tool into the hole on the SIM card slot and push it towards the direction of your iPhone to get your SIM card.
Use a pure cloth to rub the SIM card clean so that you can distinguish if there is any damage on it.
You could also borrow another SIM card to install in your iPhone to infer whether the problem is with your SIM card, on the contrary, you can insert your SIM card into another iPhone or iPad, which will help you to conclude whether the problem is with your iPhone.
If you do not notice whether your SIM card is misplaced or the SIM card slot is put in the correct orientation, pay attention to the notch when you reinstall it.
There is a small possibility that your mobile account binding to your SIM card is not available if you stop using it for a long time. So, you can call the carrier to check if it becomes an empty number.
#3 Update Carrier Settings
Another method to troubleshoot your SIM card issue is to update carrier settings. You can go to Settings, tap the General bar, enter the About screen and find the Carrier option. There will pop up a prompt asking you to update carrier settings if the new settings are available. You can choose the Update option to download new carrier settings.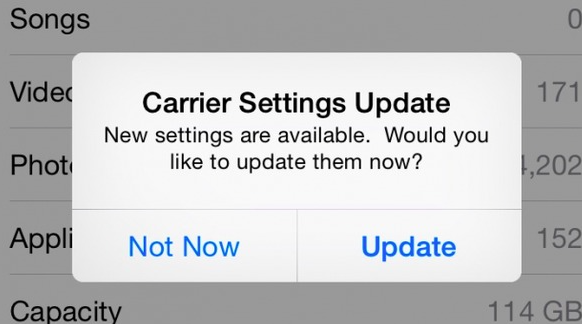 #4 Check Airplane Mode
If you find that there is no mistake on your SIM card itself, you may need to inspect the problem on your iPhone. The first is a relatively simple action - head to Settings and disable the Airplane mode if you turn it on. Or if you don't, please turn it on and then turn it off. More conveniently, you can do this step on the Control Center.
#5 Reset Network Settings
Nevertheless, the pop-up remains. You can go to Settings, tap General and select the Transfer or Reset iPhone option. Here are two options, and you need to enter the former one Reset and choose Reset Network Settings. After entering your passcode, your network settings will be erased completely.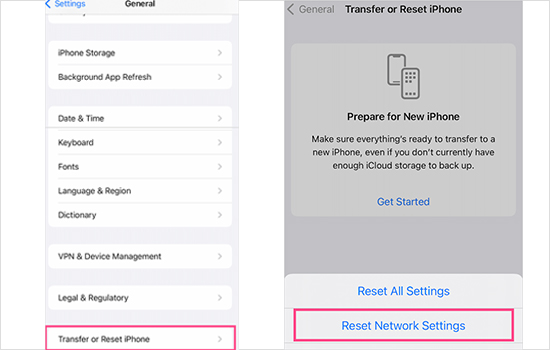 #6 Reset All Settings
If network settings are not the reason causing your SIM card failure, try to reset all settings on your iPhone. Enter Settings, choose the General option, tap Transfer or Reset iPhone, hit the Reset option and select Reset All Settings. Confirming your request by entering the screen passcode, you successfully delete all the settings on your iPhone.
#7 Upgrade or Downgrade iOS
iPhone says no SIM card installed when you are running an outdated iOS system or after you update it to the latest version. If you receive the alert under these two conditions, you would better upgrade or downgrade the iOS system.
Upgrade iOS Using iTunes: Plug iPhone into computer → iPhone icon → Summary → Check for Update
Downgrade iOS Using iTunes: Disable Find My on iPhone → Download iOS firmware package on https://ipsw.me → Connect iPhone to computer → Run the latest iTunes → iPhone icon → Summary → Hold Shift and click Restore iPhone simultaneously → Choose the IPSW file and click the Open button → Click Restore on the pop-up
#8 Factory Reset iPhone
In case all the solutions mentioned previously are unhelpful in fixing no SIM card installed, you could put your iPhone into the default state. Navigate to Settings, enter the General interface, scroll down to Transfer or Reset iPhone, and tap Erase All Content and Settings. Make sure that you back up your information in advance so that it can be restored later.
#9 Repair iOS System via Joyoshare UltFix
The final solution to repair your iPhone no SIM card installed resulting from an iOS system error is Joyoshare UltFix. It is a professional program which is designed to fix all kinds of iOS system problems like SIM card invalid on iPhone, iPad no service and so on. More importantly, this software offers standard repair mode and deep repair mode, and the previous one will not delete your data. As you can see, it not only supports iPhone but also iPad, iPod touch and Apple TV. Additionally, if you are finding a tool to downgrade the iOS system, Joyoshare UltFix is ready to give a hand to you.
Main Features of Joyoshare UltFix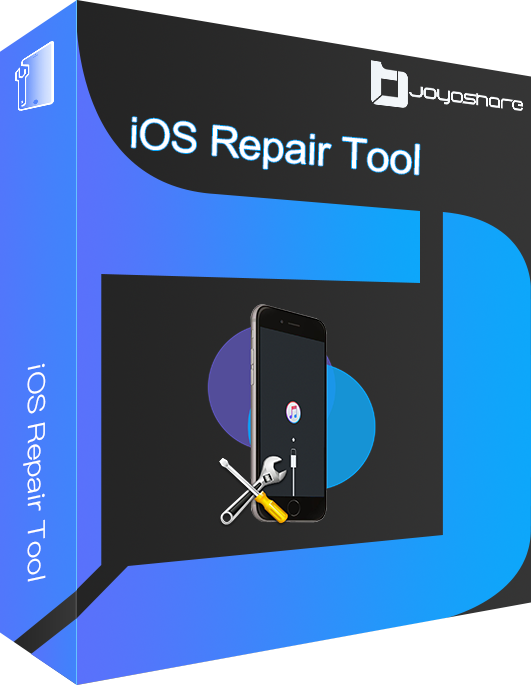 Repair more than 150 iOS/iPadOS/tvOS problems
Standard repair mode without data loss
Downgrade iOS with a high success rate
Standard reset and factory reset are available
Free to enter/exit recovery mode with only one click
Step 1

Open Joyoshare UltFix and Plug iPhone into Computer

Download, install and launch the program. On the main screen, select iOS System Repair, preview some possible problems you may meet and then click the Start button. Now, plug your iPhone into your windows PC or Mac.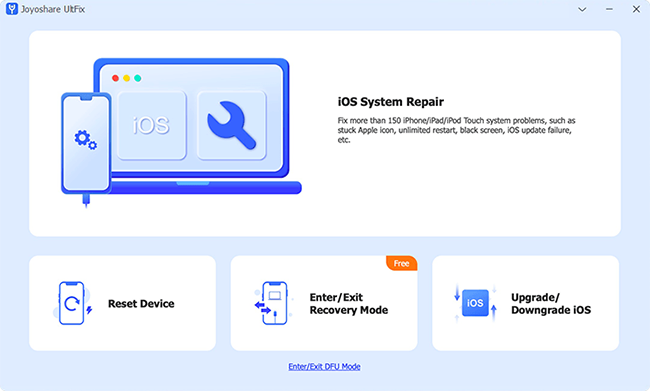 Step 2

Enter Standard Repair Interface

Here you need to choose Standard Repair, and keep in mind to read the warnings listed on it. Once your iPhone is recognized successfully by your computer, you will be led to the next step. If it cannot be detected, you need to enter DFU mode or recovery mode manually following the on-screen instruction.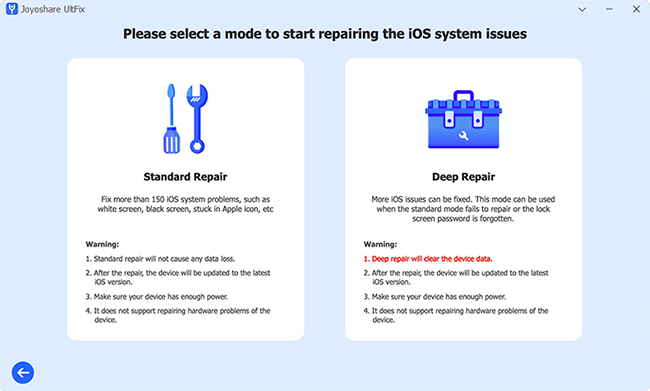 Step 3

Download and Verify the Corresponding Firmware Package

Click the Download button after verifying your iPhone's detailed information. Then wait until it finishes the verification progress.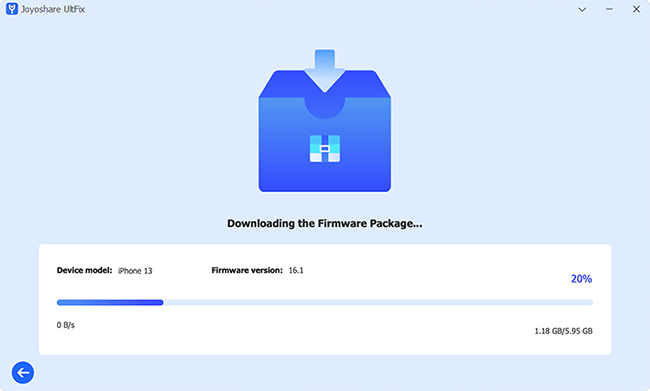 Step 4

Fix iOS System

Hit the Repair button to start getting rid of your iOS system problem. Once the whole process completes, you are able to turn on your iPhone to see if the SIM card not installed issue disappears.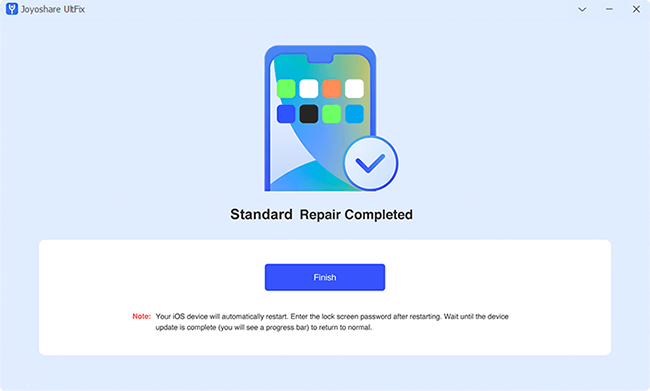 #10 Contact Apple Support
The final solution to fix your uninstalled SIM card is to contact Apple Support at https://getsupport.apple.com/solutions. Select iPhone, click More, fid eSIM/SIM, and click the Continue button. Here you can choose one of the three solutions Apple provides, or contact them by chat or calls first telling them what exactly happened with your SIM card.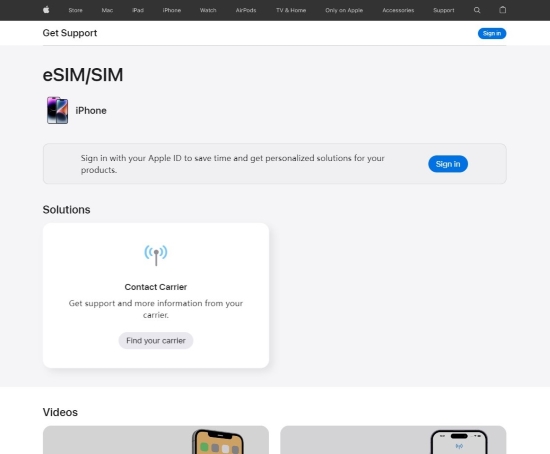 Part 3. FAQs about SIM Card
Q1: What does a SIM card do?
A: It offers services for making calls, sending messages and connecting to cellular data like 4G and 5G.
Q2: Can an iPhone work without a SIM card?
A: Of cause yes. Apart from the functions mentioned in Q1, you can use your iPhone without a SIM card if it connects to a Wi-Fi network. Besides, Apple launched the eSIM card recently. That is to say, you no longer need a visible SIM card.
Q3: Is it safe to remove a SIM card while your iPhone is on?
A: Actually, you are not required to turn off your iPhone when removing your SIM card, because the technology today will keep your iPhone safe. However, some certain carrier-branded phones need a restart to adjust the network settings.
Conclusion
If you have the same problem with iPhone no SIM card installed, this article is helpful. It tells you reasons why no SIM card is installed on your iPhone and how to inspect the real cause of the issue. Meanwhile, the corresponding solutions are given to fix each point. The most impressive method might be Joyoshare UltFix because of its preservation of the data on iPhone. Therefore, when it is necessary to repair your iOS system, you can run this program to prevent data loss.