If you are still using iPhone 8/7/6/5 series, there is a possibility that your iPhone confronts some problems from time to time. One of the most common issues could be iPhone Home button not working. Facing this situation, you will not be able to unlock your device smoothly, especially when you enabled Touch ID. To make clear why this problem occurs, this article lists several possible causes for you. After you understand the reasons, you can get to know how to fix Home button not working on iPhone. There are up to 9 solutions provided in this article, you could try them one by one until your Home button comes back to normal.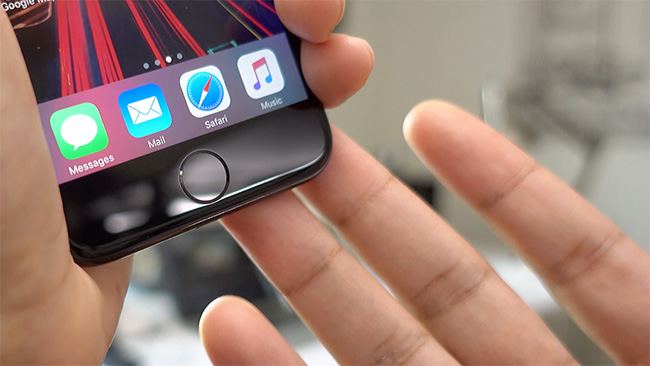 Part 1. Why Is My iPhone Home Button Not Working
Generally, the reasons that cause your Home button unresponsive could be divided into two aspects – software problems and hardware issues. If the software on your iPhone is outdated or buggy, your Home button may work badly. Normally, this problem could be resolved by yourself. On the contrary, if your Home button is physically damaged, such as water damage, or other components of your device are malfunctioning, like dislodged logic board, you have to ask a professional repairman for help. However, before taking action to fix these two issues, you need to confirm whether the conked Home button results from daily wear and tear.
Part 2. How to Fix Home Button on iPhone Not Working
Method 1: Troubleshoot Home Button
The sensitivity of your Home button could be affected by the external environment. To rule out the possibility that the Home button is blocked by debris, dust or other dirty stuff, you need to take out your phone case and apply a clean cloth to wipe the device carefully, particularly the Home button. If there is a screen protector that makes the Home button work intermittently, it would be better to remove it and change it to a new one.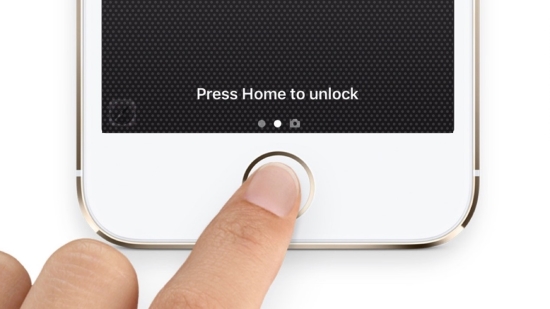 Method 2: Calibrate Home Button
Sometimes, buttons of your iPhone, not only the Home button but also the Power button, mute button and Volume buttons, stop working on account of software glitches. Calibrating Home button is the method to remedy it and make it back to normal.
Step 1: Open an app like Notes, Calendar, Weather, etc.
Step 2: Long press the Power button and release it until you see the power-off slider.
Step 3: Press the Home button for 5-10 seconds until the slider disappears and the Home screen occurs.
Method 3: Restart iPhone
A refreshment operating on your iPhone 8/7/6/5 would be feasible for fixing the Home button not working issue. When your iPhone is totally clean and has not been repaired since purchase, the quickest way to get out of this problem is to restart your iPhone. Open Settings → tap General → scroll to Shutdown → drag the power-off slider. If you cannot unlock your device because of the malfunctioning Home button, press and hold the Power button and drag the slider to power it off. Then long press the Power button to turn on your iPhone and check whether the Home button works again.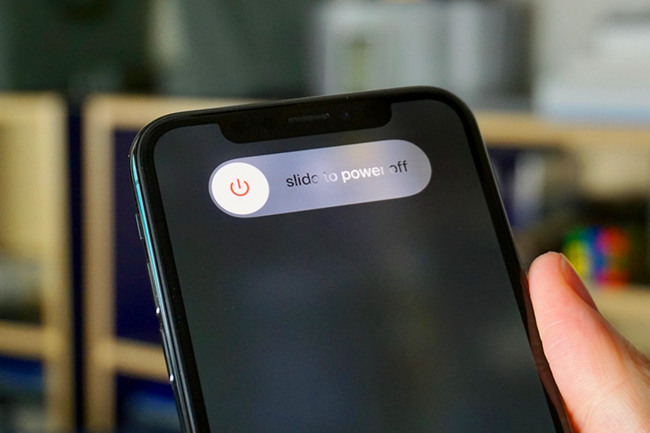 Method 4: Turn On Assistive Touch
In fact, there is no need to repair the Home button if you have no requirement for Touch ID, as the Assistive Touch could liberate you from using the Home button. To enable this workaround, you can go to Settings, find Accessibility, choose Touch, and turn on the Assistive Touch option. Then, you will see a white circle and the Home option is involved.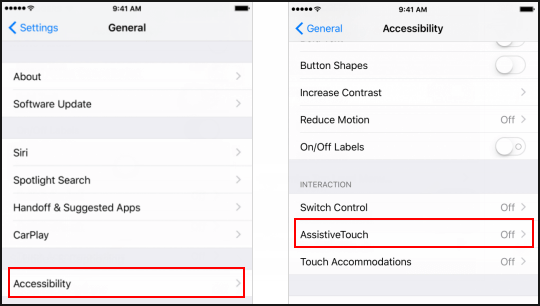 Method 5: Update Apps and iOS System
If the Home button cannot function on a certain app but works well on other apps or in other features, you would consider updating this app or your iOS software. To update the app, you need to head to App Store, tap your profile, locate the app you need to update on the AVAILABLE UPDATES section, and hit the UPDATE option to download the latest version. Further, you could delete this application and install it again. To upgrade your iOS system, navigate to Settings → General → Software Update → Download and Install. Then, your system software is up to date after your iPhone restarts.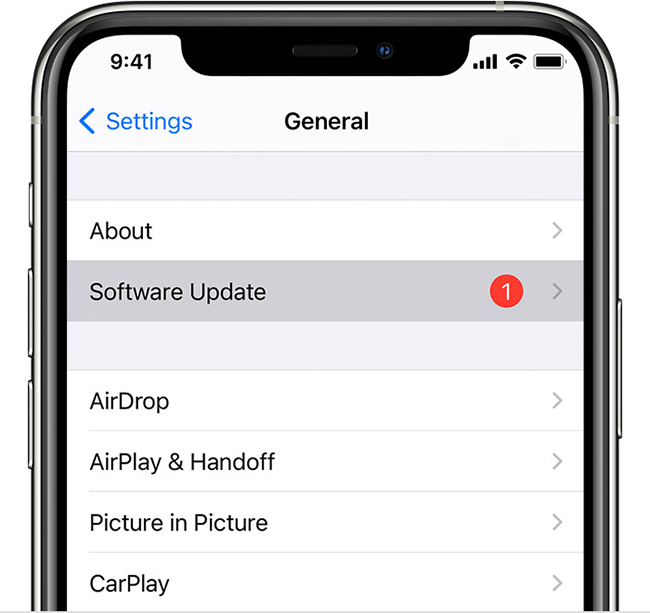 Method 6: Restore iPhone
In case the former solutions are ineffective to get rid of the unresponsive Home button, you still have chance to restore your device so as to fix the buggy system. The pre-step is to make a backup to prevent from data losing. You could back up on iCloud or iTunes. Here is how to restore iPhone on iTunes.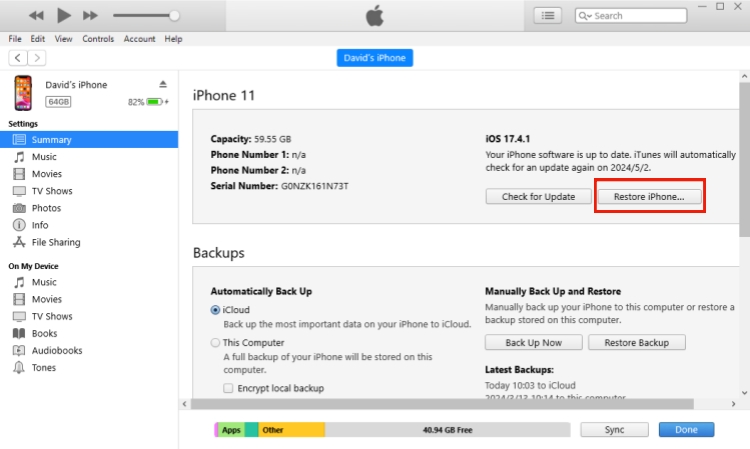 Step 1: Connect iPhone to iTunes on your computer.
Step 2: Click the iPhone icon when your device is recognized, and you will be guided into the Summary section.
Step 3: Hit the Back Up Now option if you haven't made a backup.
Step 4: Click the Restore iPhone button to fix your iPhone system. Then, check if the Home button resumes working.
Method 7: Realign the Dorking Port
Bad habits such as rough plug and unplug the switcher or connector are potential to stop the Home button from working. To remedy the outplaced Home button, you could take a method to mildly plug the USB cable into your device, push a 30-pin connector towards the direction of your Home button, and press the Home button at the same time. Then, unplug the cable to see if the Home button works as usual. Moreover, you'd better cast off these kinds of improper habits of iPhone usage, otherwise, the life of your device must be shortened.
Method 8: Repair iPhone System Error
If the above-mentioned solutions are invalid, your system software may be corrupted to a deeper degree. Don't worry, you could take advantage of a third-party tool to fix the unresponsive Home button on your own. Joyoshare UltFix is the best choice that helps you escape from the impact of over 150 system problems, including iPhone black screen of death, iPad Home button not working, etc. With high compatibility, all your system errors could be easily fixed on iOS/iPadOS 16. And it is worth noting that Joyoshare UltFix offers the standard repair mode which will not cause data loss and the deep repair mode which is capable of fixing serious software issues. More than these, you could use this program to enter/exit recovery mode for free, upgrade/downgrade iOS to the latest version, and reset Apple devices without jailbreak.
Key Features of Joyoshare UltFix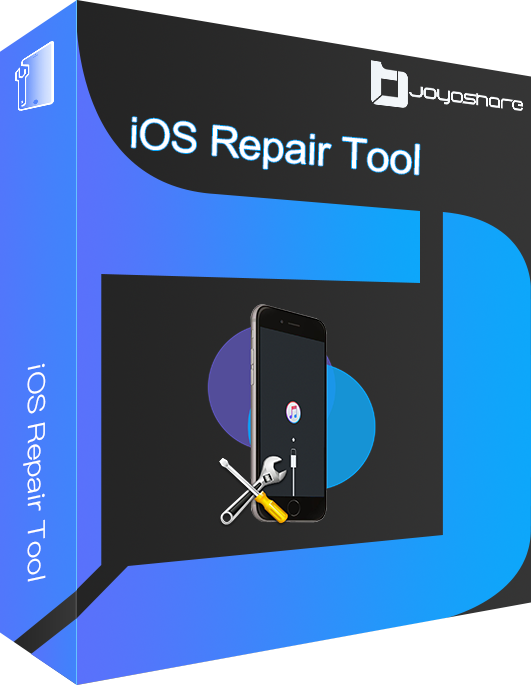 Fix Home button not working on iPad/iPhone/iPod touch
Repair 150 + system problems with standard repair and deep repair
Support the latest iOS 17 and iPadOS 17
Free to enter/exit recovery mode
Downgrade/upgrade iOS without effort
Step 1

Plug iPhone into PC and Launch Joyoshare UltFix

Download and install the latest Joyoshare UltFix on your computer, and use a USB cable to connect your iPhone to this trusted PC. Select iOS System Repair and click the Start button.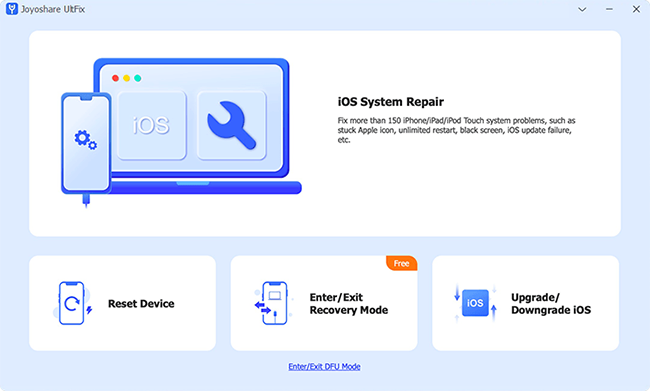 Step 2

Choose Standard Repair

Choose the standard repair mode, and you can enter the next page if your iPhone is detected successfully. On the opposition, you need to put your iPhone into DFU mode or recovery mode in advance by following the instructions shown on the screen. Then click the right arrow to the next step.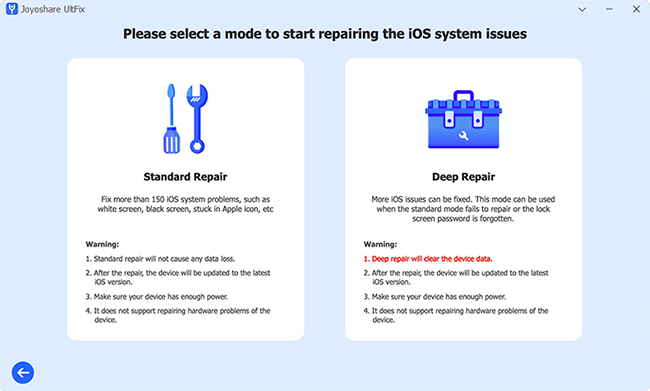 Step 3

Get the Matching Firmware Package

On this interface, your device information is detected and displayed for you to check. After your confirmation, click the Download button to get the corresponding firmware package and wait for its verification.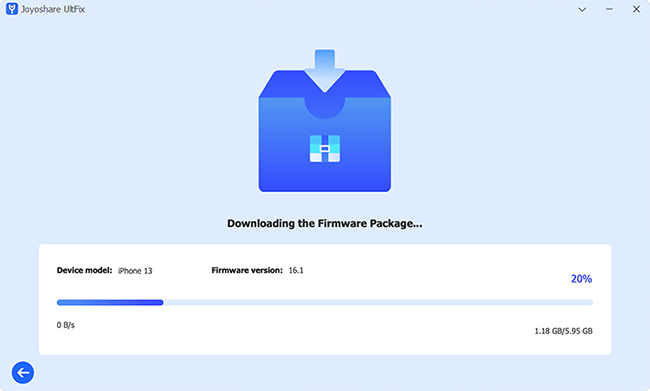 Step 4

Start to Fix Home Button on iPhone

Click the Repair button to start unzipping the firmware package and it will automatically fix your system issue. Once your iPhone turns on again, press the Home button to check if the problem goes away.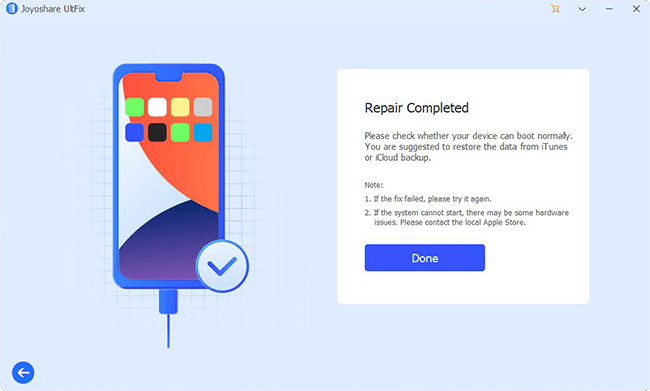 Method 9: Fix Hardware Issue
Since your iPhone 5/6/7/8 series has been used for a long time, it is hard to exclude that your Home button is damaged. Therefore, if the 8 foregoing methods cannot fix your iPhone Home button, you need to go to the local Apple Store and ask the servicer to inspect your device.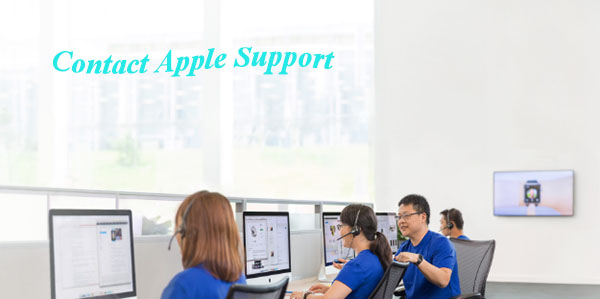 Part 3. Summary
After reading this post, you could get to know why is your iPhone Home button not working, and 9 corresponding solutions to fix this issue. If you ensure your Home button is clean and well worked before, you could try to take action to remedy your system software. When you find the common methods that cannot fix the Home button, give Joyoshare UltFix a chance, which will help you get rid of these kinds of system errors without losing data. However, if the Home button on your iPhone is physically damaged, it is recommended asking Apple Team for help rather than repairing it by yourself.