The Volume button is an essential component to adjust the device volume. Without a sound volume button, users can not enjoy music or videos at a suitable volume. At unexpected times, users may discover that the iPad Volume button does not work properly. Some people reported that the Volume button is stuck and can't be pressed down, while other people reflected that when they pressed down the button, nothing could happen.
Fortunately, this tutorial will help you to get rid of the "iPad Volume button stuck" issue with ways. If you are experiencing this button issue, do not miss the following information which can fix your issue for good.

Part 1. How to Fix Stuck Volume Button on iPad Temporarily?
When you find that the Volume button is not working, there are other alternative ways for you to adjust the iPad volume. However, in essence, these ways will not fix the Volume button issue. If you just want to know the real solution, you can skip it down to the next part.
Option 1. Use the Volume Slider in the Settings App
Apart from the Volume button, you can also use the Settings app to change the volume. Just go to Settings → Sounds. Then, move the volume slider under RANGER AND ALERTS to the expected volume.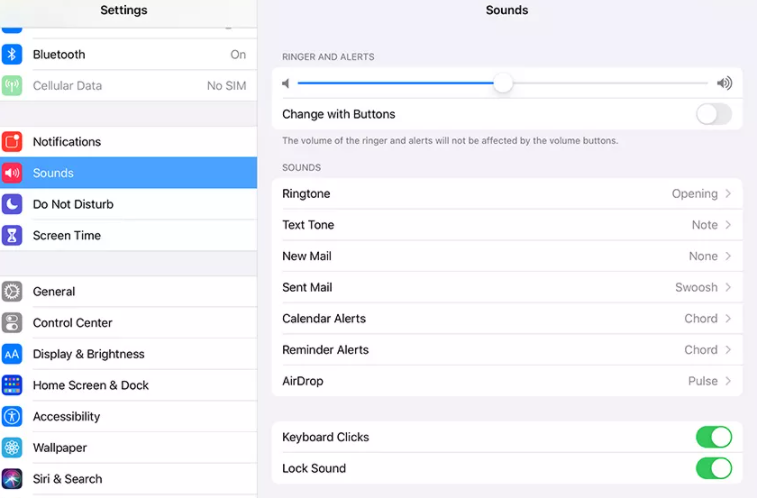 More tips: You can also adjust the volume from Control Center. You need to swipe down from the top-right corner of the screen and then drag the volume icon.
Option 2. Use AssistiveTouch to Adjust the Volume
Another option you can select is to use AssitiveTouch. To turn it on, just go to Settings → Accessibility → AssistiveTouch. Then, turn on the switch. A virtual button will appear on your iPad screen. When the button appears, tap on it and choose Device. Next, you'll see the option to turn the volume up or down.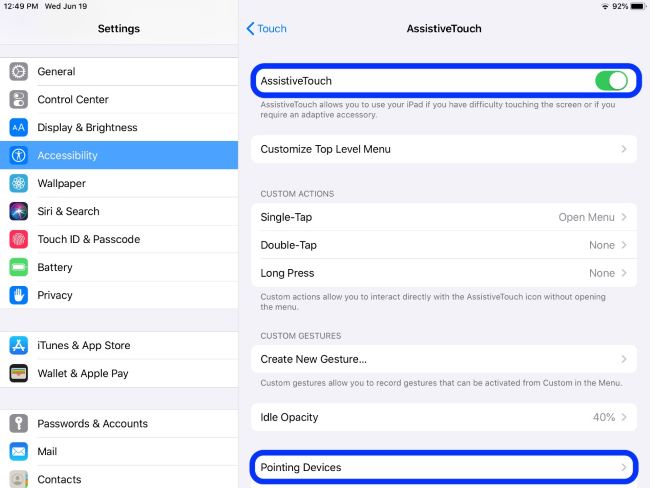 Part 2. How to Fix iPad Volume Button Stuck Permanently?
If you intend to address the real problem, the following information will be useful. The following eight solutions aim to solve your problem for good.
Fix 1. Clean the Volume Button
Start by turning off your device. To clean your Q-tip, dunk it in high-percentage isopropyl alcohol. If there is excess alcohol on the Q-tip, shake it off so that it doesn't drip wet. To clean the stuck button, use the Q-tip to push cotton fibers deeply inside any cracks and crevices that stick out from your phone. If you'd like to be sure your phone won't be contaminated by alcohol, we recommend flipping it upside-down while you work so gravity does not penetrate it.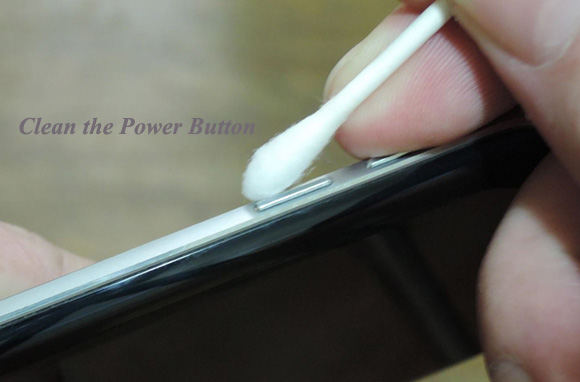 Fix 2. Take OFF iPad Case
Check if the button is broken, especially if you are using the iPad case. Sometimes, a poor iPad case can let your volume control on iPad not working as well. Hence, users may try taking off the case, and then see if the Volume button can work again.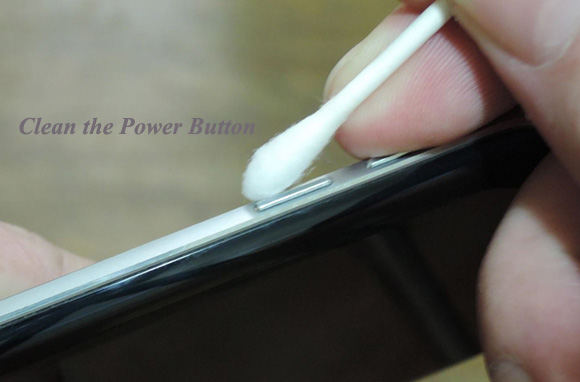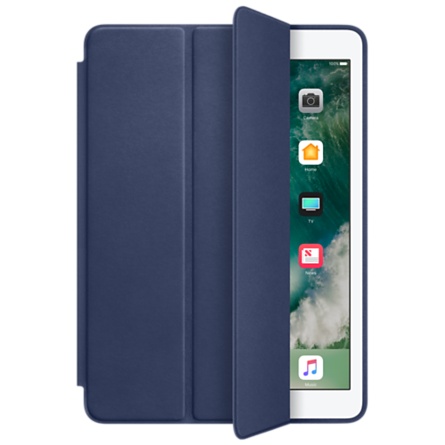 Fix 3. Hard Restart Your iPad
As we know, force restart can be an effective way to fix common software or system issues. To hard restart your iPad, just do this:
If you are using an iPad with a Home button, you need to simultaneously press both the Power and Home buttons for several seconds before the device turns black and restarts itself. After the Apple logo appears, you can release the buttons.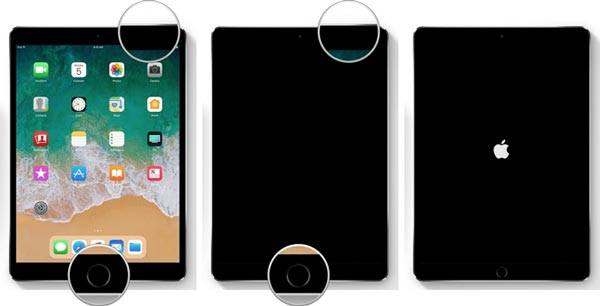 If you are using an iPad without a Home button, you need to press and quickly release the Volume Up button, and then press and quickly release the Volume Down. Next, press the Power button before your iPad restarts.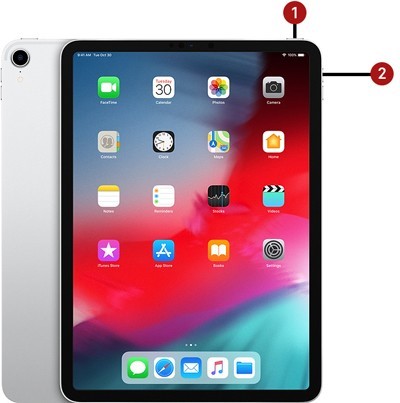 Fix 4. Use a Professional Repair Tool—Joyoshare iOS System Recovery [Effective]
There is another effective way if your iPad is facing system or software glitches that further cause your iPad to stop working. With the development of technology, third-party system repair software enables you to fix your devices at home. Among varied iOS system recovery software, Joyoshare UltFix iOS System Recovery can be your best choice.
But why should the best choice be UltFix? This is because UltFix can fix your Apple devices at a faster processing rate and with a higher success rate than other counterparts. It can fix more than 150 iOS system issues in a jiff without losing any of your precious data. If your iPad Volume button does not work, UltFix can turn it back to normal with simple steps. Of course, when your iPad is stuck in headphone mode, boot loop, or Apple logo, UltFix will not depress you. Additionally, it is compatible with the newest version of the iPad and other new iDevice models. Another boon is that it can let you enter or exit Recovery mode with one click.
Key Features of Joyoshare iOS System Recovery: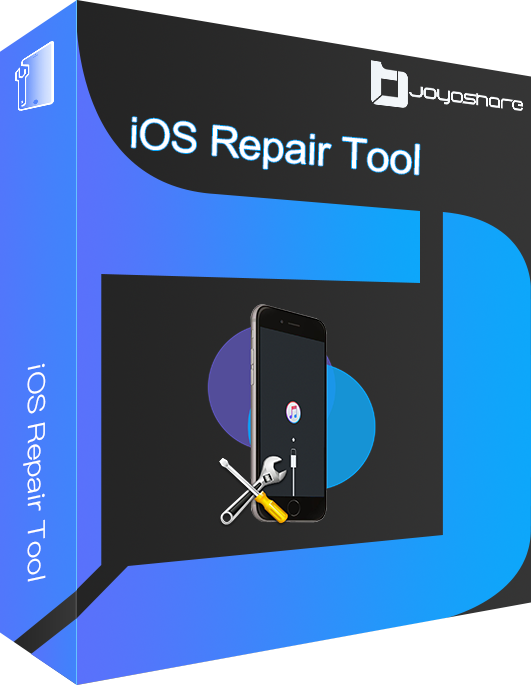 Fix iPad volume button stuck or not working with a few clicks
Uniquely designed with dual repair mode
Zero data loss to guarantee maximum data protection
It can repair 150+ possible iOS problems
Free exit or get into recovery mode quickly
In this part, we are going to show you the detailed steps to fix the Apple iPad Volume button not working.

Step 1

Launch UltFix and Connect the iPad to Your Computer

First, open UltFix. Then you need to use a USB cable to connect your iPad to the computer. The software will detect your device within seconds and then click Start on the right side.

Step 2

Select the Standard Mode

Now, it is time to select a mode. Here we recommend you to choose Standard Mode, as this mode will not cause any data loss. If you decide on a mode, just click Next.

Step 3

Download the Firmware Package

Before downloading the firmware, you can check the device information. Then, click Download. Be patient, and wait for several minutes to complete downloading.

Step 4

Start to Repair

The final step you need to do is to click the Repair button. Then, your Apple iPad Volume button not working issue will be fixed.
Fix 5. Update iPad System Version
Updating the iPad's operating system is another option to fix the stuck volume button issue. Having an outdated operating system will lead to other problems, so it's better to deal with it as soon as possible. Here's how to update your iPadOS:
Step 1. Simply head to Settings.
Step 2. Click on the General option.
Step 3. Choose Software Update.
Step 4. Click on the Download and Install. Your iPad should work like new.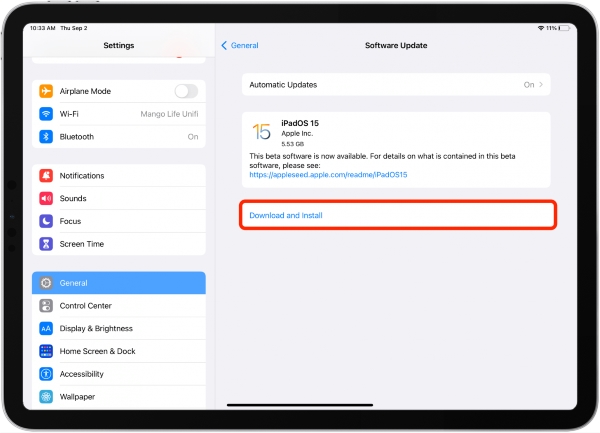 Fix 6. Reset Your iPad
If you did use the above methods one-by-one, but still the volume control on iPad not working, now you might need to reset your device. To do this, you need to create a backup of your iPad and erase all the content settings. It might also work to reset your device if you are having difficulty using the Volume button after downloading an app or attempting a jailbreak. Again, this method will delete all of the contents on your phone. So, you'll need to back up your iPad at first. Then you need to go to Settings → General → Transfer or Reset iPad → Erase All Content and Settings.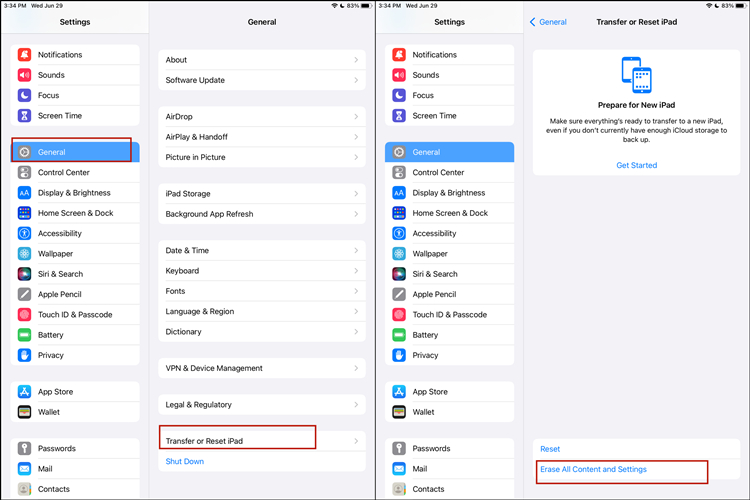 Fix 7. Put Your iPad in DFU Mode
Device Firmware Update, or DFU mode for short—is a state that an iPhone or iPad can be put in to get your device back into working order. It is the most thorough kind of recovery you can perform on an iPad. It's crucial that you carry out a DFU restore rather than a standard restore because a DFU restore replaces the firmware. DFU mode gives iTunes or Finder more privileges over your iOS device.
Now, let's put your iPhone into DFU mode to fix the "volume button on iPad stuck" issue:
If you are using an iPad with a Home button:
Step 1. Take a lightning cable and plug your iPad into the computer.
Step 2. Launch iTunes (if your PC or Mac running macOS Mojave 10.14 or earlier) or Finder (if your Mac running macOS Catalina 10.15 or newer).
Step 3. Simultaneously press the Power button and the Home button for about three seconds after the screen turns black.
Step 4. Release the Power button but keep holding the Home button until iPad appears in iTunes or Finder.
Step 5. Now, click on the Restore iPad button.
If your iPad is without a Home button:
Step 1. Use a lightning cable to connect your iPad with your computer. And then open iTunes or Finder.
Step 2. Again, press and hold the Power button and pause for about 3 seconds.
Step 3. Hold down the Volume Down button while still keeping holding the Power button for 10 more seconds. Then release the Power button.
Step 4. Hold the Volume Down button down for a further five seconds, and let it go when your iPad appears in iTunes or Finder.
Step 5. Click on Restore iPad.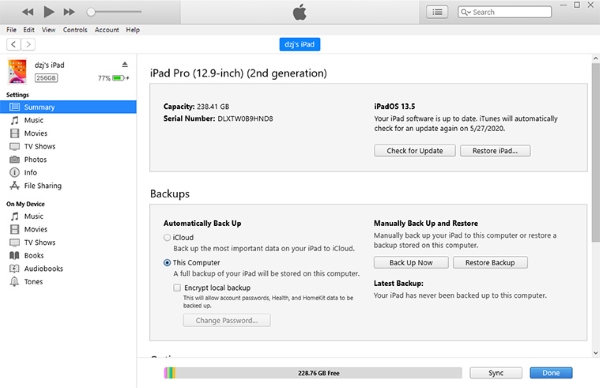 Fix 8. Repair the Volume Button in Apple Store
There is also the possibility that the Volume button can't be pressed down at all and is stuck. In this situation, your Volume button may be broken and you need to repair it.If all the above-mentioned methods are not effective, this means that the volume button is damaged or broken. You may have to visit an Apple store to repair it. You can choose to call Apple Help Center to make an appointment first so you don't have to wait around.
Part 3. FAQs about the "Volume Button on iPad Stuck" Issue
Q1. Why is my iPad button stuck?
There are several reasons why this issue occurs. It is most likely that your iPad will experience this issue due to a malfunctioning volume button. As a precaution, you should keep your iPad clean regularly to avoid button jams. There is a possibility that your iPad may be affected by software bugs, and your volume button may become stuck either up or down. When this happens, using an iOS repair tool is the best option. There is also the possibility that the hardware has been damaged, in which case, it would be very difficult to fix it yourself.
Q2. How much does it cost to fix the iPad Volume button?
This question cannot be generalized. Depends on why your iPad Volume button is not working. If it's a short-lived fix, you can check the first part of the previous article and use the two previous methods to adjust it in your iPad Settings app, which doesn't cost you any money.
But if your iPad's system is corrupted, then you can try to use Joyoshare iOS System Recovery, it is cost-effective and has a great success rate that will never let you down. There is also a case that if your iPad hardware has been damaged, then you need to send it to the Apple repair center, the exact price depends on the degree of damage to your device.
Part 4. Final Thoughts
We all know iPad Volume button stuck or not working is not a mild issue. However, it will not be hard to solve this issue if using the above-mentioned methods. After our close study, Joyoshare UltFix is qualified for being a better choice for you. It has been tested on multiple devices and is guaranteed to be malware-free and adware-free. We hope you've found the above information helpful in solving the annoying issues. You are welcome to contact us if you have any problems or issues related to iOS errors.