Got your iPhone out of work due to iPhone error 29? Had no idea how to fix it? Annoyed at the terrible experience? Wonder whether your iPhone can be repaired or not? No worries anymore! In this article, reasons why your iPhone encountered error 29 will be analyzed at first, and then a lot of helpful solutions are listed in the following. Let's take a look and find a better way that is suitable for you.
Why You Get iPhone Error 29?
(1) Battery Changes. Have you ever replaced your original battery with a new one? If so, it may cause you to get iPhone error 29 in your iTunes. Most of you might have never fixed your eyes on this issue. But it's not late now.
(2) Outdated Version of iTunes. If your version of iTunes has not been updated until now, iPhone error 29 will also appear to annoy you.
(3) Antivirus Software. An outdated antivirus software may resulted in error 29 on your iPhone when updating iTunes.
(4) Older Version of Computer Operating System. Check out if your computer operating system is out of date. If your version hasn't been updated, it may not be compatible with the latest version of iTunes. This is also an important point that you have to notice.
Part 1: Fix iPhone Error 29 without Data Loss
Joyoshare UltFix iOS System Recovery, as a professional system recovery software, is multifunctional. You can't imagine how helpful it can be. To be honest, it is the most convenient and easiest way to solve such issue. In my opinion, one of its biggest advantages is that it is able to fix errors without losing or leaking any data, which is very safe and worthy of trust. It contains two kinds of mode, namely standard mode and advanced mode.
Standard mode is suitable for most of the common issues, such as black screen, restore failure, iTunes error 29, iPhone error 21 and other various errors. And it's sure that data stored in the device won't get lost. Besides, if advanced standard is used, more complicated problems can easily get resolved, which can get the device back to normal as soon as possible. Last but not least, it is more than a system recovery tool, since it has other useful features including fixing iTunes errors, free software update and so on.
Key Features of Joyoshare UltFix iOS System Recovery
Fix iTunes error code 29 without data loss
Clear and user-friendly interface
All iOS devices and all recent iPhone models supported
One-click to exit and enter recovery mode for free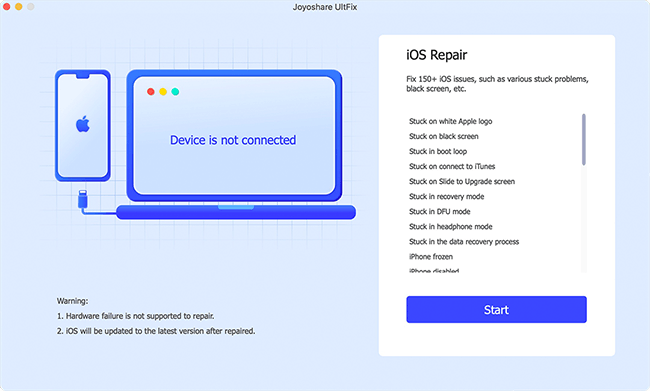 Steps to Fix Error Code 29 on iPhone without Data Loss:
Step 1: Launch Joyoshare UltFix iOS System Recovery and connect your iPhone to the computer. Then your device will be automatically detected. When your iPhone is detected, you can simply click "Enter Recovery Mode" button to start.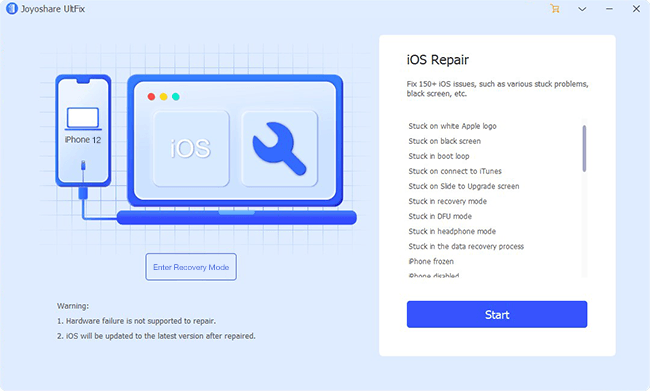 Step 2: Select a repair mode to start repairing the iOS system issues. Two different modes will show up, of which standard mode is recommended, since it is perfectly able to fix error 29 on your iPhone without any data loss. So you can set your heart at rest freely.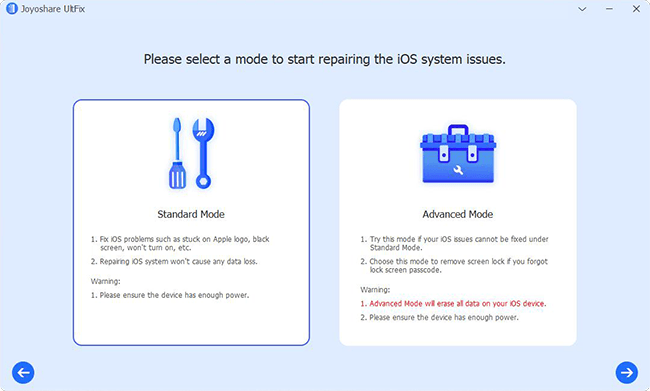 Step 3: Press "Next" button and select the device model that you want to fix. And then information about your device will be shown on the screen. If there is something wrong, you are allowed to correct it. Then you can begin to download firmware package.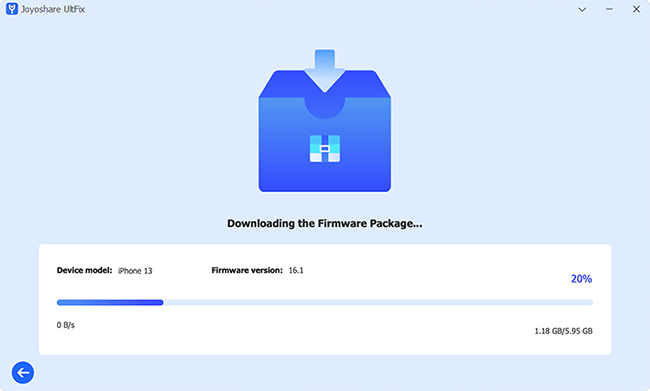 Step 4: Once downloading is finished and verified, it moves to unzip the firmware package. After unzipping, it's the very time to click "Repair" button to fix error 29 in your iPhone.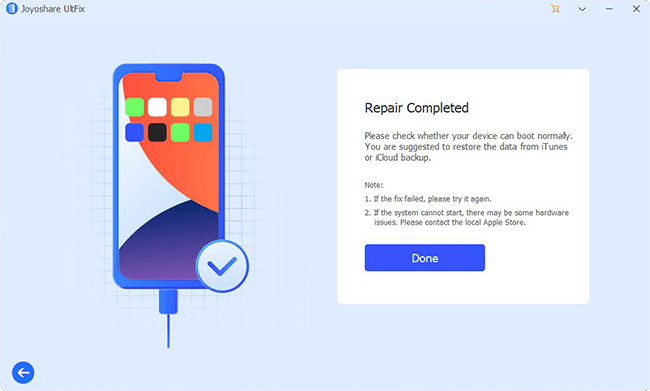 Isn't it easy and convenient enough? Just have a try if you also think it worth.
Part 2: Install Original Battery to Fix iPhone Error 29
Installing the original battery is a feasible way for you. The reason why error 29 occurs to your iPhone is that you installed your battery in an incorrect way or the original battery is out of use. You might never think about this. But it's true. Therefore, it is better to install the original battery again rather than a new one so as to make sure that your iPhone is at work correctly. Of course, it doesn't mean that your new battery is of no service. Once your iPhone is back to normal, you still can use your new battery.
But what should you do if your original battery doesn't work at all? Don't worry about this, I'll show you how in the following.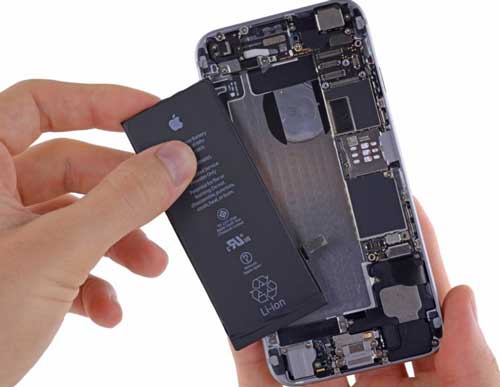 Step1: Turn off your iPhone by pressing "Power" button;
Step 2: Remove the two screws from the bottom of the iPhone by using a Philips cross-head screwdriver (number 00);
Step 3: Slide the rear cover upward slowly and lift it off entirely;
Step 4: Remove the Philips screw that locks the battery connector to the motherboard;
Step 5: Use a plastic pull tool to lift the connector in the illustration below;
Step 6: Make sure the contact clip is in its correct position;
Step 7: Screw the clip to the battery to secure it in its original place;
Step 8: Put the rear cover back on and tighten the shell with the two screws at the bottom.
Part 3: Update iTunes Version to Fix iTunes Error 29
If you make sure that iTunes error code 29 has nothing to do with your battery, then you may come to the third solution. There might be something wrong with your iTunes version. Thus, it is better to update your iTunes to the latest version, which will help a lot.
Here's how you can update the latest version on a Windows PC: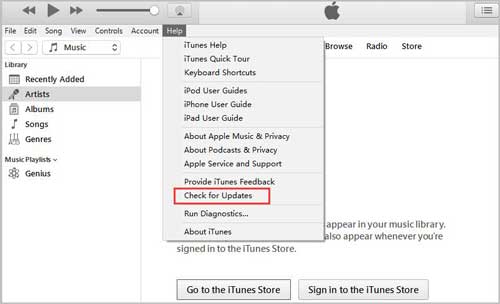 Step 1: Open iTunes;
Step 2: At the top of the iTunes window, a menu bar appears, and choose "Help" > "Check for iTunes Updates";
Step 3: If your iTunes needs to update, a pop-up window will show up. Check whether the newest version is available. Then click "Download iTunes" to update.
Below is how you can update iTunes version on Mac: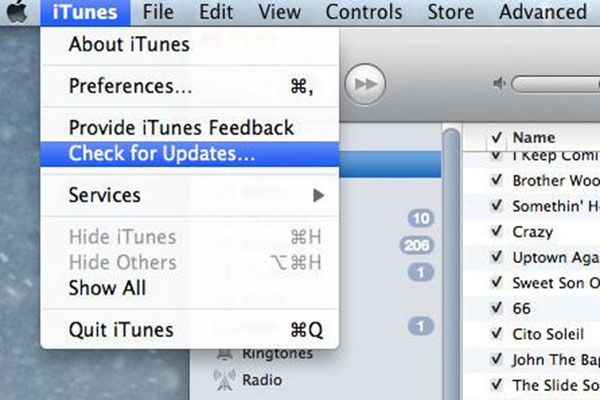 Step 1: Open the "App Store" on your Mac;
Step 2: Click "Updates" that appears at the top of the window;
Step 3: Check if there is any update available, and then tap "Install".
Part 4: Update or Switch off Antivirus Software
If you don't update or switch off your antivirus software, then you may encounter iPhone error 29. It is because that, with your antivirus software becoming outdated, your iPhone will be more vulnerable to those virus. As a result, more and more issues will appear, iTunes error 29 included. Therefore, to avoid such issue, keeping your antivirus up to date is a wise decision. After updating, please remember to restart your iPhone to check whether it's back to normal.
In addition, this kind of error may also occur when your iTunes is updated with such outdated antivirus application. Thus, if you are not really patient to update every version, then you are able to turn off your antivirus software simply when updating your iTunes. You can also turn it on later.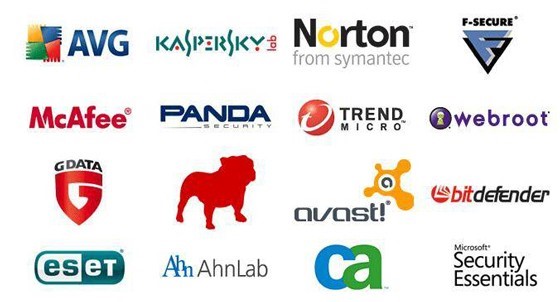 Part 5: Update Computer Operating System
Well, solutions above can't really resolve error code 29 with iTunes, that's why you are here. But it doesn't matter. Another way may be the best for you. Please update your computer operating system to make sure that its version matches with your iTunes. In this way, your issue might be solved easily. Below is the step-by-step guide:
Computer Operating System Updated on Mac: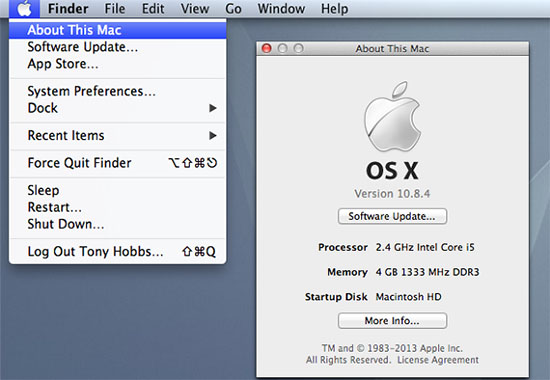 Step 1: On your Mac, choose "Apple menu" > "System Preferences", then click "Software Update";
Step 2: If you want to automatically install macOS updates, please select "Automatically keep my Mac up to date".
Computer Operating System Updated on Windows: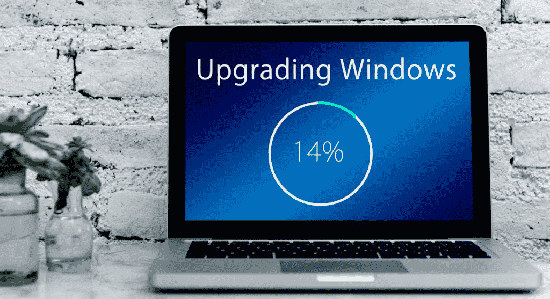 Step 1: Click "Start" button in the lower-left corner. Then type Update. After that, in the list of results, click either "Windows Update" or "Check for updates";
Step 2: Click the "Check for updates" button;
Step 3: If a pop-up window shows that important updates are available, click it to view and select the important updates to download or install;
Step 4: In the list, click the important updates for more information. Select updates that you want to install, and then click "OK" and click "Install updates".
Part 6: Factory Reset to Fix iPhone Error 29
Factory resetting is also a helpful solution to fix iPhone errors including error code 29. But what you must bear in mind is that it is a great necessity to back up your iPhone data before you restore factory reset. Otherwise, all of your data will get lost.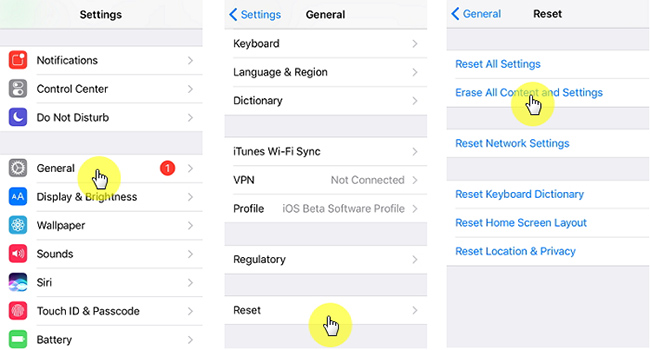 Follow these steps to restore factory reset:
Step 1: Open you iPhone and move to "Settings";
Step 2: Go to the "General" and then you are able to choose "Reset";
Step 3: After that, tap on "Erase All Content and Settings". Then a warning box will appear to confirm your decision. Tap "Erase iPhone". If you have a passcode, then you need to enter it to finish the process.
Bottom Line
From the information we learn above, it can be concluded that all solutions are helpful and easy. Among them, I think Joyoshare UltFix iOS System Recovery is the simplest and most reliable way to solve your iPhone error 29. And I recommend all of you to have a try. Luckily, it provides free trial, so if you are interested in it, please don't be hesitant to try it. I'm here waiting for your feedback.