Running on one of the most raved, efficient, and secure OS, the iPhone is one of the world's most envied smartphones. However, even with its high performing iOS software, the device is not immune to developing glitches, and iTunes errors are some of the most common issues. Among them is the dreaded and annoying iTunes error 2009; it occurs when you try restoring or updating your iPhone with iTunes.

A pop notification will most often display on your screens saying "iPhone could not be restored. An unknown error occurred(2009)", which means that you cannot restore or update your iPhone to the latest software version. If you have been experiencing this problem, you are looking at the right post. In this piece, we will look at some of the most effective solutions and probable cause for your error 2009 iTunes issue.
Reasons for iTunes Error 2009:
They are several underlying causes for this error. They generally include:
1. Using a faulty USB cable;
2. Corrupt iTunes or OS files;
3. Virus or malware infection;
4. Deleted iTunes related files
Part 1. Check USB Connection to Fix iTunes Error 2009
Before moving to more complex solutions, you should begin by taking care of the basics, like checking your USB connection. Remember, using a faulty cable could result in an "iPhone could not be restored error 2009" notification.
See if the cable is connected as required. Also, make sure that you are using a genuine Apple USB cable. You can borrow a working cable from your friend just to ensure that the problem is not from using a faulty cable.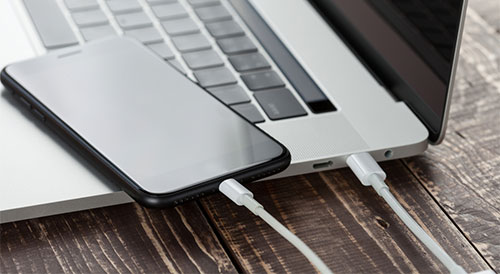 Part 2. Reboot Computer and iPhone
Sounds like a cliché, does it? I mean, it is the most common thing you will hear people saying every time their devices misbehave, "try restarting your device." Well, for sure, it works. Restarting both devices helps eliminate occurring software errors that could be the reason for your predicament. This means your devices get a fresh start.
To restart your iPhone, simply press and hold on the "Sleep" button until a switch off slider appears. Drag the slider to switch off. Please wait for a minute before starting it again.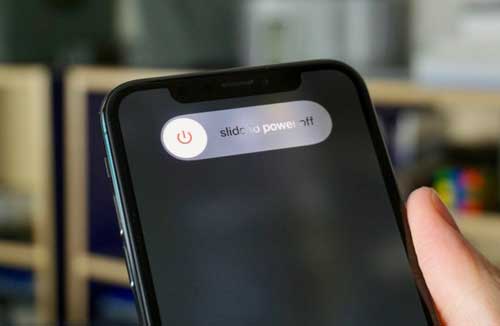 Part 3. Update, Run and Disable Antivirus Software
As we said earlier, it is quite possible that the iTunes error 2009 could result from virus infection. To eliminate this possibility, consider updating your security software, do a full scan of your PC to clean up any malware.
After that, you need to disable it temporarily. Most third-party security software are equipped with a firewall that may be barring iTunes from accessing the Apple servers and hence the error. Go to the settings menu on your security software to see how you can disable it.
Part 4. Disable iTunes Helper to Repair iTunes Error 2009
If the previous solutions fail to work, maybe the iTunes helper is responsible for the error 2009 iTunes. It would help if you considered disabling it first. Here is how you get around that!
On Mac:
Go to the System Preferences>> Account and click on the "Login Items". You find the "iTunes Helper" on the items list and disable it.

On Windows:
Click the "Start" option, open and run Command. Type 'MsConsfig', and hit "Enter." Find "iTunes Helper" and disable it.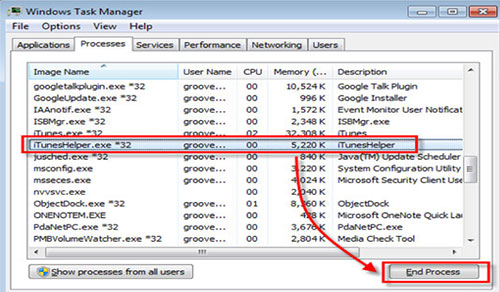 Part 5. Uninstall iTunes and Re-install
It is imperative that you are running an up to date iTunes app. Also, to ensure that the files are not corrupt, you should install new software. First, you need to uninstall the existing one. To install it again, browse https://www.apple.com/itunes/download/ . It is here that you will get the update and legit iTunes application. After that, check if iTunes error 2009 has been rectified.
Part 6. Fix iTunes Error 2009 with Zero Loss in Joyoshare UltFix
If all the above solutions have not worked for you, then it is almost certain that your iPhone has a software glitch. To resolve this, you will need to have the right tools for the job. Here, we highly recommend that you use the Joyoshare UltFix iOS Recovery Tool. It is a top and professional tool built to help iOS device users fix iOS related problems and, at the same time, update their devices to the latest iOS version without data loss. The program comes with two flexible fixing alternatives, i.e., Standard Mode and Advanced Mode, and is available for Windows and Mac OS.
Key Features of Joyoshare iOS Repair Tool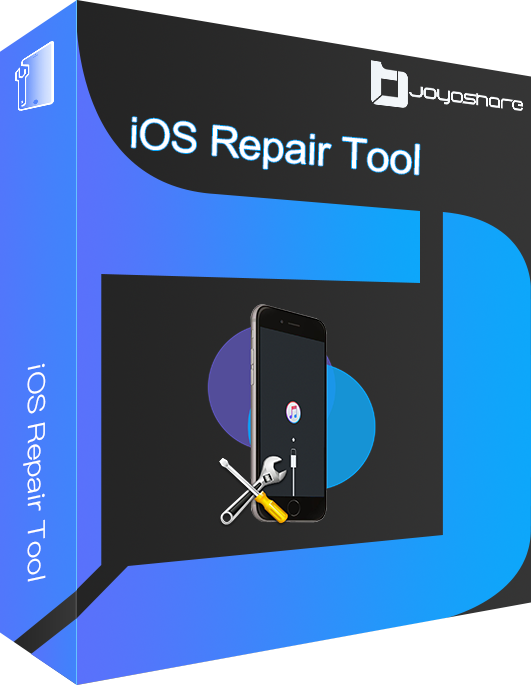 Best iOS system recovery tool to fix various iTunes errors
Support all iDevice models and the newest iOS version
Standard mode to repair iOS system issues without data loss
One click to let any iDevice to enter/exit recovery mode for free
Here is a detailed guide on you can solve the iTunes error code 2009 using Joyoshare UltFix:
Step 1

Launch Joyoshare and connect your iPhone

Launch Joyoshare UltFix on your PC and go to connect your iPhone to the PC using a genuine USB cable. After the iPhone is detected, one click "Enter Recovery Mode" to put your device into recovery mode. Then, proceed with "Start" option.

Step 2

Select repair mode

Two repair options will appear on the next screen. Select the standard mode, which ensures that your iPhone data remains intact. When the issue couldn't be repaired with standard mode, use the advanced mode as a last resort.

Step 3

Download and verify firmware package

Click on "Next" to get ready to download the firmware. Confirm whether the package matches your iPhone device info before hitting "Download" to begin the download process. Once downloaded, it is going to be verified automatically.

Step 4

Fix iPhone restore error 2009

Hit the "Repair" option to get the firmware package unzipped and begin the repair process. Ensure that your device is connected all through the process. When it is done, boot your device to see if the problem is solved. This should fully resolve the iTunes error 2009 issue.
Conclusion
If you have been having a problem restoring or updating due to the iTunes error 2009, we hope you have found the curing pill for your suffering. We have in this article featured some top solutions to remedy your problem. The ball is now on your coat; all that is required of you is to try them out and find the best solution for yourself. For instance, you can try using the Joyoshare UltFix to fix the issue. The program is easy to use, efficient, and solves your problem within no time and without data loss. You can always download the app for the Joyoshare UltFix official site. If the problem persists, you can contact Apple customer support for more alternative solutions.