"Two weeks ago, my iPhone 6 started acting strange. The phone shuts down by itself when the battery is around 20% or less of its capacity, and upon turning it back on again, no matter what I do or how long I wait, the screen remains black and unresponsive. How can I solve the problem?" — From an iPhone user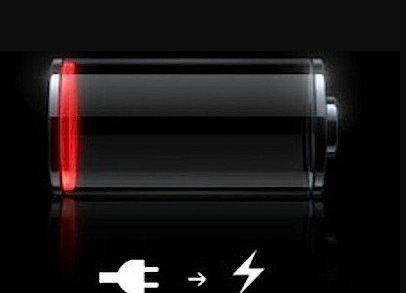 Many people have found themselves with a stuck iPhone on a low battery. It can be frustrating to not know what to do. This issue results from different causes and may show up in different forms. We understand that a lot of users are going crazy about this problem. I'm here to talk about the iPhone battery that has been giving many iPhone users a hard time lately.
Part 1. Low Battery Image on iPhone
A red battery icon can be found on the iPhone's screen. It's a sign that the iPhone will soon shut off. You will need to charge it now. Despite displaying a low battery charge, the iPhone may still work. In other cases, your iPhone will not turn on if it is very low on charge. Your settings and data are being preserved with the little charge it has. It is therefore imperative that you should charge your iPhone.
Once your iPhone's battery is completely depleted, it will take a little longer to charge before it turns on again. You might be unable to turn the device on even after charging for about 20 minutes. However, a red battery icon and a cable connection icon will appear on its screen, indicating that it must be connected to a power outlet. The presence of icons indicates the phone is responding. If it does not power on, then it needs more time to charge. Charging an iPhone battery completely drained often takes about four hours on average.
Even after charging, if your iPhone still does not respond, then its iOS might be frozen. When you are unable to turn off or restart your iPhone, it is said to be unresponsive. The following guidelines explore what is wrong with your iPhone when it displays a low-battery image and is unresponsive. What's more, fix your frozen iPhone.
Part 2. Reasons Why iPhone Displays the Low-Battery Image and Is Unresponsive
* Malfunctioning charging accessories (including charging cords and adapters);
* Charging port problems;
* Charging outlet issues;
* iOS system issues or bugs;
* Broken hardware (e.g. battery).
Part 3. Workable Solutions to Fix iPhone Displays the Low-Battery Image and Is Unresponsive
1. Check the Charging Accessories
The charging accessories should be at least intact so that they can charge the phone normally. It would be best if you can use the Made for Apple USB and adapters to charge the phone, in case unmatching accessories end up breaking the phone battery. If you are experiencing the "iPhone displays the low-battery image and is unresponsive" issue, you might as well try the original charging gears to see if the phone charges again.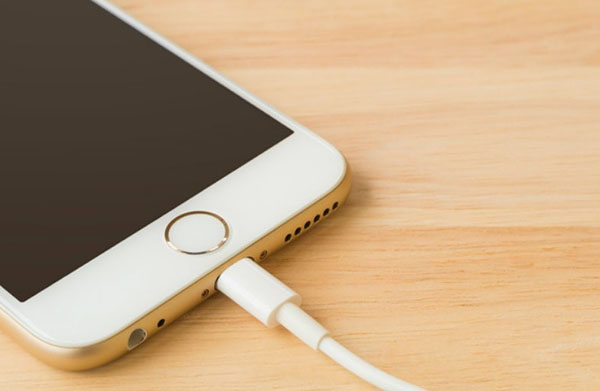 2. Try the Wall Socket
If your shows a low-battery image and then wouldn't turn on even when it is being charged, you might ignore that the socket might be problematic. It is worth noticing that the broken socket won't charge the phone, which then refuses to turn on naturally. Therefore, you can plug your phone into the functioning wall outlet for at least 20 minutes. Chances are you would only have to fix the socket instead of the iPhone.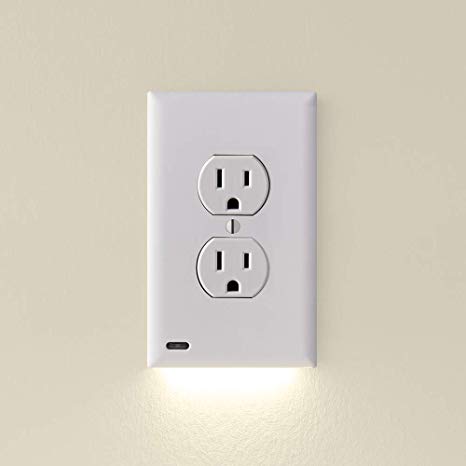 3. Force Restart
Restarting your phone is an easy solution to many problems, but you need a hard reboot to go more thoroughly. If your iPhone is just stuck in the low battery screen with some power left, you can hard reboot it to fix the problem. Different models of iPhones should be hard rebooted differently, and a tutorial about the hard reboot is listed below.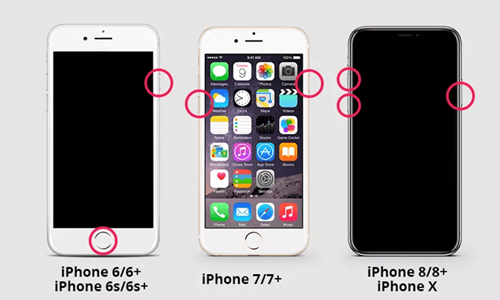 On iPhone 6S and earlier: Hold down the Power button and the Home button simultaneously until the Apple logo shows up on the screen.
On iPhone 7/ 7 Plus: Press down the Power button and the Volume Increase button for around 10 seconds.
On iPhone 8/ 8 Plus, iPhone X, or later: Press and quickly release the Volume Increase button and then the Volume Decrease button. Hold the Side button until the logo displays on the screen.
4. Clean Charging Port
Unable to be charged is one of the main reasons to iPhone displays a low-battery image and refuses to turn on, and that may result from the problems with the charging port. Aside from being undamaged, the charging port should be clean enough. A phone with a dusty charging port is subject to charging problems. Thus, it is necessary to clean up the port of your phone when it cannot be charged.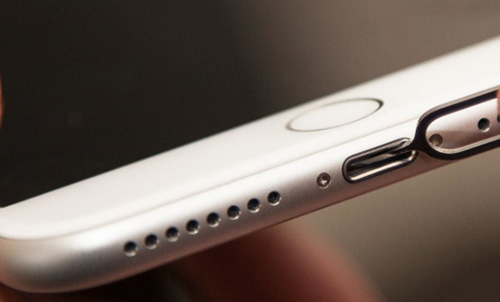 5. Installing the Latest iOS Version
If your phone is only unresponsive when the battery is low but still able to get charged, maybe you should try updating the iOS to eliminate the system bugs or glitches that could lead to this scenario. Charge your iPhone, then conduct the following steps to update it to the latest iOS.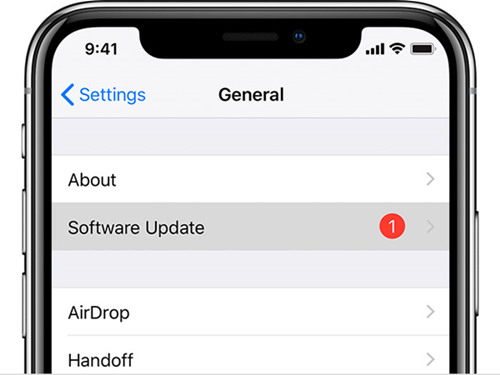 Step 1: Open the "Settings" on your iPhone and then tap the "General" option.
Step 2: Tap on the "Software Update" option.
Step 3: Your device will search for available update. When it finishes, you'll be prompted to click on the available update option.
Step 4: Tap on the "Download" option to start downloading and installing the update package on your device. Make sure that it is connected to the internet.
Step 5: Finally, restart your iPhone, so that the new changes can be fully implemented.
6. Time to Use Joyoshare UltFix [Highest Success Rate]
If the above solutions do not end up well, then Joyoshare UltFix can help you get rid of the problem without any data damage. This software is designed to fix more than 150 issues on almost all models of iPhone, iPad, and iPod in the safest way.
Maybe you are unable to put your unresponsive iPhone into recovery mode or DFU mode, and maybe iTunes doesn't recognize your phone when your try to restore it. But those problems will be gone as soon as you get Joyoshare UltFix, for that it can put your iPhone into recovery mode without iTunes. Don't worry, this operation is free.
Key Features of Joyoshare UltFix iOS System Recovery:
Fix 150+ iPhone problems without losing data
Support iOS 15 and almost all iPhones, iPads and iPods
Put your iPhone into the recovery mode free of charge
Two modes to fix problems with different severity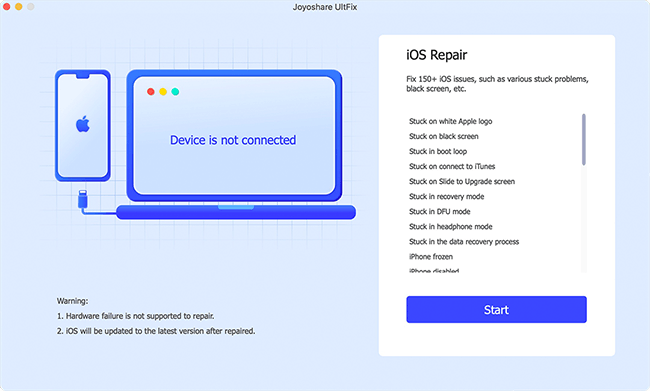 Step 1: Install and launch Joyoshare UltFix, then connect your phone to it using an Apple USB cord. Wait until your computer recognizes your device, and click on the Enter Recovery Mode button to put your iPhone into recovery mode. Click on the Start button to continue.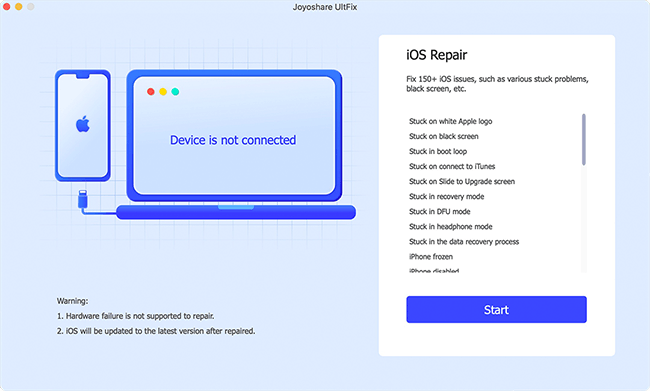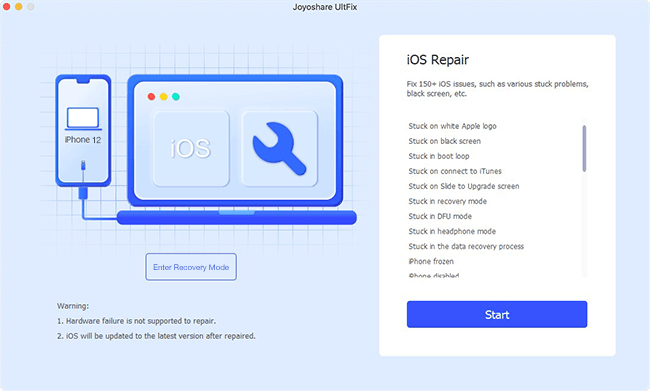 Step 2: Select the Standard Mode to help you solve the iPhone displays the low-battery image and is an unresponsive issue without data loss. This option will fix similar problems like iPhone is taking forever to charge.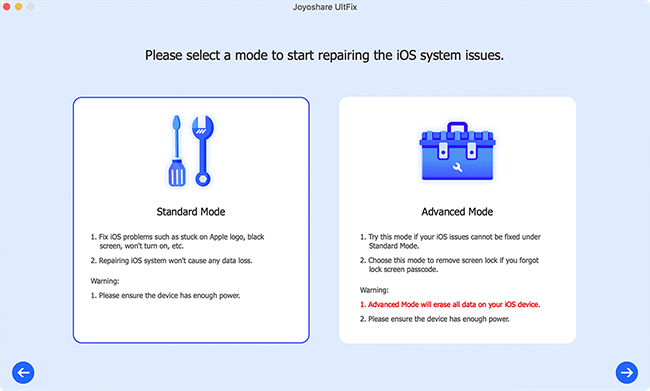 Step 3: Some basic info about your device will be displayed on the screen. Confirm all is correct and tap on the Download button to download firmware. By the time the downloading is finished, hit the Repair button to initiate the repairing process. Several minutes later, your iPhone should be able to get charged and function normally.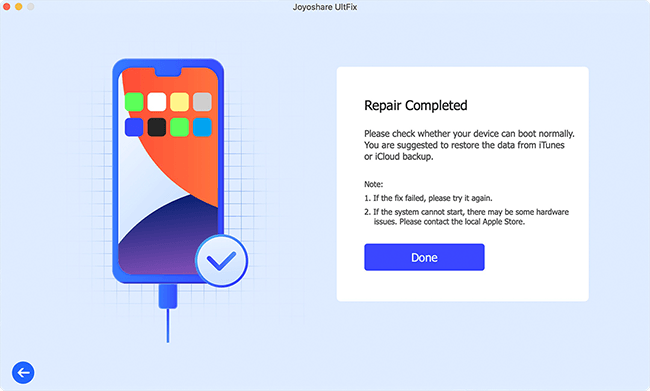 7. Contact Apple for Help
What we must admit is that the issue is very likely the result of hardware damages, e.g., a broken battery. Some may try to repair the phone on their own, but it should be noticed that this operation may result in even bigger damages. Therefore, when all the previous options fail, it would be better if you can go to the nearby Apple outlets to ask for a repairing service. This is the last and safest solution.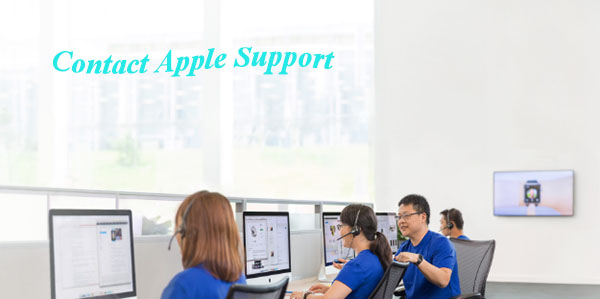 Part 4. Wrapping Up
Alright, that was all Folks! I hope you guys like this fix "iPhone displays the low-battery image and is unresponsive" article and also find it helpful to you. If you encountered any "stuck" as iPhone/iPad stuck on Apple logo, iPhone stuck on black screen or various types of iPhone errors, such as iPhone error 21, iPhone error 4005, etc. Ouch! Yeah, that's heartbreaking, and let's just skip mentioning the annoying issues! If you want to keep this trouble at bay, using the Joyoshare UltFix is highly recommended. We would appreciate your feedback. Feel free to ask me any further questions regarding this article. Then, comment below if you have any questions.