Q: "Why does my iPad battery charge slowly? I plug my iPad into the charger when I go to sleep, but it is still not fully charged the next morning. It is confusing me. If you know some practical ways, please tell me. Thanks!" – Artemis from Apple Forum
This is not a rare issue. Many iPad users have encountered such a problem or are experiencing annoying things like Artemis. There are lots of reasons for the iPad charging slow issues. They can be divided into software and hardware problem generally, such as water damage, broken battery, application conflict, or other system problem. Ten solutions are proposed below according to different reasons.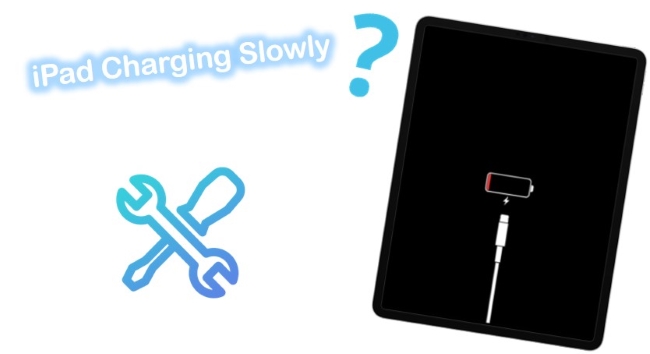 Part 1. Why Do iPads Charge So Slowly?
Apple device owners typically encounter slow charging problems due to either faulty charging equipment or damaged components. There are also instances where software-related issues are involved. Here are all the possible causes why you may be facing this problem.
Not enough power from the source. — Your iPad will also take longer to charge completely if the power coming from the source is lower than the power that it needs to charge for a certain amount of time.
Charge the device while using it. — Using heavy apps like video games and online services will actually take a lot longer to charge your iPad because the battery is also drained simultaneously.
Cable issues. — A damaged cable may still produce a charge, but it may do so intermittently or sporadically.
Software issues. — Oftentimes, devices fall victim to such problems because of software-related factors like faulty software updates, incorrect settings, and others.
Part 2. How to Fix iPad Charging Slow?
Method 1. Check Your iPad Charger and USB Cable
The first thing you need to do when you find your iPad charging slowly even plugged is to inspect whether the USB cable is original or not. If you are sure the iPad charging cable is original, you can check if it is frayed. As everyone knows, USB cables are not resistant to wear. Once it is damaged, it will not work properly.
A broken charger possibly causes the iPad doesn't charge at normal speed. Therefore, you can charge your iPad with your friend's Apple charger, because different chargers output different amounts of electricity. If your iPad is charged fast with another charger, it shows you need to purchase a new charger.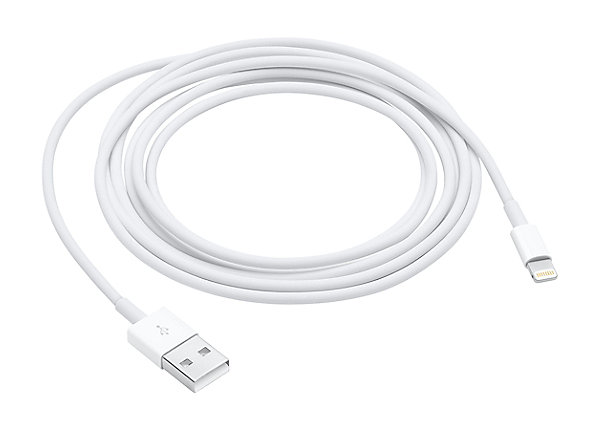 Method 2. Try a Different Outlet
Your iPad charges slowly may be because of an electrical issue having to do with the outlet that you've chosen.
Alternatively, there may be an electrical problem with the outlet you are using for charging your iPhone. If you are using a wall outlet, you may want to try a different one, preferably one that is located in a different part of your house. Consider doing that in future phone charging sessions if you find it makes a difference.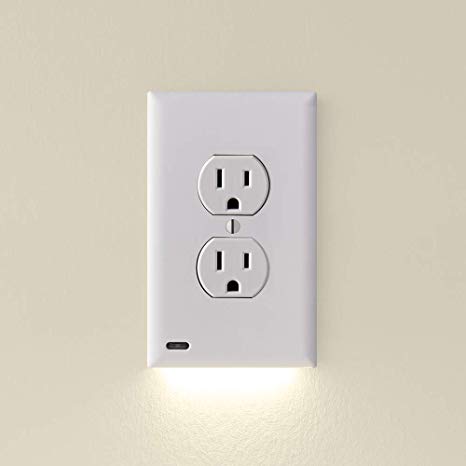 Method 3. Adjust Screen's Brightness
The brightness of your screen could also affect how long it takes to charge your phone. Extremely bright screens waste a lot of battery power. In the Control Center, there is an adjustable brightness bar where you can modify the brightness. Turn it all the way down. Alternately, you can also adjust the bar through Settings, then Display and Brightness, which may be the remedy for the iPad charging slowly issue.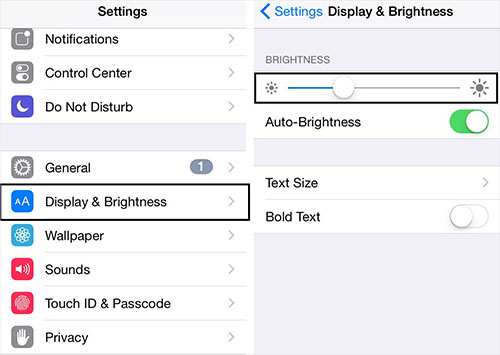 Method 4. Turn OFF Your Notifications
In general, the less your iPhone is doing, the faster it will charge. Therefore, you might be able to speed up the charging process if you turn off your notifications.
Step 1: Open Settings.
Step 2: Touch the Notification Center.
Step 3: Click the Include section when you reach it. Next, tap the apps one by one. Then, turn off the Lock Screen notification. Using this method should decrease charging time, as it eliminates one less distraction from your phone.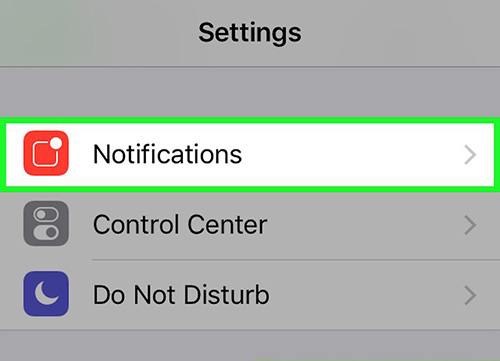 Method 5. Remove Conflicted Applications
Another reason is that some power-hungry apps lead to iPad charging very slowly. Maybe some applications run automatically when you charge your iPad. Under this condition, you can remove the apps temporarily or charge the iPad after you turn it off.
Method 6. Hard Reset Your iPad
If still, your iPad is charging slowly, you will try to force restart the device to repair the problem. The way to restart the iPad is very simple.
Press and hold the "Power" button and the "Home" button for roughly 10 seconds at the same time until you see the black screen. Then, you need to keep holding the two buttons until the Apple logo appears on the screen. Like that, your iPad force reset successfully and you can test if the problem is solved through charging again.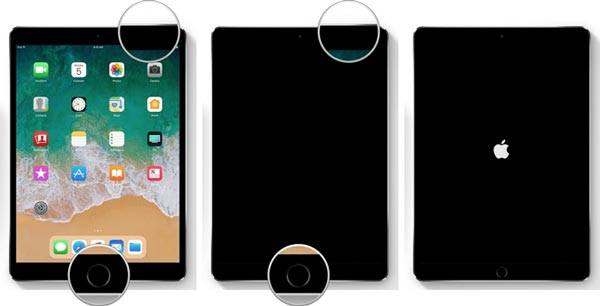 Method 7. Make Sure Your iPad Updated
You should also check if your iPad needs an update. An Apple software update could have resolved a bug that you are experiencing with your iPad. Access the Settings app, then tap General, then click Software Update. The on-screen instructions will tell you how to update your iPad if new software is available. Once you've updated your phone, try charging your iPad again.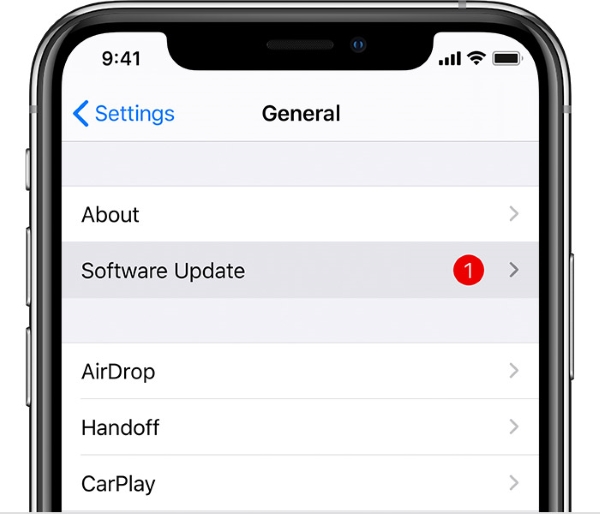 Method 8. Use the Top-Notch iOS System Repair Tool – Joyoshare UltFix
If the problem is not solved with iTunes, it is time to use the iOS system repair tool. As the powerful and professional iOS repair software, Joyoshare UltFix will guarantee to fix the iPad system issues safely. With two repair modes including "Standard Mode" and "Advanced Mode", it can repair more than 150 types of iOS system issues with no data loss, such as iPad can't connect to iTunes, iPad stuck in headphone mode, iPad won't turn on, etc. And you can restore your iPad to factory setting with "Advanced Mode".
Of course, it not only can repair the iPad system problems but also support the latest iOS 15 and a series of iOS devices. Besides, Joyoshare UltFix offers you one click to enter or exit the recovery mode for free. You can get it to normal mode without step-by-step operation. And the operation interface of Joyoshare UltFix is very concise. You can fix your iPad charging easily. Following are the steps of operation.
Key Features of Joyoshare UltFix iOS System Recovery: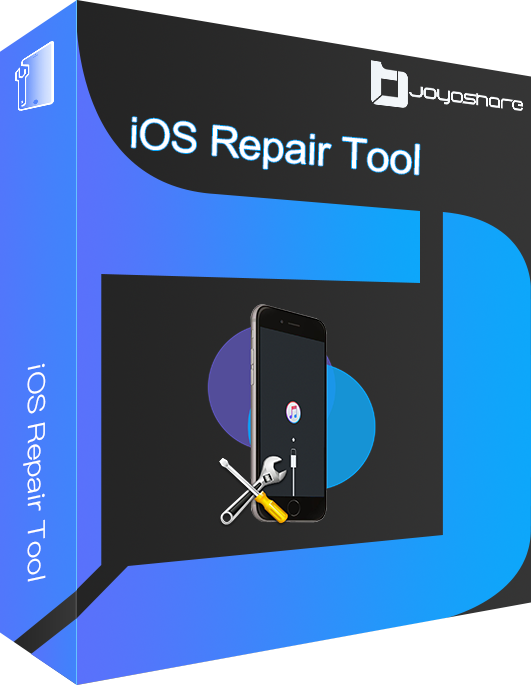 Having a simple UI interface and is compatible with all models of iPad, iPhone, iPod, and Apple TV
Offer Standard Mode and Advanced Mode to satisfy different embarrassing scenarios
Solving all your iDevice problems without compromising the stored data
Received high customer ratings from customers due to its rich features
Free enter/exit Recovery mode with one click
Step 1

Run Program and Connect iPad

After downloading and installing the program, you can simply get it launched, connect your stuck iPad and click "Start".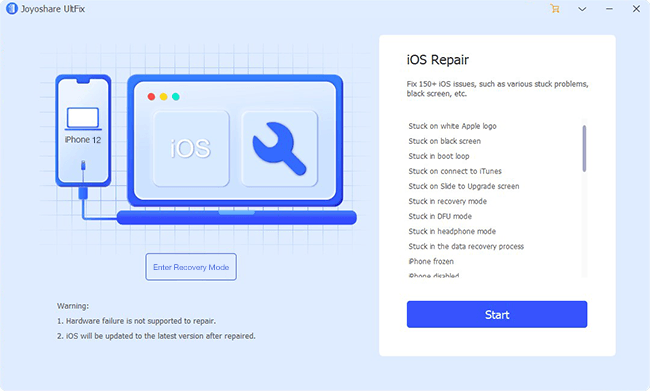 Step 2

Put iPad to DFU/Recovery Mode Under "Standard" Repair

Click on "Standard Mode", click on "Next" and follow the onscreen instruction to boot your iPad to Recovery Mode or DFU Mode. You can also do it in the main interface by hitting on the "Enter Recovery Mode" option.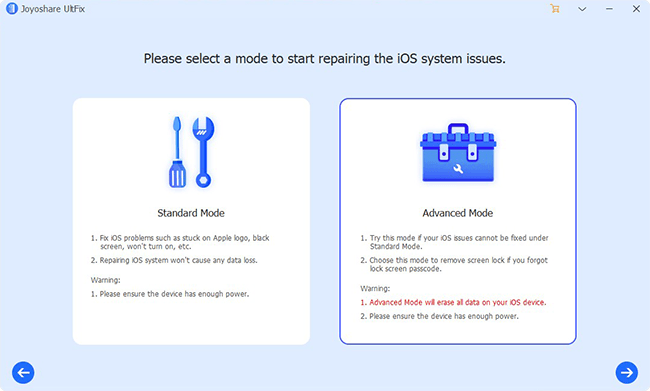 Step 3

Download and Verify Firmware Package

Check all device info in your sight when this program displays. After that, you can download and verify the proper firmware package with the "Download" button.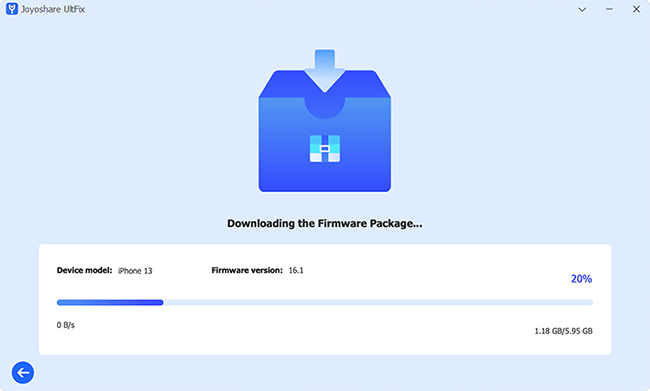 Step 4

Fix iPad Charging Slow Issue

Now, simply click on the "Repair" button. Then Joyoshare UltFix iOS System Recovery will help to repair the iPad back to normal.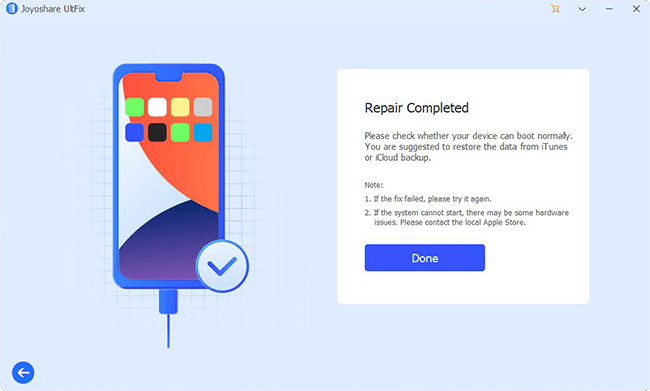 Method 9. Put iPad into DFU Mode with iTunes
When the simple methods above are not valid, you can try this advanced way to fix it with iTunes. Perhaps the steps are a bit more complex, but the method of operation is simple. Remember this way will erase all of your current data on your phone. If this way is right for you, you can read carefully the following steps.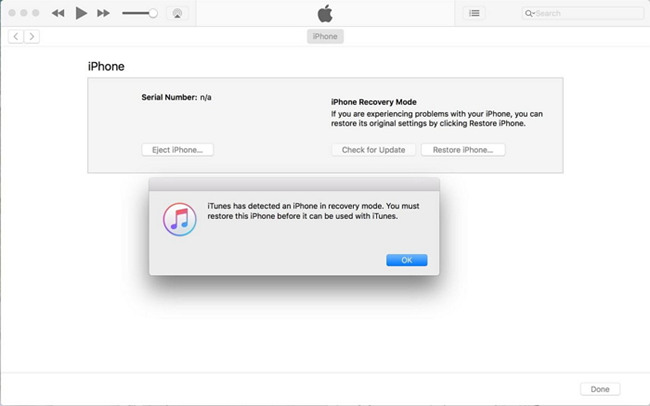 Step 1: Run iTunes on your computer. If you have never installed iTunes on your PC, you need to download the installation package of the latest version of iTunes first;
Step 2: Put your iPad into DFU mode. You need to press and hold the "Power" and "Home" button simultaneously for about 10 seconds. Then please release the "Power" button until the black screen appears. Now your iPad is set into DFU mode and connect it to the computer with the original USB;
Step 3: iTunes will detect your device. After connecting, iTunes will check your iPad in DFU mode that needs to be restored. Then you can click "OK";
Step 4: Start to restore your iPad. Last, click "Restore and Update" to restore your iPad. After restoring, you can charge the iPad again to check if the problem of charging slowing is done.
Method 10. Replace Your iPad Battery
Battery replacement is also a proper way to repair iPad charging very slowly. Some bad habits will cause the battery to be damaged more or less while charging. For instance, playing music when charging, charging the iPad when power is exhausted, and so on. Something like this will result in certain damage to the battery.
So if there is something wrong with your iPad battery, you just have to replace the battery in the Apple store. In order not to cause other hardware damage, it is not recommended that you change the battery by yourself if you are not proficient in technology.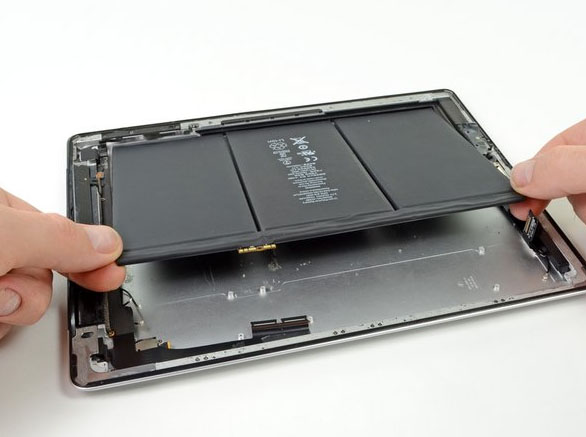 Part 3. Conclusion
With the rapid development of artificial intelligence, we are increasingly inseparable from smart products like the iPad. The charging problems often disturb people. In reality, the fact that the iPad charging slow or iPhone won't charge usually occurs. Although this is not a serious issue, it is a problem that needs to be solved urgently.
The article talks about 10 solutions including common ways and advanced methods. If you can't solve the issues in common ways, you can use advanced methods to fix them. If you are worried that some methods will erase data on your iPad, you can use Joyoshare UltFix. It can repair your iPad system problem safely and quickly without data loss. Hope these methods will help you.