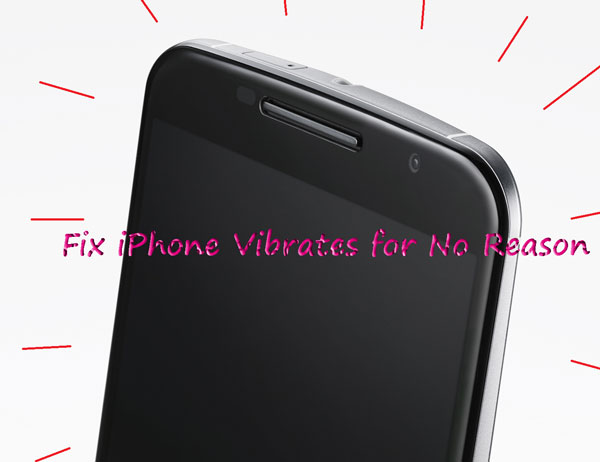 Usually, your iPhone will vibrate after you have set it as vibration when receiving messages, calls and so on. But after visiting some question forums, it seems that iPhone randomly vibrates for no reason. There is no notification or alerts on the iOS device. If you also have this problem, you may be much confused about this situation. Don't worry, just follow this guide and you will find out related causes and 6 useful methods to fix your iPhone randomly vibrates.
Part 1: Reasons Behind iPhone Vibrates for No Reason
This part mainly talks about why your iPhone vibrates for no reasons and some common cases are listed below for you so as to fix this issue further.
1. Unknown changes after an iPhone upgrade.
2. An improper USB cable used to charge your iPhone sometimes leads to the random vibration.
3. Software damages including water affected and physical dropdown.
4. iPhone vibrates without notification due to an app malfunction on the device.
5. iPhone operating system glitches and errors.
Part 2: Ways to Solve iPhone Vibrates without Notification
Since you have a knowledge about the reasons behind your iPhone vibration without notification, now you can look at the solutions here to get your iPhone problem resolved.
Way 1: Use Joyoshare UltFix
Joyoshare UltFix iOS System Recovery is a powerful software that can fix many iOS issues including iPhone vibrates for no reason. It runs smoothly on both Win and Mac systems. You can have it on your any iOS devices like iPhone, iPad, etc to solve potential problems without any data loss. Given its user-friendly interface and simple operating steps, you could apply Joyoshare UltFix to troubleshoot iPhone randomly vibrates with the fastest speed and an almost 100% success rate.
Other Functions of Joyoshare UltFix iOS System Recovery:
Resolve other iPhone problems like iPhone vibration not working
With standard mode and advanced mode
Enter/exit recovery mode for free with one click
Support all iOS versions and downgrading iOS versions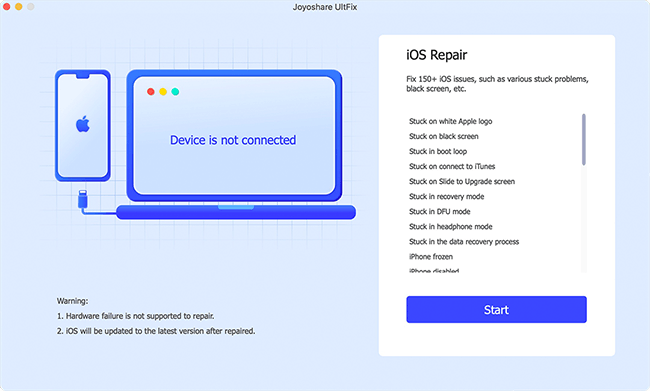 Step 1: Install and open Joyoshare UltFix from the official website. After connecting your iPhone to the computer, please tap on the "Start" icon.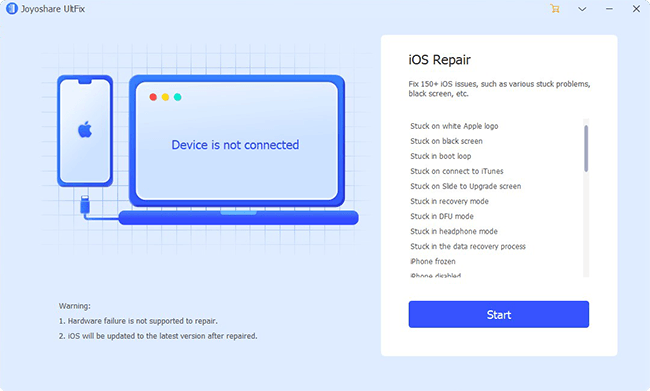 Step 2: Here are two repair modes. To cause no data loss, standard mode is enough to address your iPhone vibrates for no reason. If unsuccessful, try advanced mode.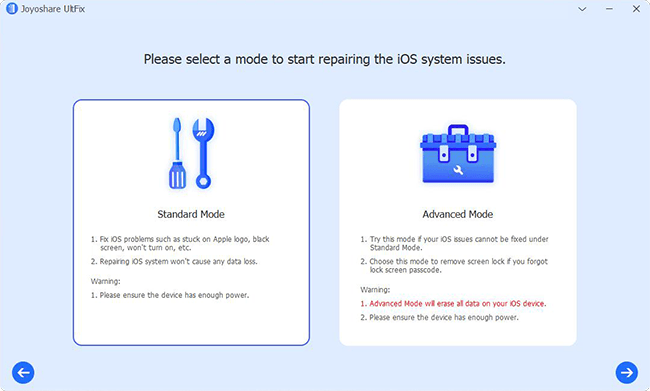 Step 3: Now, you need to choose your iPhone model and then follow on-screen instructions to make your device enter recovery mode or DFU mode.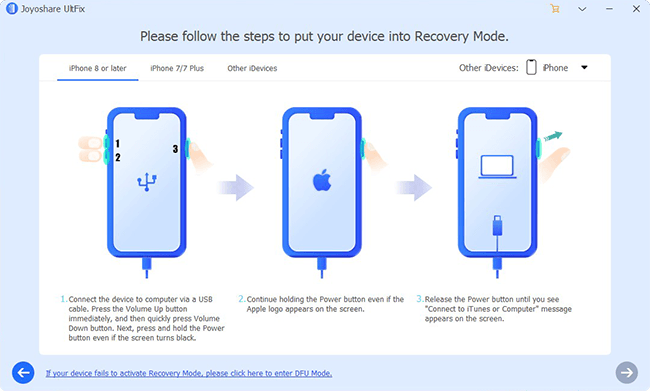 Step 4: The software will show you all information about the iPhone and you just need to confirm it. Next, you have to download and verify a firmware package by touching the "Download" button.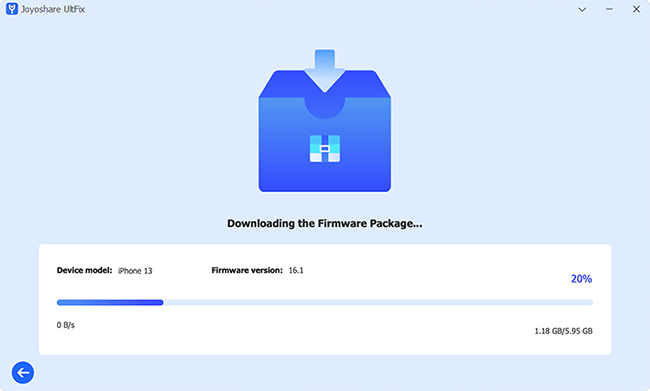 Step 5: What's left to do is making the firmware package unzipped and clicking on "Repair" to fix iPhone randomly vibrating issue.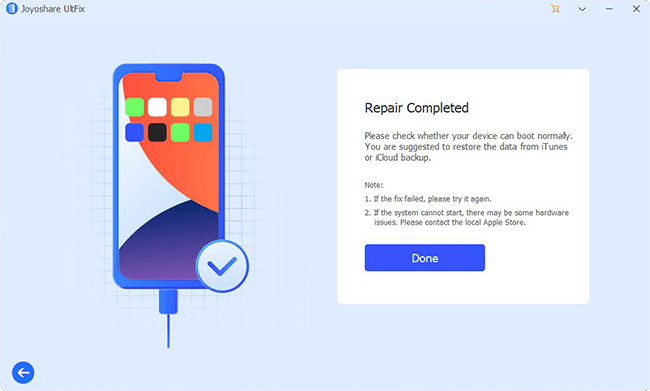 Way 2: Disable iPhone vibration
Surly, there are also other minor tips offered for you to check out this issue. To prevent your iPhone vibrating randomly for no reason, you can try to turn off vibration feature on the device. This is easy and you just need to head to Settings > Sounds > Vibrate on Silent.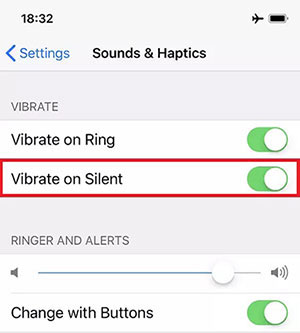 If you want to disable all vibrations on your iPhone, merely navigate to Settings > General > Accessibility and locate Vibration to switch it off.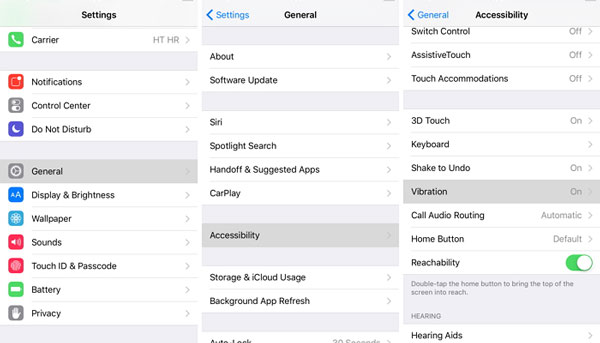 Way 3: Force restart iPhone
When you saw your iPhone vibrates randomly for no reason, force rebooting it is a good method, too.
To force restart iPhone 8 and newer, respectively hold down and let go of the Volume Up and Down buttons, then press the Side button until the Apple logo appears.
To force restart iPhone 7 and iPhone 7 Plus, simultaneously press down and release the Volume Down and Sleep buttons until the Apple logo appears.
To force restart iPhone 6, iPhone SE or older, hold down and release the Home and Power buttons meanwhile till Apple logo pops up.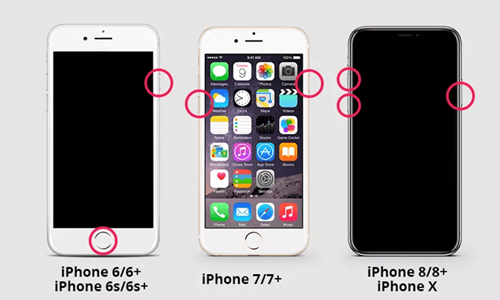 Way 4: Drain out iPhone battery
Of course, you can run your iPhone battery out to see whether your iPhone vibrates normally. This process might take some time and you have to be patient. After that, recharge your device and reopen it. Then your iPhone may not vibrate for no reason.
Way 5: Change another USB cable
However, if your iPhone vibrates for no reason when it is charged, under this circumstance, you may have to examine the USB cable connection or change another USB. Because an incompatible or defective USB cable for iPhone charging is responsible for the problem. To save it, you are suggested to use the Apple original one.
Way 6: Check apps performance
As said above, a malfunctioning app will cause your iPhone vibrates for no reason. To fix it, you could check some apps, for instance, Mail. You can sign out the Mail account and sign in it again to fix this issue. Moreover, you could check the Mail notification through visiting Settings > Notification Center > Mail and turn off the button so as to get rid of iPhone vibrating randomly trouble.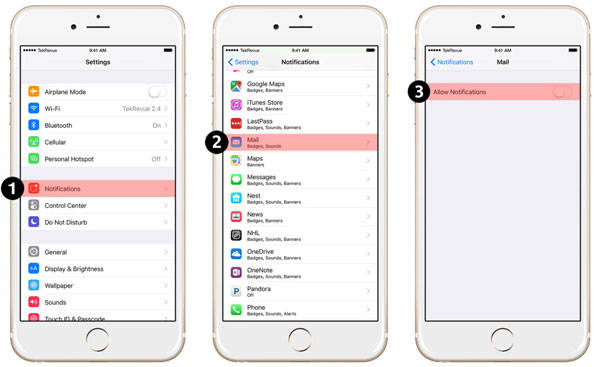 Part 3: Bottom Line
Although iPhone randomly vibrating for no reason is really irritating and troublesome, yet with the causes introduced above, you can prevent it later and with the 6 effective methods, you could simply settle it down. Finally, thanks for your reading and hope this post is helpful for you.