iPhone is a high-quality device, yet its parts are vulnerable to glitches due to software errors or mechanical malfunction like any mobile phone. Two parts with the problem are the speaker and microphones due to being analog and with vibrating parts. iPhone ear speaker not working is a serious problem. When it occurs, users will not be able to hear phone call, music, or notification. The issue can occur due to software, wrong settings, or mechanical faults. This article introduces ten things to try to fix this iPhone issue so that you can hear audio seamlessly.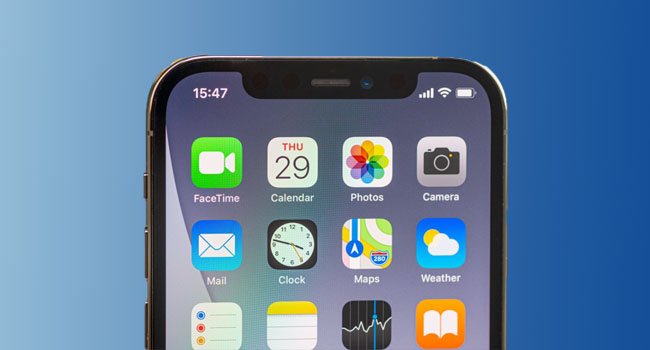 Way 1: Clean iPhone Ear Speaker
The issue might be due to the blockage of the ear speaker itself like dirt and dust particles over time. If this is the reason, adjusting the volume will not work. Therefore, you need to do some cleaning if you can't hear from the iPhone ear speaker. Remove the case, and clean out all the speakers and microphones using an anti-static brush or a new toothbrush. The speaker must be cleaned gently and carefully to avoid damaging the parts.
Way 2: Use Joyoshare UltFix
If the speaker issue is software-related, you might need to repair the iOS to fix iPhone ear speaker not working issue without losing data. Joyoshare UltFix is the most recommended among the different software available due to its encompassing nature. The software is available on Mac and Windows. If you open this program, you will find that it allows you to enter recovery mode with one click. Also, during the repairing process, it provides instructions to help you put iPhone into DFU mode.
Key Features of Joyoshare iOS System Recovery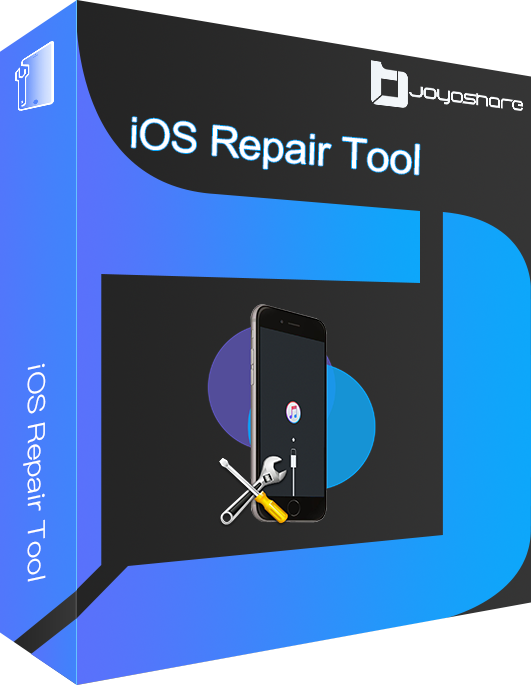 Work well on two operating systems like Windows and Mac
Get all iOS devices back to normal with few clicks
Fix 150+ issues without any data loss
Enter recovery mode and DFU mode without paying anything
Fix iPhone wireless charge not working within short time
Step 1

Download and install recovery tool

Launch the application, and connect your iPhone. After detecting the device, click on the "Enter Recovery Mode" and "Start" buttons to begin the next step.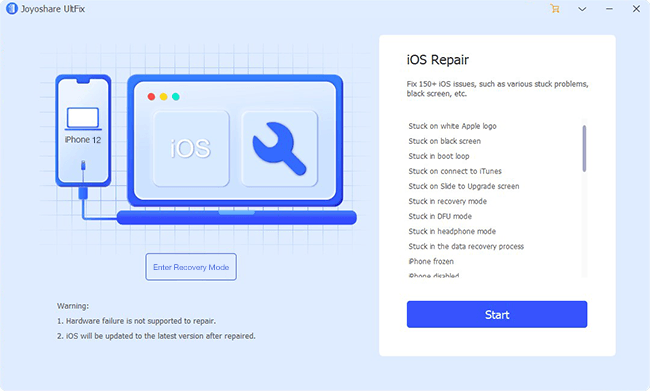 Step 2

Choose wanted repair mode

Select the Standard Mode to repair the issue perfectly without data loss. Click Next to access the next step.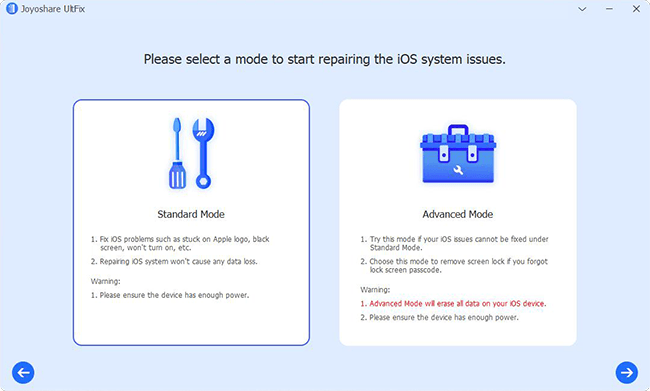 Step 3

Confirm information and download the firmware package

Confirm your iOS device and click on Next to download the firmware package. Wait till the program's downloading and verification of the firmware.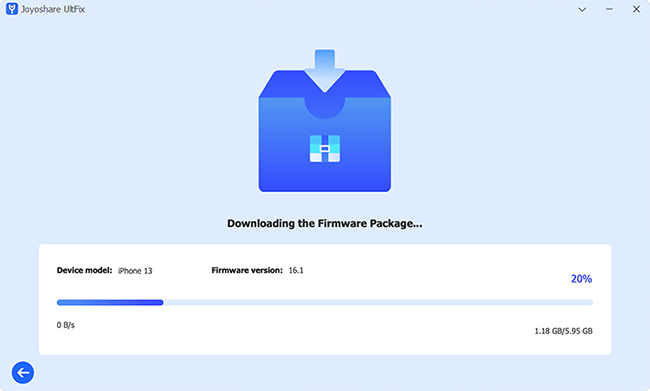 Step 4

Repair iPhone issue

Repair the iPhone by clicking Repair. The repairing process begins when the software unzips the firmware to fix the device. Boot the device and check if ear speaker works.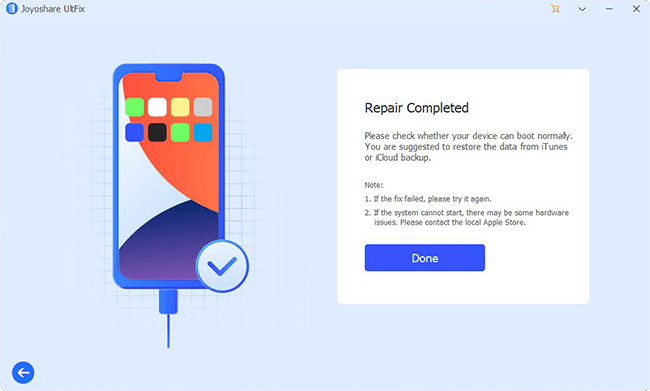 Way 3: Check Sound Settings
If disabled or set too low to hear, certain sounds might not play properly. Therefore, you need to check sound settings. Start the Settings app. Tap Sounds & Haptics. In the RINGER AND ALERTS section, drag the slider to the right. Another thing you can do is to ensure the ringer switch located on the side of your iPhone is in the up position. The issue might arise if the ringer switch is down.
Also, Focus Mode such as Do Not Disturb, Gaming, etc., can lead to iPhone ear speaker not working issue because they mute all sound. You can disable Focus Mode by swiping down from the top of the screen to see the Control Center and disable the Focus Mode. You should hear some audio after completing the last step.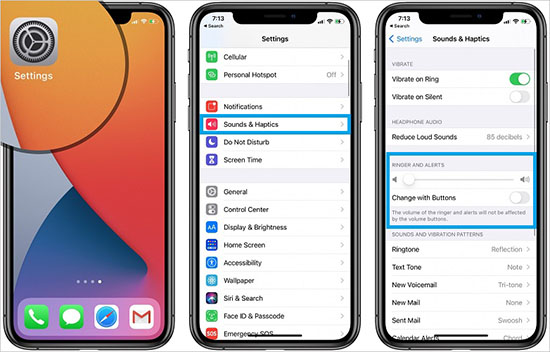 Way 4: Disable Bluetooth
It might seem ear speaker is not working when your iPhone is connected to accessories such as headphones, AirPods, and portable speakers, and these accessories are far away or set at a low volume. Therefore, you can check if there is a connection to such accessories using Bluetooth. You can fix this problem by disabling the Bluetooth. After disabling, check if the ear speaker is working. If it is not, try other methods.
Step 1: Pull down the Control Center from the top of the screen.
Step 2: Tap the Bluetooth icon to disable it temporarily.
Way 5: Turn off Phone Noise Cancellation
Phone Noise Cancellation is a nice feature that works to cancel background noise on iPhone. However, it can also make your calls sound a little wonky. Follow the steps below to turn off the feature to fix iPhone ear speaker not working on calls.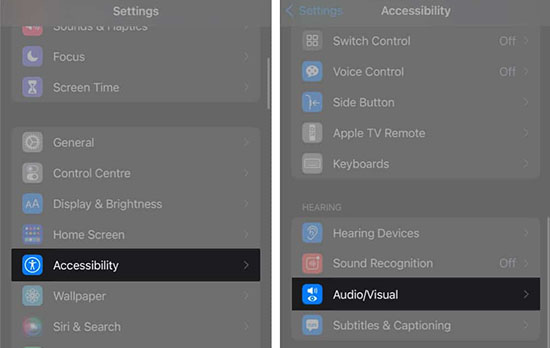 Step 1: Open Settings. Tap Accessibility.
Step 2: Tap Audio/Visual.
Step 3: Turn off Phone Noise Cancellation.
Way 6: Turn up Volume
The volume during phone calls is different from other volume settings on your device. Therefore, one of the first things you should do is turn up the volume when making a phone call. The operation might be very simple. After turning up the volume, the problem that you can't hear out of iPhone Ear Speaker will be fixed.
Way 7: Restart iPhone
If your ear speaker is still not working well, restarting your iPhone might be able to resolve the problem. By turning your iPhone off and then on again, you can remove corrupted data or glitchy software causing the Ear speaker not to work. Restart your iPhone and check if the issue has been resolved.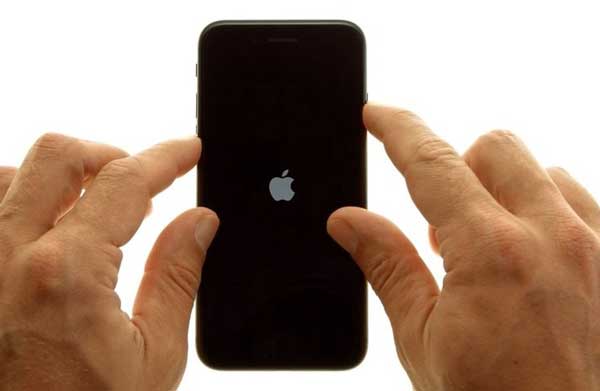 Way 8: Check Headphone Jack
For users with an old iPhone using the headphone jack, your ear speaker might not be working due to the headphone jack. Remove any connected headset to fix earpiece for iPhone not working.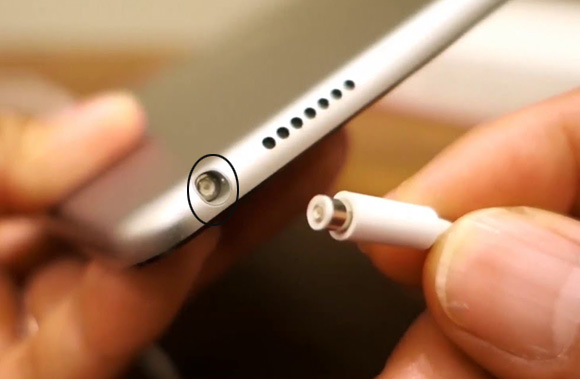 Way 9: Reset iPhone Settings
It can be difficult to track down if the issue is software-related. Therefore, you might need to reset all settings on your device with everything going back to the factory defaults. For example, wallpapers, Wi-Fi password, and bluetooth devices would be deleted. Follow the steps below: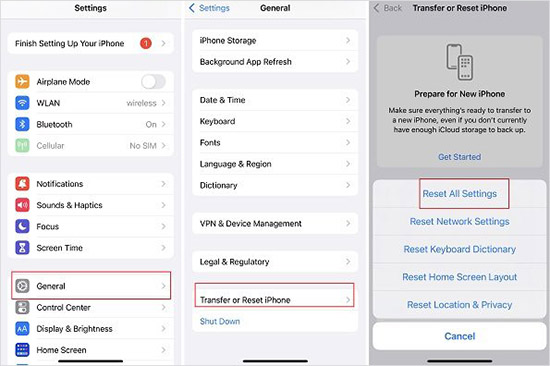 Step 1: Open Settings. Tap General.
Step 2: Tap Transfer or Reset iPhone.
Step 3: Press Reset. Press Reset All Settings.
Way 10: Contact Apple Support
Apple can also help you to fix the iPhone ear speaker not working. They should be the last resort if all the others solutions are not working as they tend to charge higher, especially for outdated iPhones. Contact Apple Support online or physically.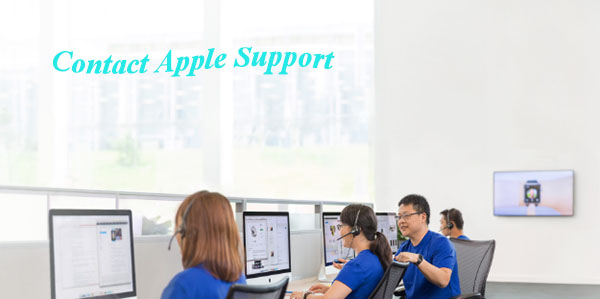 Conclusion
The iPhone ear speaker not working might be due to the accumulation of dust and other particles in the speaker, wrong settings, or software-related. This article introduced several fixes targeted towards the issues such that you can listen well to audio without problem. Just choose a solution and get your iPhone ear speaker back to normal.