Do you take the best possible care of your own iPad and try to do everything possible to make sure it lasts a lifetime? However, gadgets are just gadgets and one fine day after you have listened to some amazing music and plugged off the headphones, you find your iPad stuck in headphone mode. Just experienced something like this? Well, you are not alone, many have faced this problem and more than once. Also, there is no reason for you to worry or panic and nor do you need to call up the Apple helpline or visit an Apple service store. You easily can solve this problem, right at home, following the 9 simple tips given below.
1. Plug out and Plug in Headphones
It is possible that even after you plugged out your earphones from your iPad it may have not recognized that you actually did disconnect the headphone. In such a situation, you can plug the headphones in your device again, plug it out and after a few minutes plug it in yet again. Now, after you plug in the headphones check if you are properly being able to listen to the audio through them. If yes, then plug out your headphones and your iPad headphone mode problem should be solved. If not, try the other tips given here.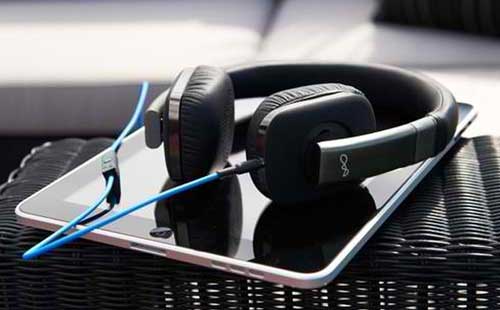 2. Remove the Case of Your iPad
One thing that you need to do is to remove the case of your iPad and allow it to get some breathing space. It is very much possible that because of the case the audio jack pathway may have been blocked or maybe some buttons accidentally get pressed which eventually makes your iPad remain in the headphone mode.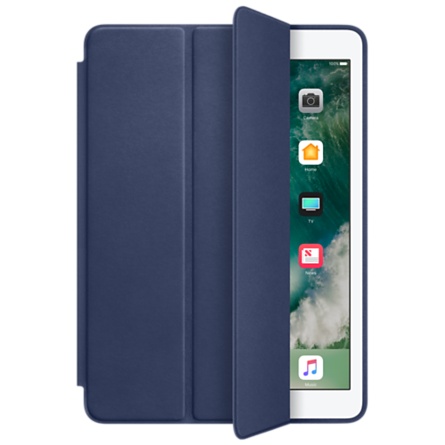 3. Try Using Other Headphones
All headphones are not created in the same way. Some are not of good quality and some simply may not be compatible with your iPad and this can be the reason behind you experiencing the problem that iPad is stuck on headphones mode. If you own the original earpods of Apple or can borrow it from someone, then you can use it to test with your gadget. Else, use some other headphones and plug it in your device to see if the issue gets solved.
4. Try Airplane Mode
Whenever you are on a flight, you either switch off your phone or use the Airplane mode. But do you know the Airplane mode can come to your rescue even when you find your iPad stuck on headphone mode? Well, this is because it serves as a quick way to go offline without having to completely turn off the gadget.
To turn on the Airplane mode you need to go to the Control Center of your device. Next, select the small airplane icon and the Airplane Mode will be turned on. You may even go to "Settings", and then select "Airplane Mode" to turn it on. After a few minutes, turn it off and see if things work fine now.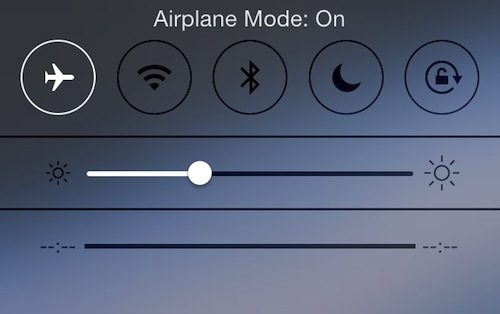 5. Try a Bluetooth Speaker
There is a possibility that your iPad is in headphones mode because when you plugged out the headphones your gadget may not have recognized that you actually removed it. So, if you use Bluetooth headphones or a Bluetooth speaker this may help reset your headphones mode as these appliances are wireless and can then help reestablish the connection.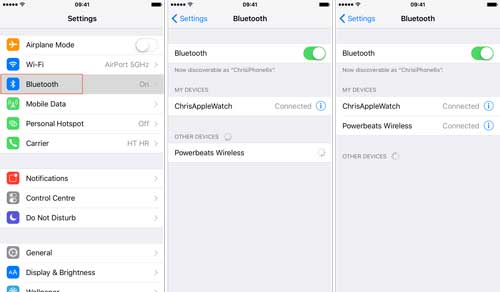 6. Use a Q Tip or Ballpoint Pen
Why would you need a q tip or a ballpoint pen? Well, chances are some debris has stuck inside the headphone jack hole and that is causing the iPad headphone mode problem. So, you can clean it using a q tip or a ballpoint pen. With the help of a q tip, clean the inside of your device's headphone jack very gently since these buds are soft they will not cause any harm.
If you choose to use a ballpoint pen then first remove the pen's cap and pull out the tip from the casing. You now need to use the opposite end of what you use to write. This end can easily remove any debris that is stuck into your gadget. Insert the end into the headphone jack and twist it gently to loosen any present debris. After doing this, shake it out from the iPad and you are done.
7. Apply Joyoshare UltFix iOS System Recovery
Joyoshare UltFix iOS System Recovery is known to help solve many problems that your iPad, iPhone, or iPod touch may be facing, including iPad stuck in headphones mode, black screen, white Apple logo, iPhone won't restore, iPhone keeps restarting and so on. The best thing is you will not lose any data after the repair. You can even besides free enter and exit the recovery mode with just one quick click.
More than that, this superior iOS repair tool also comes with an advanced mode to allow you to restore iPad, iPhone or iPod touch to factory settings. With it, you can get out yourself of any possible iOS system issues and can apply to required iOS device or iOS version as you want. Therefore, do give Joyoshare UltFix iOS System Recovery a try now.
Key Features of Joyoshare UltFix iOS System Recovery:
Fix iPad/iPhone stuck in headphone mode
Be available for all iPad models and iOS versions (iOS 12)
Repair over 30 kinds of iOS issues with no data loss
With free feature to enter/exit recovery mode instantly