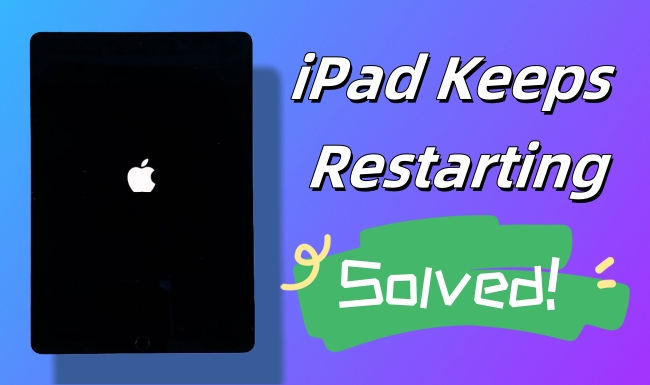 As the knock-out product of Apple, iPad may be the best tablet in the world. However, this amazing product still has some flaws. Since the first generation of iPad, a lot of people have been reporting the iPad keeps restarting problem. It is quite annoying, since we will naturally try to restart iPad when there is something wrong with it, and this solution itself becomes a problem now.
To help all the bothered users, we have done some researches about this problem, and concluded the best solutions to iPad keeps rebooting.
Solutions to iPad Keeps Restarting Caused by Power Problems
In a large number of cases, people find their iPad keeps restarting itself while being charged. If so, it is highly possible that the charging equipment or the battery are broken. Try the solutions below.
Solution 1:

Switch the Charging Cables or Adaptors

There are many ways to check whether your charging cable works, for example, change the cables and adaptors, which would better be Made for iPad ones. If your iPad then works properly, there is a high probability that the constant reboot is caused by unmatched or broken cables or adaptors. As mentioned, it is recommended both the cables and adaptors are original ones to avoid any more problems.

Solution 2:

Check the Port

If the port is blocked by debris or dust, the connection of cables might be affected. Therefore, it's necessary to regularly clean the USB port.

Solution 3:

Examine the Battery

Take your device to the near Apple store to have your battery checked. For your own safety, a malfunctioning battery needs to be replaced as soon as possible. A broken battery not only hinders the charging, but also may result in terrible incidents such as an explosion or the leakage of harmful chemicals.
Solutions to iPad Keeps Restarting Caused by System Errors or Bugs
If your iPad keeps restarting over and over when it is not charged, the culprit may be certain system errors or bugs. Try these solutions below.
Easy access to recovery/DFU mode
Fix more than 30 iOS issues without data loss
Compatible with different models of iPhone/iPad/iPod/Apple TV
Two modes designed for different levels of issues
Here are the quick steps to help you automatically fix your iPad stuck in boot loop using Joyoshare UltFix:
Step 1: Visit the official download site to download and install Joyoshare UltFix on your computer. Then launch it and use a USB cable to connect your iPad to the computer. Press the "Enter Recovery Mode" button to put your iPad into the Recovery mode, and then press the "Start" button.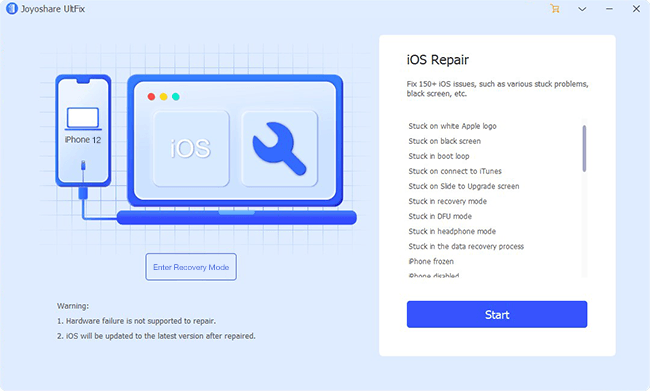 Step 2: In the next window, two selection boxes are displayed. Select "Standard Mode" as your repair mode and press the "Next" button. It is because the standard mode is meant to resolve common issues (iPad boot loop included) without any data loss, while the advanced mode is designed to deal with more severe issues at the cost of your data.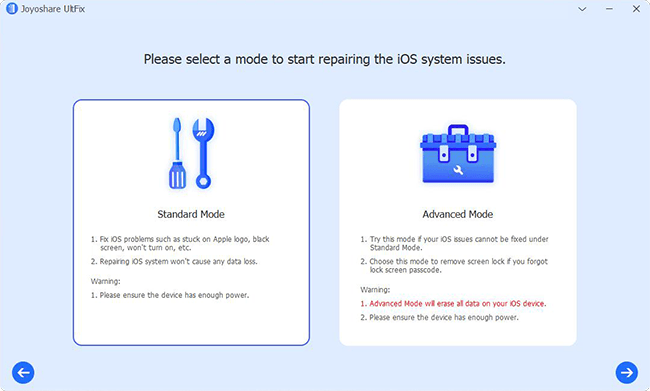 Step 3: Joyoshare UltFix will show you the automatically detected device info, which you should cautiously examine. If there is anything wrong, you can manually correct them. Next, click the "Download" button to download and verify the firmware package.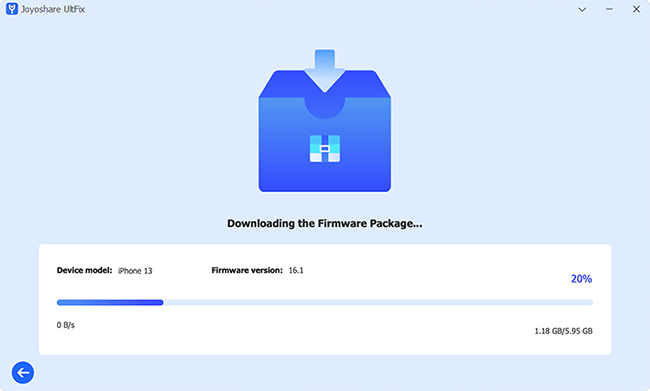 Step 4: Once the firmware is downloaded, click the "Repair" button, Joyoshare UltFix will start to unzip the firmware package and fix the iOS for you. Just several minutes later, your iPad will back to normal.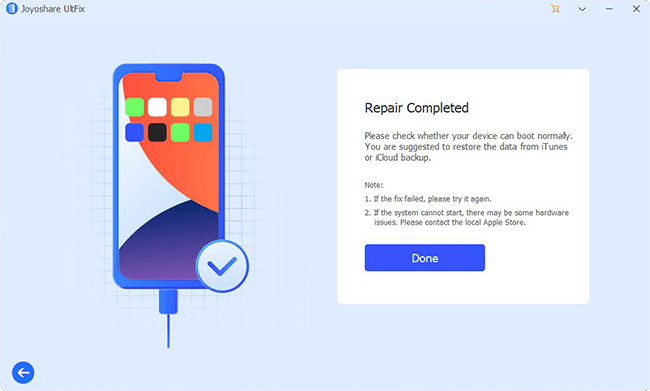 Solution 1:

Force Restart

A force restart is one of the most effective ways to get the iPad to start over again. To force your iPad to reboot, hold the home button and the power button at the same time until the screen shuts off and then an apple logo shows up. With good luck, the iPad would return to normal again.

Solution 2:

Recover the iOS system with iOS System Recovery

What we should clarify is that it is very difficult to identify where the errors or bugs are at. The easiest solution to fix this provided by Apple is to use iTunes to restore the device. However, iTunes will erase all your personal data during the restore process.

Fortunately, there is a way to fix the problem while retaining all your data. Joyoshare UltFix is a powerful iOS repair tool that can restore your iPad/iPhone/iPod/Apple TV without doing the slightest damage to your iPad. And by restoring, it is able to reslove over 30 iOS problems, including iPad boot loop, iPad sound not working, etc.

Key Features of Joyoshare UltFix iOS System Recovery:
Part 3. Conclusion
In conclusion, there are two major causes for the iPad keeps restarting issue. The first one is the power causes, and the second one is the error or bug causes. All you need to do is identifying the causes and then carry out the matching solutions. We sincerely hope that this guide can help your iPad go back to normal.