"My iPhone 6 is not updating iOS but when I tried fixing it by restoring it with iTunes, iTunes just couldn't do it and popped out an error notification. Is it possible to restore iPhone 6 without iTunes?" – An anonymous Reddit user.
Does this dilemma sound familiar to you? Have you ever gotten stuck by unusable iTunes when you tried to restore your iPhone? Have you ever encountered a situation where your iPhone is disabled and asks you to connect to iTunes so as to restore your device? Or, you have Find My turned on and can't turn it off on your disabled iPhone, so you can't use iTunes to restore your iPhone. Under such circumstances, everyone naturally asks: How to restore iPhone without iTunes? This problem, though seemed easy to fix, may not be so easy to solve. However, we have researched for you, and here provide you with the best methods to restore iPhone without iTunes.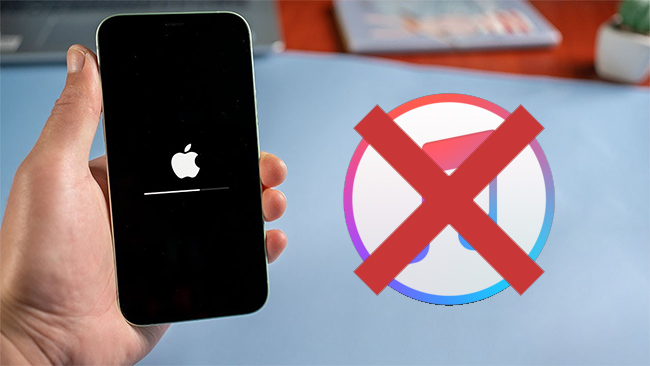 Part 1. Scenarios of Restoring iPhone without iTunes
Normally, most people will restore iPhone from iTunes. But that is not what we need to talk about here. Here we focus on the scenarios where iTunes is not working, and they are listed below:
iPhone is disabled connect to iTunes or it gets stuck in recovery mode: If your disabled iPhone can't be recognized by iTunes, you'll need to put it into recovery or DFU mode. If recovery mode is not working properly, iTunes will not be able to restore your iPhone.
iTunes errors occur: When you try to restore your iPhone, a notification of iTunes error pops out, informing iTunes fails to restore your iPhone due to this error. In this case, iTunes will not be able to restore your iPhone until you resolve the iTunes errors.
Don't want to lose data when restoring iPhone: It is known that iTunes will erase all your data while restoring your iPhone. So if you're going to fix some minor issues but still want to keep your data intact, iTunes is not the tool for you.
Your iPhone was not authorized: A small group of users experience problems shortly after receiving their iPhone. This happens so quickly that they don't have time to authorize the device, and iTunes won't be able to restore the phone.
Part 2. Reset iPhone VS. Restore iPhone
To many users, Reset iPhone is the same as Restore iPhone. In fact, they are different because they describe different processes. For resetting iPhone, you could separately reset network settings, reset the keyboard dictionary, reset all settings, etc. Further, it can be used to erase all content and settings on your device, which will wipe your personal information but without affecting the firmware and system version of your device. On the contrary, as restoring iPhone using iTunes is going to fix some system errors, your firmware will be affected and the operating system will be updated to the latest version. If you want to factory reset iPhone without passcode, you must first put your device into DFU or Recovery mode, and then use iTunes to restore iPhone. Without a backup, not only will your data be erased, but the firmware and system will also be changed.
Part 3. Conditions for Each Method to Restore iPhone without iTunes
Before operating the steps to restore iPhone without iTunes, you'd better learn the conditions of each method and find the one that suits your situation. Then, directly locate the proper method for you.
| | Joyoshare UltFix | Settings | Finder | Find My |
| --- | --- | --- | --- | --- |
| Apple ID password | No | Yes | Yes | Yes |
| Find My | No requirement | Disabled | Disabled | Enabled |
| Computer | Required | Not required | Required | Not required |
| Data loss | No | Yes | Yes | Yes |
Part 4. How to Restore Disabled iPhone without iTunes to Factory Settings?
Way 1. How to Restore iPhone without iTunes or Passcode via Joyoshare [100% Effective]
How do we restore disabled iPhone without iTunes? How on earth to restore an iPhone without iTunes in recovery mode? All these problems can be solved by this magical tool – Joyoshare UltFix. This is a remarkable iOS recovery tool that guarantees to repair more than 150 issues of iPhone/iPad/iPod/Apple TV by restoring the device, like iPhone or iPad stuck on Connect to iTunes. There are two modes for you to select, one is the Standard Repair mode which can fix simple system problems without data loss and get your device back to normal, and the other is the Deep Repair mode which will tackle some extremely severe problems but erase all your data. If you can't get into recovery mode, Joyoshare UltFix offers a free channel to help you enter and exit the recovery mode with one click. Furthermore, this program is able to upgrade and downgrade iOS system as well as put your Apple devices to factory settings.
Key Features of Joyoshare iOS System Recovery: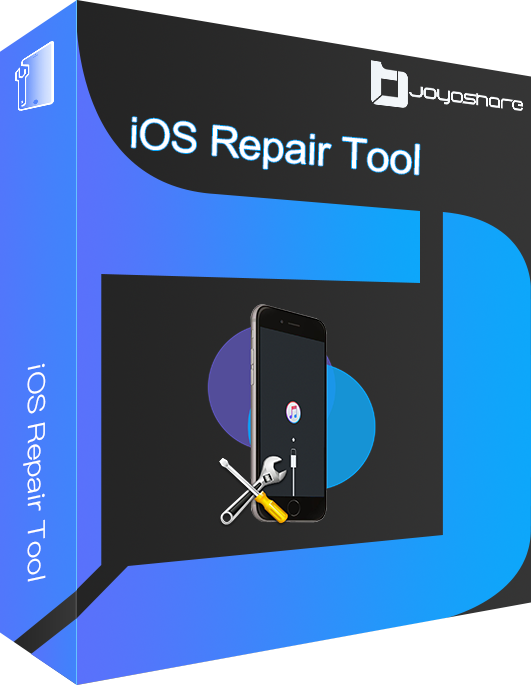 Compatible with the latest iOS 17 and iPhone 15
Offer standard repair mode and deep repair mode to fix numerous iOS issues
Factory reset iPhone/iPad/iPod touch/Apple TV without passcode
100% free entry or exit Recovery mode using only one click
Resolve 150+ errors on all iOS devices like iPod, iPad and iPhone
Step 1

Download and Install Joyoshare UltFix

First of all, download and install Joyoshare UltFix from the official website. Then launch it and connect your device to the computer. Choose iOS System Repair on the main interface and click on Start.

Step 2

Choose Proper Repair Mode

If system errors can't be fixed by using iTunes to restore your iPhone or iTunes stops functioning, you could choose Standard Repair to repair the iOS system instead, and most importantly, this mode will keep your data intact. If your device is locked or disabled and you want to put your iPhone into factory settings, you need to select the Deep Repair mode to restore your iPhone. As this mode will erase all your data, it is advisable to back up your data in advance if there is important information on your iPhone.

When your iPhone is successfully recognized, you will be guided to the next step. Otherwise, you need to manually enter the recovery mode or DFU mode.

Step 3

Download Compatible iOS Firmware Package

Please confirm all the info of your device displayed is correct. If so, click the "Download" button to download the latest firmware and get it verified.

Step 4

Start to Restore iPhone Without iTunes

By the time the verification ends, click on "Repair" button and then Joyoshare UltFix will automatically start to restore your iPhone. After several minutes, it will back to normal.
Way 2. How to Restore Your iPhone without iTunes – Phone Settings
Except for using a third-party tool, iPhone has a built-in method to restore itself. To do that, simply follow the steps below.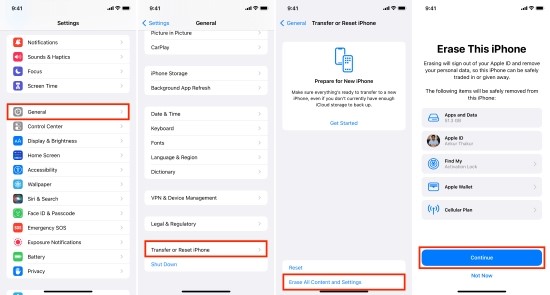 Step 1. On your iPhone Home screen, go to Settings → General → Transfer or Reset iPhone.
Step 2. Press the Erase All Content and Settings option.
Step 3. Type in your password and tap on the Erase iPhone button.
Way 3. Use Finder on Mac to Restore iPhone
Finder can be used instead of iTunes to restore your iPhone on a Mac if iTunes has been discontinued by Apple. To do this, follow the same steps you followed for iTunes: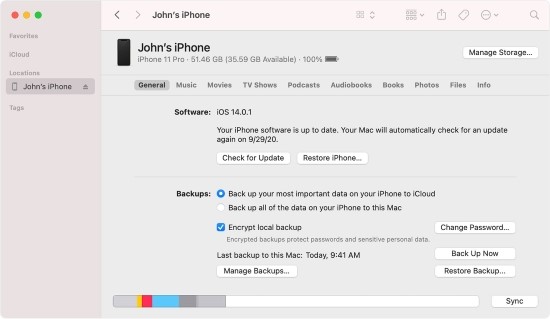 Step 1. Plug your iPhone into your Mac with a USB cable.
Step 2. Launch Finder and choose your iPhone from the sidebar.
Step 3. On your iPhone screen, enter your passcode and tap Trust if prompted.
Step 4. Under the General tab in Finder, click the Back Up Now button if you haven't made a backup.
Step 5: Click on Restore iPhone to completely erase your device and reinstall the software. You can also restore data from a previous backup on your Mac by clicking Restore Backup.
Way 4. Erase iPhone by Utilizing the Enabled Find My Feature
If you have enabled the Find My feature on your iPhone, you are not allowed to use iTunes to restore your iPhone. However, it is available to use iCloud and the Find My app to restore your iPhone to default status. There is no need to open a computer since you can directly go to the iCloud page on the browser on your iPhone and run the Find My app on another Apple device. Here's how to use them to restore iPhone without iTunes.
Restore iPhone via Find My App

Step 1: Run the Find My app on another Apple device and make sure that it is signed in with the same Apple ID as the malfunctioning iPhone.
Step 2: Enter the Devices tab and select your iPhone.
Step 3: Tap the Erase This Device option and enter your Apple ID password to confirm your action.

Restore iPhone with iCloud

Step 1: Visit icloud.com on any browser your could reach, and log into your Apple account.
Step 2: Click on your account section and scroll to the Find Devices link.
Step 3: From the top bar, click All Devices to open the trusted devices list, and select your iPhone.
Step 4: Choose the Erase iPhone option on the prompt and fill in your Apple ID password to finish the process.
Part 5. Summary
If you're unable to use iTunes to reset or restore your iPhone, you may initially feel that you're at a disadvantage. Fortunately, this article not only analyses when you are unable to use iTunes to restore iPhone, but also points out the differences between Reset and Restore so that you could have a deeper understanding of the restoring process. As for your question about how to restore iPhone without iTunes, this article provides 4 ways for you, including the built-in Settings app, iCloud, Find My, Finder, and Joyoshare UltFix. Each of them has different requirements. Joyoshare UltFix stands out for its minimal requirements and data preservation.