It is fairly hard for the younger generation to get up early. As a result, alarm clocks have become an integral part of countless days of life. Except for that, you may set the alarm on your iPhone to remind you of an important date or a specific meeting schedule. After all, the pressure from fast-paced city life makes it easier for you to forget something. Maybe one day you are late for work or miss a new schedule due to iPhone alarm not working normally. If you are stuck with this situation, here are 5 facile methods to let your iPhone alarm work properly as usual.
Part 1. Check Volume Level to Fix iPhone Alarm Not Working
It is obvious that iPhone alarm cannot work for anyone if you set your device on Mute. On some significant and solemn occasions, people tend to put iPhone into silent mode by turning on "Mute Switch". Nevertheless, sometimes, turning it off may slip from their memory. So, when you find something terrible with iPhone alarm, the first thing to do is to check out "Mute Switch". If it is always kept off, just check iPhone volume level. Supposing that the volume is too quiet, you have to turn it up till you can hear. Note that the volume you need to turn up is the ringer volume rather than media volume. It is because the ringer volume represents the sound of iPhone system alerts, alarm, ringer, and notification, but media volume is just for music, video, and iPhone applications.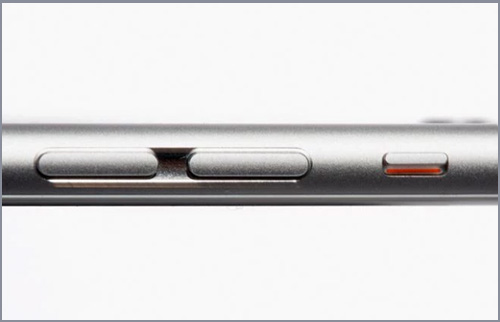 Part 2. Set the Sound or Music for Alarm
If you have turned the volume up full but the alarm still fails to work, you ought to see if you set an alarm sound on iPhone. Setting the alarm without sound can also cause iPhone alarm clock not working. Confronted with the condition, you need to set a sound for alarm according to the steps stated below.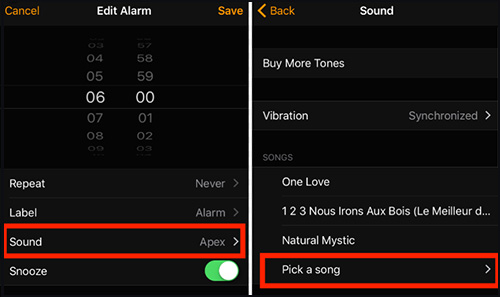 Step 1: Begin by opening the clock app on iPhone;
Step 2: Afterwards, you should click the Alarm tab;
Step 3: Just choose "Edit" at the top left of the screen;
Step 4: A list of alarms you set will display and you need to tap one;
Step 5: Touch the "Sound" button and select a song from the shown music list;
Step 6: After this, tap on "Save". This song will be set to your alarm tone;
Step 7: Lastly, restart your iPhone and test if this method is useful.
Part 3. Remake the Alarm
Another solution to iPhone alarm not working is to delete all alarm you set and quit this app. A moment later, you can open it again and add the alarms. It is reported that many users have fixed the same issue with this approach. To do it, the steps below will assist you. In addition, it is better for you to check the "Bedtime" function. If the alarm time is set to the same as the bedtime, neither of them will work well.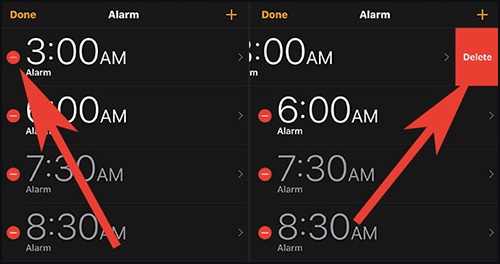 Step 1: Run Clock and followed by the Alarm tab;
Step 2: You will see all the alarms you set and then touch the "Edit" button;
Step 3: Then find the "Delete" option to delete them all;
Step 4: Finally, click the icon "+" to make new alarms and save with the "Save" button.
Part 4. Reset All Settings to Fix iPhone Alarm Not Working
If alarm not working on iPhone persists after going through the methods above, you probably try to reset all iPhone settings to get rid of this trouble. Resetting all settings on iPhone will just restore the customized settings to the default settings instead of damaging any other files like photos, music, and videos on your iPhone. Here is how to do.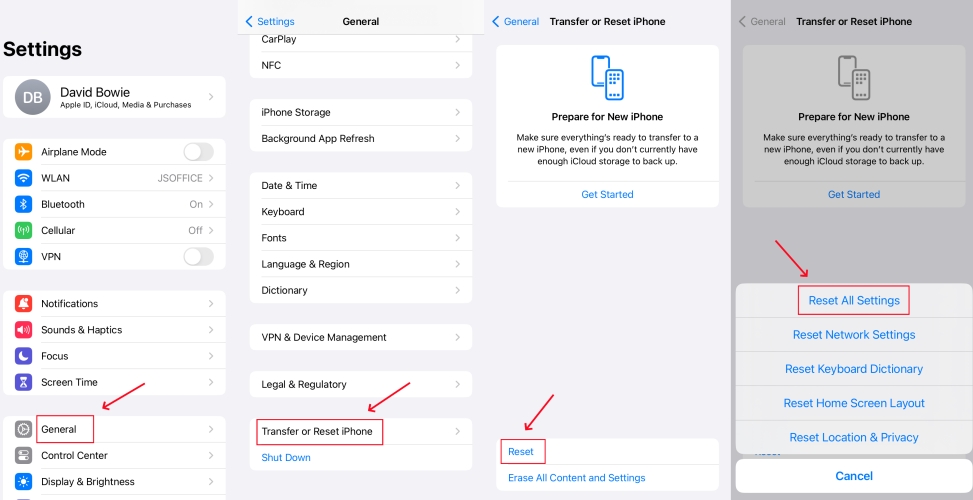 Step 1: To begin with, get into "Settings" from the home screen;
Step 2: Afterwards, find and tap on "General" in this interface;
Step 3: Scroll down to choose the "Reset" option and then touch "Reset All Settings";
Step 4: You may be asked to enter passcode to confirm this action. Once finished, remember to test whether iPhone alarm can function properly.
Part 5. Apply Joyoshare UltFix to Fix iPhone Alarm Not Working
It is greatly possible that iPhone alarm issue results from some software failures on your device. In this event, you can tackle the problem by downloading and installing the proper firmware. If you are concerned about losing data while doing by yourself, you will attempt an intelligent repair program called Joyoshare UltFix iOS System Recovery. It is developed specifically to fix such problems like iPhone FaceTime not working, iPhone camera not working, and iPhone vibration not working in a breeze. There is nothing to worry about because this software is applicable to all iOS devices and the latest iOS version.
Joyoshare UltFix is so powerful as to repair more than 30 kinds of iOS issues with standard mode and advanced mode. Advanced mode is used to fix some serious system issues and even unlock your iPhone passcode without passcode, while standard mode is applied to solve many ordinary iOS problems with no data loss. Besides, it offers the enter/exit recovery mode feature for free. As it should be, it also has the ability to address various system problems on iPad, iPod touch and Apple TVs.
Key Features of Joyoshare UltFix iOS System Recovery:
Enter/exit recovery mode with one click freely
Be able to repair more than 30 types of iOS issues
Be compatible with all iOS devices and the recent iOS 12.4
Can fix iPhone alarm problem without damaging any data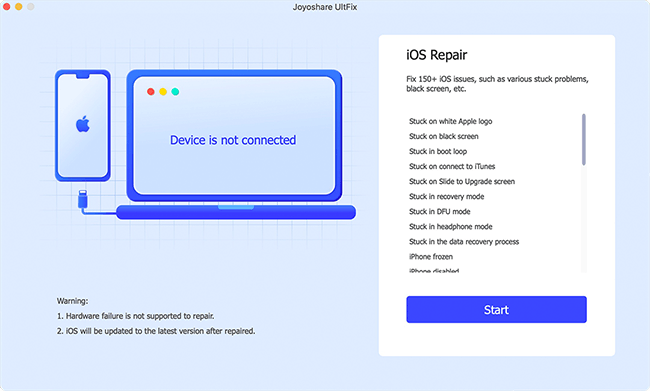 Let's start talking about how to fix iPhone alarm stopped working with Joyoshare UltFix. The following are detailed operation steps on Windows.
Step 1: First of all, you should install Joyoshare UltFix and use an original USB to connect your iPhone with the computer. Then, just tap on "Start" to go on when your device is detected;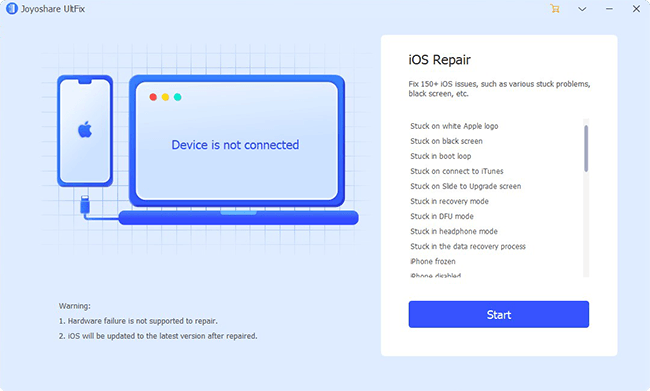 Step 2: In the second step, you are required to choose one repair mode. Standard mode is enough in accordance with your iPhone issue. Once done, proceed with the "Next" button;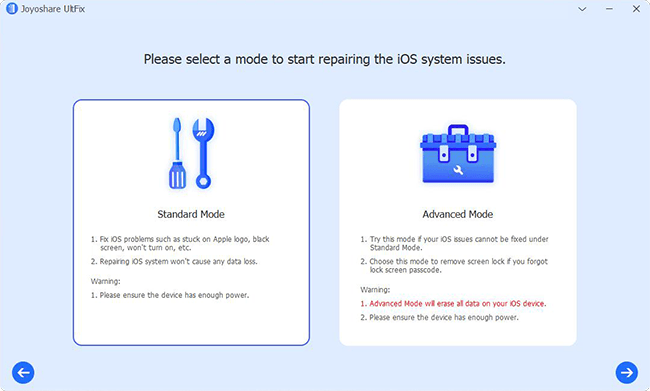 Step 3: Follow the instructions shown on the screen to manually boot your iPhone into recovery mode. This software will recognize your iPhone in recovery mode. If not, click the link on the same window to set it into DFU mode;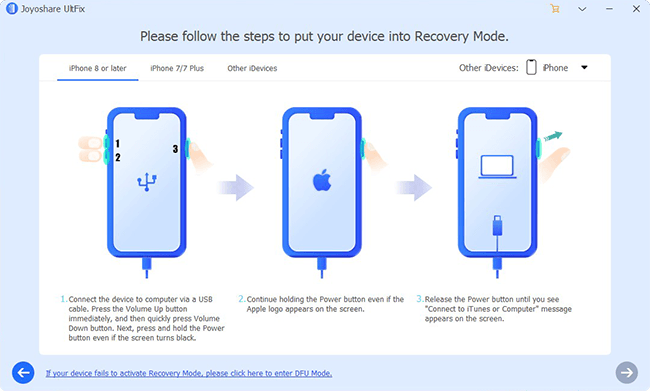 Step 4: Now, the iPhone model and other information appear on the screen. There is a need for you to check and confirm it. After that, click on "Download" to get the newest firmware package for iPhone and verify it;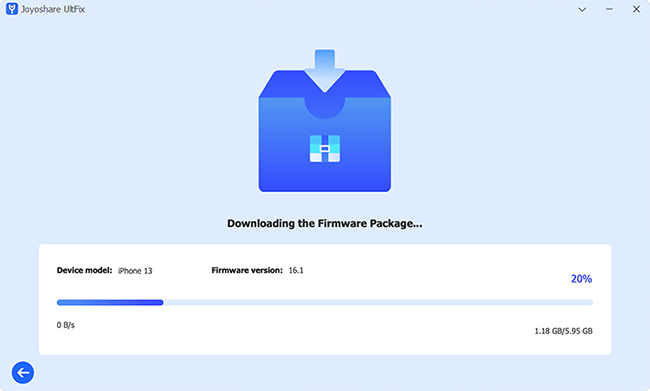 Step 5: When verification comes to end, you ought to touch the "Repair" button to unzip the firmware package. After a while, Joyoshare UltFix will automatically get your iPhone alarm problem resolved.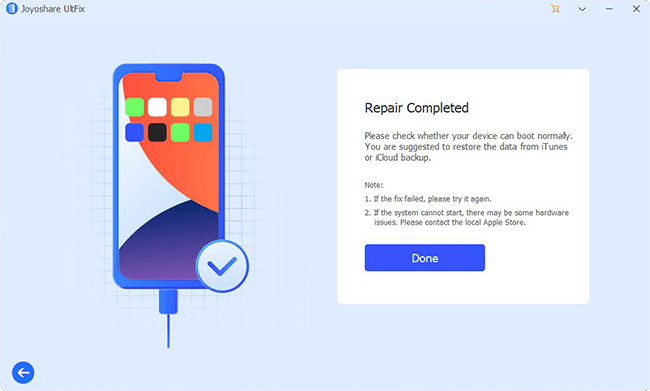 Conclusion
All the above methods can be considered to repair your iPhone alarm not working issue. You may either try these common tips one by one or directly select Joyoshare UltFix to effectively settle the problem with no data loss. If you have any other thoughts on the issue, please don't hesitate to share in the following comment section.