Q:"My soft key/assistive touch has disappeared from my screen, and i don't know how to find it. assistive touch is still enabled on my phone. can anyone help?" - From Apple Community
Assistive Touch in iPad and iPhone is a great feature that enables the users to easily access different functions of the device. It enables the users to use iPhone even if they find difficulty in touching or pressing buttons. But sometimes, users complain that Assistive Touch disappears randomly and they can't find it. In this article, we will discuss some of the ways to fix this issue. If the Assistive Touch disappeared, there could be many underlying reasons but none of them is too complicated that can't be solved and have no solution.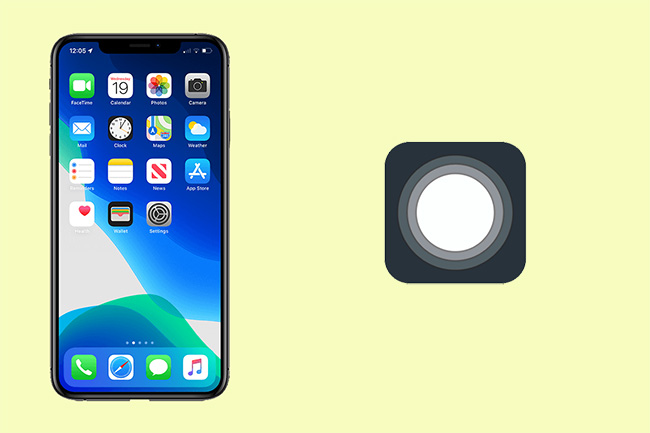 Why Assistive Touch Disappears on iPhone?
Assistive Touch disappears on iPhone because of many potential reasons. Some of them need a simple solution whereas some need advanced solutions to get Assistive Touch back. Before stepping into the solution, we will discuss the reasons for Assistive Touch disappearance.
1

iOS Update

Usually, after each iOS update, most users complain that the Assistive Touch option was disappeared from their system. The glitch is from Apple's side and not user's fault.
2

Screen Orientation

While playing games or watching videos, the screen is usually in Landscape mode. When users switch back to Portrait mode, the Assistive Touch option disappears from the screen.
3

Accessibility Shortcut

Sometimes users manually enable the Accessibility Shortcut option and that could be why Assistive Touch option disappears from their screen. This happens when users press Home button thrice consecutively.
4

System Restoration

Another common reason why Assistive Touch appears is system restoration. When users restore their iPhone, the Assistive Touch option disappears. Also, some other potential issues could be related to iOS glitches specially during minor system updates.
Way 1: Restart iPhone
The simplest technique to get Assistive Touch back is by restarting your iPhone. Just long press your power button (in latest models you have to press power plus volume up button) and slide to turn off your iPhone. Then, you can restart your iPhone by pressing the power button. This should solve the "Assistive Touch disappeared" issue. But if it doesn't, you can try to hard restart iPhone.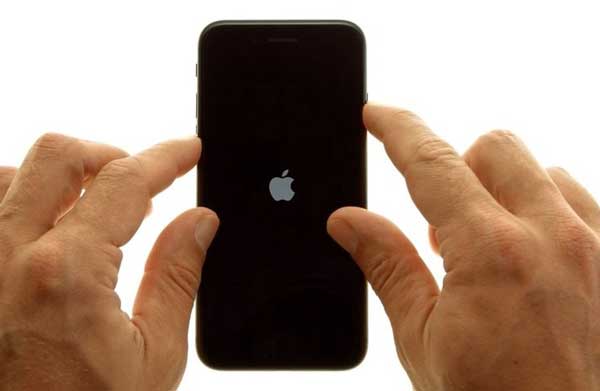 Way 2: Reset Assistive Touch Option
If rebooting your device didn't work, you can try to reset your Assistive Touch option to resolve "AssistiveTouch missing on iPhone" issue. Follow the steps mentioned below to do successfully do this solution.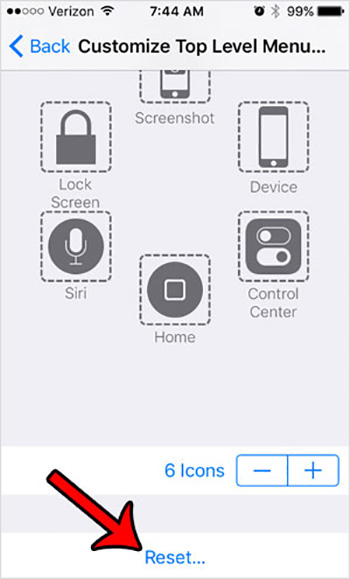 Step 1: Go to the Settings and select Accessibility.
Step 2: Go down and select Touch option.
Step 3: Then, you will see AssistiveTouch option.
Step 4: Just turn on the Assistive Touch option and select Customize Top Level Menu option.
Step 5: Select the "Reset..." option and it should solve your issue.
Way 3: Change Assistive Touch Idle Capacity
Another recommended solution to solve "iPhone Assistive Touch disappear" is to change Assistive Touch idle capacity. This is also very easy, just go to the Settings and tap on "Accessibility". Keep on scrolling and you will see and hit the Touch option. Press AssistiveTouch option and choose Idle Opacity feature to change Assistive Touch idle capacity.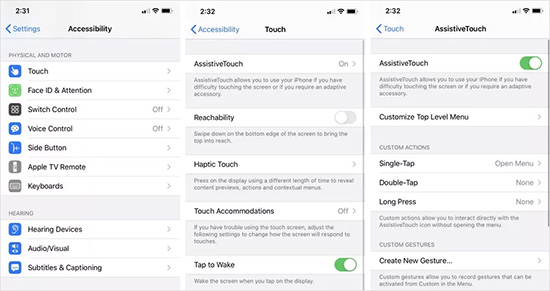 Way 4: Use iOS System Recovery to Fix Assistive Touch Disappeared
Joyoshare UltFix is another solution to fix "Assistive Touch disappeared" issues. In iOS systems, Joyoshare UltFix is the most reliable software. Joyoshare technology is very updated and can resolve more than 150 issues of iOS software. The cutting-edge technology of Joyoshare helps to fix black screen, touch recovery, iTunes connection issues, touch disability, etc. Besides, all the recovery processes are quite simple and involve only 3 steps. It also allows the users to restore iPhone with no data loss under Standard Mode. Joyoshare UltFix supports its registered as well as non-registered Apple users.
Key Features of Joyoshare iOS System Recovery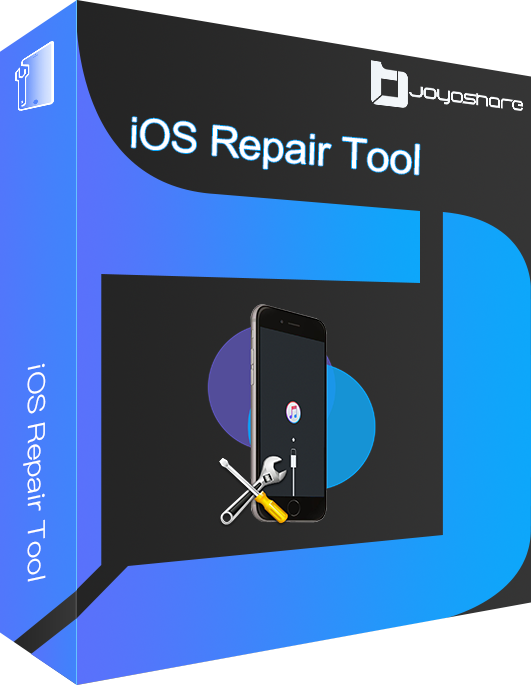 Fix Assistive Touch disappeared on iPhone without losing data
Exit/Enter Recovery Mode with one click for free
Repair 150+ iPhone-related issues like app disappeared from iPhone
Two useful modes are provided for you to fix issues easily
Compatible with all iOS versions like iOS 16
Step 1

Connect iPhone to the computer

Connect your iPhone or iOS device to computer with a USB cable. Then, click "iOS System Repair" in the main inaterface of Joyoshare UltFix and use Start option to continue.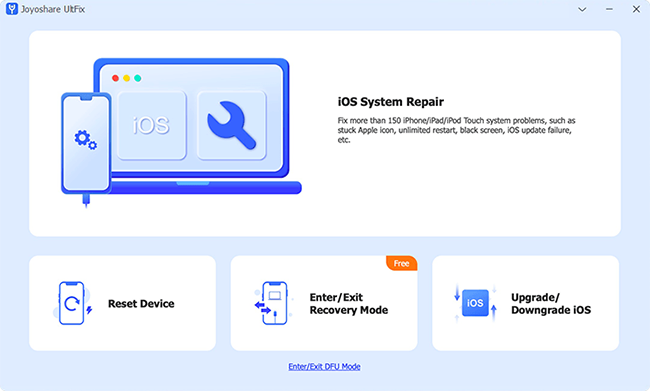 Step 2

Choose a repair mode

After that, choose Standard Repair on your computer to fix this issue without any data loss and click the Next option. If your device cannot be detected normally, you should put it into recovery/DFU mode as instructed in the interface.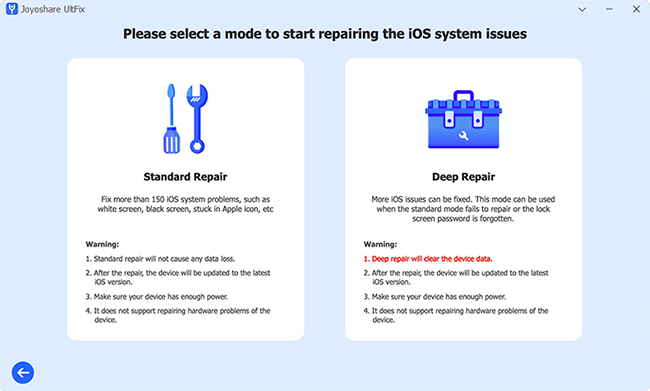 Step 3

Download the firmware package

Now, Joyoshare UltFix can detect your iPhone's basic information and you should check them carefully. Download the right firmware package by clicking Download button to proceed.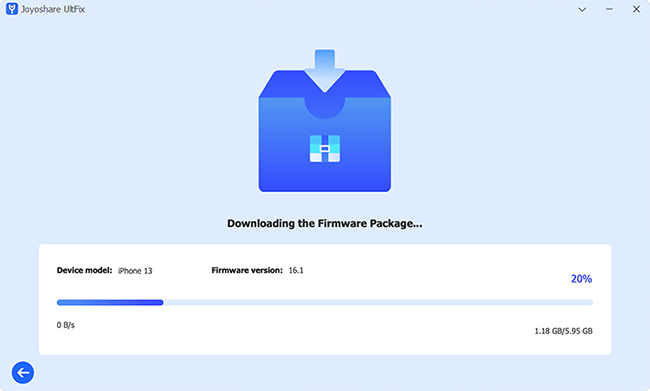 Step 4

Repair Assistive Touch disappear on iPhone issue

As soon as the package is downloaded, just click Repair and your Assistive Touch will be back on the screen shortly as the repair finishes.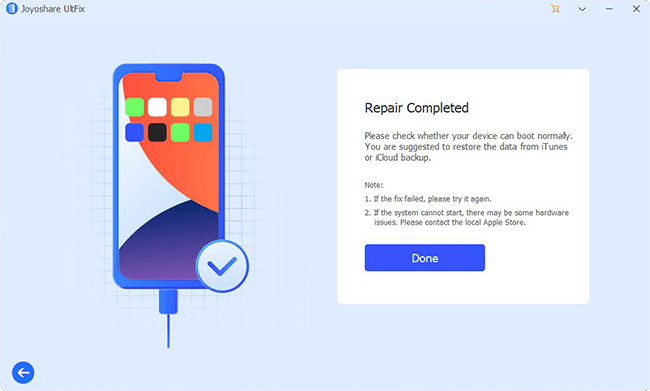 FAQs about Assistive Touch
Q1. How to Get Assistive Touch on iPhone?
A: Turn on the Assistive Touch option by going to Settings and selecting Accessibility. Swipe down and select the Touch - AssistiveTouch options. Switch option on if it is off.
Q2. How to Turn off Assistive Touch on iPhone?
A: Tap the "Settings" icon in the Home screen on the iPhone, opt for "Accessibility" and press "Touch". Tap the "Assistive Touch" option and slide the slider from "On" to "Off" to turn off the Assistive Touch feature.
Conclusion
Assistive Touch is an assisting feature in iOS system that enables its users to efficiently navigate the mobile functions. If you face "Assistive Touch disappeared" issue, there are many recommended solutions to fix that, starting from simple restart the mobile to fix the issue and ranging till Joyoshare UltFix.