Are you facing an issue regarding app disappeared from iPhone but still installed? Apps can be hidden both purposefully and inadvertently. Maybe you misplaced an app in a folder to clear your Home screen, accidentally removed an app for storage space, and then forgot about it, or you've looked everywhere and still can't locate it. This problem usually happens following an iOS system upgrade. Sometimes, a single app and the entire website are gone. If you're having problems with this issue, then you have come to the right place! Here, we will discuss how to fix that with 8 easy and quick methods.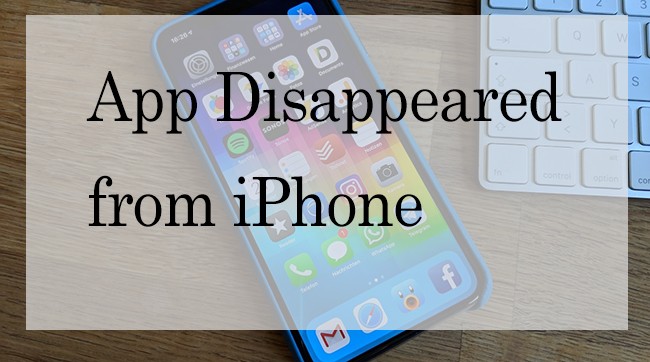 Why Can't Find App on iPhone?
Are you having trouble regarding iPhone apps disappeared? You're not alone, to be sure. Many users have expressed dissatisfaction with scrolling endlessly through their Home Screens in Search of their favorite apps. This issue appears to be caused by the iOS system automatically cleaning away old applications. Applications may have gone yet remain installed on your iPhone, or your apps may have been deleted without your consent. The latter might be related to iOS's new offload unused apps function.
Way 1: Restart iPhone
If you're certain the applications weren't removed, but they're still missing, your iPhone may need to be restarted to get it working again. Many difficulties with iOS devices may be resolved by restarting it. Rebooting your iPhone involves forcing it to restart, which may help you recover the icon of a lost app. If you're attempting to utilize this approach for fixing iPhone apps missing from Home screen, restart your iPhone using the steps below.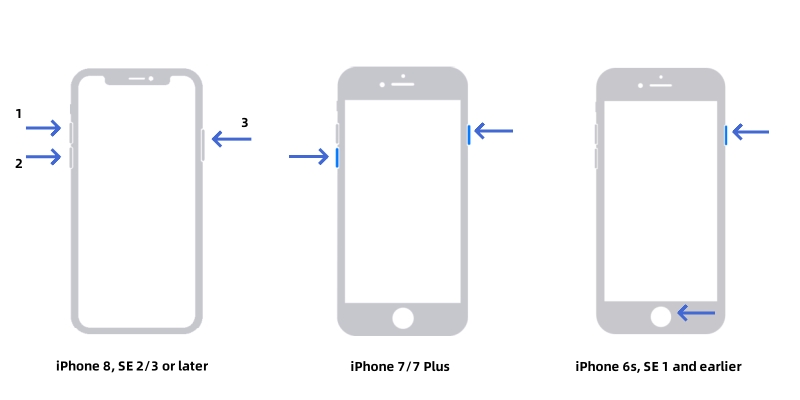 For iPhone 6s or before: Hold Power and Home buttons simultaneously on an iPhone 6s or before. Release the two presses when the Apple logo is displayed.
For iPhone 7: Hold the Volume Down and Power buttons simultaneously on the iPhone 7. When the Apple logo appears, immediately release the two presses.
For iPhone 8 or later: If you have an iPhone 8 or later, rapidly push and release the Volume Up button, quickly press and release the Volume Down button, and press and hold the Side button until the Apple logo appears.
Way 2: Reset All Settings on the iOS Device
An unintentional change in your device settings might sometimes result in difficulties such as the App Store being unavailable on your iPhone. Consider this approach if the applications have vanished from your iPhone but remain installed after changing some settings. Please note that this will delete all of your iPhone's stored settings (such as configurations, network settings, Wi-Fi passwords, and so on), but your data will remain intact.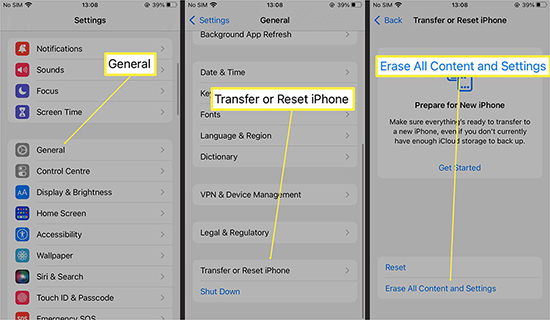 Step 1: Unlock your device and go to Settings - General - Transfer or Reset iPhone.
Step 2: Simply choose "Erase All Content and Settings" and confirm your selection by entering your device's passcode.
Step 3: Wait for your iPhone to be reset to factory settings.
Step 4: Unlock your device, reinstall your apps, and see if they're still missing.
Way 3: Find Apps with Siri
"I can't locate an app on my iPhone," you remark again, scratching your head. Don't be concerned! Another option to fix apps disappeared error is to utilize Siri to search your smartphone and the App Store for your missing app.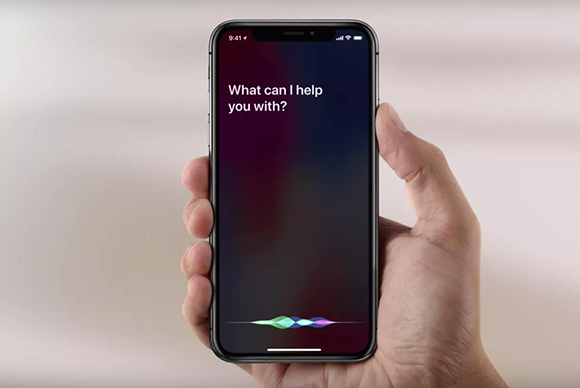 Step 1: Press and hold Power button if you are an iPhone X and later user to call Siri on your iPhone.
Step 2: Then, you can ask your Siri to open the app that disappeared.
Way 4: Search Apps via Spotlight
Those who have updated their devices to iOS 15 may manage their apps through the App Library. However, they may first believe that the iPhone app icons are gone. Don't worry, and you can quickly remedy the iPhone icon disappearing problem by using the Spotlight search to hunt for any app. This will allow you to permanently resolve the issue of applications disappearing from your iPhone's Home screen.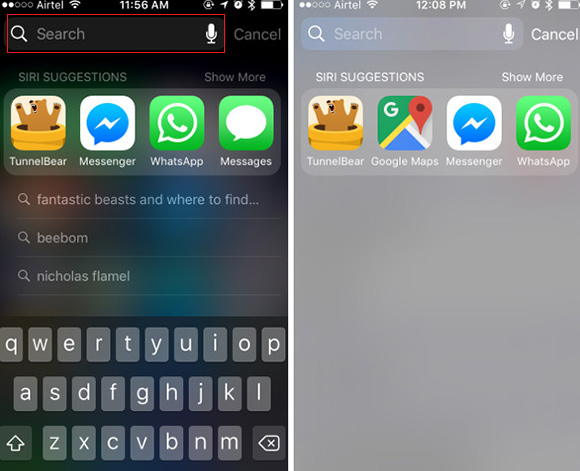 Step 1: Simply unlock your iPhone, go to its Home screen.
Step 2: Slide left to check the App Library to fix the problem.
Step 3: Type the name of the program you believe is missing into the Spotlight (Search Bar) at the top.
Step 4: If you already have the app loaded on your iPhone, it will display here.
Step 5: Activate the app by tapping on its icon and long-tap it to receive the option to add it to your iPhone's Home screen.
Way 5: Reset the Home Screen Layout
Arranging your missing applications in alphabetical order is another technique to easily identify them, such as Phone, Camera, App Store, and so on. All you have to do now is follow the instructions below to reset your Home screen layout.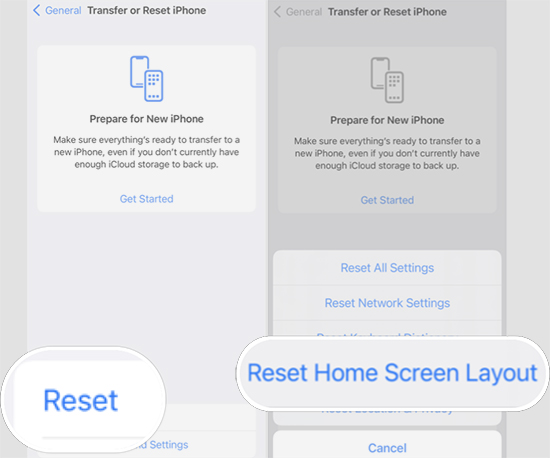 Step 1: Go to General in the Settings app on your iPhone.
Step 2: Select Transfer or Reset iPhone option from the drop-down menu. Then, from the pop-up menu, select Reset Home Screen Layout.
Way 6: Reinstall Missing Apps
Your iPhone applications are most likely missing because they are no longer loaded or updated on your device. Thankfully, if your iPhone applications have vanished from the Home screen as a result of this, you may quickly restore them.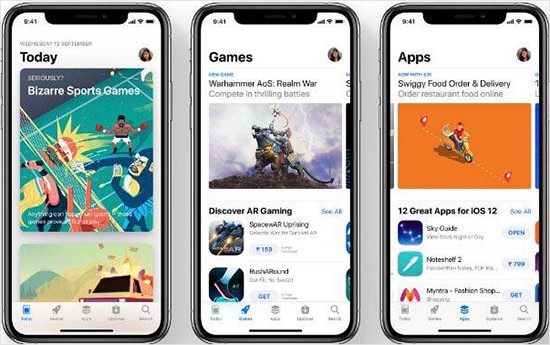 Step 1: Open the App Store on your iPhone and tap your profile icon in the top right corner.
Step 2: Find Available Updates and see which applications have updated versions here and hit the "Update" icon to upgrade them.
Step 3: Additionally, if you uninstalled the program accidentally, you may reinstall it.
Step 4: To find any program, simply hit the search symbol on the App Store or go to the Suggested section.
Step 5: Once you've found the app you want, just touch on the "GET" button to install it on your iPhone.
Way 7: Disable Offload Unused Apps
Many people are unaware that iOS devices have an inherent feature to dump unneeded applications in the background. As a result, if you have enabled this option, you may have difficulties, such as missing applications on your iPhone.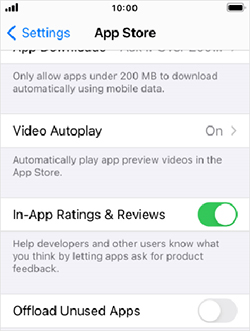 Step 1: Go to Settings - App Store on your iPhone.
Step 2: Simply seek the option to "Offload Unused Apps" and turn it off manually.
Step 3: To properly fix the iPhone losing applications problem, I would recommend rebooting your device after removing the automatic offloading settings for apps.
Way 8: Use Joyoshare UltFix to Fix App Disappeared from iPhone
Joyoshare UltFix, a powerful and popular iOS system recovery program, is the best answer to the iPhone app icon missing problem. It's a high-tech iOS issue repair solution with two repair modes for dealing with more than 150+ system faults on iPhones, iPads, iPods, and Apple TVs, including Advanced Mode and Standard Mode. With this tool, you have the luxury to enter and exit the recovery mode with one click.
Key Features of Joyoshare iOS System Recovery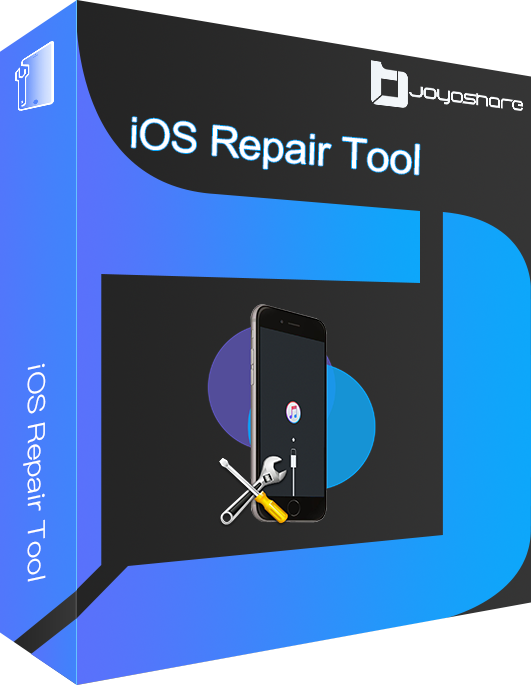 No data is lost when you restore a lost app icon on your iPhone
Allow any iOS device to enter/exit recovery mode for free
Two repair options are available to solve 150+ iOS issues
Almost all iOS device models, including iOS 15, are supported
Fix iPhone apps not updating and App Store not working with ease
Step 1

Connect iPhone to the computer

Get Joyoshare UltFix and install it on your PC. Please connect your iPhone to it using an Apple USB cord once you've run it and select Enter Recovery Mode option. You don't click "Start" until the iPhone has been recognized.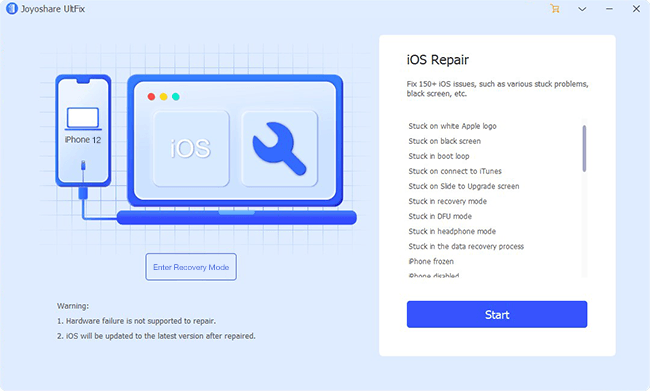 Step 2

Choose a repair mode

To fix your iPhone's system issue, you must choose one of the repair modes. Select Standard Mode if you want to fix this issue without data loss and click Next to proceed.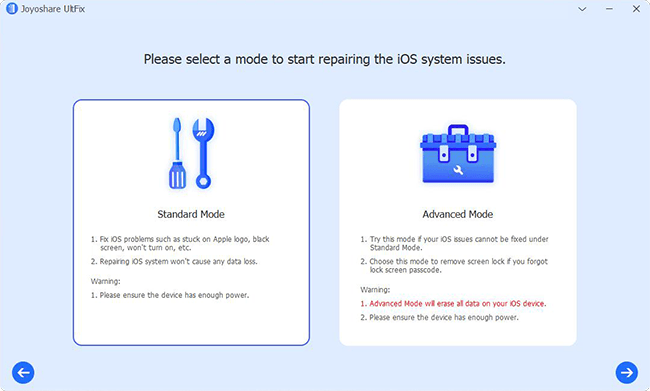 Step 3

Download the firmware package

In this step, Joyoshare UltFix will detect all of your iPhone's fundamental information. You must confirm it before clicking "Download" to begin downloading and verifying the firmware package.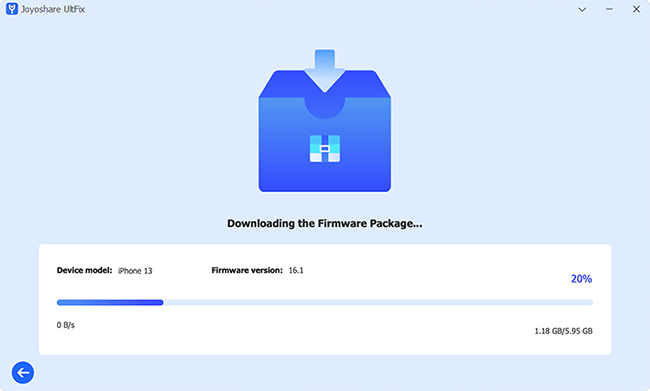 Step 4

Repair app disappeared from iPhone

Once the firmware package has been unzipped, press "Repair", and the application will begin the repair procedure. Your iPhone app icon will be back on the screen shortly.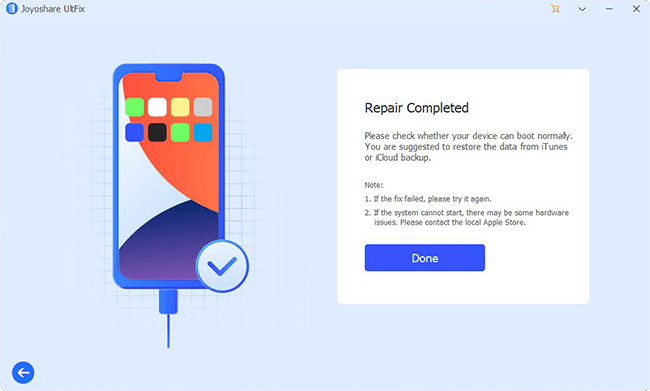 Conclusion
You can simply resolve the "app disappeared from iPhone" issue as you know what to do when facing this issue. We provide an all-in-one iOS mending option with native techniques to fix the missing iPhone icons. That is, if you have any additional problems with your iPhone, simply utilize Joyoshare UltFix. This app is incredibly simple to use and can quickly resolve many software and firmware issues on your iPhone while preserving your data.