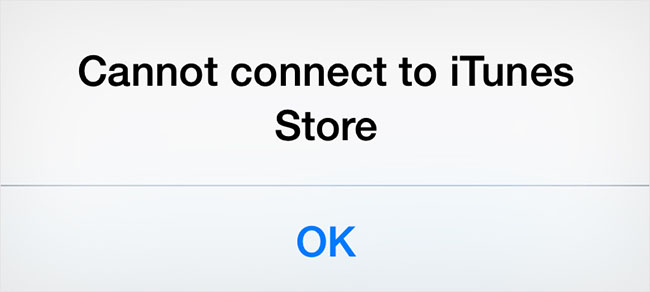 iTunes is home to millions of video and music files from which iOS device users log to enjoy their favorite tunes. Accessing to iTunes servers is very much easy until you encounter an access error that deters you from accessing the iTunes Store. Among the errors, the "Apple TV Cannot Connect to iTunes Store" happens to one of the most common and troubling iTunes errors. The error results from a poor Internet connection operating on an obsolete tvOS version, among other causes. However, in this article, we shall be focusing more on how to troubleshoot or rather resolve this problem and get your iTunes back to optimal function. Scroll right down!
#1 Restart Apple TV
It is often a fast, simple, and effective way of getting rid of "Cannot connect to iTunes Store - Apple TV" problem. A simple restart or reboot provides your Apple TV with a fresh start. Essentially a reboot helps eliminate possible bugs that may be hindering your access to the iTunes. Depending on the TV version, the restart procedure may be different. Check them out.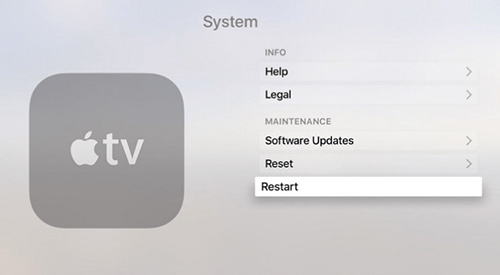 i. For Apple TV 4K: Simply go to Settings > System > Restart.
ii. For Apple TV 3K and previous versions: Go to Settings > General > Restart.
#2 Check Internet Connection
As we mentioned earlier, lack or poor Internet connection may be a reason why your Apple TV is not connecting to iTunes Store. Profoundly, it is essential that you check your Internet connection. Ensure that you have a strong signal; be it a WI-FI or Ethernet signal. You can refresh the router by turning it off and on again. Also, ensure that it is connected to a power source. If the Internet problem persists, then you might consider calling your ISP.
#3 Check Date & Time
Normally, Apple devices are sensitive to dates and time. Operating on the wrong dates and time could bring forth the "Cannot connect to iTunes Store on Apple TV" issue. Therefore, it is paramount that you check and adjust your date, time, and time zone accordingly. To do this simply go to Settings > General > Date & Time. Ensure that they are on automatic settings.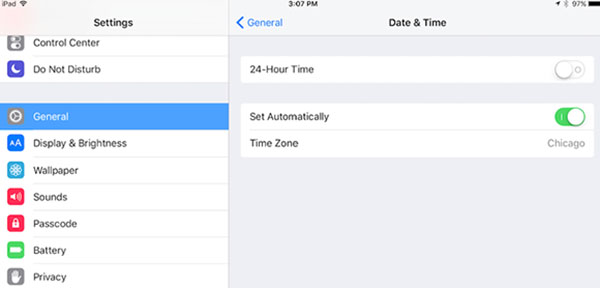 #4 Update Software on Apple TV
Like many other devices, operating on an obsolete tvOS software version can be a major cause of the problem. A significant number of Apple TV users have reported that software upgrade has helped them resolve the "Apple TV cannot connect to iTunes Store" problem. To check for updates, please follow the following steps.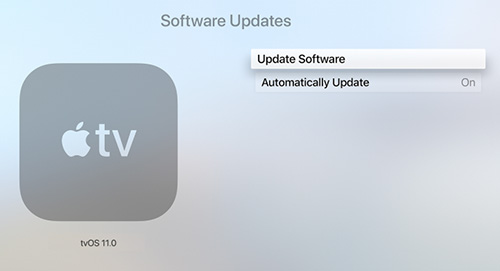 i. On your TV, go to Settings > System > Software Updates.
ii. Select the "Update Software" option.
iii. If there are any updates, click on "Download and Install."
iv. When the download process is complete, your TV will automatically restart, and the installation process will start. Once it is through installing, it will restart again.
v. Proceed to check whether the Apple TV can connect to iTunes Store.
#5 Re-access to iTunes Store
If something does not work the first time, then it would be wise to retry doing it again; maybe this time around, it will work. In this, you can try re-accessing the iTunes Store. The error may be intermittent. Before re-accessing, it's vital that you consider waiting a few seconds before trying. In addition to this, you can also try closing the app and relaunching it. It should help resolve the problem.
#6 Check Apple System Status (Apple Server)
Sometimes the Apple servers are "down", which means that you might be missing out on some cloud services, including access to iTunes using your Apple TV. To ensure that this is the case, you should check the system status by simply visiting the Apple System Status page.
From this page, you easily see the available services. Usually, the site displays Apple services such as App Store, Apple TV, Radio, iTunes Store, Beats 1, among other services. At the same time, if there are any interruptions pertaining to your region, you can find it on the web page. If there is an iTunes service problem, then you can contact the customer desk for assistance.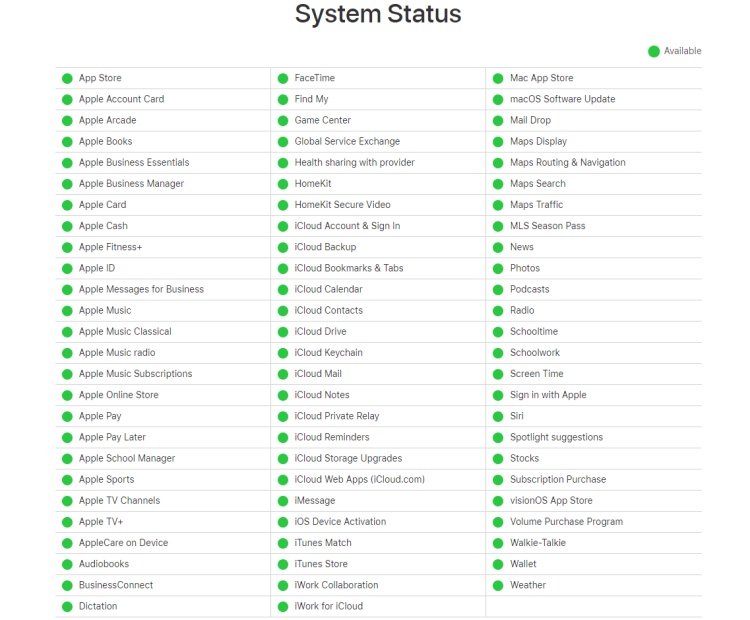 #7 Sign out and Sign in iTunes Store Account
If, until now, your Apple TV keeps saying cannot connect to iTunes Store, then it is time that you consider signing out and into your Apple account. This might help refresh your access to the iTunes Store and thus resolve the entire predicament.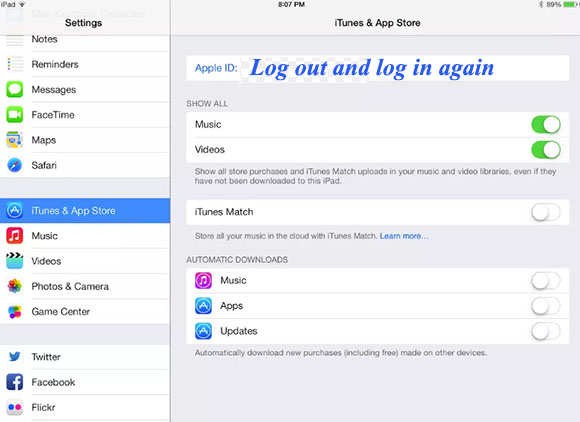 i. On your Apple TV, go to the Settings menu.
ii. Select the iTunes & App Store option.
iii. Click on the Apple ID and sign out.
iv. Refresh the page.
v. Click on the sign-in option and provide your password.
vi. Proceed to verify by providing your payment details.
#8 Repair tvOS System without Data Loss
Joyoshare UltFix is our last best option if you still cannot connect to the iTunes Store on Apple TV. It's a professional iOS system repair tool that helps you resolve over 30 software glitches, like Apple TV no signal, Apple TV stunk on home sharing screen, Netflix not working, flashing light, etc. This program is compatible will all Apple TV models, even those running on the latest tvOS versions. Remarkably, it comes with a standard mode to guarantee you a 100% data safety.
Key Features of Joyoshare UltFix Apple TV Recovery:
Provide one-click free mode to get into and out of Apple TV with ease
Professionally repair cannot connect to iTunes Store error on Apple TV
With all-round solution to fix kinds of glitches and bugs on Apple TV with no data loss
Support not only Apple TV, but also iPhone, iPad and iPod, together with all tvOS/iOS versions
* This tool has removed support for Apple TV and Apple TV HD devices.
Step 1: Go to the official website of Joyoshare to download and install the latest version of Joyoshare UltFix iOS System Recovery. Simply get it started and connect your Apple TV. Then click on the "Start" button.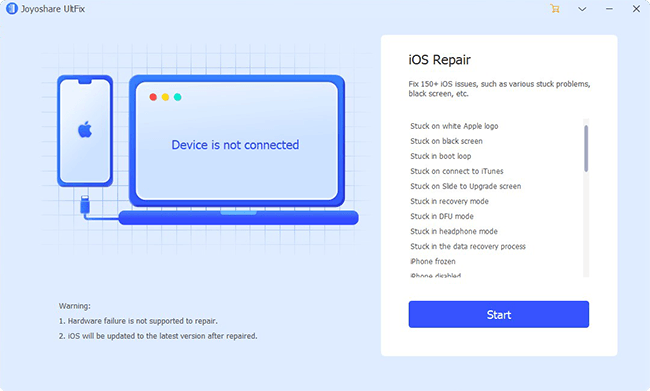 Step 2: This program offers two modes for you to choose. If you want to fix "Apple TV cannot connect to iTunes Store" without damaging your data, select "Standard Mode" and go further to put it into recovery mode.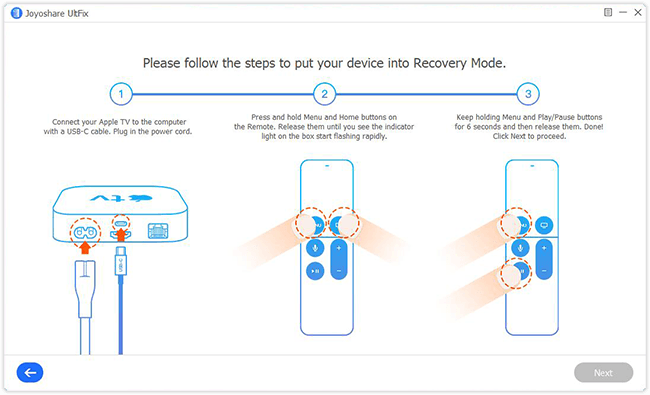 Step 3: According to the instructions, click "Next" and check whether your Apple TV device info is correct. Afterward, "Download" and verify the firmware package.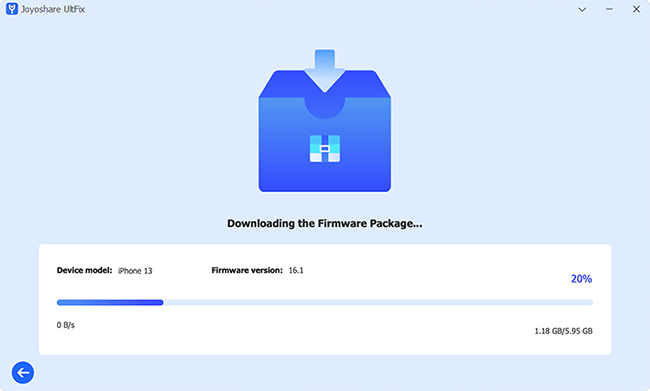 Step 4: You're able to press the "Repair" button to start troubleshooting your Apple TV connection issue. When the whole process is finished, turn on your Apple TV to see whether it can work normally.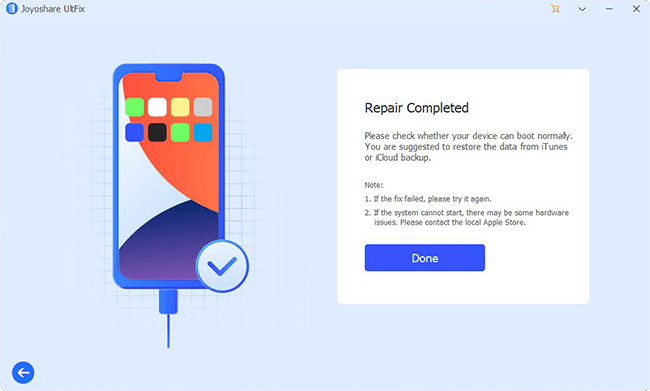 Conclusion
We can all agree that lacking convenient access to iTunes can be annoying and boring. Well, the above remedies definitely help get rid of the Apple TV Cannot Connect to iTunes Store error. Give all basic solutions a try first. Also, Joyoshare UltFix happens to be a much more effective remedy that ensures you do not lose any saved data. The program is easy to use, effective, and incredibly efficient. In any case, the problem persists; you are always free to contact or visit the nearest Apple service store/shop for help.