There are times when you might catch yourself contemplating if you can unlock iPhone without swiping up. It is a known fact that unlocking your device without swiping up is a more comfortable and accessible option to opt for unlocking. For that sole reason, in this article, we provide you with various methods to unlock your iPhone without swiping up. Some are tricks that are often used on jailbreak iPhones, while others are third-party applications.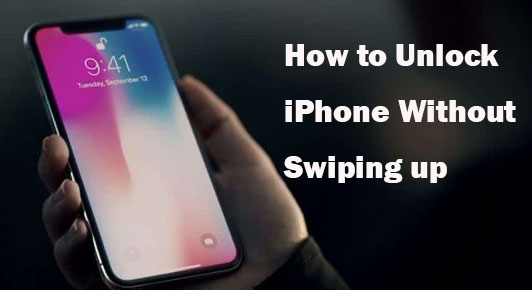 Method 1: Enable Back Tap
Usually, here is the first easy option to choose. It works well with iPhone 12 and is highly effective to quickly unlock iPhone without swiping up. Follow the steps below to unlock your iPhone quickly.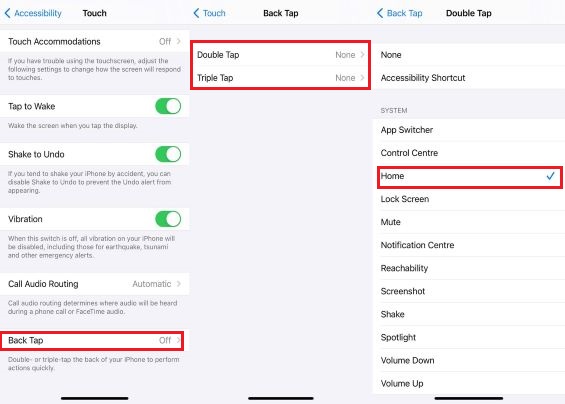 Step 1: The initial step is to go to Settings and then choose Accessibility. You will then see a couple of options, among which one of them is Touch.
Step 2: After you tap on the Touch option, you will scroll down for the Back Tap feature. Then select one of the two options that are according to your preference.
Step 3: Now that you have chosen the option suitable for you, your screen will further show several options. Choose the Home option, and voila! You can now easily unlock your iPhone with just a tap.
Method 2: Try Joyoshare iPasscode Unlocker
Joyoshare iPasscode Unlocker works brilliantly for swiftly unlocking an iPhone. It is a more convenient method on how to unlock iPhone without swiping up iPhone 13. It is a renowned helpful tool that allows you to regain complete control of your iPhone or other iOS devices through legal and safe unlocking. It also has a free version for you to try out. Do not miss out on this excellent opportunity and follow the steps below to use this software.
Note: The program is more suitable in the case that you forget the password.
Key Features of Joyoshare iPasscode Unlocker:
Unlock iPhone without swiping up
Function well for the latest iOS 15 and iPhone 13
Remove iOS screen locks under any possible scenario
Bypass 4 kinds of passcodes in an efficient way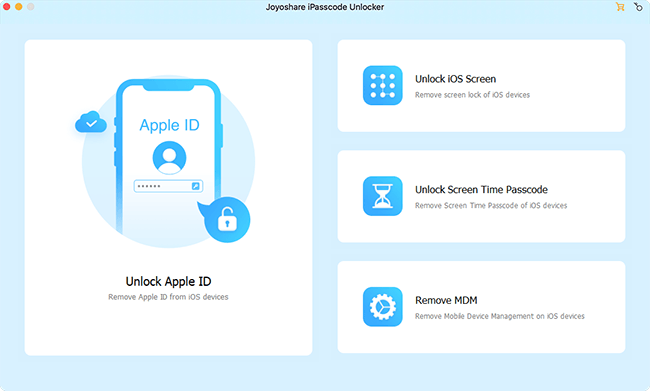 Step 1

Launch the app, connect and put iPhone into DFU mode

The initial step is to download and open Joyoshare iPasscode Unlocker on your computer. Connect the iPhone with a USB cable and tap on the Start option. After this, follow the instructions to put iPhone into DFU mode.

Step 2

Download firmware package

Then, try to download the firmware package by selecting Download. The downloading process will not take too much time.

Step 3

Unlock iPhone/iPad

After the firmware is downloaded, tap Unlock to finish unzipping the firmware package and unlock iPhone.
Method 3: Turn to AutoUnlockX
Typically, an iPhone tweak allows you to unlock your iPhone using Face ID without swiping or jailbreaking. It is entirely free, which makes it the best tweak for unlocking your iPhone. And it can also be used to customize further the privacy settings based on your choices. When you activate this modification, you can avoid the swipe-up gesture altogether. You can easily unlock your iPhone in an instant. It works wonders on iPhones. Follow the steps to try out this tweak on your iPhone as well to unlock iPhone without swiping up.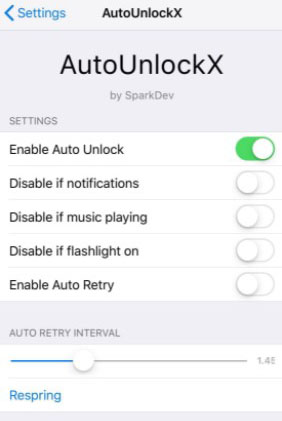 Step 1: The initial step is to add an external repository that will work like an emulator to your iPhone. Some examples of the great repo are Sileo, Cydia, etc. Since it is not readily available on App Store, you will have to download it from the spark dev website. You will have to manually add the repo to your application as it won't do so automatically.
Step 2: After completing the first step, navigate to the Search page of the chosen repo in the search field. Then, tap on the Confirm option for the selected repo. After that, click on the Restart SpringBoard to finish downloading it.
Note: You must choose the alteration once it displays. From there, you can get one of the repositories to see its main information page further. And you should wait for a few minutes for the alteration to be installed in the end.
Step 3: Next, modify the Auto Unlock X software. Then, open the Settings app on your iPhone and pick the Auto UnlockX choice from the main screen. Then turn on the Enable Auto Unlock option. Make further adjustments accordingly.
Note: You will have to enable the AutoUnlockX function right after the iPhone resprings. Make sure to check your settings to fix accordingly to your preference after enabling the Auto Unlock option.
Step 4: Once you are pleased with your settings and adjustments, touch on Respring once. After you have completed all the steps, you can unlock your iPhone with the Face ID.
Extra Tip: How to Utilize Face ID Better
Normally, if you can't use the swipe up feature or do not want to use it, the alternative way is to use Face ID. Well, in this part, we will introduce how to enable Face ID and adjust other settings.
Step 1: Go to Settings and then choose the option for Accessibility. It will then show a couple of options, among which you have to tap on Touch and finally select the option Tap to Wake until the button next to it turns green.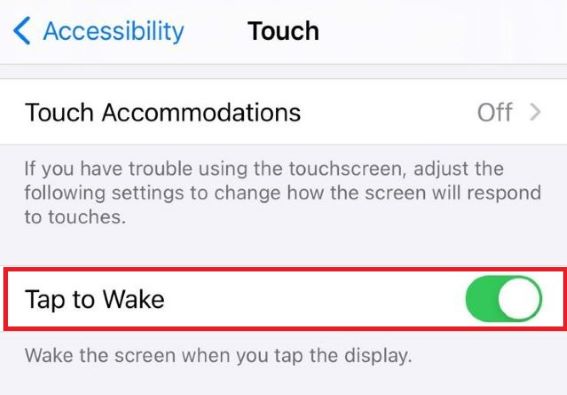 Step 2: Next, go to Settings and scroll down until you see the option for Display and Brightness. Tap on it, and then it will show the Raise to Wake option. Select it so that it is turned on.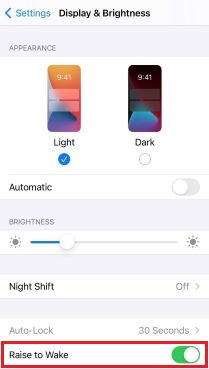 Step 3: Now that you have turned on both options, that will make you swiftly turn on your phone. The final step is to enable Face ID passcode. Go to Settings and tap on Face ID & Passcode. Finally, choose either of the options that best fits your circumstance.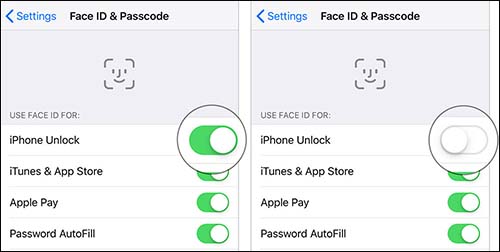 Conclusion
These are some ways to make you stop musing about how to unlock iPhone without swiping up. It is critical to follow the steps thoroughly. We've also given you excellent and dependable choices to choose from. If the Face ID scenario does not suit you, opt for the alternative given. As an alternative, Joyoshare iPasscode Unlocker is a dependable program utilized to unlock the iPhone for people locked out of their devices. Continue to follow the instructions given in this article to unlock your iPhone quickly.