Touch ID is an excellent feature introduced by Apple and provided a quick method to unlock a device. But it did maintain a reasonable security level, and its evolution made it better and faster. Many users found that the feature was quick, leaving them no time to read notifications. As a result, Apple introduced the "Press Home to Unlock iPhone" feature from iOS 10, which is a default behavior to gain access to your device. It allows you to read and view notifications without opening the iPhone. But you will notice the slow response. Not to worry, Apple included a feature to unlock the phone using your finger on the Home button. Today, we will learn about how to turn off press Home to unlock iPhone/iPad.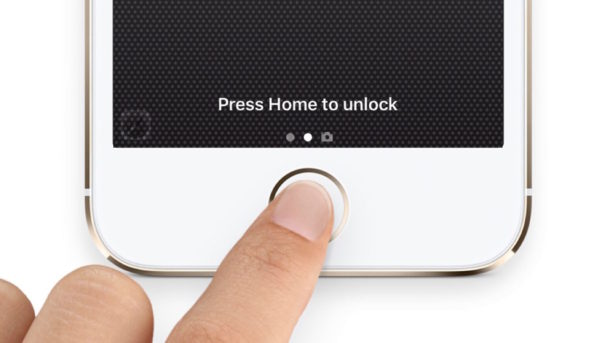 Part 1. How to Turn off Press Home to Unlock in Settings
If you do not like placing your finger on the Home button, learn how to turn off press Home to unlock via the Settings feature on your iPhone or iPad. Apple provided the option to unlock iPhone and iPad using the digit passcode, as it did not offer the ability to unlock using the slide in iOS units.
Step 1: Open the Settings app on your iPhone and iPad.
Step 2: Scroll and select General then go down the page.
Step 3: Tap Accessibility and select the Home button.
Step 4: In the list, choose the Reset Finger to Open option.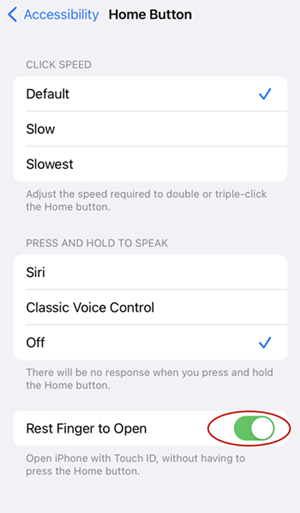 Now you can unlock your iPhone without pressing the Home button by touching the button.
Part 2. How to Turn on Touch ID to Unlock iPhone/iPad
Touch ID is the simplest way to unlock your iPhone. However, they don't offer secure protection when compared to a strong passcode because of legal protections. In these circumstances, turning off the option to unlock the iPhone is preferable. But how will you turn off press Home button to unlock? You can turn off the feature or use the temporary option to disable the unlock functionalities. The quick solution is to press the power button five times rapidly. Such action will disable biometric, and you can access the phone by entering the passcode.
Step 1: Open the Settings app and select the Touch ID & Passcode option.
Step 2: Enter your passcode when prompted and then enter the Touch ID & Passcode page.
Step 3: Turn off all the settings under the Use Touch ID for category. It includes unlocking iPhone, Apple Pay, and iTunes & App Store.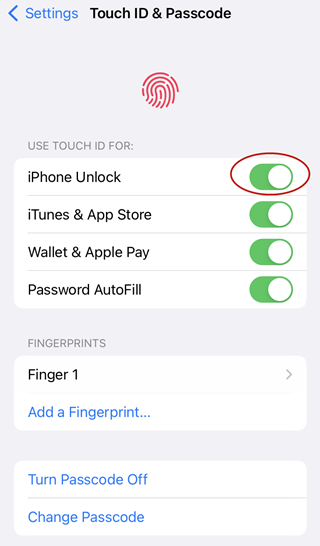 Now as the feature of press Home to unlock is not active, you will input the passcode to unlock the iPhone for making payments and accessing the App Store and iTunes.
Part 3. Alternative Way to Unlock iPhone/iPad Without Passcode
You have learned to unlock your iPhone using the settings and Touch ID feature. It is helpful when you remember your passcode. But what happens when you forget your passcode or the screen is unresponsive? It is here that you will be using a passcode unlocker tool. With Joyoshare iPasscode Unlocker, you will find a quick answer to how do I turn off press Home to unlock question.
You do not need sound knowledge or technological expertise to use Joyoshare iPasscode Unlocker. With its assistance, you can crack different screen locks on iOS devices such as iPhone, iPad, and iPod touch. 4-digit and 6-digit passcode are broadly used to lock an iPhone and iPad. And Joyoshare does an excellent job of removing screen locks in a few steps. Additionally, you can use it for unlocking your iPhone when you have opted for Touch ID and Face ID.
There are different scenarios of why your device is not unlocking. For example, it could be due to multiple entries of the wrong passcode, and both Touch ID and Face ID are not functioning appropriately. In such scenarios, how to you turn off press Home to unlock to gain access to a device? Irrespective of how you lost access to the device, with the help of Joyoshare iPasscode Unlocker, you can turn off Home to unlock feature without any hassle. Here's the guide to unlock iPhone passcode using Joyoshare iPasscode Unlocker.
Key Features of Joyoshare iPasscode Unlocker: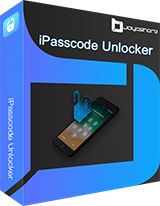 Support to crack various screen locks on iPhone and iPad.
Remove Apple ID and MDM restrictions without password.
Bypass Screen Time passcode on iPhone, iPad, and iPod touch.
Compatible with all types of iOS devices and all versions of iOS.
Step 1

Connect iPhone to Computer and Launch Joyoshare

Connect your iPhone to a trusted computer and run Joyoshare iPasscode Unlocker. Do note that the unlocking process will erase all the content and settings on your device. So, you can make a backup of them in advance.

Step 2

Select Unlock iOS Screen and Put iPhone into DFU Mode

After selecting the Unlock iOS Screen option, click the Start button. From the instructions appearing on the screen, follow them to place the device in DFU mode or Recover Mode.

Step 3

Check the Device Info and Download the Firmware Package

Joyoshare iPasscode Unlocker will display the connected device along with the device details. Use the drop-down list to make changes to the information manually if there is something wrong. Then click the Download button to download the firmware package related to the device. After downloading, proceed to continue with the verification process.

Step 4

Start to Unlock iPhone Without Passcode

Click the Unlock button to unlock your device. Ensure that your iPhone or iPad is always connected to the computer. Completion of the process will remove the screen password.

Thus, you can turn off Press Home to Unlock option even when you forgot your passcode or find it difficult to unlock your iPhone or iPad using Touch ID and Face ID.
Part 4. Conclusion
You now have valuable solutions to turn off Press Home to Unlock on your iPhone or iPad device. So, there are no inconveniences and stress! It is advisable to use Joyoshare iPasscode Unlocker if you wish to solve the issue permanently. It is a powerful unlocking tool and helps you unlock the device in any situation.