Apple ID is quite crucial for iOS device users. It will affect your iCloud account, payment, settings, personal information and more. Once your Apple ID is compromised, the security of your device is threatened. The compromiser will see your photos and images, read your emails and notes and even know your location. It is necessary to get your Apple ID back and protect your privacy. Therefore, if you encounter Apple ID stolen issue, try to follow the solutions provided in this article.

Part 1. Signals of Apple ID Stolen
First and foremost, you may not sure whether your Apple ID is hacked or not, please compare and contrast the information listed below. And the core judgement method is whether there are changes that you have not made. If you have the same experience, move on to the solutions.
Receive a warning email or notification which shows your Apple ID is going to log in to an unrecognized device.
Receive an email to confirm whether you changed your Apple ID password or account information. If you didn't change them before, you would be vigilant about the Apple ID password stolen issue.
iOS device is locked suddenly and stuck in lost mode, but you didn't do anything.
Messages' inbox pops up messages you didn't send, or your own messages disappeared.
Apple ID password is incorrect, which means someone else changed your password.
The charges interface states the purchases you didn't make.
Part 2. Solutions to Regain Stolen Apple ID
Solution 1. Change Password via Apple Support (Know Password)
Once you aware of your Apple ID compromised problem, how to get your Apple ID back? The first thing you should do is resetting your password. Try these three ways to fix it.
iPhone → Settings → Apple ID → Password & Security → Change Password
appleid.apple.com → Apple ID account page → Sign in → Sigh-In and Security → Password
Mac → Apple menu → System Preferences → Apple ID → Password & Security → Change Password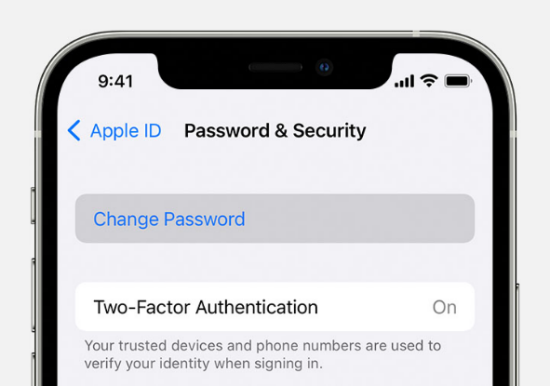 Solution 2: Unlock and Reset Apple ID Using Apple ID Removal (Don't Know Password)
If you can't remember your Apple ID password, or if it is changed by the thief, or if your account is locked so that you can't sign in, you'd better unlock your Apple ID. Apple Support offers several methods to reset and unlock it, but it is a bit complicated and not very successful. Therefore, I recommend Joyoshare iPasscode Unlocker to you.
Joyoshare iPasscode Unlocker is capable to remove MDM and unlock iOS screen passcode, Screen Time passcode and Apple ID password. Every type of screen lock in every model of the iOS device and iOS version can be removed in an easy way. Since you get into the Apple ID password stolen trap, it will help you to unlock your Apple ID without password, and as a result, you will regain it. You can follow the steps below to get your Apple ID back.
Main Features of Joyoshare iPasscode Unlocker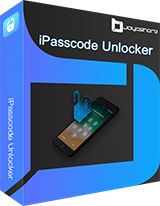 Able to unlock stolen Apple ID without password
Remove Apple ID within simple steps
Support unlocking iOS screen, Screen Time and MDM
Compatible with all models of Apple devices and the latest iOS versions
Step 1

Put Device into Computer

Plug your iOS device into computer. Run Joyoshare iPasscode Unlocker to get your device recognized and scanned. Click the "Unlock Apple ID" module.

Step 2

Confirm Device Condition

When the Find My feature is off, you can directly click "Start" to unlock Apple ID without data loss.

When your Find My feature is on, make sure that you have set up the screen passcode and the Two-Factor Authentication is on. Click "Yes" to confirm your device condition. But there is a risk that your data will be lost in this condition.

Step 3

Unlock Stolen Apple ID

After previewing your iOS device and matched firmware package, click "Download" to remove your Apple ID. Once the unlocking progress is complete, your hacked Apple ID will be removed. Then you can resign in to your Apple ID to change your password.
Part 3. Suggestions to Secure Apple ID
After regaining your Apple ID, you should set up it carefully. To prevent your Apple ID compromised issue from happening again in the future, here give some security suggestions for you.
Set up a strong passcode of more than 8 characters which includes uppercase and lowercase letters, digits, and symbols. If you worry that you will forget it, write it down.
Review all the information and change it if it's wrong. Like name, email address, phone numbers and security questions and answers.
Set up Two-Factor Authentication, which provides an extra layer of security for your Apple ID. When you log in with your Apple ID on a new device, your Apple ID password and the verification code that pops up on your device are both required. Therefore, this function has the ability to protect your Apple ID security well.

iOS devices: Settings → Apple ID → Password & Security → Two-Factor Authentication → Turn On
Mac: Apple menu → System Preferences → Apple ID → Password & Security → Two-Factor Authentication → Turn On
appleid.apple.com: Sign in with Apple ID → Answer security questions → Continue → Upgrade Account Security → Two-Factor Authentication → Get started

Keep your Apple ID by yourself and do not share with others
Do not share your device with anyone else
Do not click phishing links
Sign out your Apple ID on a public device and after you visiting a web browser
Part 4. Conclusion
Apple ID is critical to the security of your device, so you need to be vigilant about stolen signals. If there is a problem with Apple ID stolen, the first thing you should do is to change the password. If the changing procedure is problematic, Joyoshare iPasscode Unlocker can help to regain your Apple ID. Although you recover your hacked Apple ID, there is still a risk of losing it. Hence, it is essential to remember the advice given in this article. Hope that your Apple ID can be used properly.