Q: "When I attempt to log into appleid.apple.com, successful authentication notwithstanding, I get the message: 'This session has timed out for your security.' Every time, from every browser, device, and Wi-Fi network. Please help!" – from Apple Community
Many users reported that there prompts an error message stating "this session has timed out for your security" along with "cannot verify identity" when they sign in with their Apple ID on the browser, even on every Apple device. It seems a big trouble on account of the unavailable account. You are no longer allowed to use any Apple-related service such as purchasing apps, using iCloud, etc. To help you fix this issue, this article collects several methods. You can give it a try.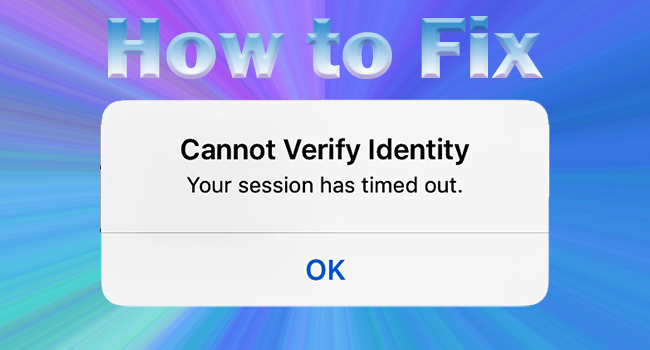 Fix 1: Check Apple System Status
The most possible culprit could be the Apple server. After looking through so many posts reporting this error, it could be inferred that there is a period of maintenance where Apple ID cannot verify identity. Thus, you would better check the status of the Apple system first. As long as a yellow square or a red triangle exists in the front of options relating to Apple account, you can draw a conclusion that the problem is caused by Apple. And the only thing you could do is wait.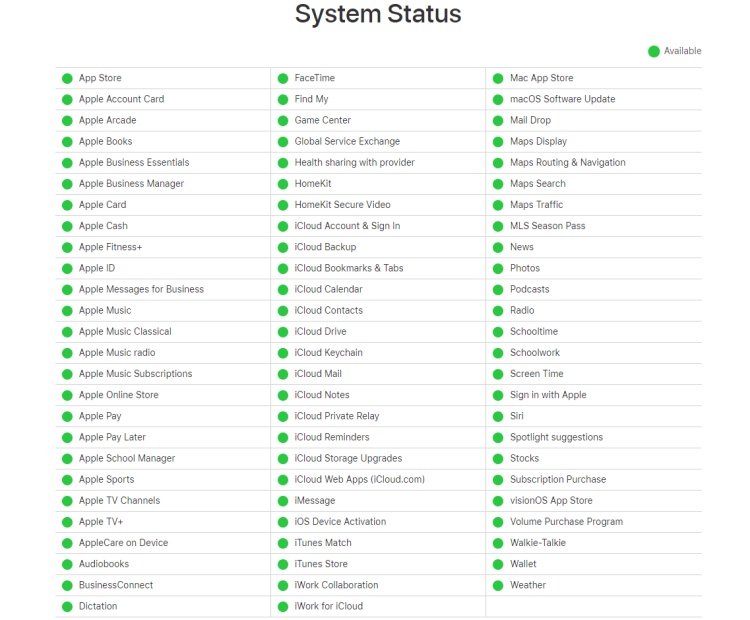 Fix 2: Check Internet Connection
If the Internet connection on your device is unavailable or unstable, there is a potential that your session has timed out on Apple ID. On iPhone or iPad, you could enter Settings, choose WLAN, and toggle WLAN off and on to give it a refreshment. Then, tap the "i" icon on the Wi-Fi network you connected, hit Forget This Network to delete it and add it later. When you set up a certain Wi-Fi network, disable the Low Data Mode option.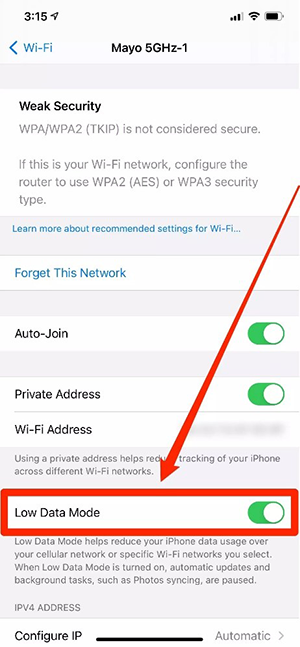 Furthermore, turn off Low Data Mode on Cellular settings and reopen the mobile data. It is also necessary to disable the VPN on your device.
If you are signing in with your Apple ID on a PC or Mac, try to check the router. The easy method is to power off it and power it on again. When other devices work well connecting to this network, you may consider that the problem is coming from your computer. Check it by yourself or ask a repairman for help.
Fix 3: Clear Apple-related Cookies
Cookies store your previous operation and do not get the new information. If you are using a browser to sign in, clear the caches and cookies related to Apple, then refresh the equipment and relog into your account.
On Google Chrome: Tool menu → More tools → Clear browsing data → tick the boxes to delete the cookies you don't need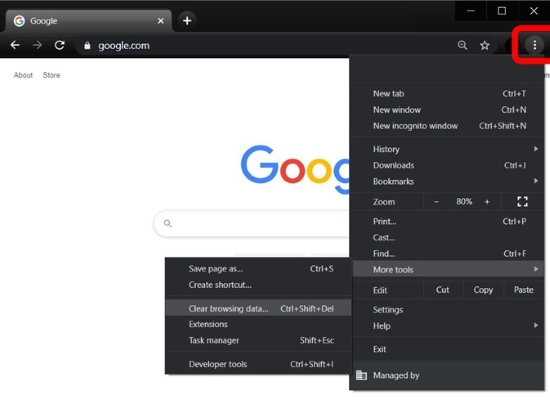 On Safari:
Mac → Apple menu → Preferences → Privacy → Manage Website Data → Remove All → Remove Now
iOS → Settings → Safari → Clear History and Website Data → Clear History and Data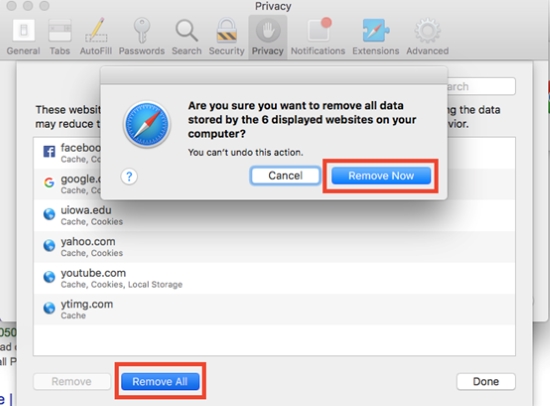 Fix 4: Force Restart Device
When the above methods are of no avail, you could try to perform a deep refresh for your device by force restarting. Here provide the steps guiding to hard reset different models of iOS devices.
iPhone 8 and later/iPad without a Home button: press Volume Up and release it, press Volume Down and release it, hold the Side button until the Apple logo occurs
iPhone 7 and 7 Plus: hold Volume Down and the Side button simultaneously and release them until you see the Apple logo
iPhone 6 and earlier/iPad with a Home button: press and hold the Home button and the Side button until the Apple logo emerges
Fix 5: Factory Reset Device
Once the deep refreshment fails to let you get rid of the "your session has timed out" message, you could put the factory reset into consideration. As the progress of the factory reset will erase all your data, it is essential to make a backup in advance. After that, head to Settings, enter the General interface, find Transfer or Reset iPhone, select Erase All Content and Settings, tap Continue and type your passcode. When your device turns on again, you can restore your data from the backup.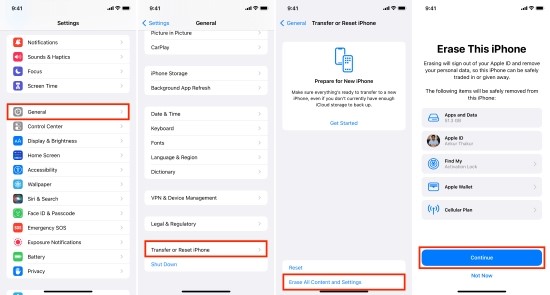 Fix 6: Remove Unverifiable Apple ID
Apple ID cannot verify your identity, and you are locked out of your account. To reenter your Apple ID, I recommend you removing the unverifiable account with Joyoshare iPasscode Unlocker. Whichever reason your Apple ID session has timed out for your security, or in which situation you can't sign in with your account, this software can help you regain control of your Apple ID and bring it back to normal. With a high rate of success and high compatibility, Joyoshare iPasscode Unlocker can remove Apple ID on all models of Apple devices without effort.
Key Features of Joyoshare iPasscode Unlocker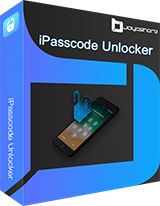 Remove Apple ID with no data loss
Unlock screen lock, Screen Time and MDM
Support the latest iOS/iPadOS 16
Assure a high success rate and 100% safe
Step 1

Connect to Computer and Choose Unlock Apple ID

Connect your device to your computer via a USB cable and open Joyoshare iPasscode Unlocker. Choose Unlock Apple ID on the main interface and click the Start button.

Step 2

Check Find My Status

When the Find My option is disabled on your device, you can skip this step to remove Apple ID without data loss. While the Find My option is turned on, there are two features you must check and confirm – screen lock and two-factor authentication. Follow the on-screen guide to see if they are enabled.

Step 3

Remove Unverifiable Apple Account

Download the firmware package matching your device model, and start to remove your Apple ID. Once the whole progress ends, try to sign in with your account to see if the problem is solved successfully.
Fix 7: Contact Apple Support
In the end, the effective channel is Apple Support. Contact them with your problem and your personal information such as your Apple ID password, and it will be solved within hours. Also, you could give them feedback to avoid this issue occurs again.
Wrap-up
What to do if Apple ID session has timed out for your security? This article discusses this question in detail way. 7 methods are offered for you to make attempts. It would be glad to know that one of them solves your problem. If you find it hard to cast off this message, Joyoshare iPasscode Unlocker is a great tool to remove your Apple ID directly. As for a severer issue, you need to contact Apple Support to ask for assistance.