Apple takes user phone security extremely serious. This is done to safeguard user's personal information on their phones and tablets. If you or someone else enters the invalid Apple ID password multiple times, your Apple ID is locked to safeguard your personal information. However, it also occurs in various situations when you provide incorrect Apple ID security answers or other information about your Apple device's security. If you're encountering such a situation and wish to fix the Apple ID locked for security reasons, you're at the right place. Here, you'll find the finest ways to fix this issue. Let's get into the details.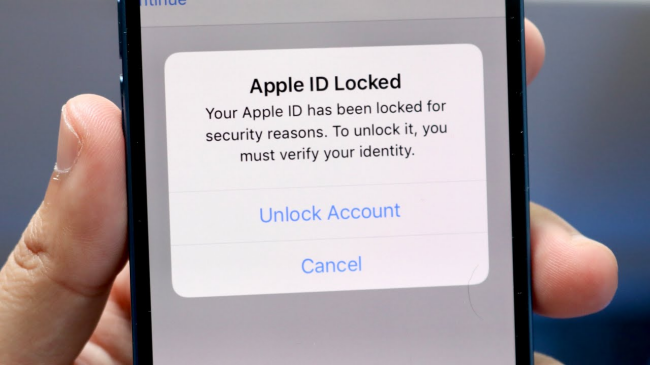 Part 1. Why Was My Apple ID Locked for Security Reasons?
To prevent identity theft, your Apple ID will be locked if your iOS device detects a possible danger or unlawful access. Some situations may enable this response, such as when:
Mistyping your Apple ID password too often.
Making a wrong guess on the password protection questions.
Accessing dangerous third-party applications, as determined by Apple.
If Apple thinks that your iOS device has been compromised.
Whenever your Apple ID has been locked for security reasons, you lose access to essential Apple features like FaceTime, iTunes, iMessage, iCloud, Apple Music, and the App Store, which may be quite inconvenient.
Part 2. Best Solution to Apple ID Locked for Security Reasons
Wondering how to unlock Apple ID locked for security reasons? You'll find the best solution in this section. Although Apple ID lock protects your data when someone else tries to log in, it can be annoying when you've forgotten your password and need to get rid of it. In this situation, you need Joyoshare iPasscode Unlocker to help you remove the Apple ID lock.
This software removes lock screens from any iOS device when the person has forgotten their password or the passcode does not function. The Joyoshare iPasscode Unlocker does not use highly advanced methods to unlock your smartphone. It just takes a few clicks to regain access to your iOS devices, and that too quickly and securely. Whether it's a 4 or 6 digit numeric code, or the unique Face ID, Joyoshare can breakthrough them all.
Moreover, if you are concerned about the data on your, don't be. With Joyoshare iPasscode Unlocker, you may remove the Apple ID Lock without losing your iPhone's data if Find My feature is disabled.
Key Features of Joyoshare iPasscode Unlocker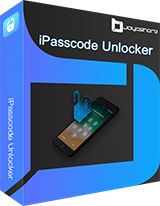 Remove Apple ID from iPhones, iPad, and iPods without a password
Fix Apple ID disabled or locked for security reasons when FMI is on/off
It is capable of unlocking a smartphone with a broken screen
It allows you to remove intelligent Face ID, Touch ID, and screen time passcode
Complete the deletion of MDM without a passcode
Support a range of iOS devices and versions
Step 1

Connect iOS Device to Program

Launch Joyoshare iPasscode Unlocker once you have downloaded and installed it on your computer. After that, on the homepage, choose the "Unlock Apple ID" option. Connect your iPhone to the computer via a USB cable.

Step 2

Check Status of Connected iDevice

When "Find My" feature is on, you should check and confirm if your device has set up a screen lock and whether Two-Factor Authentication is enabled. If Find My feature is disabled, then you'll get past this step and directly be led to the next step.

Step 3

Remove and Unlock without Apple ID

Check and confirm your device information. After that, click on "Download" button to get the matchable firmware. Joyoshare iPasscode Unlocker will then start unlocking the Apple ID and remove it from your device. Note that the one who has disabled Find My feature can quickly unlock Apple ID without downloading firmware with no data loss.
Part 3. How to Fix Apple ID Locked for Security Reasons
Besides the above method, there are other ways to fix your Apple ID has been locked for security reasons. These methods include:
3.1 Use Apple iForgot Service
The iforgot service is always available if you cannot access your Apple ID because of a security concern. However, this approach will only be successful if you recall the answers to your security questions or have retained the security code you were given when creating your account. To unlock your Apple ID lock using the Apple iforgot service, follow the steps below: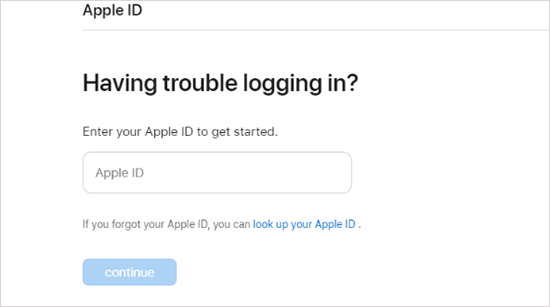 Step 1: Get started right away by going to Recover Your Apple ID on your preferred browser.
Step 2: Type the Apple ID you wish to unlock into the Apple ID space and click on Continue.
Step 3: A verification code will be delivered to your verified phone number if you are using two-factor authentication. You'll need to provide deliberate answers to your security questions if you don't have the number.
Step 4: After completing the verification, your Apple ID will be ready to be restored and reopened.
3.2 Use Two-Factor Authentication
Another method for hacking an Apple ID is using two-factor authentication while your Apple ID has been locked or shut out of iCloud. To reset their Apple ID passcode and access their accounts, two-factor authentication users must use a trusted device/phone number. Your Apple ID account is accessible with two-factor authentication on trusted devices such as your Mac, iPhone, or iPad, even if your iCloud has been disabled for security reasons. However, this method is only possible if you have enabled the two-factor authentication on your Apple ID.
To unlock Apple ID locked for security reasons via two-factor authentication, follow the steps down below: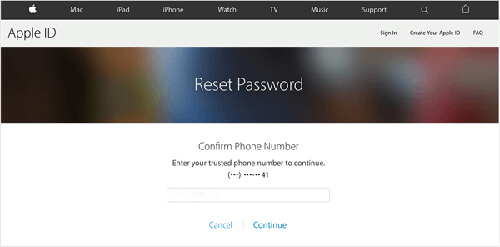 Step 1: On your iPhone, launch the Settings app and tap on the Your Name tab.
Step 2: Now, hit the Password & Security option and tap on Change password.
Step 3: If you're signed in to iCloud and have a two-factor enabled, you'll be prompted to enter your device's password. Enter your password and follow the on-screen instructions to change it.
3.3 Use Recovery Key
If this Apple ID has been locked for security reasons, you can use the recovery key to unlock the Apple ID. This is the recovery key provided when you enabled two-factor authentication. However, this method is useless if you didn't allow the two-factor authentication on your Apple ID. By using the recovery key, you can unlock your Apple ID through the following steps: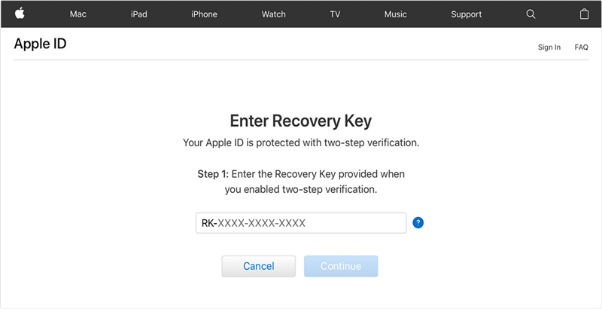 Step 1: Go to your Apple ID Account Page and click Forget Apple ID or Password.
Step 2: Enter your desired Apple ID, pick the option to reset your password, and then hit the Continue button. After that, enter your recovery key.
Step 3: Choose a trusted device to get a verification code. Then, using the received code, set a new password and click on Reset Password.
3.4 Use a Trusted Phone Number
Two-factor authentication adds extra security to your iOS device, protecting it from illegal access. When configuring this, you will have the option of entering a trusted phone number. This number might be yours or someone else's, and it will require you to submit two pieces of information anytime you input your login credentials on a new device. It will first be your password, followed by a code delivered by text to the trusted phone. Unlock your Apple ID via a trusted number using these steps: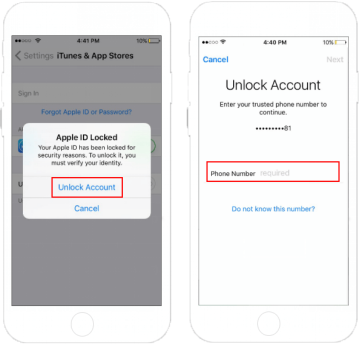 Step 1: When you get the error message, tap Unlock Account. When asked, enter the phone number. Then, in the top right corner, hit Next.
Step 2: You get a verification code on your trusted phone number. On your iOS device, enter this verification code.
Step 3: Now, you will get a sign-in screen asking for your Apple ID password. If you don't remember your password, click Forgot Password.
Step 4: Next, enter the screen password and set a new Apple ID password. After that, sign in using your new Apple ID credentials.
3.5 Use Email or Security Questions
Another way to unlock your Apple ID is through email or security questions. It is the standard way of resolving the issue of your Apple ID being locked for security reasons. However, you must know your Apple ID password; otherwise, this solution would be ineffective. For unlocking the Apple ID that has been locked for security reasons via email or security questions, follow the steps below: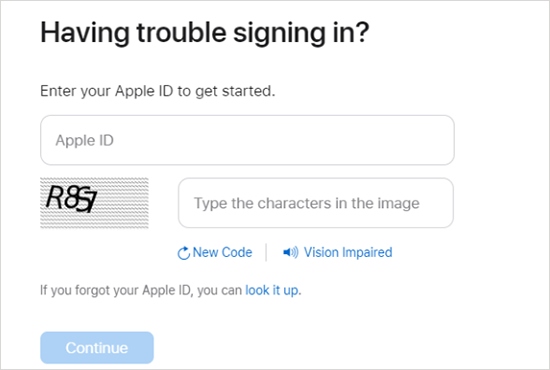 Step 1: In any browser, go to appleid.apple.com and input your Apple ID information. Then, to go to the following stage, select Continue.
Step 2: On the next screen, you must choose whether to reset your Apple ID password using your email address or by answering security questions. If you don't recall the answers to those security questions, choose to "Get an email" from the reset menu.
Step 3: Now click the "Reset Now" link sent to your email address. Reset your password and sign in with the new credentials to your Apple ID.
3.6 Use Apple Support
If you still have the Apple ID locked for security reasons after trying all the techniques above, you may need to get in touch with Apple's customer care to have the problem fixed. Although these methods are guaranteed to be successful in unlocking your Apple ID, if they haven't, visit the Apple Support website, describe your issue there, and then wait for a customer service representative or an employee of Apple to get in touch with you and walk you through the process of unlocking your Apple ID.
Conclusion
Apple secures its devices with several efficient security mechanisms, one of which is that your Apple ID will be locked if too many wrong sign-in attempts are made, or any unauthorized access is discovered. Nonethless, if your Apple ID is locked due to a security threat or even accidentally, you don't have to worry anymore. We have mentioned the best methods to fix this annoying issue issue of "Apple ID locked for security reasons" above. So, the next time your Apple ID gets locked, use solution that fits for you to remove your Apple ID lock without getting into complications.