Q: "How can I unlock my account? all I'm trying to do is watch a movie; I went to pay and I had to change the cards around and because it declined (didn't transfer the right amount) I have now locked my account." – From Apple Community
You could encounter different errors related Apple ID with prompts like account unavailable, account details unavailable, update unavailable with this Apple ID, iCloud is temporarily unavailable for your Apple ID because of account maintenance, account services unavailable, etc. It will bring you a sinking feeling if you are not allowed to use your Apple account to download apps or music. Even, the Apple ID is locked and as a consequence, you can only make and receive calls. Why is your Apple ID account unavailable? To know what causes are and how to fix this bothering issue, you can go further to read this article.
Part 1. Causes of Apple ID Unavailable
Different pop-ups imply different causes of your unavailable or locked Apple ID. Here list some common reasons that disable your Apple account. As long as you have a clear overview of these possibilities, you will understand the following contents better.
The prompt "iCloud is temporarily unavailable for your Apple ID because of account maintenance" means that the Apple server is under maintenance, so you need to wait for a few days.
If your Apple ID is signed out and hasn't been used for a long time, it is possible that your iPhone/iPad/iPod touch can't detect it.
If you forget your Apple ID password, enter the incorrect password too many times, or if someone else tries to log in with your Apple ID on other untrusted devices, your Apple ID will be locked for security reasons.
If you frequently sign in and sign out your Apple ID on different devices, Apple will suspect that you are not the owner. As a result, your Apple ID will get locked.
Part 2. Troubleshoot Apple Account Unavailable Problem
2.1 Check Apple System Status
To begin with, you should check the Apple System Status page to make sure that the Apple server has no outages or regular maintenance. If it is the problem caused by Apple, there will be a yellow square or triangle at the "Apple ID" option. The only thing you can do is wait until the repair progress is complete. If it is not, move on to check other causes.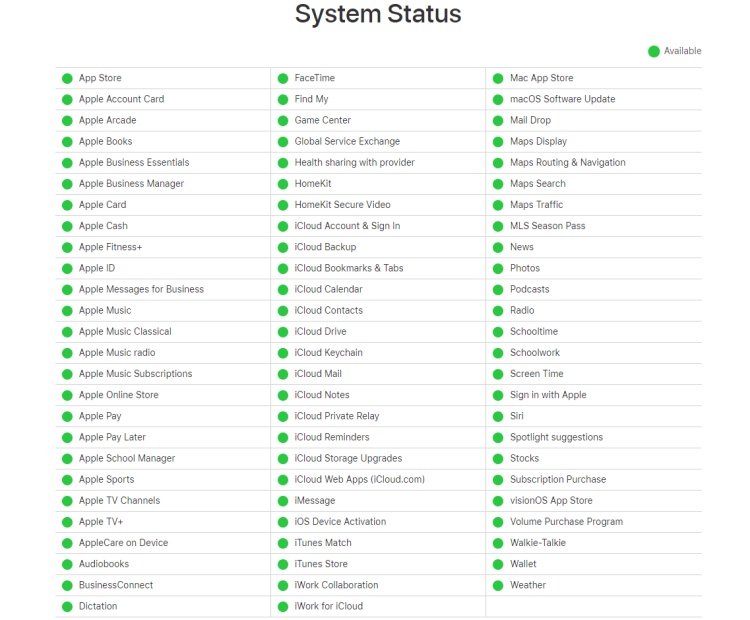 2.2 Check Internet Connection
If the Internet connection on your iPhone/iPad/iPod touch is unstable or unavailable, definitely, your Apple account cannot be signed in. Thus, go to Settings and tap WLAN to see if your network is working. If not, switch it on, then connect to a trusted network. Alternatively, you can tap Cellular and turn it on. Moreover, try to recall whether you are using VPN. If the answer is yes, turn it off in Settings or exit from your VPN application. Once your network turns on, you will be able to access your Apple ID.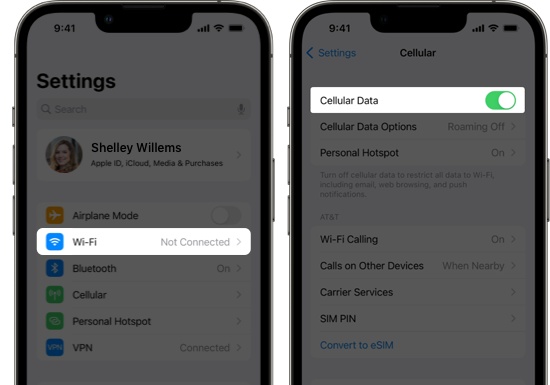 2.3 Check Restore Progress
When your iCloud account is running other operations, especially restoring the iCloud backup on your devices, the uncompleted progress will affect your Apple account. Or, you are backing up your data, but it is also interrupted, which will make your Apple ID unavailable. Therefore, to bring your account back to a normal state, you are required to maintain a strong Internet connection and finish the restore or backup.
2.4 Check Restrictions in iTunes/App Store
If the above-mentioned examinations on your device work well, but the problem still remains on your Apple ID account, it's time to check the restrictions in iTunes and App Store. The main cause must be unpaid bills. First, you need to make sure that the iTunes & App Store Purchases are enabled. Navigate to Settings, scroll down to the Screen Time option, choose Content & Privacy Restriction and turn it on by entering your Screen Time passcode. After this step, you can go on to troubleshoot other possible causes.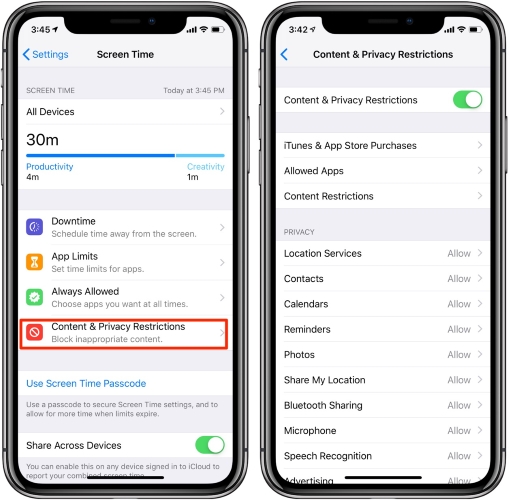 2.5 Check Unpaid Bills in iTunes/App Store
When you have incomplete purchases or your payment method is declined, you will not be able to update or download apps. To resolve this issue, you should go to Settings, enter the Apple ID section, then tap Payment & Shipping. Here you can get rid of the old payment method, add a new one, and finish your purchase.
As an organizer of Family Sharing, you need to check if the restrictions are the purchases from your children or other family members. After agreeing or rejecting the purchase, your Apple ID will work well as usual.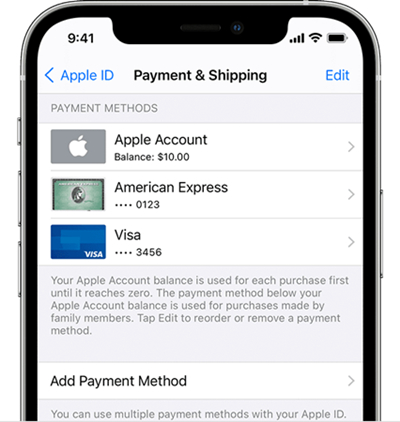 2.6 Sign in Apple ID on Other Places
It happens that your Apple account is not available on your iPhone but operates well on other iOS devices. So, you need to check if your Apple ID is experiencing the same issue on other devices. If it is not, the Apple account unavailable issue could be resolved with another easy way – sign in on other devices or on the Apple ID page. In the meantime, you can try to sign out of your Apple account and sign in it again to skip the small bug.
2.7 Update iOS Version
The incompatible iOS software version is also one of the obstacles making your iCloud account unavailable. Perhaps the errors that exist on the old iOS versions will not be repaired in the future, thus, it's easy to encounter this sort of problem. If you are running the previous iOS software version and cannot save your Apple ID with the above examinations, I recommend you update your iOS. Go to Settings, tap General, enter the Software Update bar, tap Download, then Install to upgrade your system. Meanwhile, you are able to upgrade via iTunes. Connect your device to your computer, run iTunes, find your device, select the Summary module, then click Check for Update.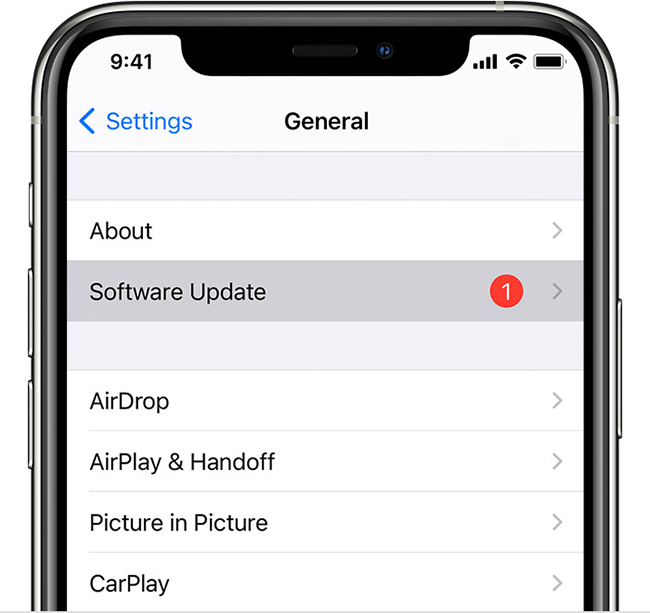 If your issue persists after checking all these steps, you should be aware that removing your Apple ID is the ultimate and effective method to rescue your Apple account.
Part 3. Advanced Way to Remove Apple ID
The most convenient way to fix your unavailable Apple ID is to unlock it via a third-party removal tool. An Apple account unlocking program will free you from such a long troubleshooting process. As an outstanding iOS removal software, Joyoshare iPasscode Unlocker not only unlocks screen passcode, Screen Time passcode, and MDM, but also shows a high success rate in removing Apple ID. It has the ability to solve different issues related to Apple ID, for example, your Apple ID is locked for security reasons, your Apple ID is greyed out, your Apple ID verification failed and so on. Besides, this program is compatible with the newest iOS 17 and the latest iPhone 15 series. Therefore, you don't have to worry about those extra conditions that will influence the unlocking progress.
Main Features of Joyoshare iPasscode Unlocker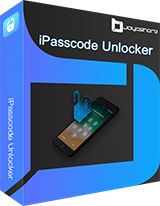 Remove Apple ID without losing data
Provide a high success rate and simple operating steps
Unlock screen passcode, Screen Time passcode, and MDM
Compatible with the newest iOS 17 and the latest iPhone 15 series
Step 1

Plug iPhone/iPad/iPod Touch into Computer

After installing Joyoshare iPasscode Unlocker, you need to plug your iOS device into your computer via a USB cable. Then open the software, and enter the Unlock Apple ID section.

Step 2

Exam the Status of Your iPhone/iPad/iPod Touch

Check whether the Find My option is disabled. Go to Settings, tap your Apple ID, then find the Find My feature. If it is off, you can directly go on to the next step by clicking the Start button.

If your Find My option is turned on, you are required to make sure that the screen lock passcode and the Two-Step Authentication are enabled. Follow the on-screen guide to confirm the status of these two features and click Yes to enter the next step.

Step 3

Fix Apple Account Unavailable Issue

There will be detailed information about your device shown on the screen. You need to check it and the respective firmware package. Then, click the Download button to start the progress of unlocking Apple ID. Once it completes, your unavailable Apple ID is fixed.
Part 4. Summary
After analyzing the reasons for the Apple ID account unavailable issue, this article offers relevant solutions to troubleshoot it. Since it is hard to figure out the real cause and it is difficult to do such a lengthy examination, I recommend you utilize the Apple ID removal tool – Joyoshare iPasscode Unlocker to fix this issue. This program is helpful to prevent you from complex restrictions. And you have no need to know much technical knowledge or skills because this software will unlock your Apple ID with 3 simple steps and a few clicks. If you are facing problems with Apple ID, give it a shot!