iCloud activation lock is enabled with the Find My feature. Once it is turned on, you are asked to use the original Apple ID password to unlock this lock so that you could access your iPhone. In case your device is lost or stolen and factory reset by the thief, the iCloud activation lock will prevent others from accessing your device and protect your data. However, this useful lock sometimes irks you especially when you forgot the Apple ID password. No worries, this post is going to provide 5 solutions to remove iCloud activation lock without password. Try them one by one.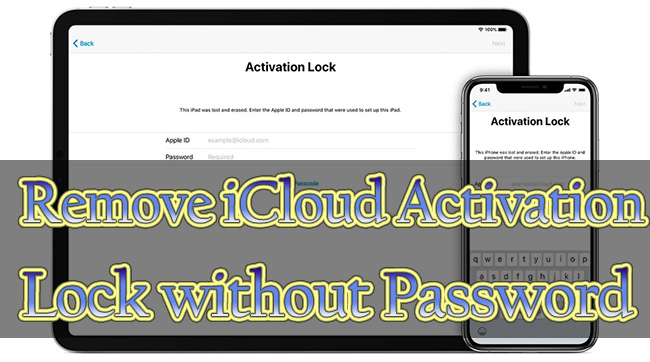 Solution 1. Reset Password to Remove iCloud Activation Lock
If you just forgot your Apple ID password, you could reset it on Apple's official website, and then the new password could be used to remove iCloud activation lock for free. Normally, you are able to enter iPhone screen passcode to change iCloud password on Settings, however, you are now locked by the activation lock, which indicates that the iForgot website is the sole way to reset Apple ID password.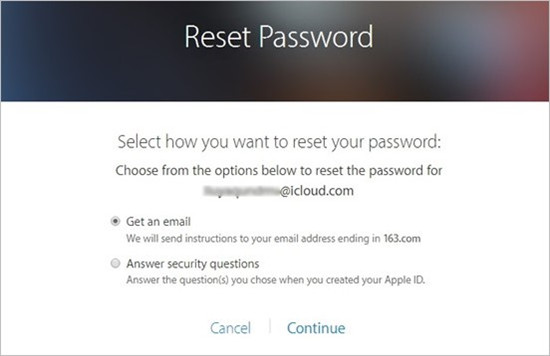 Step 1: Open a browser and visit iforgot.apple.com
Step 2: Type in your Apple ID and the verification code in the image, and click on Continue.
Step 3: Fulfill your phone number and choose a way for receiving the notification or verification code.
Step 4: When your identity is confirmed, create your new Apple ID password. After that, you could use it to unlock the iCloud activation lock.
Solution 2. Unlock iCloud Activation Lock with Passcode
No matter whether you forgot the Apple ID password or the account belongs to the previous owner, it is available to remove iCloud activation lock with your screen passcode rather than the iCloud password. Once you see the activation lock on your screen, there will be a blue link under the Apple ID and password field showing "Activation Lock Help" or "Unlock with Passcode". Tap the link and input your device passcode to unlock the iCloud activation lock.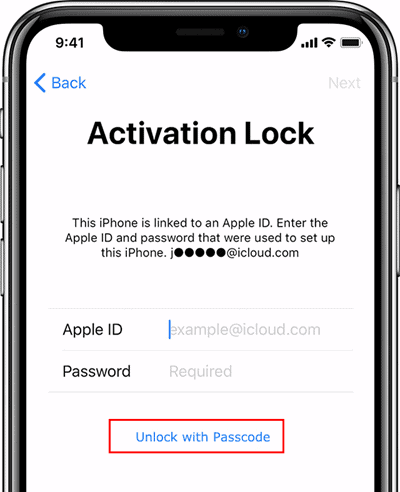 Solution 3. Safely Remove iCloud Activation Lock without Password
For whatever reason you can't reset your password or your screen passcode is wrong, you can use Joyoshare Activation Unlocker to remove iCloud activation lock without these passcodes. It is a powerful tool that concentrates on unlocking the activation lock on iPhone, iPad and iPod. No matter the iCloud activation lock screen, or the iPhone locked to owner screen, Joyoshare Activation Unlocker has the ability to get it bypassed with a high success rate. As the activation lock is linked with Find My, you could also take advantage of this program to turn off Find My without password. Meanwhile, it is available to unlock Apple ID in different scenarios.
Key Features of Joyoshare Activation Unlocker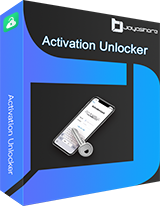 Turn off Find My without Apple ID password
Unlock Apple ID on iPhone, iPad, and iPod
Offer detailed guide for safely bypassing activation lock
Step 1

Run Joyoshare Activation Unlocker and Plug Device

Once Joyoshare Activation Unlocker is downloaded and installed on your computer, launch it and click the Start button. The disclaimer will prompt, read it and ensure that you know the information. Click the Agree button and plug your device into the computer.

Step 2

Jailbreak Your Device Manually

Click the Start button, the jailbreak tool will be downloaded automatically. If you are using a Windows PC, please insert a USB drive, and click the Start Installation to install the jailbreak tool on your USB drive. After that, click the Jailbreak Tutorial and follow the detailed steps to manually jailbreak your device.

Step 3

Start to Remove iCloud Activation Lock without Password

When your device is successfully jailbroken, click the Start to Remove button to remove iCloud activation lock with no password. When you see the Done button, you can continue to set up your device.
Solution 4. Erase Device Remotely by Contacting Previous Owner
How to remove iCloud activation lock if the Apple ID belongs to others? If you are using a second-hand device, just contact the previous owner asking for the Apple ID password. Thus, you could unlock the activation lock directly. Alternatively, you could request him to remotely erase the device data and disassociate the account from your device via iCloud or Find My. Here is how to achieve this by using iCloud.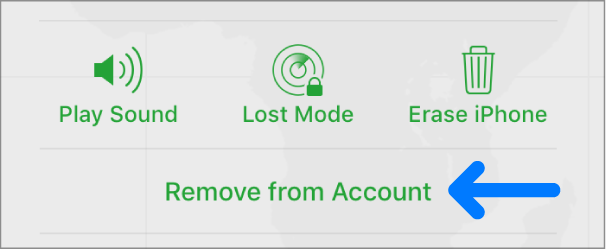 Step 1: Go to icloud.com and log in to the Apple account that associates with the iCloud locked device.
Step 2: Enter the Apple ID section and choose Find Devices.
Step 3: Click the All Devices list, and choose the target device from it.
Step 4: Click the Erase iPhone/iPad option and fulfil the required information to erase all data.
Step 5: After erasing, click the Remove from Account option to untie the Apple ID from the device.
Solution 5. Remove iCloud Activation Lock on Settings
Here is a trick to remove the activation lock without using Apple ID password – change DNS on Settings. However, the problem is that you are locked out of the iCloud activation lock so you are unable to access Settings. For old iOS system versions, such as iOS 10, it is worth trying to operate this method.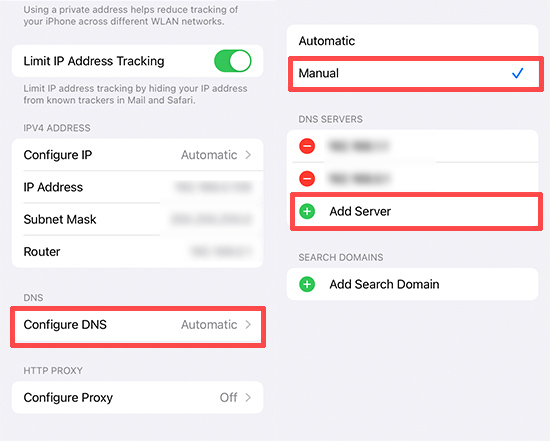 Step 1: Go to Settings → Wi-Fi, and tap the info icon next to the network you connect to.
Step 2: Scroll down and find the Configure DNS option. Untick the Automatic option and tap Manual instead.
Step 3: Select Add Server, type in the server address listed below and save it.

USA: 104.154.51.7
UK: 104.155.28.90
Europe: 104.155.28.90
Asia: 104.155.220.58
Australia and Oceania: 35.189.47.23
Summary
If you can't unlock the activation lock because the password of your Apple ID is forgotten, this article displays how to reset password with your personal information by taking advantage of Apple's service. And if the Apple ID belongs to others, you could contact the owner and ask him to remove the device from the account remotely by using iCloud. In case there is no way to get the password back, Joyoshare Activation Unlocker is the one you could choose to remove iCloud activation lock without password. Furthermore, Apple Support can help you to unlock the activation lock only if you could offer the receipt and other related information.