The main reason why your iCloud account gets locked is because you or someone else enters the wrong password or other incorrect information too many times. In this situation, you will be eager to know how to unlock iCloud account. According to Apple's official solution, you only need to reset the iCloud password. There are various ways for you to reset password as long as you can verify your identity via phone number, email address, or other ways. This article lists all the methods to reset iCloud account password, meanwhile, you can find solutions here for unlocking iCloud account if you can't reset password.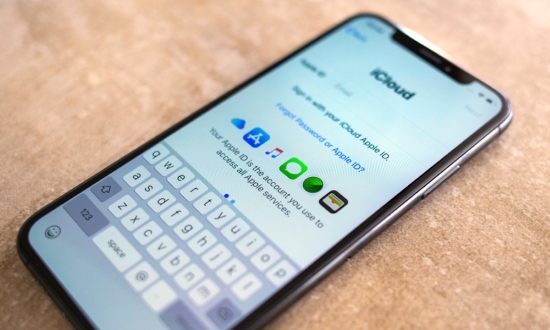 Part 1. FAQs about Locked iCloud Account
Q1: How do I know if my iCloud account is locked?
A: If you receive messages saying "This Apple ID has been disabled for security reasons", "This Apple ID has been locked for security reasons", or "You can't sign in because your account was disabled for security reasons", your iCloud account is locked or disabled and cannot be signed in.
Q2: What happens if my iCloud gets locked?
A: When your iCloud account gets locked, you will won't be able to access any services related to iCloud. For instance, you can't upload photos to iCloud, you can't back up data on your device. Further, if your Apple ID is completely locked, you are unable to use App Store, Apple Music and other Apple services as well.
Part 2. How to Reset Password to Unlock iCloud Account
Way 1. Reset iCloud Password on Another Device
A locked iCloud account troubles you a lot. If you can't unlock your iCloud account, the best and easiest way is to reset your password. The first method is to use other trusted Apple devices that have signed in with the same iCloud account to change the password.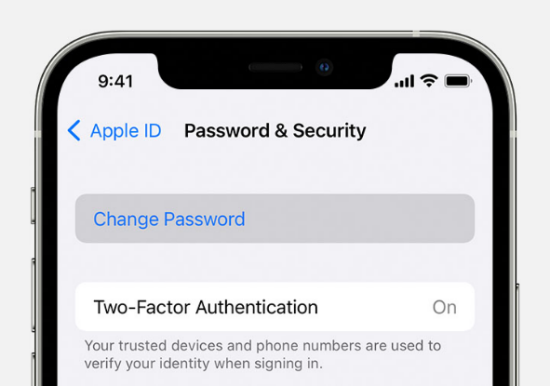 Step 1: Open Settings on another iPhone or iPad that has your iCloud account logged in.
Step 2: Tap your name, and locate Password & Settings/ Sign-In & Security.
Step 3: Tap on Change Password, and enter the screen passcode of your device.
Step 4: Create a new password for your iCloud account.
Way 2. Reset iCloud Password via iForgot
In case you can't access other iOS devices, it is available to visit iforgot.apple.com to reset your password so as to unlock iCloud account. As long as you could access a browser anywhere, you can choose to use your phone number, email address, security questions or trusted devices to verify your identity.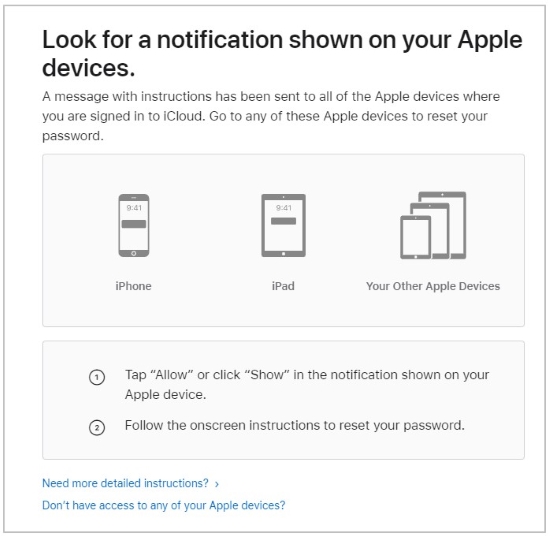 Step 1: Visit the iForgot page on a browser, type in your iCloud account and hit on Continue.
Step 2: Complete your phone number and select a way to receive the notification. Or you can click on the bottom link showing "Don't have access to any of your Apple devices?".
Step 3: Regardless of which method you use to receive the notification or verification code, you can reset your password once your identity has been authenticated.
Way 3. Reset iCloud Password on Mac
If you can't access iCloud email to unlock account as you are unable to receive the verification code when resetting password, Mac is another effective way to change password. After changing iCloud password on Mac, you can sign out of the account using the new password and then sign in again.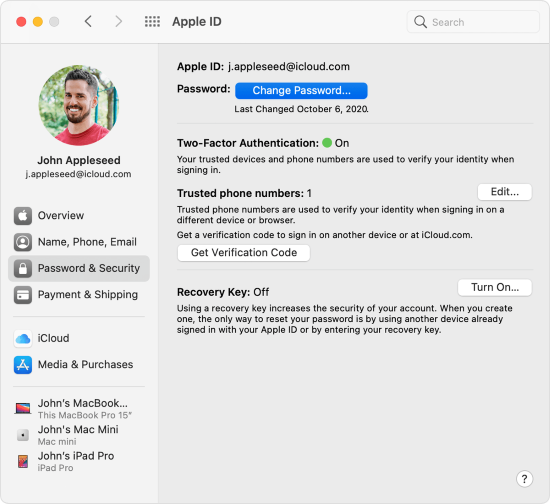 Step 1: Head to the Apple menu at the top left corner of the screen, and select System Preferences from the drop-down list.
Step 2: Find your Apple ID, enter the Password & Security section, and click on Change Password.
Step 3: Type in the password of your Mac, and you can set up a new iCloud password.
Way 4. Reset iCloud Password with Recovery Key
Another official way to reset the password of your iCloud account is to take advantage of Recovery Key. It is a 28-character code that is randomly generated in order to change Apple ID password. To use this method, you need to turn on the two-factor authentication which is enabled by default. After generating Recovery Key, you can follow the steps below to unlock iCloud account.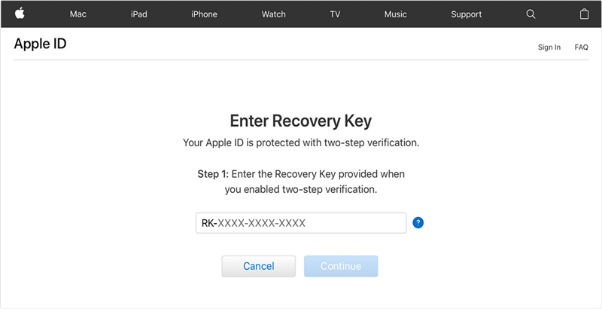 Step 1: On the Apple ID page, click the Sign In button and click "Forgot Apple ID or Password?"
Step 2: Type in your iCloud account and hit the Continue button.
Step 3: Choose the Use Recovery Key option and complete the information required.
Step 4: You will receive an email from Apple to confirm your request. Do follow the instructions provided to unlock your iCloud account.
Part 3. Unlock iCloud Account Using Unlocking Tools
No 1. Unlock a Locked iCloud Account with Activation Unlocker
Can't unlock iCloud account without password? Unable to reset iCloud password? It's time to employ Joyoshare Activation Unlocker to get your locked iCloud account unlocked. If you only possess one Apple device, the other ways, such as Recovery Key, are a little complex to operate. While Joyoshare Activation Unlocker only requires 3 steps to unlock your iCloud account. No matter on iPhone, iPad or iPod, it guarantees a high rate of success to cope with the iCloud account problems. Joyoshare Activation Unlocker could unlock iCloud locked iPhone/iPad with providing a detailed user guide. Aside from removing iCloud activation lock, you could apply this software to turn off Find My without Apple ID password.
Key Features of Joyoshare Activation Unlocker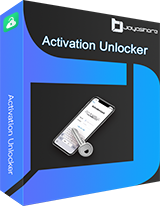 Unlock Apple ID on iPhone, iPad, and iPod
Turn off Find My iPhone/iPad easily
Support different kinds of scenarios for unlocking
Step 1

Read Disclaimer on Joyoshare Activation Unlocker

Install and run Joyoshare Activation Unlocker on your computer, and plug your device into it. Click the disclaimer at the bottom of the screen, hit the Agree button and click on Start.

Step 2

Jailbreak Your Device

Insert a USB flash drive if you are using a Windows PC to install the jailbreak tool. Click Start Installation, and follow Jailbreak Tutorial to make your device broken.

Step 3

Unlock iCloud Account without Password

Once your device is successfully jailbroken, you can click the Start to Remove button to start unlocking iCloud account without knowing password. When setting up your device, you can find the "Forgot password or don't have an Apple ID?" option on the Apple ID sign-in screen. And then do the following instructions.
No 2. Unlock Apple ID with iPasscode Unlocker
In fact, Joyoshare iPasscode Unlocker is more efficient to unlock iCloud account. It is compatible with all models of iPhone, iPad, and iPod, and all versions of iOS system. Use this program to unlock your iCloud account, not only do you not need a password, but you don't have to worry about losing your data. As a multifunctional unlocking tool, Joyoshare iPasscode Unlocker also has the ability to unlock all types of screen locks, bypass Screen Time and remove MDM.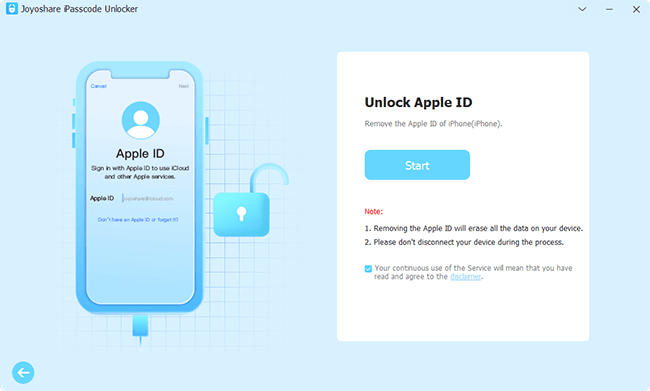 Step 1: Choose Unlock Apple ID on the main screen of Joyoshare iPasscode Unlocker.
Step 2: Connect your device to the computer and click on Start.
Step 3: If the Find My feature is disabled, you can move ahead. If not, ensure that the screen passcode and the two-factor authentication are enabled.
Step 4: Make sure that your device information is correct, then, click Unlock button to proceed.
Step 5: When your device restarts, your iCloud account is successfully unlocked.
Part 4. Final Words
There are two main trains of thought for unlocking iCloud account - resetting your iCloud password to sign in again and using a tool to unlock your iCloud account. This article collects all the methods to reset the password of iCloud account. You can compare each way and select one that you can satisfy the preconditions. If you have no way to reset password, Joyoshare Activation Unlocker and Joyoshare iPasscode Unlocker are both capable of unlocking iCloud account without knowing your password. Compare the two and then pick the one that suits you best.