Without Apple ID and password, you can't unlock the activation lock; without screen passcode, you can't bypass the activation lock screen as well. The ultimate method to remove the activation lock is to jailbreak your device and then use tools to access Apple services. Jailbreak is an essential part of unlocking the activation lock without password, but there are some limitations to it. In this article, we'll discuss what risks you will take with jailbreak, and give you a video guiding how to jailbreak your iPhone. Once your device has been jailbroken, you can continue using Joyoshare Activation Unlocker to unlock the activation lock. Keep reading to know how to bypass activation lock with jailbreak.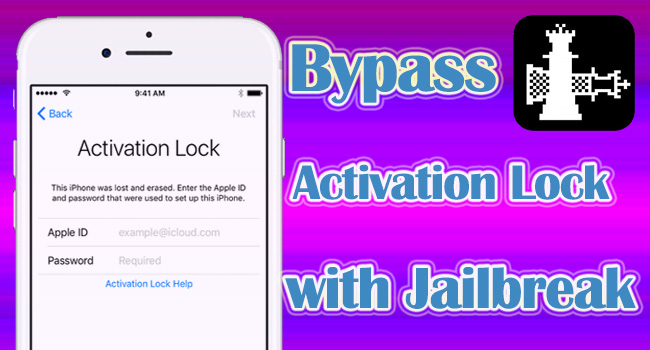 Part 1. What Should I Know Before Jailbreaking
Most of you may have the same question "Does jailbreak remove the activation lock?" The answer is Yes and No. To bypass the activation lock, it is compulsory to make your device jailbroken. However, even though your iPhone or iPad has been jailbroken, the activation lock remains if you haven't used tools to remove it. Thus, it is crucial to choose a great iCloud activation lock removal tool.
In addition, jailbroken iPhone or iPad can install any apps, customize your UI, and access some other similar things without a barrier. Nevertheless, it will bring many limitations to your device after jailbreaking. For instance, your warranty will be void, your device is more vulnerable to being attacked by malware software, and so forth. Further, you need to know that the activation lock will reappear when you restore or update your iPhone or iPad.
Part 2. How to Jailbreak iPhone with Checkra1n (Video Guide)
Before bypassing iCloud activation lock, you need to jailbreak your device. Here list detailed steps for jailbreaking your iPhone by using Checkra1n on Mac. Please install the jailbreak tool Checkra1n on your Mac first. If you can't find its official website, Joyoshare Activation Unlocker can help you download it for free.
☞ How to Jailbreak iOS Device on Windows
Step 1: Use a USB cable to connect your iPhone to the Mac computer, and run Checkra1n.
Step 2: When your iPhone is detected, click the Start button to move on.
Step 3: Click Next if you are ready to put your iPhone into DFU mode.
Step 4: Wait for Checkra1n to automatically put your iPhone into recovery mode, and click Next.
Step 5: Follow the on-screen instructions to enter DFU mode manually.
Step 6: Once your iPhone gets into the DFU mode, wait for a while until the jailbreaking process is completed, and click the Done button.
Video Tutorial: Jailbreak iPhone with Checkra1 on Mac
If you come across any trouble during jailbreaking your iPhone, watch this video guide and follow it step by step.
Part 3. How to Bypass Activation Lock with Jailbreak
Once your iPhone is successfully jailbroken, the key now is to select a professional tool to remove the activation lock. Joyoshare Activation Unlocker is the best choice. As mentioned before, it can automatically download the jailbreak tool, which could save you time searching for the download link yourself. Also, Joyoshare Activation Unlocker provides you with a comprehensive jailbreak guide so that you don't have to read any step-by-step complicated articles. With this program, you can jailbreak iPad Mini with activation lock, turn activation lock off, disable Find My iPhone, and unlock Apple ID. It is compatible with iPhone, iPad and iPod, and supports the latest iOS 16. Most significantly, Joyoshare Activation Unlocker can unlock iCloud locked Apple devices unlimited times, which could eliminate your worries about the reappearance of the activation lock.
Key Features of Joyoshare Activation Unlocker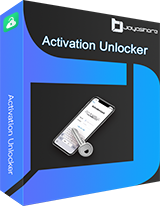 Bypass activation lock on iPad, iPhone, and iPod
Jailbreak iOS devices with detailed instructions
Turn off Find My without Apple ID password
Unlock Apple ID with a high success rate
Step 1

Launch Joyoshare Activation Unlocker and Connect iPhone or iPad

Install and launch the latest Joyoshare Activation Unlocker on your computer, and click the disclaimer at the bottom of the screen. If you agree, hit the Agree button and the Start button. Then, connect your iPhone to the computer.

Step 2

Jailbreak Your iPhone

If your iPhone hasn't been jailbroken, install the jailbreak tool and follow the Jailbreak Tutorial to manually jailbreak your iPhone.

Step 3

Start to Bypass Activation Lock with Jailbreak

When your iPhone has been successfully jailbroken, your device information will be shown on the screen. Check it and click the Start to Remove button to begin unlocking the activation lock on your iPhone.
Part 4. The Bottom Line
Can I bypass iCloud activation lock with jailbreak? The answer has been explained in detail in this article. It is necessary to jailbreak your device first, and then, bypass the activation lock on the jailbroken iPhone or iPad with a removal. In this post, you can learn the steps of employing a jailbreak tool and a video guide on how to use it to jailbreak your device. After jailbreaking, you could apply Joyoshare Activation Unlocker to complete the process of unlocking the activation lock. It can be used for unlimited times to bypass activation lock with jailbreak, which is your best choice.