Q: "Tried to reset my iPad and it has the activation lock. I was able to connect to Wi-Fi and it says 'This Apple ID cannot be used to unlock this iPad'. That is correct and matches my email/iCloud account. This is the only email address I've ever had. I don't understand..." – from Apple Community
Have you ever encountered the same situation where you are asked to enter the Apple ID and password to unlock the activation lock after you reset iPhone or iPad? If things were a little worse, your iPhone might not accept your account to bypass the activation lock and says "Apple ID cannot be used to unlock this iPhone". You'll no doubt be thinking of why this prompt appears and how to get rid of it. Don't worry, in this article, you will get to know the reason and 5 effective solutions to solve this problem.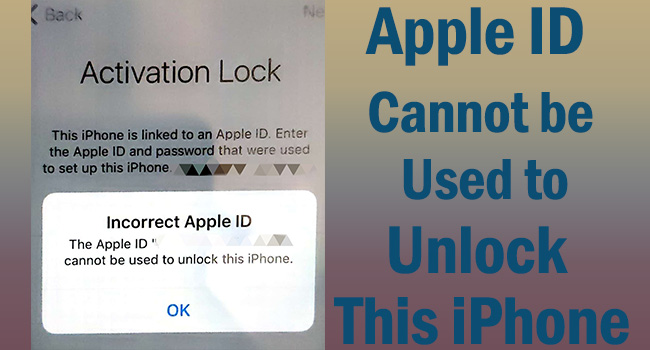 Part 1. Why Apple ID Cannot Be Used to Unlock This iPhone
If your Apple device is factory reset, you are required to activate your iPhone again with the Apple ID and password when the Find My feature is enabled. This alert occurs as you enter the wrong information. After ruling out the possibility that your Apple ID and password are typed incorrectly, the reason why Apple ID cannot be used to unlock the activation lock could be considered that someone else changed the login credentials of your account but didn't inform you. Or, if you are using a second-hand device, it requires the previous owner's account and password to get it unlocked.
Part 2. How to Solve Apple ID Cannot Be Used to Unlock This iPhone
Solution 1: Retrieve Apple ID and Reset Password on iForgot Page
It exits the probability that you type in the incorrect Apple ID or password because you forgot them. In this case, you are suggested to recover your Apple ID and set up a new password on the iForgot webpage. Then, use the found account and new password to unlock your iPhone activation lock.
Step 1: Enter the iForgot page in a browser.
Step 2: You will see the sentence "If you have forgotten your Apple ID, you can look it up". Click the blue link to look up your Apple ID.
Step 3: Type in your information, including name and email address, and click the Continue button to find your Apple account.
Step 4: If you want to reset the password, go back to the initial page.
Step 5: Type in your Apple ID and click on the Continue button.
Step 6: Enter your phone number, click Continue and get the verification to reset your password.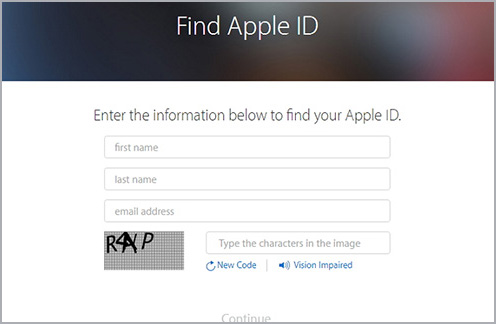 Solution 2: Remove iPhone from Account
If your iPhone or iPad are used devices, you need you contact the previous owner to ask him to erase the device and remove it from his account. After that, all your data, including the activation lock, will disappear so that you can set up your device as a brand-new one.
Step 1: Visit the iCloud page on the browser and sign in with the previous Apple ID.
Step 2: Click on the Apple ID section and locate the Find Devices link.
Step 3: Open the All Devices list and select the locked iPhone or iPad.
Step 4: Choose the Erase iPhone/iPad option and then the Remove from Account option.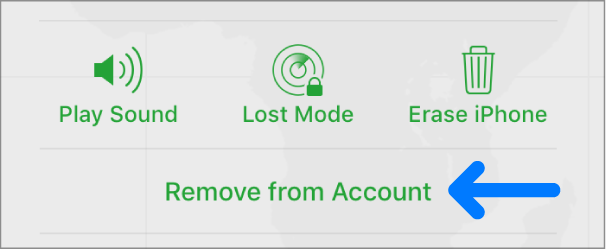 Solution 3: Unlock iCloud Activation Lock without Apple ID and Password
Facing Apple ID cannot be used to unlock this iPhone, you could ask Joyoshare Activation Unlocker for help. As a professional program that is specifically designed to bypass the activation lock, it doesn't need your Apple ID, password, personal information, or anything else. You could safely and easily unlock your iPhone activation lock screen without restrictions. iPhone, iPad and iPod are compatible to be unlocked within a few steps. Joyoshare Activation Unlocker is also capable of turning off the Find My feature and removing Apple ID in different situations.
Key Features of Joyoshare Activation Unlocker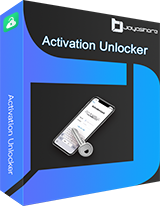 Support iPhone, iPad and iPod
Turn off the Find My feature with no hassle
Unlock Apple ID without password
Step 1

Run Joyoshare Activation Unlocker and Connect Device

Download and run Joyoshare Activation Unlocker on your computer, and read the warnings, notes and disclaimer carefully. If you want to continue to unlock the activation lock, click on Agree to make sure you have known the risk. Then, connect your iPhone or iPad to the computer and click Start to proceed.

Step 2

Jailbreak Your iPhone or iPad

For Windows users, the jailbreak tool is automatically downloaded for you. You need to plug your USB drive into your PC and click the Start Installation to install the tool to your USB drive. Then, click on the Jailbreak Tutorial to jailbreak your device manually.

Step 3

Unlock iPhone Activation Lock

Confirm the device information and click the Start to Remove button to start removing the activation lock on your device. When you see Removed Successfully, you can use your own Apple ID to access your device.
Solution 4: Restore or Update iPhone via iTunes
Another method to fix the Apple ID cannot be used to unlock this iPhone issue is to take advantage of iTunes. iTunes doesn't require your Apple ID and password when you use it to restore or update your device. Follow the steps below to get the lock screen removed.
Step 1: Connect your device to the computer and run the latest iTunes.
Step 2: Put your iPhone into DFU mode or recovery mode.
Step 3: Once you enter either mode, a prompt will pop up on the iTunes screen, asking you to Restore or Update your device.
Step 4: Click on the Restore option to delete all your information so as to remove the activation lock.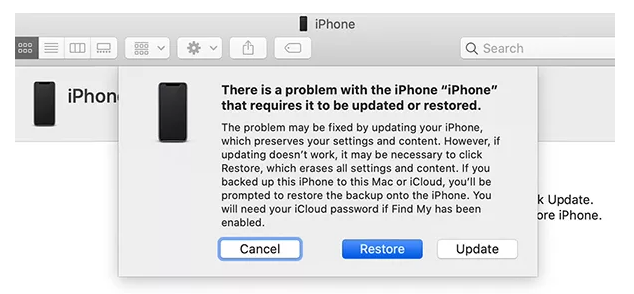 Solution 5: Contact Apple Support
If incorrect Apple ID cannot be used to unlock this iPhone, but you are the original owner, try to contact Apple Support. You only need to provide the required paperwork, the original purchase receipt with the serial number, Apple can remove the Apple ID for you.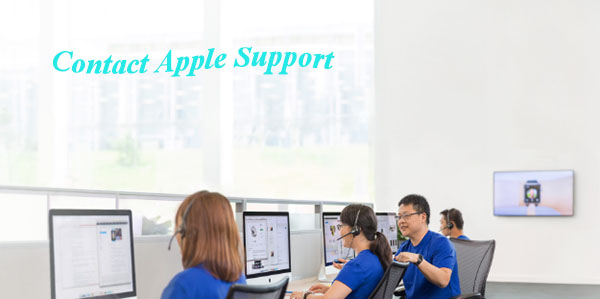 Part 3. Summary
When your Apple ID is hacked by someone who changed your password, or the previous owner hasn't removed the used device from his account before selling, you will come across the activation lock after resetting your iPhone, then it warns you that your Apple ID cannot be used to unlock this iPhone. Fortunately, this article provides 5 solutions for you to get this problem settled. You can find back your Apple ID if forgot or reset the password, then use the new information to unlock the activation lock. Or, bypass the activation lock screen by using Joyoshare Activation Unlocker or iTunes. Although the former operates more complicatedly, it possesses a higher success rate than iTunes.