With the evolution of technology, various changes took place. The platform of social media went from various changes in such a way that, the need for videos on content marketing channels and social media increased a lot. In short, for big brands and businesses, video tutorials have become a go-to visual content. In order to fulfill their requirements, various screen capture software and video editors were made.
If you are also in need of such a great tutorial video maker that can help you to make a how-to video quickly and easily, the following software will probably be the ones you are looking for. What we are listing here are top 9 best software that possess the full features and tools to create and edit any screen video in high quality with various effects.
1. Joyoshare VidiKit
Joyoshare VidiKit - Screen Recorder is one of the most professional video tutorial software. Its easy-to-use features make it a perfect screen recording tool for recording any video activity on a computer desktop in HD quality. It has the most advanced screen capturing technology, which enables you to record the screen, make video tutorials in the way you like. Not only this, it can add a highlight to the cursor and clicks to make your tutorial video cooler and more personalized. It also allows you to set start and stop time to record the tutorials as scheduled.
Once recorded, you can choose to save the video tutorials in any format and device, including MP4, AVI, FLV, WMV, SWF, etc. In addition to creating a video demo, it helps in recording online video calls, live streaming videos, gameplays, webinars, webcams, etc.
See also: How to Record Screen with Joyoshare VidiKit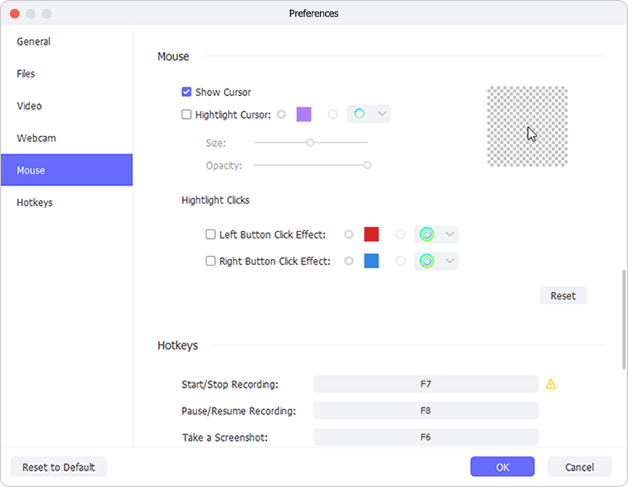 2. Snagit
This video tutorial maker is the production of TechSmith, which is easy-to-use screen recording app for Mac and Windows. Its features include the capturing of screenshots, recording of videos, sharing of files and editing various mark-up tools and many more.
The videos can be clicked and dragged at anywhere on the screen. In addition to these, the videos can also be trimmed and narrated. It also has the capability to zoom in and zoom out. Animated GIFs can also be created using this tool and it has the ability to capture various types of scrolls like the panoramic capture, scrolling capture, etc.
See also: 5 Best Alternatives to Snagit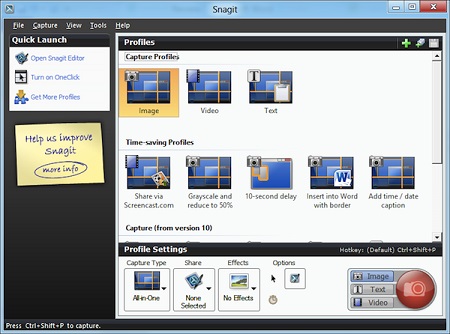 3. Open Broadcaster Software
This is an open-source tutorial making software compatible with Windows, Mac, and Linux. It is specifically made for video recording and live streaming. It is basically designed for gamers, which enables them to directly record from their graphic card.
Its recording is of high quality, which records 60 frames per second. In addition to these, for recording unlimited scenes, it has the feature of real-time video and audio capturing. It also includes various video editing filters with a studio mode for the previewing of the video before it is published.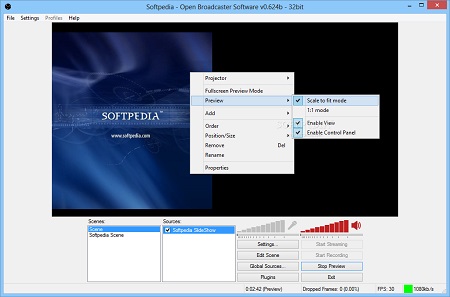 4. Camtasia
This tutorial video maker software is another TechSmith's production which possesses an automatic drag-and-drop WYSIWYG editor available for PC and Mac. Using it, any portion of the screen can be recorded with various additions of shapes, callouts and arrows. Other videos can also be inserted with the help of webcam.
Moreover, the videos can also be imported with full HD resolution that makes the video attractive and eye-catchy. Animated backgrounds, icons, graphics and safe royalty-free music tracks are also included in this software. In addition to these, it also has the feature of transitions that can be added anywhere in the video. In order to know the number of views and the person viewing the videos, quizzes can be added as well. It might be the most comprehensive video recording and editing software among all. But it's not free and the free trial version will contain watermarks in recorded video tutorials.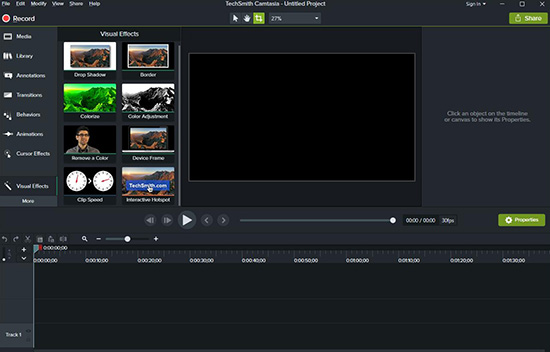 5. Screenium
Screenium is the production of Synium Software that is compatible with iOS and Mac. The videos can be recorded up to 60 frames per second with good and smooth quality. Cutting, audio, animations, effects, transitions and text are some of its editing features. The finished how-to videos by Screenium can be imported to various social media sites including Facebook, YouTube, Flickr, Mailing apps and many more.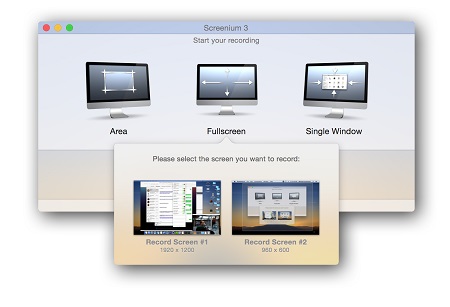 6. Animoto
Animoto is a well-known tool that's highly used to make a tutorial video. It's able to generate vivid how-to instructions in a simple manner. There are some attractive storyboard templates it offers for you to quickly access. Aside from uploading videos and photos from local folder, it even enables you to select from Getty Images stock library. Other than that, it's possible to customize text, color, music and more to enhance the video tutorial.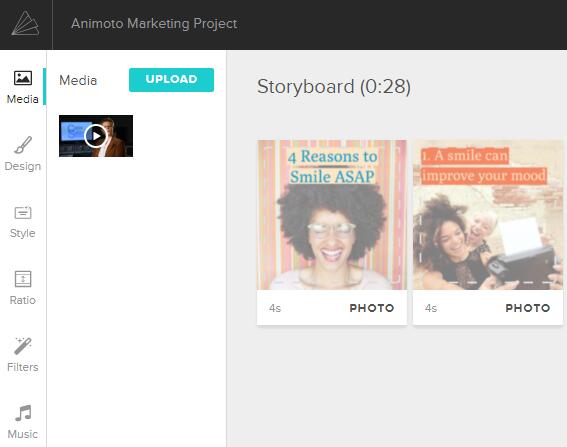 7. FlexClip
FlexClip is a trusted free tutorial video maker and editor. It is well designed with rich video templates and extensive media library. Apart from dragging and dropping media files to add, you can record screen and webcam to create video in this online tool. Ideally, abundant texts, photos, music, elements, overlays, watermark styles and background colors are provided to easily produce eye-catching tutorials.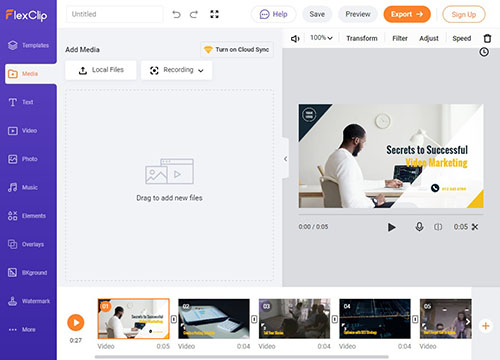 8. Renderforest
To make educational and motivating how-to tutorials, Renderforest is also a good choice. It has a wealth of ready-made templates for you to pick up. Moreover, under the help of this video tutorial making software, you are able to personalize videos step by step, adding text, changing font, taking snapshots, choosing style, selecting color and customizing music. Before saving and exporting, it's handy to preview the tutorial in advance in case further adjustments are needed.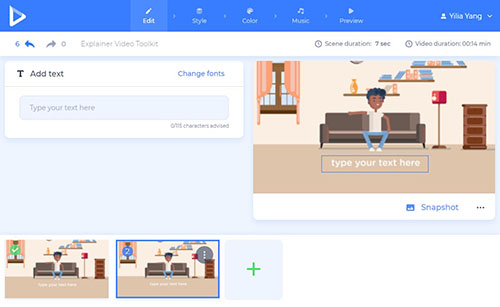 9. Vmaker Screen Recorder
As the name suggests, Vmaker Screen Recorder is a video making software that is capable of creating unlimited recording. It captures screen video and webcam with audio synchronously. The video can be exported at 720p HD. What makes it a practical tool is its ability to annotate screen and edit video by trimming, rotation, resizing, subtitling, adding music and more. Anyone who likes it can use it for Mac and Chrome.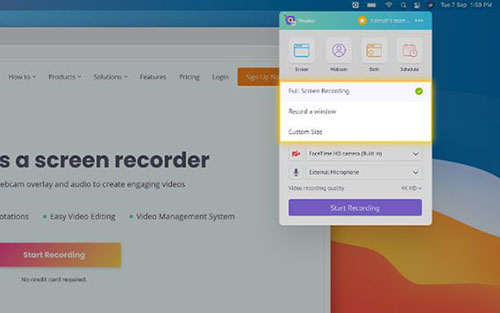 Sum Up
As we can see, all these screen recording tools and video animation makers could meet the need of making fantastic video tutorials. But in specific words, Camtasia could be the most professional and complete tutorial video maker as it can not only record the screen, but also add pretty much special effects, music and texts to the recorded videos. However, if you are in a lower budget, then Joyoshare VidiKit should be the best alternative as it's also an all-in-one video capture and editor but with a lower cost. If you prefer freeware, then you are suggested to get Snagit which supports basic recording and editing features that could be enough for creating a satisfied how-to video.