Q:"What is the best laptop screen recorder?" - From Quora
Like what request in Quora, there are many scenarios where we need to use laptop screen recorder in our daily life. Possibly, you spend a lot of time describing what you're doing on the laptop, but the person you're talking to doesn't get it. Or you're pressed for time and can't express your thoughts clearly. The most intuitive approach, of course, is to record your laptop screen and capture a series of actions smoothly to share right away. Have no ideas which tool to choose from? Let's see this list in 2021 below: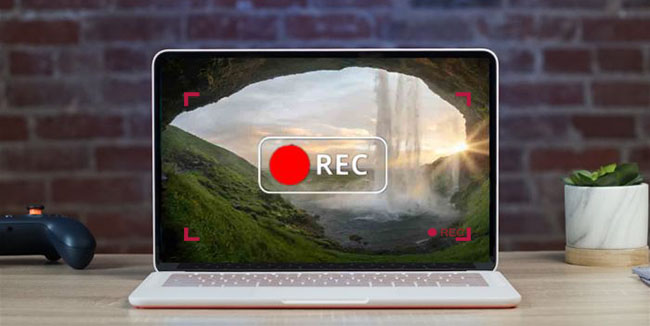 #1 Joyoshare VidiKit
Joyoshare VidiKit - Screen Recorder is a preeminent tool to record laptop screen without requiring technical skills. It has sufficient ability to capture any video or audio activity you are currently engaged in with high quality on your laptop.
Thoughtfully, it offers all-round options to improve ultimate recording experience. You're free to designate an area on your laptop to capture from. Also, it's available to enable system audio or microphone sound, set storage location, specify output format, customize shortcuts, add watermark or highlight clicks. Anyone with no spare time can even create scheduled recording task effortlessly.
Pros:
Dual mode to record screen without time limit on laptop
Customize the cursor and click effects
Quick cut or skip content during the recording
Edit ID3 tag info after capturing screen
Change codec, resolution, quality and more for target format
Cons:
Cannot grab system voice on Windows XP or below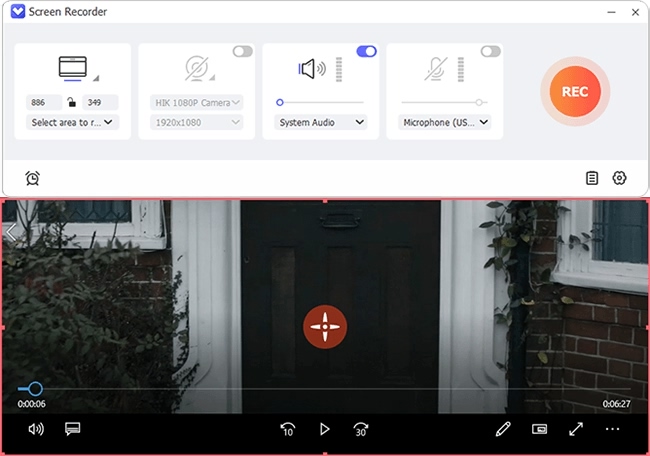 #2 Filmora Scrn
Filmora Scrn is a decent screen recorder for laptop. It produces superb files, especially for demanding game recording, which even up to 60 fps on Mac.
In addition to the basic recording function, it integrates rich post editing functions. If you are professionals, this tool can be a good choice to consider. Under its help, there's no hassle to record from webcam and computer synchronously, make picture-in-picture, add texts, draw arrows, etc.
Pros:
Work as laptop screen recorder and video editor
Support PIP, annotations, and tutorial demonstration
Capture audio together with video on computer
Export recordings to MP4, GIF, MOV and more
Cons:
Give no way to record from mobile devices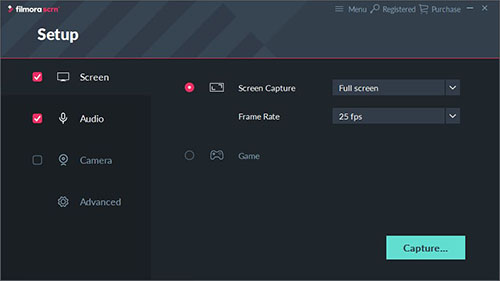 #3 Movavi Screen Recorder
Movavi Screen Recorder here is another laptop screen video recorder that is able to capture video from either desktop or webcam. It besides allows to grab sound from system and microphone to keep pace with what's ongoing. Like others, it shows keystrokes, apply mouse effects and personalize shortcuts to make the recording more intuitive. After desired editing, it can be further shared to YouTube or Google Drive quickly.
Pros:
Record laptop screen and audio separately or at the same time
Set a time to record as planned
Share the records and screenshots to YouTube
Cons:
The free trial version allows no system audio recording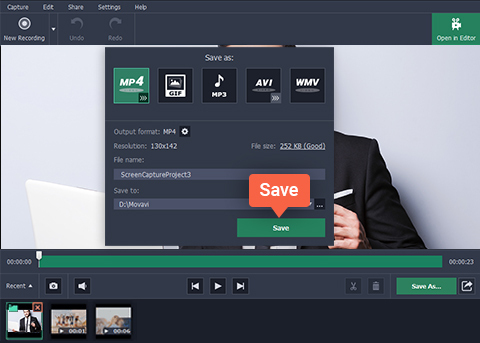 #4 Camtasia
Looking for an advanced laptop screen recording tool? Camtasia is ready now. With it, you're enabled to capture videos in a locked preset resolution or a self-defined size. Likewise, this remarkable tool can flexibly disable audio as you wish. It also perfectly combines built-in editor to enhance what you get after recording, including annotations, transitions, animations, voice narration, etc.
Pros:
Record multiple video audio tracks on laptop
Share a finalized project to social platforms
Edit in timeline with visualized window to preview
Provide dedicated editing tools to process recordings
Cons:
The program sometimes gets stuck or crash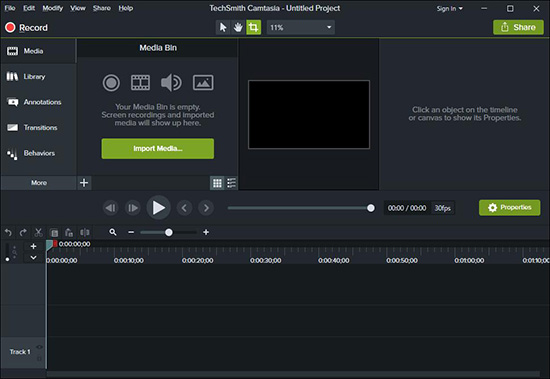 #5 ShareX
ShareX is a typical laptop screen recorder free program that can be available on Windows. Aside from the most common full-screen recordings, it offers special custom mode to record in oval or even hand-drawn shape. Best of all, ShareX comes with no watermark and time limits. Rather than video file, it simply saves what you capture in GIF.
Pros:
Capture not only as video but also as GIF
Free screen recorder without watermark
No time limit to capture screen on laptop
Possible to add image effects to videos
Send recordings directly to social media or file-sharing sites
Cons:
No support to record from games in its full-screen mode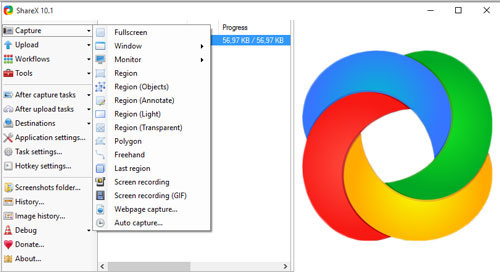 #6 ActivePresenter
ActivePresenter, another laptop screen recording software, can be used to create how-to tutorials, capture gameplays, take screencasts, record music streams, etc. Apart from time-free and ad-free recording, it's equipped with basic and advanced editing capabilities to trim, speed, annotate, blur, reduce noise, normalize audio and more.
Pros:
Make laptop screen recording with no ads
Upload and publish files to YouTube
Rich video editing functions to optimize recordings
Cons:
64-bit only
Inability to schedule recordings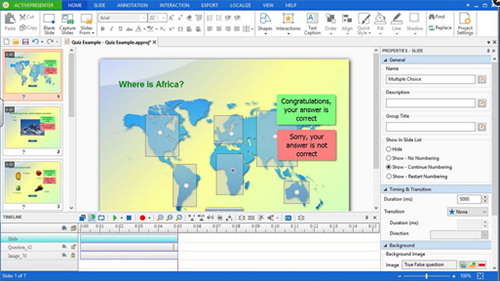 #7 CamStudio
CamStudio does well in recording and can help you make demonstration videos in a quite easy way. As a free laptop screen recorder, it's widely used, offering annotation tool to enhance videos. The Lossless Codec it develops even contributes to save files in small size. Also, you get an access to record with webcam and thus create PIP video.
Pros:
Capture laptop screen in smaller size than others
Can record desktop with webcam included
Burn finished videos to CD or DVD
Cons:
Only output videos in AVI
Lack of ability to simultaneously record from both microphone and speaker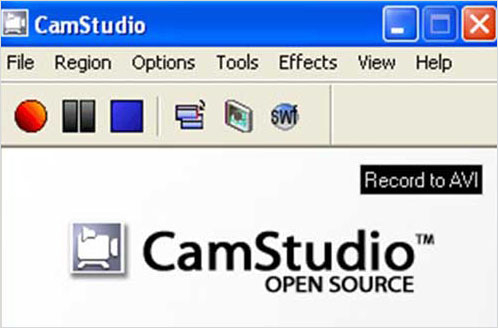 #8 TinyTake
TinyTake is one best screen recorder for laptop that allows users to free record up to 120-minute video. Using it, you can achieve recording freedom by capture full screen, an area or just a window. It supports webcam recording and furtherly lets you make annotations with different tools.
Pros:
Multiple modes to record
Free 120-minute recording duration
Make video more engaging using annotations
Cons:
With limited free storage space on TinyTake server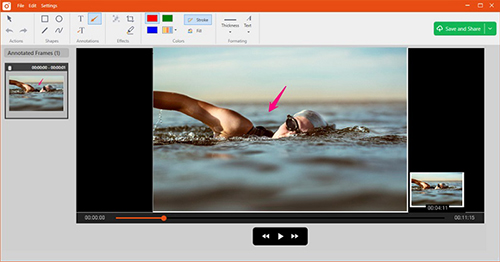 #9 ScreenRec
ScreenRec is a laptop screen recorder with audio so that you can record video, narrate using microphone and get system sound handily. It adds facecam to help create vivid PIP tutorials. Other than that, ScreenRec records 1080p video and supports frame rate from 15 FPS to 120 FPS. It provides a sharable link of your saved video and can upload it to the cloud quickly.
Pros:
Record laptop desktop and webcam
Grab audio and voice
High resolution and high frame rate
Cons: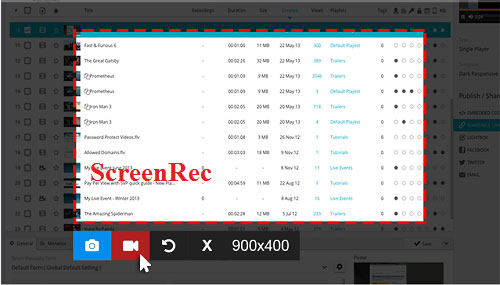 Conclusion:
A laptop screen recorder undoubtedly simplifies all the tedious work flow that requires effort to understand. Fortunately, all of the options listed here serve the basic recording purpose. You'll need to consider which one is more appropriate if you plan to do some extra editing. We are also happy to see you share anything you personally try out here.