Imagine if your friend asks you how to fix software errors on computer, how to enable Xbox Game Bar on Windows, or how to add video to PowerPoint, which way is the most effective that you can adopt and make him easy to understand? Apparently, he'd rather watch a tutorial video than a lengthy explanation. Because the video is more intuitive, visualized, and vividly shows every step, not even a little detail is missed. That's why more and more users tend to create instructional videos. If you haven't already, make a video tutorial by learning complete guide here.
Step 1: Plan Your Content
Figure out which group you're targeting and put yourself in their shoes. Whether you're a teacher, trainer, or product manager, you need to understand what your audience cares about most. Beyond the entire tutorial, what they need to break through, that is, the difficulties and key points. Besides, how can you make your tutorial videos more targeted to your audience? There is no doubt that you should choose a common and popular topic. You can do a search to determine what kind of questions people usually ask and confirm a hot topic for your tutorial.
Step 2: Prepare a Script
To visualize what you are going to share in your video tutorial, you can make a storyboard. There is no need to draw fancy pictures. Just write down some rough sketches. Another question is how to output bullet points in a concise and high-effective way. Well, prepare a script on how to narrate coherently.
● Native languages are easier for listeners to digest.
● Explain all the concepts in a simple manner.
● Avoid ambiguous language in the video and intuitively operate to instruct viewers in each step.
● Familiarize yourself with script by practicing it so that you can add voice over fluently.
Step 3: Record Screen to Make a Video Tutorial
How can you create a screen presentation video? Turn to screen recording software, like Joyoshare VidiKit - Screen Recorder here, for help. It gives you the freedom to choose the area to capture, set where to get audio from and which resolution to save completed video as. To impress viewers with your tutorial, don't forget to add logo watermark. Besides that, it's easy to let others catch up on what you're showing by highlighting the click movements and cursor.
Key Features of Joyoshare VidiKit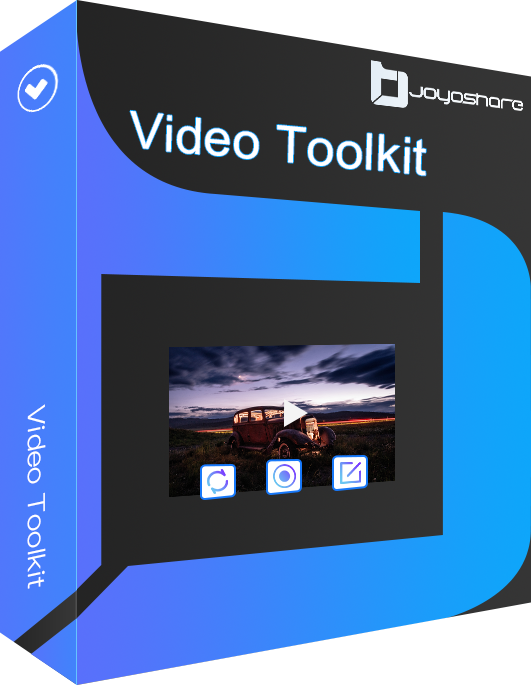 Optimal tutorial video maker for demonstrating screen
Make voice over and audio narration with microphone
Recording area can be changed according to the need each time
Start screen capture manually and end it after scheduled estimated time
Save video as compatible YouTube, Vimeo, Facebook and more formats
#1

Clean up desktop layout

Before recording and making a tutorial video, you are suggested to adjust and arrange your desktop layout. Replace a computer wallpaper that doesn't distract the viewers, end tasks to close programs that you don't need, hide desktop icons to avoid appearing in the video, and get the material ready in advance.

#2

Run Joyoshare VidiKit and choose capture area

Finish downloading, installation and launch of Joyoshare VidiKit. Simply open Screen Recorder program and ensure that you are in "Record video and audio" mode. Next, head to "Capture Area", click on "+" to draw a region or select a standard common one from the drop-down list.

Note: You're able to capture your screen video and audio at the same time under this "Record video and audio" mode. To do it, enable microphone or system sound to easily make narration.

#3

Confirm more recording settings

A gear-shaped "Options" icon is offered on the bottom right. Press it to furtherly see more available settings. You can check file location, watermark, shortcuts, format and effects one by one.

#4

Start to record screen and make video tutorial

Go through the whole process in your head and do it a few times. Then, click "REC" button to begin recording what you'd like to show. It doesn't matter if you capture something you don't want. Continue to finish the entire process and hit "Stop" to save it. You can preview to trim needless content and change the name in the "History" window.
Step 4: Capture to Create Audio Narration
A separate audio narration is more conducive to later editing. That is to say, recording screen and voice simultaneously can be inconvenient sometimes when you post-process the tutorial. You can use Joyoshare VidiKit (Screen Recorder) to capture whatever from your microphone using its "Record audio" mode.
● Modify and update your script content based on the screen video you have already recorded.
● Use a good microphone to guarantee high sound quality.
● Find a quiet place to record your script so that you can avoid unexpected noise.
● Pronounce clearly and speak slowly to let your viewers better follow you.
Step 5: Edit Video and Share
You are advised to edit your video and audio narration using your video editor, such as Camtasia, iMovie, etc. You can add synchronized subtitle to your voice-over, trim out unnecessary content from video, apply transitions, add suggestive text or steps, and highlight what you want your target audience to care about. Lastly, save the finished tutorial video in a compatible format and desired resolution that's matchable with your social platform, such as YouTube, Vimeo, Instagram, and TikTok. Play to check it by yourself and upload to share online.
Conclusion
You've learned how to make a video tutorial in this article. However, there are other things you need to be aware of and adjust to the situation. If your video tutorial is showing how to fix hardware, or how to make a beautiful sweater, a camera is better rather than a computer. In this case, make sure the surroundings are well lit when recording. Moreover, you can record webcam along with your desktop screen sometimes. The overall guidelines are not set in stone, do not hesitate to make adjustments when you need.