A live video may sometimes convey a message that written content cannot. If you need to display your screen to a big audience, utilize the finest screen recording software. The significance of the best screen recorder for Windows 11 is highlighted here. You may use screen recording software to capture your screen and share it with others. Such software may be handy for various reasons such as making an effective instructional video, establishing an eLearning course, marketing your business to online clients, making product-related videos, YouTube videos, or gaming purposes, and more. We will cover the 11 best recording tools in this article.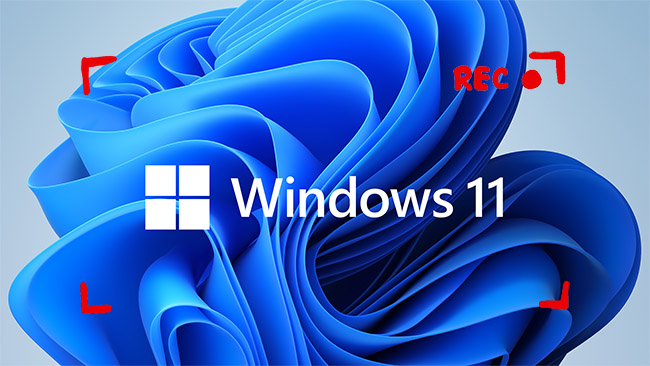 1. Joyoshare VidiKit
Joyoshare VidiKit - Screen Recorder can support recording video and audio on your Windows 11 with no hassle. Any activities, such as tutorials, movies, game music, class lectures, online webinars and more, can be captured in high quality with no frame drops. It also allows you to choose whichever audio source you like. The resolution can be high, like 1080p and 4K.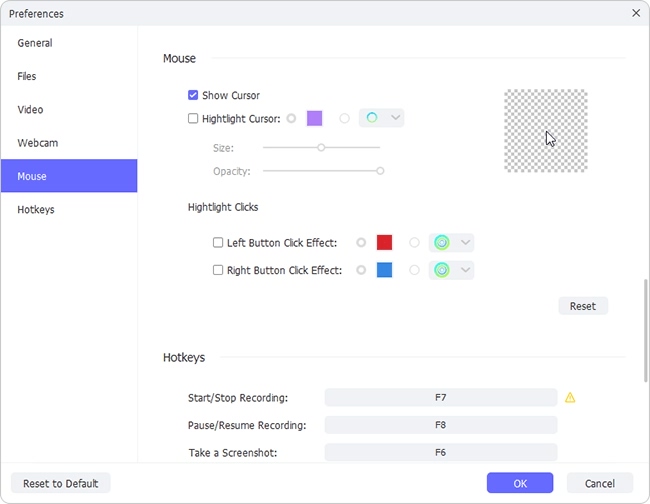 Pros:
Record video from Vimeo, Website, WeChat and more
High-quality screen recording
You can cut the specific segment of the video
Record the screen and audio without lag
Set the aspect ratio of the screen recording
Cons:
2. Camtasia
With this Windows 11 screen recorder software, you can take the screen recording to the next level by creating professional-looking videos. This application was launched in 2002 by TechSmith. Camtasia is specifically designed to develop YouTube vlogs, marketing, and educational videos.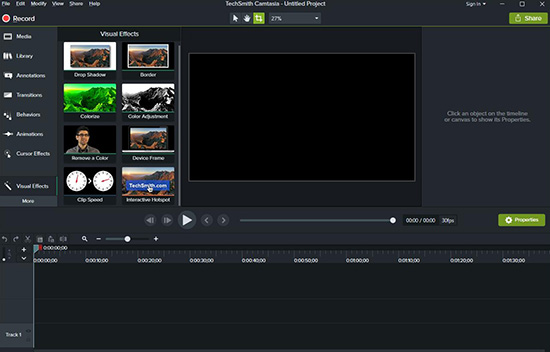 Pros:
Come with a wide variety of visual effects
Allow you to zoom in and zoom out while recording the screen
Create excellent titles and add notations
Help you add quizzes to your content
Cons:
3. TinyTake
MangoApps developed TinyTake to provide the users a quality software for recording the screen. For those who are looking for the best Windows 11 screen recorder to share videos, TinyTake is their best bet. This software is perfect for YouTube vlogs, gaming videos, and documentation.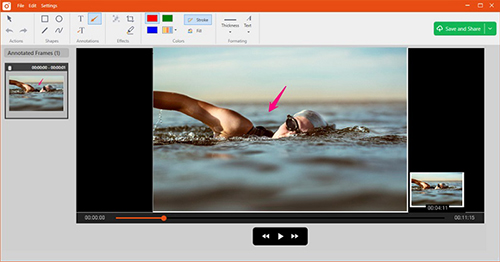 Pros:
Allow you to upload the video to YouTube directly
It helps you to customize the shortcut keys
Come with a drag and drops option while editing
Web-based cloud platform with up-to-date security
Cons:
4. Icecream Screen Recorder
Icecream Screen Recorder is an attractive choice if you're looking for a free screen recorder on Windows 11. It is feature-rich, open-source and free software. It lets you capture any portion of your screen, in part or whole, and save it as a screenshot or record videos.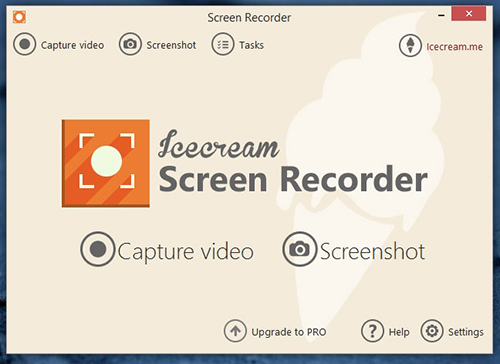 Pros:
Allow you to record a specific segment of the screen
You can manually select the output quality
It comes with the latest zoom-in and zoom-out features
An intuitive and straightforward interface that attracts the audience
Cons:
5. Xbox Game Bar
Windows 11 features a native gameplay recording tool known as Game Bar, which performs admirably and is quite simple to use. It provides high-quality recording. Due to its easy interface and high-quality performance, this tool is regarded as the best free Windows 11 screen recorder.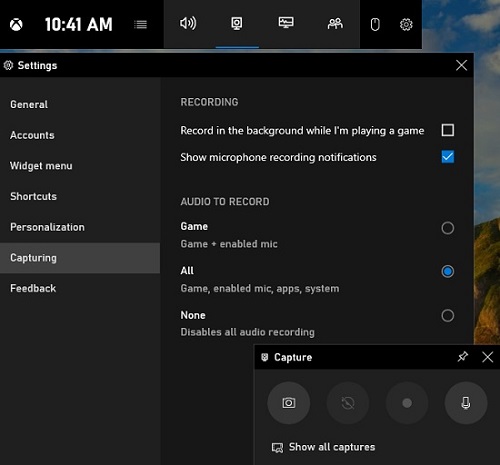 Pros:
Built-in Windows 11 software with a simple interface
Record the gameplay at 30 to 60 frames per second
Customize the shortcut key to record, edit, and perform other tasks
Built-in application
Cons:
6. OBS
OBS is amongst the best screen recording tools that you can have on your device. Besides recording the screen, it has several valuable video editing tools. Since it does not restrict the video's length, it is the most famous screen recorder on Windows 11.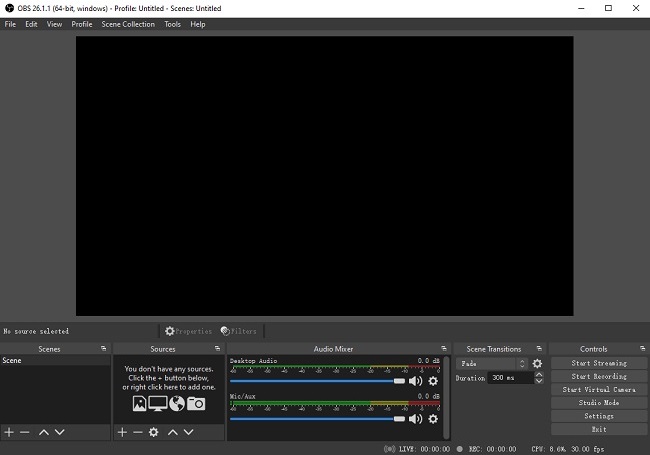 Pros:
You can export the video in several formats
Capture the screen in high-resolution
No restriction on the length
Cons:
7. Filmora Scrn
Filmora Scrn is a well-known screen recording tool out there for Windows 11 OS. This software is ideal for gamers all around the world and for the people who make gaming videos. You can record the webcam and fast-paced scenes simultaneously using Filmora Scrn.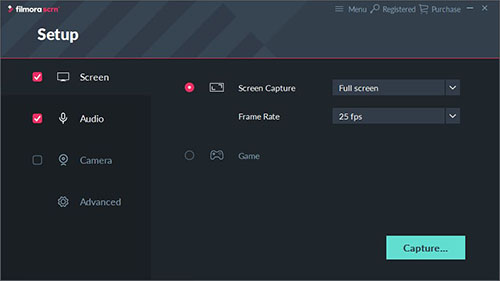 Pros:
Record the screen in HD and 4K resolution
Support multiple import and export formats
15 to 20 fps
Support multiple formats
Cons:
8. Bandicam
Professionals who need to record internet information, capture screenshots, and produce screencasts can use Bandicam. This tool offers multiple editing tools, including mouse-click effects, real-time sketching, audio recording, webcam overlays, and many more.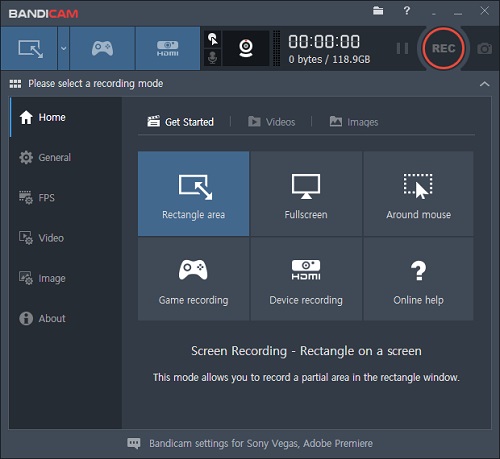 Pros:
Allow you to share the videos to YouTube directly
Help you schedule the recording on a weekly/daily basis
Cut and trim the videos
Add and remove watermarks
Cons:
9. iFun Screen Recorder
iFun Screen Recorder by Iobit is amongst the best Windows 11 screen recorder software because of its intuitive interface and video editing tools. With this application, you can record the screen in 4K resolution. It is perfect for recording games, educational tutorials, and movies.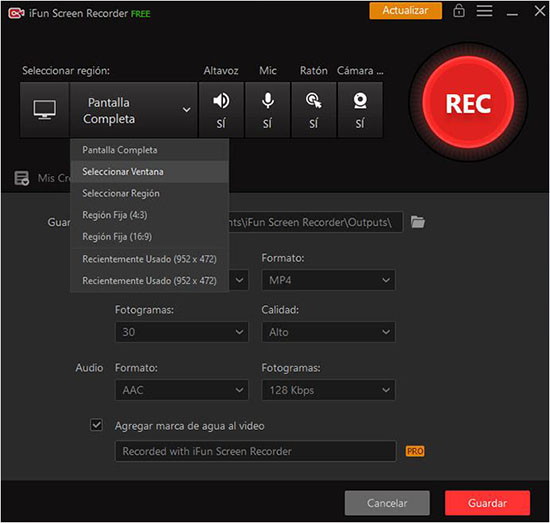 Pros:
Record the screen and videos without watermarks
Simultaneously capture the screen with audio
Scheduling the screen recording is available
Cons:
10. EZVID
EZVID is a free and open-source tool that can help you record the screen in a high-quality. It is an exceptional screen recording tool that features cutting-edge effects. With this application, you can record the voice, screen, and facecam simultaneously with no such difficulty.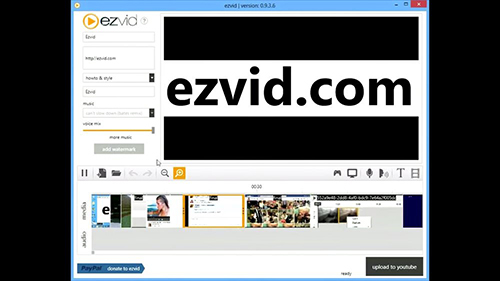 Pros:
Simultaneously record the facecam and screen
Voice synthesis
Easy to use
Cons:
Limitation on video length
11. Movavi Screen Recorder
The last screen recording tool on our list is Movavi Screen Recorder. It is an easy-to-use software that allows you to save the recorded videos as GIFs. You can capture the screen in a high-quality using this software. With this screen recording tool, sharing the videos is relatively easy.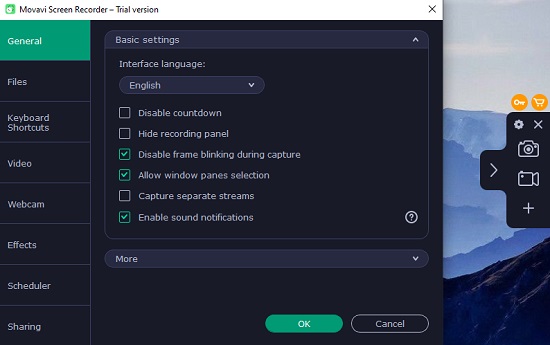 Pros:
Record the videos and screen at 60 frames per second
Simultaneously record the webcam, audio, and video
Support multiple import and export formats
Scheduling of screen recording
Cons:
Conclusion:
Screen recording tools have become a necessity, especially for content creators and YouTube vloggers. Choosing the best screen recorder for Windows 11 among the hundreds provided on the market right now is a significant problem. To ease this quest, we have brought a list of the 11 top-rated screen recorders of 2022 for brand-new Windows 11 in this article. Before purchasing Screen recording tools, be sure that it fits your needs. Pick the tool you like best and start recording the games!