A few decades ago, sound recording was a rather complex concept. You would require heavy recording machines, and probably visit a sound recording studio to have your voice recorded. For musicians and other professionals, sound recording would cost quite a fortune. However, with the advancement of technology, sound recording has become much more convenient than ever before. Today, you can easily record anything, a song, a testimony, or take notes from the comfort of your room using a PC. All that is needed of you is to install audio recording software for Windows 10. The Internet provides us with whole lots of applications and in this article, we'll share the top 10.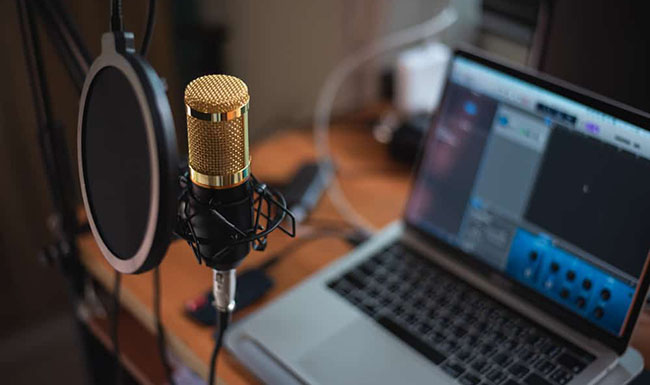 1. Joyoshare VidiKit
Joyoshare VidiKit - Audio Recorder is a trusted audio recorder for Windows 10 and Mac. It guarantees you of high-quality recorded audio from whichever sources, such as streaming music sites, live broadcasts, radio stations, microphones, etc.
This program comes to you with an inbuilt ID3 tag recognizer and editor that will help to identify and fix audio tags info including artist, genre, year, composer, album, etc. Also, it's able to apply sound effects and adjust equalizer. You can save any audio in popular formats like MP3, OGG, ALAC, AAC, etc.
Pros:
Record audio from Windows 10 in high quality
Support capturing from various sources
Allow for ID3 tag fixing and recognition
16 output formats and auto-delete silence option
Cons:
The trial version has a limit on the number of recordings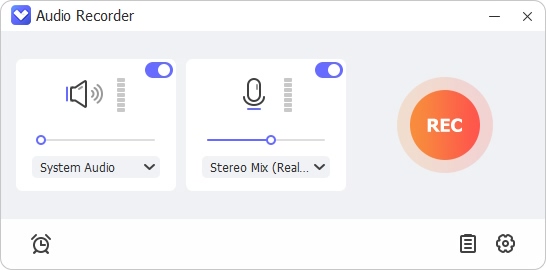 2. Windows Voice Recorder
Published and released by the Microsoft Corporation in 2013, Windows voice recorder is a universal application available for your PC, tablet and Windows phone. It allows users to capture sounds from lectures, interviews, speeches and consequently mark key moments within the audio file.
Besides, it is also possible to trim and share your audio file with your friends and family. This Windows 10 voice recorder has a simple layout that makes it easy for you to Start/Resume/Pause audio recordings in just one click. At the same time, you do not have to keep looking for the saving button; the app is designed to auto-save audio recordings to the documents folder for handy access.
Pros:
Easy to use
Do not eat much space
Professional program developed by Microsoft
Cons: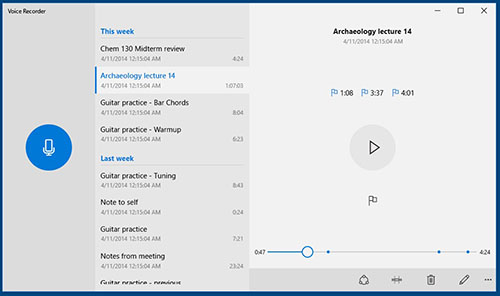 3. Audacity
It is a top-notch free audio recorder for Windows 10. The program is popularly known for its simple to use interface and high-end multi-track audio editor feature. You can easily record live audio using a microphone or a mixer, import, edit and combine and save recorded files into various audio formats.
As far as sound quality is concerned, it supports high-quality resampling and dithering. It also has a number of plugins such as Nyquist effects that can be modified in a text editor. In addition to this, the app allows user to edit audio files by cropping unwanted parts and add effects. It also provides you with a detailed Spectrogram view that helps analyze and select audio frequencies.
Pros:
Intuitive graphic interface
Work on conventional Oss
Have quality audio output
Cons:
It is sometimes unstable
It is complex and hence challenging to use beginners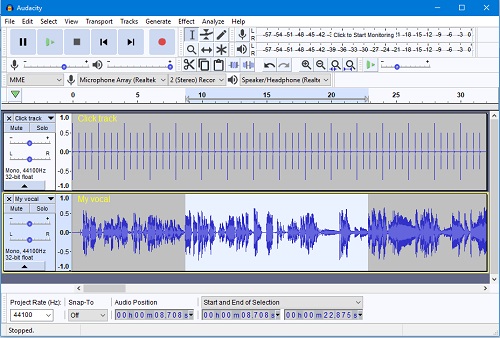 4. Ardour
If you are musician, sound editor or a song composer in search of an advanced sound recorder Windows 10, then Ardour is your option. It's an all-time recording, editing and mixing tool available for you in the market. It has a deep recording and editing feature which includes altering sample rates, bit depth and a dozen file formats.
It also has an easy to use control surface that enables users to manipulate MIDI processors, FX plugins and software instruments. Besides, sound editors can enjoy a full spectrum of editing feature including cutting, trimming and aligning audio files.
Pros:
Excellent interface
Support multi-display
Offer a variety of editing features
Cons:
It is relatively difficult to use and locate plugins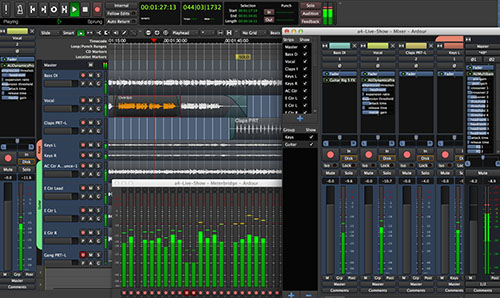 5. Free Audio Recorder
Here is another prominent free Windows 10 audio recorder. It is a darling to many beginners sound editor. The software offers excellent but basic audio recording and editing features. It has a simple software layout that makes it pretty easy to navigate and get things done in just a few minutes.
This tool allows for a whole lot of sound inputs such as MP3 and OGG file formats. It is also practical to capture voices from tools such as a microphone, Internet radio, CD player, among others. You can enjoy lots of DSP effects such as frequency filtering, tempo shift and much more.
Pros:
Handy to operate
Provide great sound effects
Support audio saving formats such as FLAC, AAC, etc.
Cons: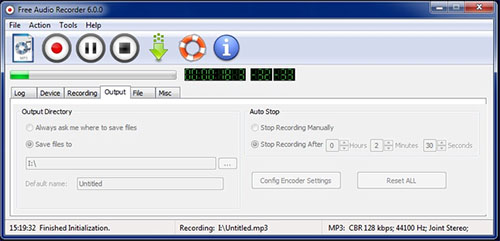 6. Wavosaur
Wavosaur is a classic example of some of the finest free Windows 10 audio recorder available for beginners and intermediate sound editors. It is much better than some premium options. Provided with multiple interfaces, Wavosaur lets your work with more than one file at a go.
It is also designed with vintage editing functions including abilities to cut, trim, copy and paste, crop, delete among others. Wavosaur comes to you with multiprocessing options, VST effect plugin support, frequency analysis sonogram, and multi-point envelope editing, to name a few.
Pros:
It has in-depth editing features
Allow for batch editing
With an easy to use UI
Cons:
Software sampler extraction is a bit sluggish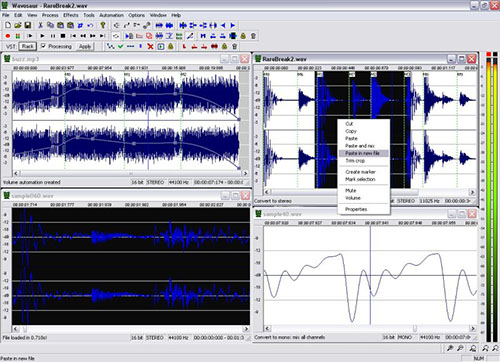 7. Ocenaudio
Well, if you are looking to edit substantial audio files, then Ocenaudio should be at the top of your list. The audio recording software has a well-developed memory management system that facilitates easy and efficient massive file editing.
It has a fully-featured spectrogram that enables users to change frequency bands and dynamic range of the display. The application is also outfitted with Virtual Studio Technology plugins that provide for a full range effect. Apart from working perfectly on Windows, it is also compatible with Linux, and Mac OS.
Pros:
Record screen for future reference
Highly advanced sound spectral analysis
Simple UI
Cons:
No multiple screens and thus slow work rate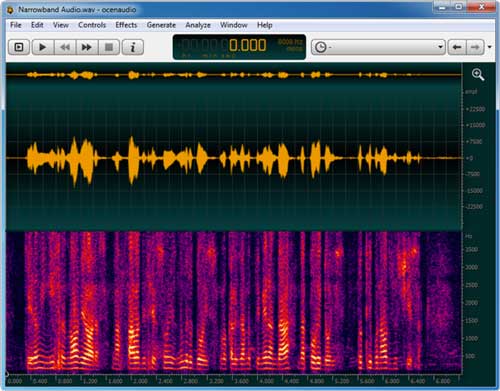 8. RecordPad
RecordPad is an entirely basic audio recorder on Windows 10. It has very basic features. However, it works pretty well when it comes to recording voices. Voice recording is effectually executed and saved in mp3 or AIFF formats.
Besides, the program offers variable bit rates, sample rates as well as codecs. RecordPad can also be easily integrated with other application and thus making a powerful free audio recording software for Windows 10.
Pros:
Very easy to use
Small in size and therefore fast to install
Can easily integrate with other apps
Cons:
Offer very basic recording options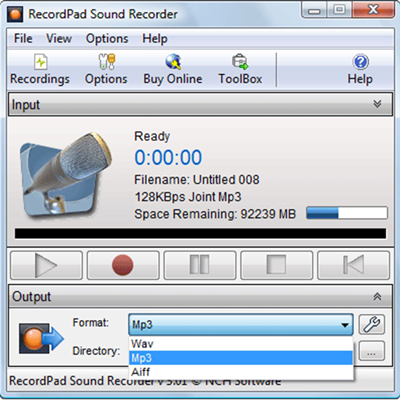 9. Zynewave Podium Free
Zynewave Podium Free has a relatively complex interface and can be a challenging program for beginners. As an audio recorder freeware for Windows 10, it records all available tracks and combines them into one.
You can even get an option to customize the interface and layout, making it more matchable with your operating habits. Also, this superior tool comes with features such as Mixer Busses, Multi-Channel Audio, Object-Based Project Structure, etc. to better create and edit recordings.
Pros:
Provide customizable operating interface
Support multi-track recording and editing
Cons:
Commercial version requires payment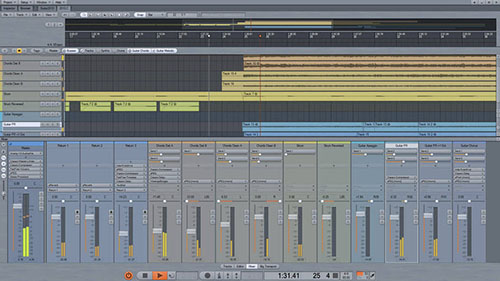 10. Sound Forge
What ens this list is Sound Forge. It's another audio recorder software for Windows 10 that fully supports multitrack and multi-channel recording. Notably, it targets for professionals, offering real-time sample level wave editor and spectrum analysis tools.
Remarkably, it applies artificial intelligence to detect voice activities. There are numerous plug-ins and audio effects you can choose to enhance the recording. Any audio you'd like to capture can be saved at 64-bit 768 kHz.
Pros:
Record, master and edit audios professionally
Analysis spectrum and develop different plug-ins
Compatible with many popular audio formats
Cons:
With no support for multiple VST GUI system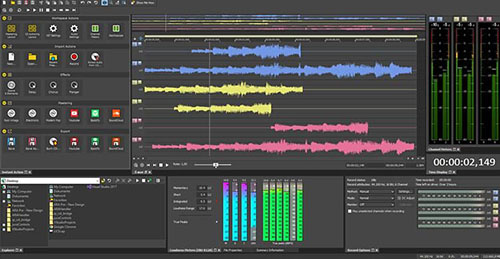 Conclusion & Suggestion
The above list consists of some of the best audio recording software for Windows 10 on the internet. All the options are all from trusted vendors. They are all designed to give the best sound quality without having to spend much. However, I would highly recommend that you try using the Joyoshare VidiKit, which gives HD sound quality and a whole lot of editing features to pimp your audio file. It's ideal for beginners and also runs smoothly on Window 10. Anyway, you can choose the one after all trials.