You can save your Zoom meeting as a video using a Zoom meeting recorder. With the help of screen recording applications, it is possible to record a Zoom meeting that will help in later stages. You will find impressive tools that help you record Zoom while you are in a meeting. However, finding the one that comes without any limitations and restrictions is of much importance. Today, you will learn about 14 different tools that help you record your computer screen with ease and that fit effortlessly into your needs.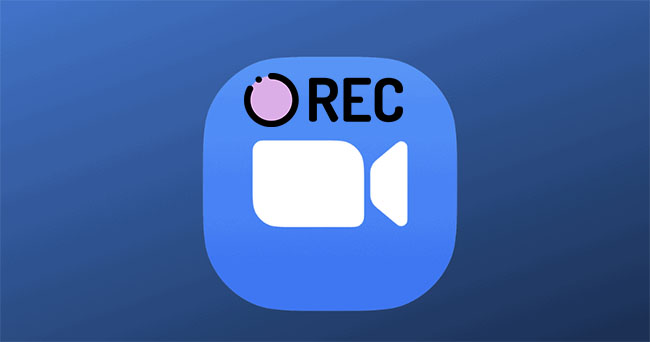 Part 1. 9 Best Zoom Meeting Recorder for PC
1

Joyoshare VidiKit

Joyoshare VidiKit - Screen Recorder is a Zoom screen recorder that helps you record full screen or partial screen according to the settings. In addition, you can lock the aspect ratio for quick recording of the screen in the desired size. You can also capture in 4K at 60fps without any lag, limitation, and watermark. In addition, you can further capture audio from different audio sources connected to the computer and create schedule recording task based on your needs.

Pros:

Supports multiple audio and video formats

Outputs 4K and 1080p video

Offers editing tools to enhance video

Changes codec, quality, bitrate and more

Best tool to record Zoom meeting with few clicks

Cons:

Leaves watermark in the trial version

Supported OS:

Windows and Mac

2

EaseUS RecExperts

EaseUS RecExperts runs on both Windows and Mac, providing an easy way to record Zoom meetings. This tool helps you record the meeting using the webcam or as a webcam overlay for future references. Its best feature is the built-in editor that you can use to adjust the video, such as trim, merge, and more. The screen capture mode allows capturing the computer screen in different settings. You can lock the aspect ratio and select the desired area for capture.

Pros:

Records audio and video

Captures webcam

Advanced editing module

Cons:

Trial capture only two minutes

Little expensive

Supported OS:

Windows and Mac

3

Game Bar

Game Bar is a free Zoom recording software, which you can use to record a Zoom meeting apart from capturing video games. The built-in tool comes with Windows 10 operating system and allows you to adjust the Zoom app volume. You can only use the recording screen if you have a dedicated graphic card or a computer with integrated graphics. In addition, these graphics should support Quick Sync, H.264, AMD VCE, and Nvidia NVENC. Setting up the recorder is simple, and you can choose full screen or partial screen according to the need.

Pros:

Performance panel

Built-in with Windows 10 OS

Broadcast and capture pane

Cons:

Inconsistent performance of the game bar interface

Supported OS:

Windows

4

OBS

OBS is a free Zoom meeting recorder tool that operates on Windows, Linux, and macOS. Using this tool is easy, and you can select the window capture mode to set the recording area. This software creates clips from multiple sources, including images, browsers, texts, video cards, and webcams. Setting up hotkeys for different actions is another advantage of this recorder. The use of the hotkeys simplifies a recording session, as you can quickly press the key to begin the required action without having to go through the entire process from the start.

Pros:

Real-time audio and video capture

Converts recorded videos into different formats

Studio Mode previews the captured video

Cons:

No built-in editor

Complicated for beginners

Supported OS:

Windows, Linux, and macOS

5

Bandicam

Bandicam is a valuable application that captures the computer screen. For example, this screen recorder for Zoom meetings captures both audio and video with ease. Likewise, you can capture different activities on the computer, such as Skype calls, webinars, and lectures. It provides the choice to capture the entire screen or a partial area, which you can adjust as per the need. In addition, you can share the captured Zoom meeting video on YouTube, Vimeo, and Facebook in a few simple steps.

Pros:

Simple user interface

Mixes microphone with webcam recording

Adds mouse effects

Cons:

No video editor

Supported OS:

Windows

6

QuickTime Player

QuickTime Player is a built-in application available on any macOS device. This Zoom meeting recording software comes loaded with options, and users can make the settings as per the requirement. For example, one can activate or deactivate the microphone to add or stop recording the audio for a video. Alternatively, you can choose the quality of the video. This recorder has a built-in video editor with basic functionalities that helps you modify a captured video.

Pros:

User-friendly interface

Pre-loaded with macOS

Functions with iTunes files

Cons:

Less compatible than competitors

No playback support, especially for FLV and AVI formats

Supported OS:

Mac

7

Screencast-O-Matic

Screen-O-Matic Zoom meeting screen recorder functions excellently on macOS and Windows. This screen capturing software comes equipped with a user-friendly interface with all the options accessible easily. Apart from capturing the Zoom meetings, you can record the computer screen and webcam and use an external microphone to record audio. Its built-in editor helps you achieve the desired output, as you can add transitions, animations, and texts.

Pros:

User-friendly interface

Free-to-use

Built-in speech to text feature

Cons:

Final videos have a watermark

The maximum capture length is 15 minutes

Supported OS:

macOS and Windows

8

VLC Media Player

Not many know that VLC Media Player is capable of capturing media. You can use it as a Zoom screen recorder and maximize the activity according to the requirement. As it is the best cross-platform media player, you can easily access any content on any device. You can choose the capture media from the menu bar and select the capture device. Then, describe the frame rate for the video to start capturing the screen. You can also change the output format menu and destination folder to easily access the Zoom meeting recordings.

Pros:

Helpful built-in tools

Keyboard shortcuts

Built-in equalizer

Cons:

Cannot add tags

Cannot customize the interface

Supported OS:

Windows, macOS, and Linux

9

Wondershare DemoCreator

Wondershare DemoCreator is another screen recording application for both Windows and macOS. This Zoom recording software is now receiving accolades because of its flexibility to the users. You can change the frame rate, select the output file format, and access a range of editing features. Creating a recording of a Zoom meeting is a simple task, even for a beginner. After starting the tool, you can select whether to capture the computer screen alone or both the screen and the webcam.

Pros:

Built-in editor

Free updates

Captures computer screen and webcam

Cons:

The microphone is active after ending the recording session

Supported OS:

Windows and macOS
Part 2. 5 Best Zoom Meeting Recorder for iOS and Android
1

ADV Screen Recorder

ADV Screen Recorder is a Zoom recording software for Android devices. The design of this app is so powerful that you can record audio and video simultaneously. In addition, you can adjust the frame rate, bit rate, and sample rate in the settings menu for a better output or customize video quality. Its interesting feature is the ability to record the front and rear camera. While recording the device's screen, it can capture the camera as per the need. You can write, paint, draw, and doodle over the recorded video for better performance.

Pros:

Default and advanced record engines

Banner customization

Trims recorded videos

Cons:

It becomes unstable at times

Supported OS:

Android

2

AZ Screen Recorder

AZ Screen Recorder is a free Zoom meeting recorder available for Android. With over ten million downloads, this screen capture stands out from the rest for it offers excellent support and features required for users to capture their Android screen. It records in HD and FHD and allows a user to pause a recording session. Additionally, one can record audio from an external microphone and sync it with the video in real-time. It further captures the front camera so that the user becomes a part of the screencast created on the phone.

Pros:

Full HD support

Video game recordings

Decent video tutorials

Cons:

No post-processing tools

Advertisements

Supported OS:

Android 5 and above

3

DU Recorder

DU Recorder is an excellent app to record Zoom meetings on the phone. This screen recorder for Zoom meetings helps the user capture the screen in full resolution. Therefore, one can set the capture rate to 1080p at 60FPS for better video output quality. Additionally, it allows the user to play with the settings to have a decent output of the captured video as per the needs. Apart from capturing the mobile screen, this tool features live streaming, video editing, and photo editing modes.

Pros:

Unlimited recording

Easy to upload to social media websites

Offers video editing features

Cons:

No filters, effects, and annotations

Supported OS:

Android 5 and above, and iOS 11 and above

4

AirShou

AirShou Zoom meeting recording software is compatible with both iOS and Android OS. The options provided by the recorder are decent and help one capture the screen in FHD for better quality. Furthermore, this app allows the user to use the front camera during a recording, which is helpful in screencast videos. It allows audio recording through the microphone or an external device, which can easily sync with the video. It has a simple interface with simplistic features that are enough to capture the mobile device's screen.

Pros:

Broadcasting and recording features

Multiple video format selection

Alters size and orientation

Cons:

Limited exporting options

Prone to crashes

Supported OS:

Android 4.1 and above, and iOS 7 and above

5

Go Recorder

Go Recorder Zoom recording software is a useful application to capture Zoom meetings and video games. This app is functional on both Android and iOS and gives good flexibility to the video settings. Therefore, a user can adjust the parameters according to the need to ensure a good quality video at a decent size. With this app, users can capture the screen in HD. In addition, it has a countdown before beginning the recording to ensure that users have the time to set things in motion.

Pros:

FHD in 1080p resolution

Simple screen recording setup

Adds music to casting screencast videos

Cons:

No filters

Advertisements

Supported OS:

Android 5 and above, and iOS 11 and above
Conclusion:
The Zoom platform allows recording and organizing for premium users, which is quite expensive. If you are considering recording all your Zoom meetings without the host's permission, selecting one best Zoom meeting recorder will be helpful. The guide has nine different applications for PC and Mac and five different apps for Android and iOS. The suitable application is Joyoshare VidiKit, as it provides everything that one wants from a screen recording tool. Moreover, it functions efficiently and does not hamper the system's performance.