Today, you do not have to feature or book an interview with mainstream media to share your ideas with the world. Doing podcasts has been an amicable alternative for it is easy to do, affordable and your content is unfiltered, it is called "the golden age of freedom of speech and podcasting." A large number of people such as upcoming artists, comedians, professionals, and companies are running podcast shows to brand and promote themselves. And while you must invest in a workstation, having the right Podcast recording software should also be an equal priority for you. The Podcast recording software is designed to help you capture high-quality sounds and edit podcast files before sharing them with your audience.
You may be surprised by the vast Podcast recording software on the internet and choosing the right one can be a hassle. Luckily, we have already done the diving for you and here are the top 10 best Podcast recording software for PC and Mac. Read on!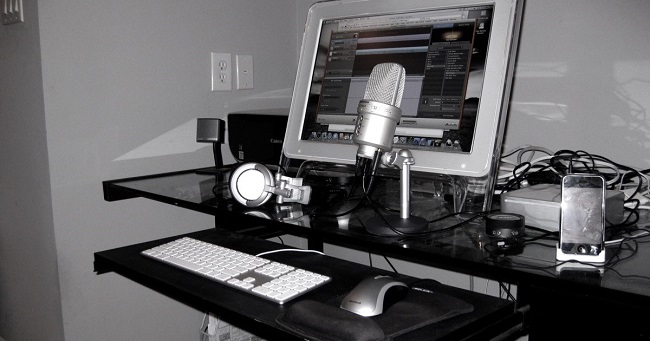 Joyoshare Audio Recorder doubles as a preeminent audio recorder and an all-time podcast recording software for Mac and Windows users. It is a powerful tool designed to capture high-quality sounds for your podcasts.
After recording, the audio files are then saved into popular audio formats. The software is knit with advanced technology that allows you to not only record but also fix relevant tag info, edit the ID3 tags as well as alter metadata. It is also fitted with hassle-free editing tools that allow podcasters to trim and spice up the sound quality by adding effects to content.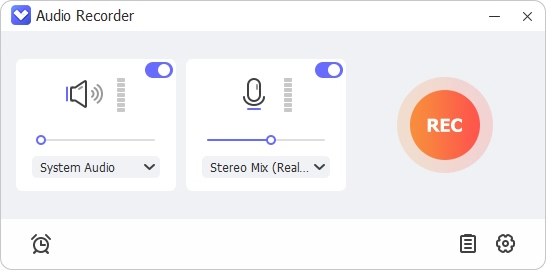 Pros:
It is a versatile audio recorder
Support a variety of audio file formats
High-quality sound output
Rich sound effect library
Silent podcast recording
Cons:
Free version has limited usage
The Adobe Audition is profound Podcast recording software for pro podcasters and newbies. This Adobe masterpiece is somewhat considered one of the best recording software. However, it is a premium software that avails high-quality recording services at a $20/month premium subscription. Users can easily select their preferred podcast template, access sound effects library, advanced compression, EQ, batch processing, and reduce background noise among other top features.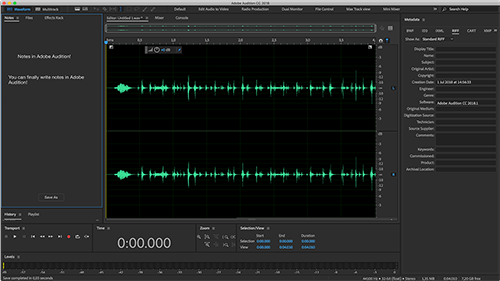 Pros:
It is user-friendly
Various sound effects
Support high-quality recording
Support batch processing
Robust noise- reduction tools
Cons:
Relatively expensive
Lack MIDI support
GarageBand is a top free Podcast recording software available for Mac users. This DAW is a perfect recording program, especially if you are new to podcasting. It has easy tools that help get the best sound and quality for your podcasts. The program has an attractive layout, podcasts templates and comes with and MIDI synth station.
It allows for multiple recording and is fitted with a visual EQ that features 8 colour-coded bands. Moreover, GarageBand has vast plug-ins that help enhance sounds and surprise your audience every time you go online.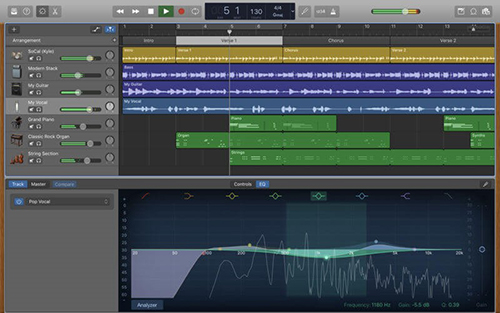 Pros:
Provide high-resolution recordings
Allow direct social media sharing
Various and advanced editing functions
It is free and easy to use with intuitive interface
Cons:
Not available for Windows users
Do not support MIDI output
It is perhaps one of the most accomplished and podcast-oriented software in the market today. In facts, the program is a darling for professional podcasters and journalists. It is often used to do interviews for podcast shows.
Besides recording Hindenburg Journalist has inbuilt and advanced sound editing tools that help you fine-tune your recordings' quality. Among its outstanding features is its automated equalizers that help balance sounds throughout recordings. Users can easily upload their podcast episodes to Buzzsprout for their audience. Hindenburg comes with a free trial, and all services are available at a premium price package of $95.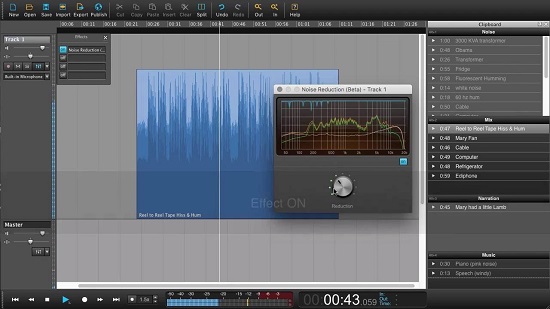 Pros:
Vast sound effect library
Advanced editing features
Easy to learn and use
Easy to upload files to Soundcloud, Loudness, and Libsyn
Cons:
Ever heard of Logic Pro? You probably have, even seasoned podcasters cherish the software. It is a reckoned Podcast recording software in the industry. The software has over many years been a favourite for professional podcasters and music producers.
Logic Pro X is a broad and rich-featured sound recording application with an excellent and straightforward interface. It prides itself as a high-performance podcasting tool with incredible podcasts effects and automation features that allow users to streamline the editing process. The application is available at a one-time price package of $200.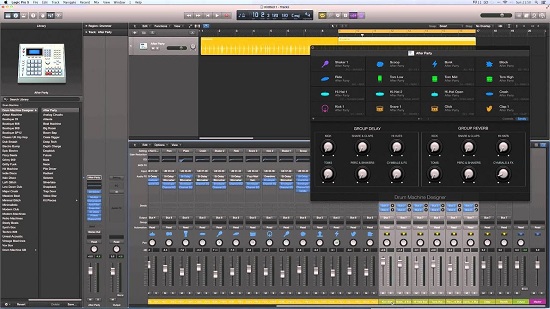 Pros:
Avail high-end recording tools
Vast library of plug-ins and sounds
Come with a 90 days free trial
Cons:
Quite expensive
Require technical know-how
Audacity doubles both as a perfect free desktop audio recorder and a great Podcast recording software available popular conventional operating system, even Linux. It has been in use for over a decade. Even though its interface may seem outdated, this cross-platform application stands out as a powerful and all-time free podcast recording software.
Besides recording, the program allows you to edit and remove unwanted parts from your recording. Some of the popular features include Silence Finder, saveable EQ, Sync-Lock, and Truncate Silence.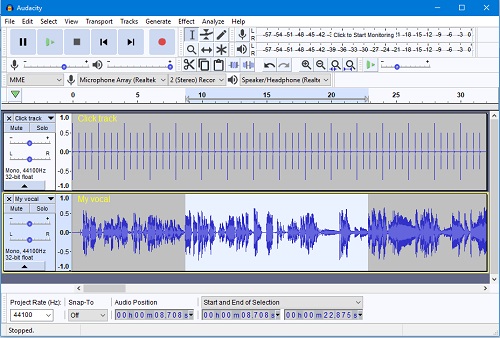 Pros:
It is free
Numerous sounds enhancing features
Support popular audio file formats
Vast library for audio effects
Cons:
Outdated interface
Basic editing tools
Unlike most Podcast recording software, Alitu is a web-based podcast recording tool and therefore does not require any installation. It is compatible with most platforms subject to what browser you are using. It is a perfect choice for simple podcasters whose intention is to get their content out there without much hustle.
Alitu is practically designed to automate all technical processes such as adding ID3 tags, file cleaning, adding music and publishing the content. The program helps you get the job down without much effort. At a monthly subscription of $28, Alitu makes podcasting much easier for you.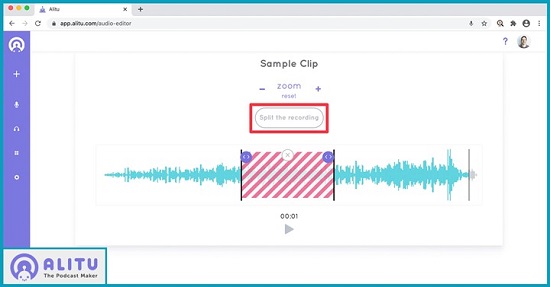 Pros:
Quite easy to use
Noise removal abilities
Support many audio formats
Easy to export podcasts content
Cons:
Relatively expensive
Limited editing features
Are you a storyteller, a musician or a regular podcaster aspiring to provide your audios with top-quality sound podcasts? Then, the Pro Tools is a powerful DAW and perhaps one of the oldest recording tools in the market. Besides recording, Pro Tools allows users to mix multiple tracks, add effects among other privileges provided by the application.
Podcasters can make real-time adjustments while musicians can use the available virtual instruments and score editors.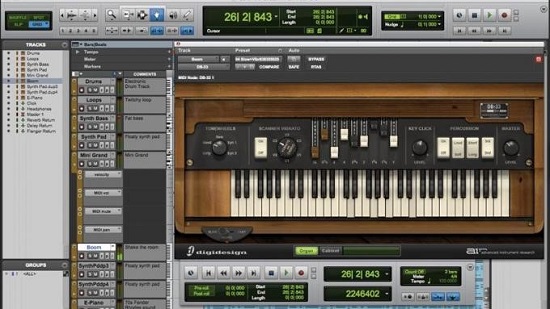 Pros:
Support 1024 MIDI tracks
Provide extensive plug-in support
Flexible and allows creative freedom for projects
Cons:
Can be difficult to use for newbies
Wavelab10 is an excellent podcast recording software primarily designed by for podcasters. It has impressive sound editing capabilities that allow users to enhance the podcast quality for their audience. The software allows you to recover sound damage, add real-time effects, and record noise-free podcasts.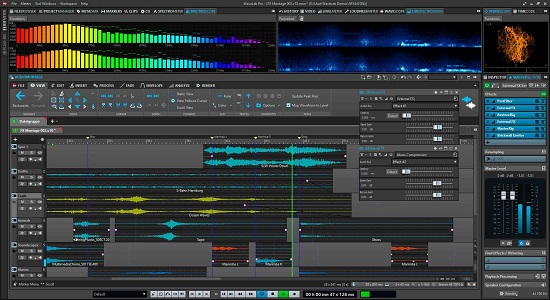 Pros:
Intuitive interface
Support batch processing
Great sound design features
Excellent audio analysis options
Cons:
Quite expensive
Designed for professionals
Appearing last on our list is the Fission podcast recording software for Mac. It is an elegant and excellent podcast recording and editing tool. Using the software, podcasters can alter sound volumes, transcode and split most audio formats and much more. However, the software is only available for Mac users only.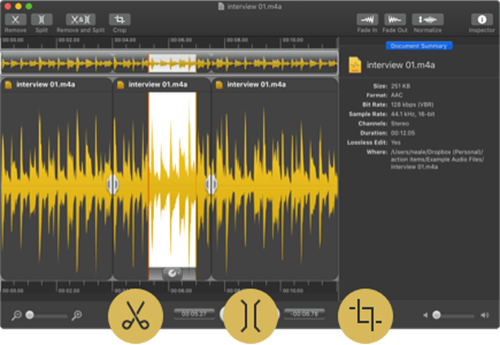 Pros:
Quick audio file conversion
Elegant and intuitive interface
Great and vast editing abilities: fade, cut, merge, etc.
Cons:
Lack plug-ins
Available for Mac only
Conclusion:
We have already done the job for you! Out of 1000s of podcast recording software, we have fished out some of the market's best and working software. The above list features high-end software, both free and premium for Mac and Windows users. Now, all that is required of you is to find which suits best.
However, we strongly recommend that you try out the Joyoshare Audio Recorder software. It never disappoints! The program has excellent functionality, great features, awesome user-experience and is affordable. Remember, your choice of podcast recording software has a significant influence on the quality of podcasts and ultimately your success as a podcaster.