Q:"What is the best free audio recording software?"
Being a senior musician or podcaster, you must have free audio recording software that will do the magic for you. The trick here is simple. That's not to confuse this software with the one that makes music. It means that the overall performance of both programs is different from one another. The software itself does not add as much as you may think as it is your working skills that will get the audio recorded perfectly. This article will deal with the best and the state of the art free software to record your audio with perfection.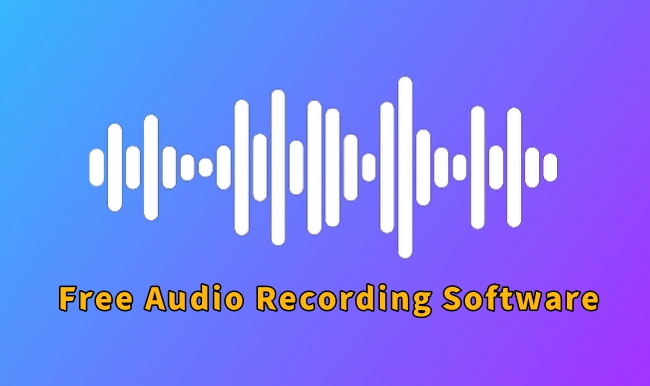 Recommended Audio Recorder - Joyoshare VidiKit:
Joyoshare VidiKit - Audio Recorder is a competitive desktop audio recorder with free trial on the market to date. This program can be used to record various types of audios from different sources, such as iPlayer, SoundCloud, YouTube, Audiomack, microphone, etc. It supports up to 16 audio common formats and offers editor to trim, manage ID3 tag, apply effect and equalize audio. Intelligently, it's capable of deleting or filtering mute files automatically as long as you preset it as you wish in advance.
Key Features of Joyoshare VidiKit: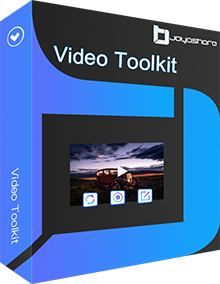 The program is available for both Mac and Windows
Supports a huge array of formats such as MP3, AAC, AC3, AIFF, and ALAC
Customizes quality, codec, sample rate and bitrate
Supports different channels such as stereo, mono, 5.1 surround sounds
Powerful to auto-delete silence, equalize, trim, and apply sound effects
Unlimited input audio sources, like in-game music, detected system sound and more
1. Traverso
Traverso is one of the best free audio recording programs to grab audio. It claims to be the fastest audio recorder in the world and there are many reasons for it. From the interface to the functions that are embedded it is not only a match for all the projects but will also get you the perfect results. The mic can be on a single track or as many as it supports. The seamless composition of the tracks makes it one of the best and the most advanced program of all time.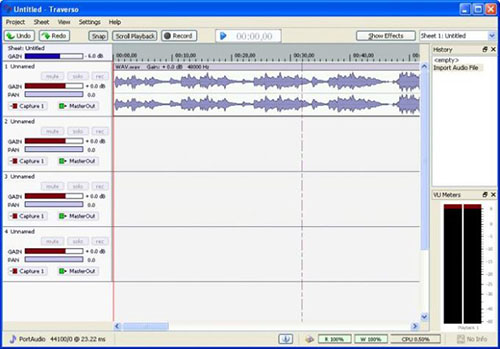 Pros:
Easy to use and setup
High sound editing speed
Cons:
Only to be used professionally
Not a good option for small edits
2. Apowersoft Free Online Audio Recorder
As the name suggests, Apowersoft Free Online Audio Recorder is a decent free online audio recorder. It has all that is required to get the work done with perfection. With the advanced features and the sound production, it captures audios quickly and simply. The best part is that it is free to use and there is no need to download for later software installation. You just need a launcher to activate it.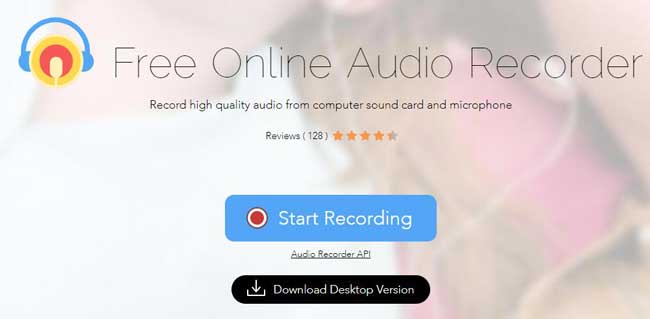 Pros:
No recording limitations associated
The recorder can be customized to meet your needs
Cons:
A browser plugin is required
The speed is not as fast as it should be
3. Audacity
If you are looking for a program that is full of features then Audacity is for you. The program is developed by a group of volunteers, which means that it will always remain free. This highly customizable program makes it easy for the users to overcome the issues that the others present. This free audio recorder has provided countless people with an opportunity to get the best and the most amazing sound recording features that many paid programs lack.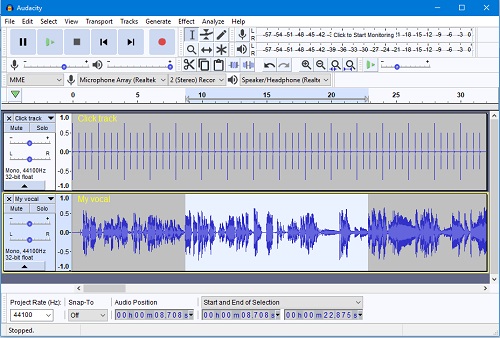 Pros:
Huge plugin support is available
Detailed frequency analysis is also possible with it
Cons:
The program is not for beginners
4. Jokosher
For Windows and Mac users, Jokosher is also a good audio recorder freeware. It is system-based, meaning that you get the best features. The format support is huge and you can easily cut, copy, and paste the different parts of sound into your track. You can easily get the sound quality you want. The website of this program is easy to use and the program can be downloaded easily.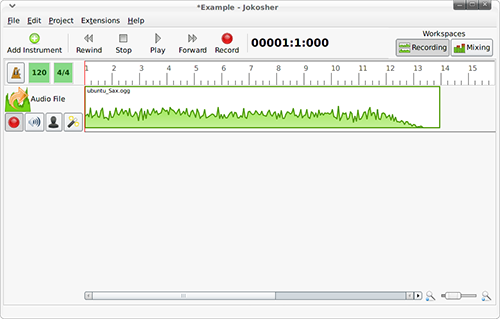 Pros:
A huge array of sound effects is present
The VST plugin gives access to thousands of additional tools
Cons:
The program is not for commercial use
The hoard of effects may hamper the performance
5. Ocenaudio
The EQ effects additions have been made easy with this program. Among some best free audio recording software, Ocenaudio provides special privileges to users as the interface is easy to understand and the structure of this program is minimalist. The controls and the configurations are easy to understand and adding effects is not as hard as some other programs make it. The best part is that the program has every possible audio-related tool to take your recordings to the next level.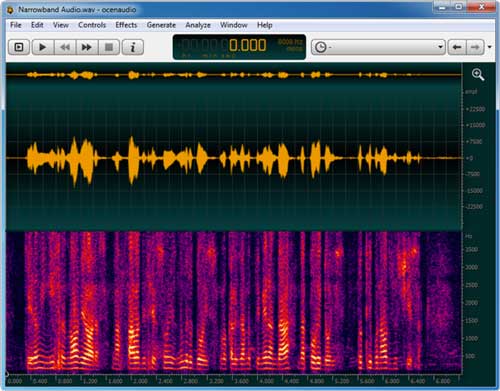 Pros:
The program provides cross-platform support
The real-time effects addition is possible
Cons:
The delicate edition cannot be made
The large file editing is not efficient
6. Wavosaur
Wavosaur can be used to edit the audio awesomely. It records, cuts, copies, pastes, crops and trims audios to generate music loops. Then, it allows you to process your files with possible options, like mute, fade in/out, invert, normalize, insert silence, zoom in/out and more. There are additional advanced features that professionals may like, such as vocal removal, crossfade loop, DS offset removing, VST processing, etc.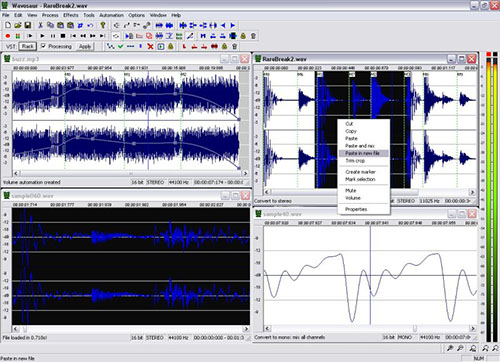 Pros:
It is available for both 32 and 64 bit systems
The quick start guide comes with every download
Cons:
The program is flash-based and slows the processing
7. Sound Forge
Sound Forge is the oldest program that is on the market. It has been providing users with awesome services. The MAGIX is the power that runs this program and it has been on the top of the list of many online reviewers. The mixing and the effect addition to the recordings have never been as easy as it is with this program. From the support to the overall management of the program it is the best on the market.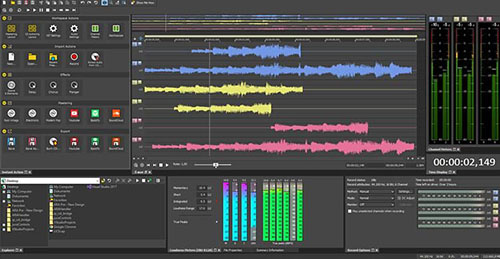 Pros:
The digitization of the sound has been made easy by this program
The processing has been made easy with one-click functions
Cons:
Only available for 64 bit systems
The GUI of the program is not user friendly
8. Ardour
The true tape-style transport recording is the main tool that is associated with this program. It can be regarded as the best free audio recorder. The program has many plugins that can be integrated to make sure that you get the best outcome with perfection. It also means that you get the overall management of the tools that will take your recording to the next level. Ardour is a complete Swiss Army knife for all your digital track recording needs.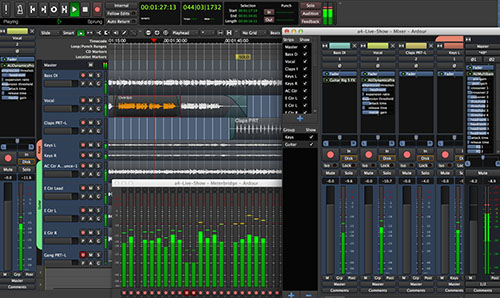 Pros:
There is no limit to the tracks that can be added
Any kind of track can be integrated with perfection
Cons:
The extraction of audio from a video file is not easy
It is not for novice users
9. Ashampoo Audio Recorder Free
Ashampoo Audio Recorder Free has good performance in recording audio. It's a free audio recorder as it claims and has the capability to capture audio from whatever you can hear, including the sound card and microphone. It easily records audios with sample rate up to 48kHz and saves as MP3, OGG, FLAC, WAV, WMA, APE and OPUS. There is a managable media library it offers to store all finished recordings. Also, it allows you to preview files using the inbuilt player and rename audios as you want. Or furtherly trim them to get smaller pieces extracted.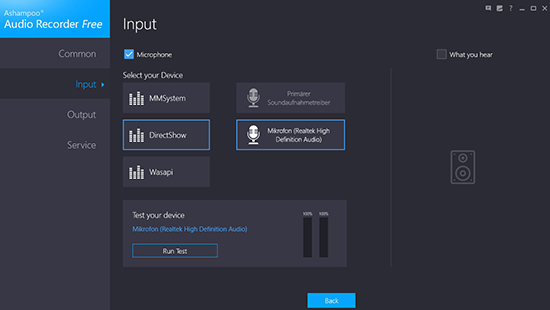 Pros:
Free to capture audios in different formats
Options to trim, rename and quick search file in media library
Cons:
Lack of editing tools to enhance audios
10. LMMS
LMMS is a free audio recording software that works for Windows, Linux and Mac. It is a professional tool with powerful editors, like Piano Roll Editor, Beat+Bassline Editor, for musicians, composers and singers to create beats and melodies. Remarkably, there are built-in spectrum analyzer and visualization for you to fine tune whatever you make. It's also popular with users for its importing support of Hydrogen project files and MIDI files.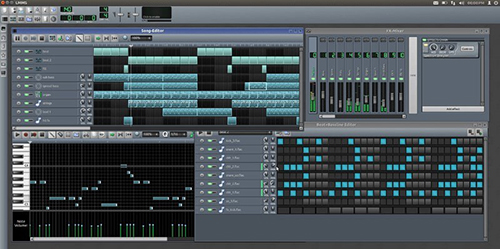 Pros:
Create audio files for free on different platforms
Support mixing effects
Come with dedicated musical instruments
Cons:
11. Free Sound Recorder
Free Sound Recorder is definitely a free audio recorder as its name shows. It's easy-to-use with a snappy interface. With the assistance of this software, you're allowed to capture streaming music, VoIP phone calls, online conferences, audio broadcasts, microphone voice, and the like. The files can be saved in MP3, OGG, WAV and WMA, making it available to change parameters in the way you want. What's better, you can apply its audio editor to adjust volume, cut recordings, add effects such as fade-in/fade-out, normalize, etc.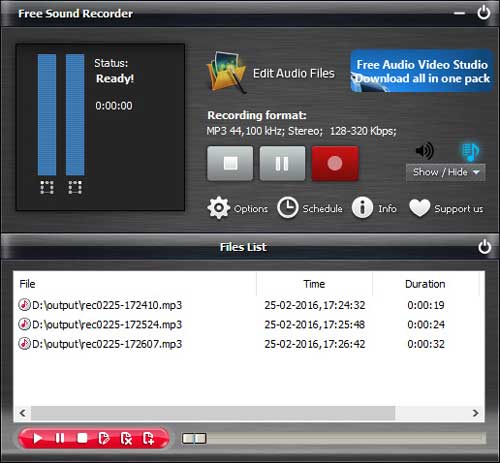 Pros:
Record internal and external audios free on computer
With audio editing tools to enhance recordings
Schedule recording at a specified time
Cons:
Conclusion:
The best 11 free audio recording software introduced above can come in handy when you need to capture and create recordings. All of them are free to use without payment. What you should be careful about is learning main features and testing software in advance. Some only have the ability to record sounds while others can help make post-processing and editing tasks. Sure, if you have a low budget, you can give Joyoshare VidiKit a try, whose audio recorder is mighty!