Heavy screen recording software can slow down your low end PC. That is why it doesn't record video and audio sound accurately. A screen recorder for a low end PC is a basic need of YouTubers, instructors or tutors, gamers, and those who want to record and edit videos. So, in this article, we're going to talk about the best screen recorder for low end PC. It doesn't matter if you have a fast PC or an ancient system; these best screen recorders work well and you can refer to all detailed system requirements in advance.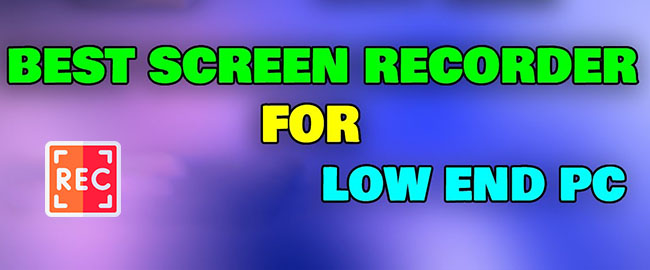 1. Joyoshare VidiKit
To get whatever activity your computer is going on, Joyoshare VidiKit - Screen Recorder can be listed first. It has an uncluttered interface and comes with recording options that are simple for anyone to use. Not only the video, but also the audio come from speaker and microphone, can be captured at the same time. Also, you can adjust the recording area, format configuration, click and cursor effects, watermark, shortcuts and more in a quite flexible manner with this best screen recorder for low end PC.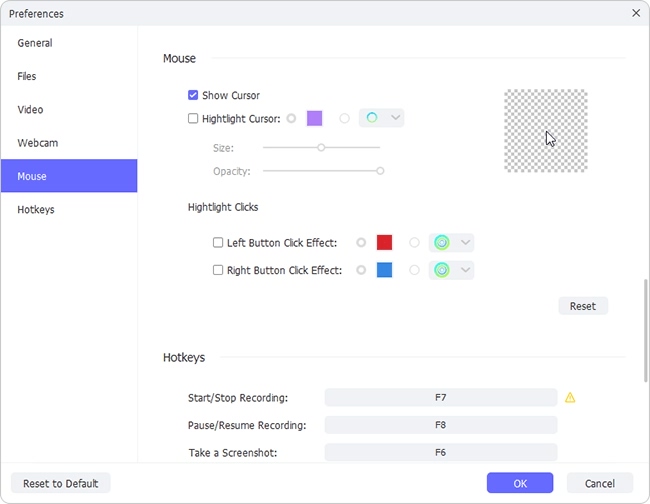 Pros:
Record partial screen and entire screen with no lag
Specify codec, resolution, frame rate, quality, etc.
Grab audio from your low end PC and microphone
Support scheduling recording, adding highlight effects, watermarking video, etc.
Cons:
leave a watermark on your final video
System Requirements:
OS: Windows XP and later; Mac OS X 10.8 and later
CPU: 1 GHz(64 bit) or above
Free Hard Disk Space: 200 MB and above
RAM: 256 MB or more of RAM (1028MB Recommended)
2. Dxtory
Dxtory is specifically designed for gamers to record screen without watermark. It requires little processing power to run and record a low end PC screen with clear audio. Low end PC screen recorder can record audio from various sources and save the recording clips in multiple formats. You can capture screenshots with unlimited resolution and save them in various formats. It supports VFW codes and API and is intended explicitly for DirectX/OpenGL applications.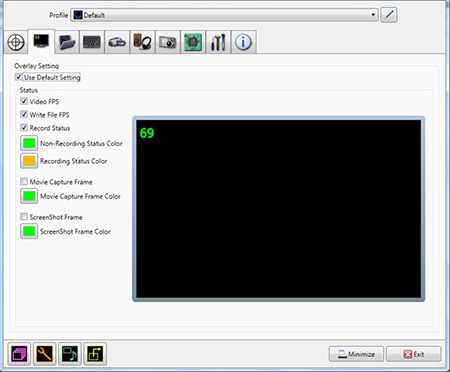 Pros:
Quality recording with multiple sources
Free download
High-speed functionality
Cons:
Trial version is not good
System Requirements:
OS: Windows 98, Window Vista, and later
CPU: 32&64 bit
RAM: 1GB
Intel Dual-Core Processor or later
3. Mirillis Action!
Mirillis Action! is the best safe live streaming and recording software for low end PC. It delivers real-time gameplay recording and streaming in high quality. You can also record web player, webcam, music, voice, and capture screen. It supports capture cards, HDR, and 8K ultra-HD quality. This screen recorder for low end PC can work as a game controller manager. It also has green screen mode and chroma keying technique.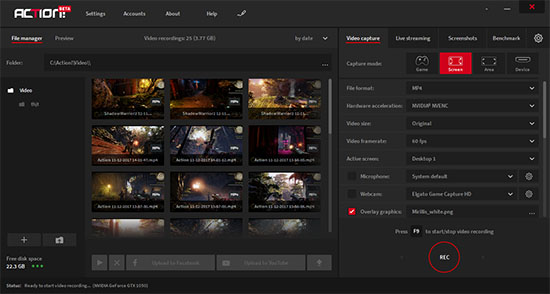 Pros:
Fast file transfer
Secure connection
Real-time monitoring
User-friendly
Cons:
User can't set or adjust the custom frame rate and bitrate
Free version comes with limited features
Limited video formats
Require a free storage space of 100MB
System Requirements:
OS: Minimum Window Vista, and later
RAM: 512MB
CPU: 1.4GHz Celeron or SSE2
4. FBX Game Recorder
FBX Game Recorder is a free screen recorder for low end PC that is not lagging during gameplay. This robust program records the microphone voice into separate audio tracks. It provides a complete editing studio that adds caption and subtitle, sound effect, and other animation effects on video. You can record the screen for an unlimited time with a frame rate of 60 fps. It provides the feature like speed-up video, slow motion video, and freeze frame.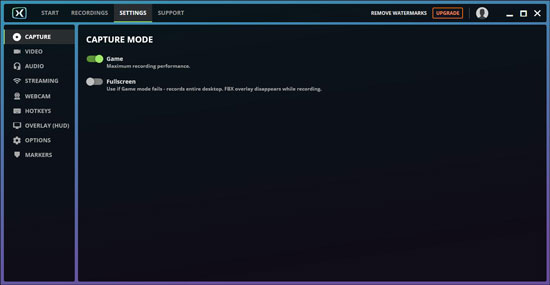 Pros:
Record webcam
Smooth streaming
Lag-free recording and streaming
Cons:
Record games only
Offer a less time limit in the trial version to record
System Requirements:
OS: Window Vista and later
RAM: 1GB
Hard Disk: 512MB
Dual-core processor (1.8GHz)
5. Wondershare DemoCreator
Wondershare DemoCreator is a screen recorder and pro-built-in editor to capture screen to deliver education presentation, lecture, and tutorial in 4K video quality. It allows users to record audio sound or voice and webcam recording. You can customize the resolution before starting the recording screen. Simple, you can record on-screen activity through this screen recorder for low end PC. It has many features like cursor modification, real-time drawing, spotlight, speed controller, noise removal, green screen, facial recognition system, panning, and zooming. You can select frame rate, select/crop target area, and adjust border manually.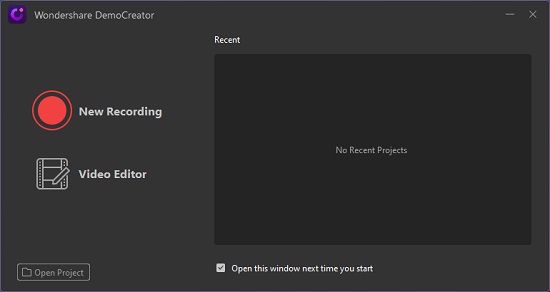 Pros:
Flexible audio and video recording
Instantly record, edit, and save video
Powerful tool
Easy-to-use editing and recording features
Vivid video effect
Cons:
No uploading feature
No brightness control feature
System Requirements:
OS: Window Vista, Window7/8/10
RAM: 512MB
Storage Space: 500MB
Intel Dual-Core Processor
6. D3DGear
It is the best low end PC screen recorder that supports raw PCM, AAC, and MP3 audio decoder. D3DGear saves the audio into a separate track. It supports AMD, Intel, and Nvidia hardware encoder. You can record the screen up to 4K video resolution without lag and export into MP4, AVI, WMV, OpenDML format. It has features like voice commentary, microphone audio recording, and face camera recording. You can record and customize live streaming with CFR and VFR video frame rates.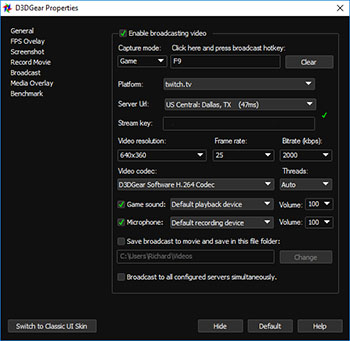 Pros:
Multi-thread encoding
Support broadcasting
Easy to use
Compatible with social networking sites
Cons:
No customization of frame rate
System Requirements:
OS: Window XP, Window 7/8/10
RAM: 1GB
Processor: Pentium4 and later
Graphics DirectX8 minimum
7. iTop Screen Recorder
iTop Screen Recorder records the target area of a computer screen. You can record the screen for an unlimited time without lag. You can use this recorder for conference recording, video transferring, and flexible Facecam recording. It has features of supporting multiple video formats and quick sharing to social networking sites. It is a program that records a high-quality 4K video. The best game screen recorder for low end PC provides a complete editing studio to edit recorded video. You can add recorded video, microphone, and speaker audio voice simultaneously.

Pros:
Easy to use
No watermark
Unlimited screen recording time
Smooth screen recording
Cons:
Simple video editing tools
System Requirements:
Processor: Pentium 1 (1GHz)
RAM: 1GB
Hard disk space: 1GB
Resolution: 1024x768
OS: Window 7/8/10
People Also Ask:
Q1. Do I need graphics card for recording?
A: Some users ask whether it's possible to record screen without GPU. You certainly need it. Only with a graphics card can you connect your monitor with your computer device. It helps to generate an image, including the frames of each video, for you to see.
Q2. Does screen recorder slow down computer?
A: To record screen, many system resources, such as GPU, CPU, RAM and more, are needed. If the performance of your computer is not sufficient or there are lots of programs running in the background, your computer may slow down, get crashed or even being laggy. To avoid this situation, learn the following solutions:
● Adjust video options if you record games. Simply choose a low resolution and windowed mode.
● Update operating system, CPU, graphics card and RAM to improve your computer's performance.
● Preferentially plug the graphics card into the primary slot, not the secondary slot.
● Try hardware-accelerated H.264 encoder.
● Before recording, set parameters as small as possible to meet requirements, such as codec, resolution, frame rate, bit rate and quality. You can choose "Small Size" rather than 100% high quality.
Q3. Can you stream on a low end PC?
A: A large number of users like to stream and record at the same time. However, to stream, your computer needs to meet minimum system requirements. Taking Twitch as an example, you should reach the requirements: at least an Intel Core i5-4670 processor (or its AMD equivalent), 8GB of RAM and Windows 7 or newer. Aside from this, ensure that you have a stable and strong network with uploading speed of 3Mbite or higher per second. Also, stream on a desktop instead of a laptop. Don't forget to close background apps to release more room and improve the performance of your low end PC.
Conclusion:
After reading this article thoroughly, you will find out the best screen recorder for low end PC. All listed screen recorders are loaded with advanced features and support Windows operating systems. So, you can use any of them to get experience. If you want to record resource-intensive games, choose one of them to edit the screen recording video. Don't miss the useful suggestions we shared above to better record your screen activities without lag!